When it comes to digital marketing, trends tend to change on a daily basis, and the same applies to the B2B industry. However, in order for you to attract the attention of potential partners and investors in the industry, proper wording and planning should become a priority.
According to SmartInsights, 36% of B2B organizations lack a formal marketing plan, which results in ad hoc advertisement and poor decision-making. Additionally, 47% of B2B marketers have stated that personalization is their top marketing strategy for 2020 due to an increase in UX expectations from stakeholders.
It's no longer enough to simply offer a quality product or service – writing a winning sales pitch matters quite considerably.
That said, let's discuss the science behind writing a winning opening B2B message, which can help raise awareness of your brand and entice company representatives.
The Science behind Writing a Winning First B2B Message
The Benefits of Well-Written B2B Messages
Why does B2B marketing matter for your business?
First and foremost, B2B marketing can help your brand establish a channel of communication with other brands that operate in your market. According to HubSpot, 54% of B2B marketers feel empowered to collaborate with their sales teams in writing B2B messages for content marketing and stakeholder outreach. With social media hubs such as LinkedIn serving as a popular playground for B2B marketers to network and collaborate for mutual benefit, creating relevant content matters.
Thus, if you commit to writing B2B messages centered on establishing communication with likeminded B2B companies, your brand will inevitably flourish on the market. Once your writing pipeline is set up, the benefits you stand to gain from publishing such content include but are not limited to:
Increased brand awareness, industry authority and reputation on the B2B market
Better international and competitive positioning against brands in your niche
Increased profit margins due to a better reputation and B2B collaboration demand
Ability to clearly evaluate B2B audience wants and needs based on content's engagement
B2B organizations that lack a formal marketing plan
Writing a Winning First B2B Message
Writing B2B messages is all about knowing who your stakeholders really are. To that end, let's assume that your B2B marketing is non-existent at the moment and that you are preparing to get the ball rolling soon. B2B stakeholders come in a variety of categories, and each of those has different expectations.
Depending on the business idea behind your B2B brand, you should consider adapting your writing style to one of these profiles:
Buyers of your products/services – companies who are willing to license, rent, purchase or otherwise exchange their monetary resources for your goods
Investment partners – legal entities and angel investors who are willing to invest in your company under various circumstances
Competitive companies – brands whose business portfolio is similar to yours and who want to partner with you for mutual benefit, international import/export, etc.
It's highly impossible to satisfy all of these audience profiles with a single B2B message, so prepare to write different content for different campaigns.
Such an approach to writing will ensure that your B2B content marketing is adequate for various applications throughout the calendar year.
B2B marketers stated that personalization is their top marketing strategy for 2020
Your Brand's Value Proposition
What makes your brand different from others on the market? As we've stated previously, different brands that offer "digital marketing services" all share the same business portfolio – but what separates one from the other?
According to Impact BND, 69% of B2B firms have an established value proposition, with 52% writing different value propositions for their product and service portfolio.
Your value proposition should thus rely on company values, long-term goals, mission statements, as well as office culture to differentiate from the larger market. Even if you do small things such as implement user-generated content into your social media marketing or organize live events for product demonstrations, it's okay.
These things combined are what make up your B2B value proposition and should absolutely be taken into consideration when writing a winning B2B message.
B2B marketers that feel empowered to collaborate with their sales teams in writing B2B messages for content marketing and stakeholder outreach
Choosing Communication Channels
When it comes to choosing your communication channels, B2B marketing doesn't differ from B2C all that much. Depending on the companies you aim to raise awareness with, different communication channels are available for the publishing of your B2B messages, including:
Social media platforms
Email marketing
Organic SEO
PPC and sponsored content
Blog-based content marketing
Digital events (webinars, live Q&A)
Guest & influencer collaborations
While you can invest in all of these channels and more, spreading your efforts too thinly between channels can have drastic effects on the quality. Choose those channels which correspond with your target audience and the capabilities of your writers and content creators – the right stakeholders will spot your efforts.
B2B firms that have an established value proposition
B2B firms writing different value propositions for their product and service portfolio.
Call-To-Action Oriented Writing
Lastly, the writing style you adopt for B2B marketing should be personalized and focus on calls to action, which will invite readers to act. Calls to action are a tried-and-tested marketing strategy which will positively affect your engagement rates with B2B stakeholders if applied carefully. At their core, they are short, precise messages which address the reader directly – making them perfect for B2B messages aimed at interactivity.
CTA can find their place in your opening statements, closing arguments, PPC, social media ads, and other forms of short-form content. Don't stuff your writing with CTA in the hope of engaging B2B representatives as much as possible – such efforts will be considered as spam and unprofessional.
Ask your reader a question or for their opinion on what you've just written, and like-minded professionals will surely respond to your invitation adequately.
We Teach
Marketing &
 Business
Live on Zoom
Your host: Tasos Perte Tzortzis
Schedule an interview so we can evaluate where you are right now, your needs and goals, and we'll give you a detailed analysis of how the workshops work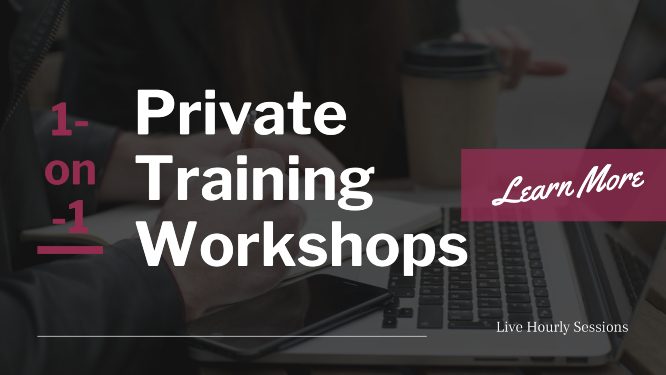 Following Up on B2B Messages (Conclusion)
The most important factor of writing a winning first B2B message which will entice readers into reaching out to your brand relates to your honesty. Don't oversell your capabilities, quality, or ability to follow up on client demands – such promises will quickly fall through and cost your company its reputation.
Apply the same writing style, tone of voice, and attitude to B2B messages as you would in professional correspondences or customer servicing. Build your image as a pro-consumer brand willing to cooperate with like-minded B2B entities, and your brand's reputation will likely precede you.
Once that happens, you won't have trouble establishing a stable B2B network with companies that you can rely on, making it all worth the effort.
Dorian Martin
Content Writing and Business Communication Expert
Dorian Martin is a Writer and a Content Writing and Business Communication Expert who regularly collaborates with paper writing services. Dorian's career as a writer extends to his blog, where he aims to expand on fields such as digital marketing and data science. He also expresses great interest and expertise in custom term paper writing, which he provides to students in need of academic assistance. Dorian is a well-rounded writer with a keen interest in all things digital.