I was watching the 1st episode of Money Revealed Series created by Dr. Patrick Gentempo and Jeff Hays.
The episode is an interview with Robert Kiyosaki, the well-known American businessman, and author. He is the founder of Rich Global LLC and the Rich Dad Company. He's also the author of more than 26 books, including the international self-published personal finance Rich Dad Poor Dad series of books which has been translated into 51 languages and sold over 27 million copies worldwide.
Why They Don't Teach Money At School
Robert reveals that he never wanted a job, and that was all they were teaching at school when he was a young boy. At the age of 9, he was interested in learning more about money but his teacher responded that this is something they don't teach at school. She also added that " The love of money is the root of all evil".
He asked his "poor" dad why they don't teach money at school, and he replied that the government does not allow them to do so.
Robert quickly discovered that we are taught to get a degree, get a job, and work for money for the rest of our lives. But this was a road he would not follow by any means.
Robert believes that the "educational" system is responsible for the rise of socialism, communism, and fascism, and even anger against the rich. It happens because they don't teach us about money at school.
Education and The Banking System
Then Patrick asks a very interesting question; if there's a relationship between the banking system and education.
Robert responds that capitalism is run by a central bank, which is being called communism also. Communism is a centralized government, capitalism is centralized banking.
And rich people control the banks, like the Rothchild corporation, which controls about 48 out of 50 central banks in the world.
And because our economy is based on money Robert knew he had to know everything about money. He had no choice but to go alone on this as schools are just departments of the central banking system.
Robert also underlined that we are part of a corrupted system that makes us robots. Slaves to money. 
Get to school, get a student loan to get a degree, and then get a job as an employee trying to pay back the loan for the rest of your life.
And what Robert said made me think about my education in school and at the University.
And I can't even recall a lesson or subject related to money the way Robert spoke.
I mean nothing specific and in-depth knowledge. Only general theories, vague arguments, a veil of dust, and fog. Indistinct environment.
Even at the Business Administration University, the philosophy of the educational material is infused to students and drives them to get a job after their graduation.
Yes, business executives, but destined employees.
We had been taught how to manage and sustain businesses that belonged to others.
We had not been taught how to create wealth for ourselves and our families.
They wanted us to become employees, educated workers, slaves of the system.
Hopefully, I had the same inner energy, this spark inside me as Robert had when I was a kid.
I've always wanted to become an entrepreneur. Why?
Because I wanted to do things on my own, I did not want to work for others and my parents played a big role in planting these ideas early on.
They were both entrepreneurs running their own company in which I learned a lot when I was a kid. My parents did not have any education, and that is partly because times were tough back then. They had to bring money to the table even as kids, they did not have the luxury to get an education. Besides, it was the period after World War II, and the majority of families were starving.
Maybe this was my life jacket and despite the poisoned educational system I never lost interest in pursuing my own dreams. It only got bigger as I was growing up.
Another big issue that Robert highlighted in this interview is that the vast majority of people are afraid to make any mistakes. They get punished if they don't get good grades, they being called "stupid" by their teachers if they answer wrong.
They are afraid to take risks, and this is the main reason why so many talented and intelligent people stay in the dark.
This is due to the "guided" educational system that feeds masses of workers that are afraid to believe in themselves.
You can watch the episode of Money Revealed for free.
So what's your point of view on these things? Do you believe that the educational system is guided and corrupted?
Why don't they teach money at school?
Do they really want us to be robots, blinded humans serving their "cause"?
What would happen if they were teaching money at school? Would this world be a different place now?
That's it, another article has finished, here on Web Market Support. I am waiting for your comments and thoughts. Till next time.
We Teach
Marketing &
 Business
Live on Zoom
Your host: Tasos Perte Tzortzis
Schedule an interview so we can evaluate where you are right now, your needs and goals, and we'll give you a detailed analysis of how the workshops work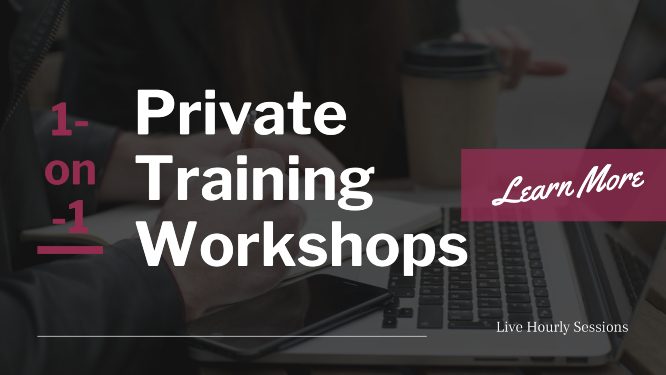 Tasos Perte Tzortzis
Marketing Consultant, Creator of the "7 Ideals" Methodology
Although doing traditional business offline since 1992, I fell in love with online marketing in late 2014 and have helped hundreds of brands sell more of their products and services. Founder of WebMarketSupport, Muvimag, SummerDream.
I enjoy reading, arts, science, chess, coffee, tea, swimming, Audi, and playing with my kids.
Some of the links on this page are affiliate links. For more information, I refer you to the Disclaimer page.