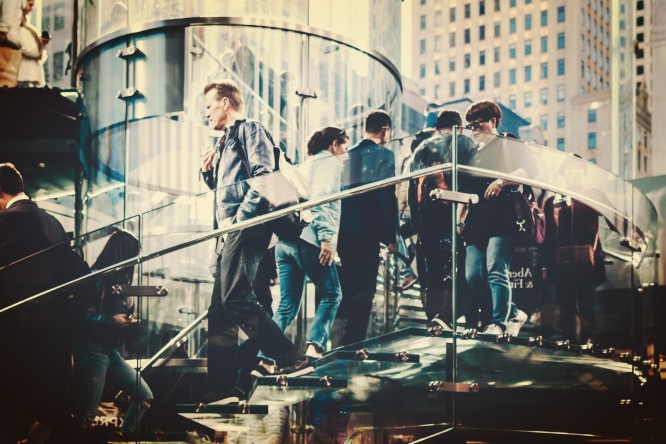 Just a few hours ago I met with an old friend and I wanted to share his story with you. It happened by accident, I was driving downtown and stopped by a coffee shop to pick up my favorite beverage. Suddenly, I recognized a man coming towards me.
An Old Friend Since the College Years
What brings you to town George?…
Memories, I guess … he laughed…
I have 15 minutes to spare buddy, how about you?…I asked
Buy me one cup of coffee, and I'll think about it…he smiled…
Last time we met each other at his wedding, 6-7 years ago. He lives in another city 350 km away. We had been together since the 1st year in college, and we had many great times, things to remember forever. We had dreams, hopes, and a passion for entrepreneurship, that is why we were attending the Business Administration Program.
He was a hard worker too, late shifts at various places right after the 1st-semester break as far as I can recall.
Related
After the graduation, he wanted to create his own business but he was not lucky enough. A few bank loan rejected applications made him change his mind prematurely. Nothing is easy in life, I know, so he decided to work as an employee like he was used to.
He had a great boss, and very shortly due to his education he managed to grab a supervisor position. He was getting paid well and he never got a serious problem.
But today, I felt that something changed. As we were discussing about the old times his eyes could not focus. He was looking around all the time.
George…I think you want to tell me something, right?…Have you been through any changes lately?…I encouraged him
Many, and I need a better life …he replied.
Wow, wow…take it easy, let's go step by step…I am all ears
The Confession – Reasons why George Wanted to Become an Entrepreneur
I am jealous of my boss, he is a great man of course, but I can't stand it any longer. You know that I've always admired other entrepreneurs, the feeling of freedom.
OK, and you are not the only one out there…
I don't want to wake up every day to do this routine, this 9 to 5 to 6 or up to 9 is killing me. You see, I don't have much time for my family. The extra hours do not add much to my income. But how can I say NO when there is work to be done?…I need to support my boss and my current position, I need the money
I am not feeling bad for you, you know…I think you are on the right track…I responded smiling
I wanna do things on my own, to take some risks, I have so many ideas to implement, really Tasos.!
Of course, you do, remember when we were planning our future?…there, at the dorm?
How can I forget?…And I need a better lifestyle, like yours, for example, I want to control everything around my family.
It is not too late man, in fact, it's never too late. I am proud of you.
But there is a huge problem as always. I don't have any money to support my dream…
What were you thinking of doing?
I am not sure, my first thought was a local store.
Stores are not doing pretty well lately, are they?…I mean in your town.!…and the initial investment is something to worry about. 
No, not that great but I had an idea to create something that is missing from this place.
Did you approach any bank?
All of them, no way, you see, I am not someone they can trust. Things are going worse day by day, banks are freezing funds.
Why don't you start an online business, like I did 2 years ago?…Initial costs next to nothing and great potential
Really?…is there any catch buddy?
The enormous competition, but there are "Windows" to the problem…Look, George, I gotta run man, we need to talk again
Sure, thanks, Tasos, I'll call you next week…
The time was running fast so I had to leave at this point. We arranged to meet again in my town in a few months and I promised to help him all the way, right from day one. I believe he left enthusiastic at least.
"Hope" and "Dreams", that's all someone needs to become an entrepreneur
This is my friend's story, although there are parts of the puzzle that are missing (that I am not aware of, yet). One thing is important though.!
Creative people usually get stuck in jobs they hate, their ideas keep spinning all day long, their spirit is free, you can't just imprison them to a 9 to 5 schedule. Everyone deserves to chase their dreams, even failure does not seem like an obstacle. Besides, do you think that even a well paying job for a boss can be considered "Success"…?
Related:
That's it, another article has finished, here on Web Market Support. I am waiting for your comments and thoughts. Till next time, your online partner.

Should I Become an Entrepreneur?