It happened to me a few days ago, again. Someone I know very well (but I won't reveal her name) told me "I'm too old for that, it's too late now".
I stared at her without knowing what to say. I was not expecting that.
And here's how it all started!
I was downtown taking care of some business and I needed a coffee. I stepped into a store and while I was waiting, there she is. We were friends since high-school and I know she had big dreams, or at least that was my observation.
She got married and never had a chance to chase her entrepreneurial dreams as she was taking care of her children.
Her husband is wealthy so they never had any problems.
A year before this last meeting, we had a lunch where she was announcing a new business venture.
It was pretty much of a surprise for me.
Her children were now grew and she decided to take a leap of faith.
She was so excited and I could sense her feelings. I was excited too, as always, when I hear people pursuing their dreams.
I congratulated her and encouraged her to seek for me if she needed any business or marketing advice.
I felt she was happy.
When Someone Says, I Don't Have Time, I'm Too Old!
We met at a local bakery and we had a little chat.
I asked her about her new business, although I knew she was doing pretty much OK, according to a friend's testimony a few months ago.
Her head fell, her eyes disappeared, and she became nervous.
You see, she said, I am taking a new job, it's in my neighborhood.
Oh…I could only spell. All of a sudden, I lost my voice.
I did not respond at that time, but I could not stop thinking about it all day long.
I imagined her, again and again, saying "I'm taking this job", with her eyes lost somewhere in time.
It's in my neighborhood, this sounded like it was explaining everything.
And then I remembered…
She was saying some words! No, I can't do this, I am too old. Now there's no time. I should have started earlier.
Yes, I could remember the rest of her monologue clearly.
No, it was not a monologue. I pushed myself to remember. I had replied at the end.
I asked her if the business was profitable.
She said, "It is, but not as I expected. Now, I'll be earning more".
Damn, I had to do something about it. The sooner the better.
I could not stop myself but giving her a short call the very next day.
Here's what I said:
The question is…
Do you want to pursue your own dreams?
or do you want to help another company grow?
She did not reply and I ended the call with a warm goodbye.
I really wish she will make the best decision for herself and her family.
I don't know what she's been through. I don't know much about her life or any details about her business. I only know she was chasing her dream finally, after all those years, and now someone offered her a job and she forgot everything.
And really, tell me.
Is it ever too late to do anything?
I strongly don't believe that. I believe in humans. I believe in our inner strength and that if you want something bad, so bad, then nothing can stop you.
We Teach
Marketing &
 Business
Live on Zoom
Your host: Tasos Perte Tzortzis
Schedule an interview so we can evaluate where you are right now, your needs and goals, and we'll give you a detailed analysis of how the workshops work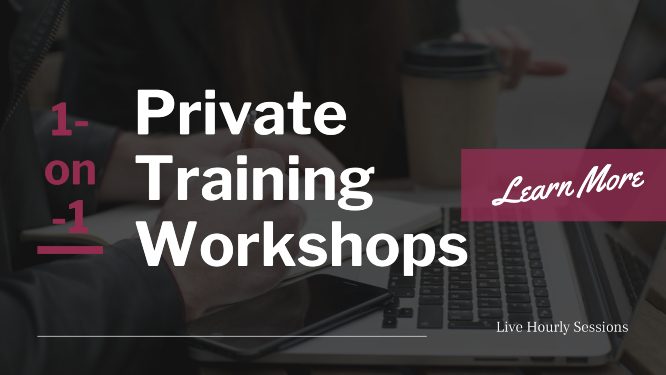 One more thing, that's very important. 
That's all a new business venture needs, to be profitable from the getgo.
No matter how much money you invest, how much time and personal work you devote, or when you plan to break even.
If a new business is profitable, you don't just abandon it. At least, not yet.
You don't know where things are really heading.
A very thin line, I know!
That's it, another article has finished, here on Web Market Support. What do you think? Where do you agree and where do you disagree? Do you have any related stories to share? I am waiting for your comments and thoughts. Till next time.
Tasos Perte Tzortzis
Marketing Consultant, Creator of the "7 Ideals" Methodology
Although doing traditional business offline since 1992, I fell in love with online marketing in late 2014 and have helped hundreds of brands sell more of their products and services. Founder of WebMarketSupport, Muvimag, SummerDream.
I enjoy reading, arts, science, chess, coffee, tea, swimming, Audi, and playing with my kids.