Today I would like to discuss something related to sales. We all know the importance of sales in the growth and longevity of a business.
Even in cases where a product is inferior in quality or other characteristics, a talented and well-trained salesperson can do "miracles.
But keep in mind that sellers are generally misunderstood.
Many times the seller is synonymous with oppression, indiscriminate obsession, he is the annoying guy, the bagman, who tries in every way to deceive us and urge us to buy something we do not need at all and even at the worst moment for us.
When People Are Rude to a SalesPerson
I was reading the book "Ogilvy on Advertising" by David Ogilvy, who is known as the "father" of advertising. He maintained at the height of his career more than 100 advertising agencies scattered around the world.
Before founding the advertising company with his partner, he made a living working for other companies.
After leaving Oxford in 1931, he headed to Paris and worked as an apprentice chef at the Majestic Hotel.
He also worked for the American polling company George Gallup, from which the term "Gallup" comes. He also sold cooking stoves.
While working as a cookstove salesman, door to door, he rang the bell of an aristocrat, as described in the book.
And this gentleman was rude to David because he invaded his private life.
But David as a brave man responded by saying…
Sir, I know you, you are the director of two companies that sell stuff door to door, how dare you insult me for something your salespeople do every day?
I do the same, I try to survive.
*To note here that David was a very successful salesman and his employer asked him to write an instruction manual for the other salespeople. Thirty years later, the editors of Fortune magazine named it the best sales instruction manual ever written.
They may have been influenced by David's subsequent success as an advertising agent.
You, as a salesperson, don't need to feel devastated or disappointed with wrong behavior. People are afraid of salespeople, they think that you will push them to buy something they don't want, or something very expensive.
And there are times that people behave this way because they may have a bad day, they don't want to talk at the current moment, but this is not an obstacle, you have to move forward, and if they don't buy, move on to the next one.
When I was 20 years old, I was selling clothes door-to-door, my family's manufacturing clothing. I was visiting other businesses, only stores selling clothes. And even in my case, where the audience was clearly targeted, and it was a product they had a genuine interest in, people were often rude.
This is life, you have to move on, as there are always other people interested in your products and services, so keep on pushing until you reach your goals.
There is another angle.
Every time they treat you hostilely for their own reasons, it is also an opportunity to move on to the next potential customer.
The next one might buy something immediately without you putting much effort at all, and so your morale will rise and you will continue your day in a different mood.
It is also an opportunity to learn something and try to become better at what you do. There is always something positive behind an "apparent" failure.
Without these negative experiences, we would not enjoy the positive ones as much as we enjoy them.
We Teach
Marketing &
 Business
Live on Zoom
Your host: Tasos Perte Tzortzis
Schedule an interview so we can evaluate where you are right now, your needs and goals, and we'll give you a detailed analysis of how the workshops work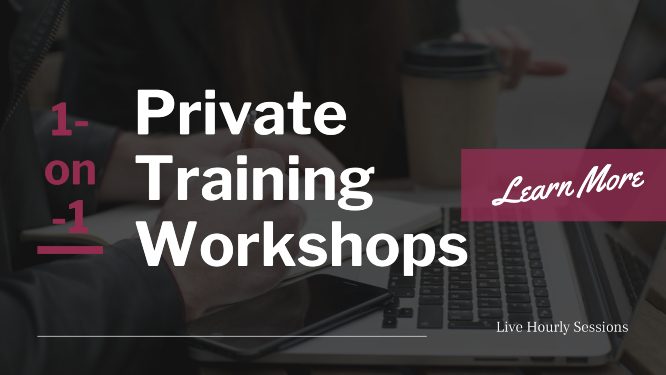 Do not back up. You have to stand on your feet for the sake of your children, relatives, or friends, for yourself. Find your balance, move forward, and fight for the best.
That's it. Another article has finished, here on Web Market Support. I'm waiting for your comments and thoughts. Till next time.