BONUSES Available For Both WA Memberships
58 Awesome Wealthy Affiliate Success Stories…
that Prove One Thing!
Regular Updates
by Tasos on Jan 16, 2018 – Last Update: Feb 05, 2019
They say…"WA success is happening every day".
And they continue…
What is your idea of success? $10/day? $100/day? $1000/day? More? Each of these is entirely possible with the education, the websites, and the community offered here.
Every single day there are new member success stories being posted. There is no upper limit to the level of success you can achieve, it just takes a little bit of elbow grease and hard work
Other slogans on the same page…
Surround yourself with successful people
Build lucrative businesses from scratch
Another unique opportunity, our affiliate program
You won't fail, we promise
And now you probably wonder, is anyone making money following the Wealthy Affiliate training? There are so many positive reviews on the net, there should be some success stories.
I can assure you, there are thousands of successful entrepreneurs that used WA as their vehicle. But only a few of them share their stories.
Here's a collection!
PS I am regularly adding new stories to this thread

A Collection of WA Success Stories
Big money stories, small money stories, other kinds of stories. Success is different for everyone. But all these stories have one purpose. To inspire you, to motivate you, and to show you that anything is possible!
#01 – MattThomas – WA results/How I made $2K in one day last month
Date
: July 26, 2017
WA member since May 2014
Summary: There's no doubt that waking up to $2K in my account feels great, but there's no such thing as "overnight success". I worked hard to put myself in a position to achieve this. I earned that money from the work I've put in days, weeks, months, and even years ago at this point.
My best piece of advice would be to pursue one of your greatest passions. That's what will keep you motivated day in and day out…
And while WA provides an attractive affiliate program, don't feel forced to pursue that path. I personally didn't make this money from promoting WA. In fact, 99% of my online income comes from private affiliate programs outside of WA.
There's nothing wrong with doing so, but there's a lot of competition in that particular space. You'd be surprised about the amount of opportunity available within relatively obscure niches (with a lot less competition).
#02 – nmarino7 – Success with SEO & Local Business because of Wealthy Affiliate
Date
: Jan 15, 2018
WA member since September 2015
Summary: Using the principles I have learned here at Wealthy Affiliate I was able to move a local landscaping company from page 12 in Google to page 2 within a couple days. In addition to that, the company started ranking higher for multiple other keywords especially for all the local towns in the area. I simply used the training from WA about SEO, keyword research, and content building.
Thanks, WA. To everyone reading this, their training for getting ranked works
#03 – SuzetteH – Made My Biggest Commission Yet!
Date
: Sep 22, 2016
WA member since October 2014
Summary: I got online today to check my account balance for my checking account to see a $51.00 deposit. I had to take a double take. Yep, you got it, It is was a commission from an affiliate program I am associated it.
Now $51.00 doesn't sound like a lot but It is, and I am going to tell you why. This commission came from a pet product company that I promote on my cat website. What makes this so cool is that I have actually put that website on the back burner for about 2 or 3 months!
I have posted no new content, I haven't even marketed or promoted this site for way too long. Now I am not proud of this but I want you to see that affiliate marketing works! Having a website with quality content works!
Can you imagine the commissions I could be making if I wouldn't have put this website on the back burner? Okay, I got to stop before I shoot myself. Just kidding!
#04 – sporkypie – More Progress: December – revenue goal exceeded
Date
: Jan 03, 2018
WA member since February 2017
Summary: Earnings: $591 from Adsense, $372 Amazon, $111 from Shareasale. And about $150 from another vendor. Total: $ 1225.36. Goal: $1000. Goal exceeded!
Expenses: about $60 for ghostwriting, and whatever my monthly prorated WA fee is.
#05 – AlexSol – First $400+ Day!!! (3 month at WA)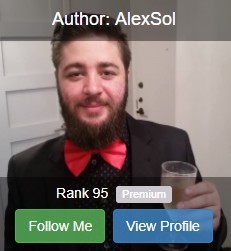 Date
: Feb 05, 2014
WA member since October 2007 
Summary: I have been in WA for a bit over 3 months… without any previous IM experience.
When I look at my CB account, I still can't believe it, but here it is, around $3K. 2 bum sales and 10 PPC sales on $40 Adspend! I guess putting time and effort into this thing does pay off 🙂
Ok now, I have to go rinse and repeat 🙂 Good luck to you all!
Alex
#06 – MikeLaz71 – I made my 1st commission – 9 weeks into Wealthy Affiliate!
Date
: Apr 14, 2017
WA member since February 2017
Summary: Hi everyone, I just wanted to share my good news, I am 9 weeks on my site with Wealthy Affiliate and I just made my first commission! What a great way to start the day off, and it will only get better. Have a great day everybody!
#07 – boston10111 – $12,500 – Website Sold on Flippa
Date: Feb 05, 2014 
WA member since October 2007 
Summary: Last year I rang in the new year making $775 in the first two days. It's always a cause for celebration when you are making money from your hard work!
This year I'm ringing in the new year (I know it's early, but I can't hide my excitement) celebrating selling one of my websites for…Drumroll…$12,500!
And for the record, that's more money than I've actually made in the lifetime of the website, but I'll get into the stats in a minute.
The transfer of ownership is complete and the money is getting deposited into my bank account as I write this.
Before I sold the website on Flippa, I always thought to myself. Why would I want to sell a website that makes me money? Those people that do that are crazy!
But, here I am. I sold a website that was making me $500+ a month consistently.
Everyone has their reason for selling, and I have my own as well. I will just tell you a few of the reasons to help you understand
#08 – bthiel – December 2016 – $8968
Date
: Jan 02, 2017
WA member since December 2013
Summary: A while ago I posted about earning $5K in a month through a single niche site, that site has continued earning and generated just shy of $9K throughout December 2016.
I'm not really doing anything different than what's taught here. Well, I haven't really started with social media, yet. No AdWords, no intentionally built backlinks, no guest posts on other blogs, nothing special has been done. Just simple white hat SEO bringing in organic search traffic.
#09 – JeffL61 – A very pleasant surprise! 7 sales
Date
: Dec 08, 2015
WA member since February 2015 
Summary: Hi Everyone, I was on Amazon today as I am enrolled in their associate's program. I had planned on simply doing research in preparation for a review of a product for my bicycling website that I planned on adding in as a new post.
Lo and behold I looked up at my account and was almost shocked to see that as of today, Dec. 8th, I have already sold 7 products to customers all related to the sport of bicycling. By far my best month ever and we're barely a week into the month – also the holiday shopping season.
As I promoted today a hot new product put out by Garmin, (fitness watch) I hope that this trend continues!
Indeed it is but another positive attribute to what we all learn here in WA and how to go about building a profitable online business
#10 – dalwhu – 14 Sales on Amazon over Black Friday and the weekend
Date
: Nov 27, 2017
WA member since January 2017
Summary: I have 23 referrals to WA so far but none have gone premium as yet but to soften my Frustrations I did make 14 Sales on Amazon this weekend! I'm very happy with that!
Remember there are multiple ways to make money here just keep doing what your doing, get better at it and follow the system!
I hope everyone done OK this year?
#11 – saco – Made 525$ Last Month – 10 months progress report
Date
: Sep 02, 2015
WA member since October 2014 
Summary: The turning point happened in May when my website was aged 6-7 months. I started actually getting rankings in Google, 2nd and 3rd page mostly. On June my first sale came in and I made 70$ from it. On July I made my second sale and made the same 70$ from it. On August I made a total of 13 sales and made 525$ from them.
At this point, my website is getting around 100 organic visitors per day
#12 – OwainCouch – My First $100 Cheque From Ancestry!
Date
: Sep 19, 2017
WA member since June 2016
Summary: Hi everyone, I just went to check my Ancestry affiliate program and I see that my first payment is coming. Not sure how long it will take but I got $102.50 coming to me. I'm really excited about this!
It's taken a while mind you to get this first cheque. More than a year, but least it's coming and that's the main thing. I can't wait to keep getting more commission from this program.
#13 – StubearBlack – 3 Years at WA, leaving my 9-5 job, and becoming truly independent
Date
: Jan 02, 2018
WA member since December 2014 
Summary: I really don't know where to begin. To start off, it's been a roller coaster journey for me at WA, but I can tell you it's worth it. A lot has happened in 3 years, and it's not always pretty and doesn't always feel good.
So on July 13th, 2017, I woke up and felt different. I felt refreshed like I hadn't felt in a long time. I knew something different was going to happen that day but didn't know what it was. Long story short, I was called into the general manager's office and he laid me off.
When my site first started gaining traction, it was a like a plane taking off. What I realized after December of 2016 is that marketing isn't quite what I thought it was, and doesn't quite always work like you think it's going to, or should
After my best month in December of last year, traffic started going down. In December I made just over $2000 and reached my goal for the year. January income went down, and in February I made like $600. Lol.
#14 – Borneoman – Made 12 Sales in October
Date
: Nov 02, 2017
WA member since May 2016
Summary: I haven't updated my health and wellness blog since May this year and last month when I checked my Amazon associate account, wow, I made 12 sales! I have only 20 articles on that particular blog.
I guess it's time to put more money, time and energy on this site.
#15 – Josh From Oz – $2477.50 Since Becoming A WA Affiliate – My Strategy
Date
: Oct 06, 2016
WA member since March 2012 
Summary: Before entering into the 'make money online' niche I was very skeptical of my chances of success. But I put my faith into the Affiliate BootCamp training like I did 4 years ago with the Online Entrepreneur Certification course.
After achieving great success with marketing physical products from Amazon, I knew it was time to expand. Plus I learned the HARD WAY about putting all your eggs into 1 basket last year. So a new income stream I demanded, and there's none better than the Wealthy Affiliate Referral Program right!
Knowing that the training was going to be first class and accurate I dived in. I was right, the training by Kyle was spot on and the result of taking action is so far to date $2477.50.
#16 – jetrbby80316 – 8 Shopify Sales in 2 days! WHOA!
Date
: Sep 09, 2017
WA member since Mar 2017
Summary: Can you imagine the look of disbelief on my face when I woke up yesterday, turned on my computer in saw 8 Sales on my New Shopify Store? That's 7 sales in the prior 24 hours, and 8 Shopify Sales in 2 Days! Whoa!!!
I've had this online store open for one month now, and prior to the past 2 days, the sales were only trickling in. But you know what they say, to do the same thing over and over again and expect a different result is pure insanity, isn't it?
So I decided to put a new ad out and write new copy. Made the ad pop more, changed the language a bit, and added some cool new and exciting pics. I then added a new exciting product for kids on my store.
Still, I was not expecting all so much. Then BAM!
#17 – Zarina – So, this Just Happened (for the first time)
Date
: Mar 03, 2018
WA member since September 2015 
Summary: Just thought I'd quickly write this post to give a bit of encouragement to newbies or to not-so-new with new websites.
In November I started a new Amazon niche website that I've been slowly working on.
(Note: Super Affiliate Challenge did challenge me a bit but along with the WA website I still kept on improving and working on the new Amazon website.)
3 days ago I published my 12th article.
Today I check in incognito mode the keyword I was trying to rank for and to my surprise I am not only on the first page of Google but also Google chose my website for the search info box thing!
#18 – kevinmj – WA success, going to Ibiza!
Date
: Aug 04, 2015
WA member since Mar 2014
Summary: I just want to keep this short and sweet.
Thank you Kyle, Carson & WA Community because I have been able to treat my family to a holiday for the first time in 10 years!
It's all paid for by the success I have had since joining WA. The training has been immense and there is still so much to learn. I feel as though I just got started.
One of my goals when I joined was to treat my family to a holiday as they deserve it.
I gotta go and catch my flight! 🙂
Love to you all!
Kevin
#19 – Pauric – I've had 3 Amazon Number 1 Best Sellers in 4 countries in the last year!
Date
: Mar 05, 2018
WA member since July 2013 
Summary: I've had 3 Amazon Number 1 Best Sellers in 4 countries in the last year. Without WA this would not have been possible as I knew very little when I joined.
A HUGE Thank you for the invaluable guidance, help, support, & Very Special People here at WA. By far the Number 1 online community in the world.
#20 – georgejhaas – Record Amazon Sales Using SEO!
Date
: Feb 04, 2013
WA member since Sep 2009
Summary: I just like to share with my fellow WA online marketers that I experienced a record day in sales on February 3, 2013. My wife and I only do SEO and we are an affiliate with Amazon. The revenue for one day was about $1,000 and we earned in commissions $51.27 for one day. If we did this every day, we would earn almost $19,000 for the year. I am very excited about this accomplishment.
So far for the year, we are running 3 months ahead of what we were doing last year. If you follow the training and use the tools that WA offers, you too can become successful.
I just wanted to share my success with my followers and all of WA.
George
#21 – nicolemarie0 – First sales!
Date
: Mar 07, 2015
WA member since Jan 2015 
Summary: I've been pretty quiet the last few days…actually more like a week! I've been working furiously on my book (almost done!) and working on my other job and I was starting to feel bad that I hadn't made the time for my website.
I just got back on to check WA and my site before bed (I've been sick with food poisoning) and saw that I made TWO SALES!!!!!
I got my first WA referral (woo hoo!!) and my first sale from one of my affiliates!!! This is AWESOME 🙂 I got paid while I was sick on the couch! lol
I had heard that it would take anywhere from 3-6 months for the first sale and I can't believe it came before the 3rd month. Amazing.
If I can do it, you can do it!!
#22 – LynneHuy – No Need To LOOK For Income!
Date
: Sep 15, 2017
WA member since June 2015
Summary: My journey since joining Wealthy Affiliate has been absolutely incredible and I just wanted to share some insights with you all about earning from your websites.
When I first started blogging I didn't quite understand how to make money with my websites, I read about it and it seemed so HARD.
What I have now come to realize is that once your website is a few years old and you have some regular traffic as well as some content that has ranked you don't need to try so hard to make an income.
I have found recently that people come to me and ask me for things and I can decide whether I want to or not.
Here are some of the cool things that have come my way this week (without me having to do a thing):
1) An email marketing service has contacted me asking for a review on my online marketing website. We negotiated and I am going to be paid $175 for that review plus I get to use their service free for a year.
2) A marketing company has contacted me and asked me to review a microwave oven. I get the oven for free valued at R2999 (appr $230) and I am being paid R1500 (appr $115)
3) An SEO company contacted me and asked me for a text link on my mommy blog home page and on my addiction website and they have paid me $250 for these links for 6 months, with the possibility of continuing – we'll see when the time comes.
These are not services that I offered on my websites, in fact I don't really even have a price list. The truth is that I just sort of make things up as I go along.
The point here is to keep going with your website even if you are not sure now how to make money. Once you have traffic, a social presence and some content ranking in your niche you will be able to make money in so many different ways and it will come to you.
The work you put in today will pay off big time in a few years time. It is an investment in your future!
Have a happy Friday!
#23 – nathaniell – Vegas 2017: Still Awesome
Date
: Feb 07, 2017
WA member since June 2010
Summary: There are so many positive things about the Wealthy Affiliate conference in Las Vegas. Great food, fun activities, and meeting "computer friends" in real life always leaves me inspired for the year to come.
The Las Vegas trip is always fun, but we do get a lot of work done. We all sit around at a big conference table and exchange ideas of what happened during the year, and discuss how we can make it better next year.
Here are a couple things that were very clear from our meetings!
1) Kyle and Carson always have our backs. They work A LOT behind the scenes to make WA an excellent place to learn how to build an online business.
2) Wealthy Affiliate is always improving. Even in just the 6 years I've been here, I've seen a lot of changes. But there's always a way to make WA more user friendly, more newbie safe, and most importantly… a better way to help everyone make money online.
3) Awesome things are coming in the near future. There are some very exciting ideas being worked on right now. In 2016 I was very happy to see SiteDomains launched with fair, straightforward pricing, including free domain privacy and free SSL. But there are even bigger and cooler things coming down the pipeline!
Not A WA Affiliate?
That's totally fine! You can make money in any niche. I created a full time business in a computer software niche before I ever started a website promoting WA. I've been here since 2010!
Even if you don't plan to promote WA, stay involved in the community! As new tools and resources are added to WA, running your business through the Wealthy Affiliate platform will be come faster and easier.
Where else in the world can you plug into a community like this, at any time of day, from anywhere in the world?
#24 – dylanrieger – Month 7 – $4550
Date
: Jan 02, 2018
WA member since Aug 2015
Summary: This is my last money post until I hit 10k, which I expect to happen this up coming fall.
I made a little over $4500 in commissions from Amazon and this came from 1269 sales and 39,000 unique clicks from Google.
Don't worry if you're not getting the same results as me. This is the 7th month of my website but I've been here at Wealthy Affiliate for 2 and half years now.
It took a lot of experimenting, reading and failure to reach this point. The only advice I can give you is this:
1) Don't give up
2) You have to try and write a few hours a day. We're in the content business and you'll need a good amount of content to make this work.
3) Focus on making money. Don't just write "how to" articles that have no shot at making you money. Write plenty of reviews and lengthy best of posts – those two kinds of posts are actually easier to rank than "how to's". I personally would go 60% to 70% money posts and 30% to 40% how to's.
If you're not getting any traction and your past the 6 month mark make sure to read the post I linked to up top – it's everything I've learned to get such fast results.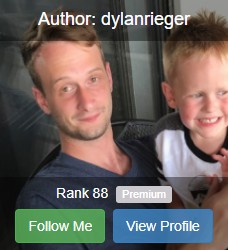 #25 – lakbar12 – $223.50 Made While In ICU
Date
: Jan 07, 2018
WA member since Nov 2017
Summary:
Inspiration to The Newbies
I am writing this post because, with out a shadow of a doubt, one common question that I see is "How much can I make with this program, Wealthy Affiliate?" and "Does it work?".
Okay, maybe it is two common questions that I see.
I am NOT an Experienced Marketer
To clear any thoughts, I am in No Way an experienced Marketer. Truth is, I barely know what I am doing. I just follow the training. So, this is not one of those stories where I tell you I have this X amount of years of experience. I am a beginner. I have not been online more than 3 months. Just getting my feet wet!
How Long Have I been On The Internet
I have been at WA since 11/20/2017 and went premium on the 11/24/17. Before, WA I was on the internet for almost 30 days.
Those 30 days was spent with a 7 figure coach and mentor, learning to build the right mindset and things like that. So, I never even had the chance to make money or even promote. As, you see that program didn't work out for me right now. I needed something else, something that I could invest in comfortably and follow along with the training. So, I jumped ship for now and went over here to WA
I Went and Check the Email
I go and check the email and to my surprise I made a commission while in the ICU. Never in my life would I have thought this would happen.
I am always posting my journey and remaining positive in anything I do. Life could be worst. Appreciate what you have today. I want everyone to win!
This is actually a surprise that I still can not process….
The total Commission is $223.50 made on 01/05/2017 47 days after I signed up with WA. I am not saying this will be the same time for you but I am saying this can be possible..
WA 1ST Commission Update!
I also recently learned that when I first wrote a WA blog post about "I made an $8.00 commission", that was not all I made. I had a pending yearly commission as well…So, I am still in shock about that.
$8.00 plus $167.00 pending made on 12/31/17. Made after being a member for 41 days
So, does Wealthy Affiliate work? Yes, you bet your bottom dollars it does…
I do not write this post to brag, trust me I am not a bragging person. I write this post because, I know sometimes in life just seeing proof makes you work harder… You can clearly see that I am an ordinary person with No prior experience.
Trust The Process, Even if You Feel Like You Are Doing Things Wrong
#26 – Dale123 – I've Been Quiet. Here's Why
Date
: Jan 18, 2018
WA member since Jan 2017
Summary:
It's just that for the past 10 days or so you might have noticed that I've been a little bit quiet on WA which is unusual for me since I'm generally always about on here.
I want to say that this trip probably wouldn't have been possible for me if I didn't have an internet business!
The freedom to just be able to drop things & go anywhere (even places without internet) is priceless… And that's just one of the many advantages that comes from having an online business.
So for all you guys (and girls) just starting out building your businesses, wondering whether it will be worth it or when it will finally take off, keep at it!! Honestly it will be the best thing you will ever do & in 1, 3 or 5 years time you will look back & be so glad that you started when you did.
And I can also say that providing you keep at it then success WILL happen for you. There is no if's & but's about it, providing you work towards it & stay persistent, it WILL happen. People waste years looking for the "secret" but honestly that is all it takes… Work & persistence. So here's to making 2018 an awesome year!
#27 – cena1975 – How Much A Single Review Post Can Make? – Five Figure!
Date
: Jan 27, 2018
WA member since May 2013
Summary:
This is a friendly request by Kyle to me for a blog post. Till today I still struggle with my grammar but who care! As long my article go live and traffic is coming that the most important. It go better when it generate money in return.
I didn't know how a single product review I written back in 2015 can bring in this amount of money. This money might not be a lot to those top earners with full time income online. But these are real money that I spend.
For 2017 this particular post make me $10k which I just calculate. Imagine I written it back in 2015 and leave it there. I realize it start to make money. I do some editing and improve in a way more engaging with the readers.
So it set as template review for me and my best friend aka my online business partner. Rizal also written a product we use for our business. It turn out Boom another passive income. Over $11k of affiliate income over a year. Great to have friend who trust me that this online stuff really work. We have project coming we going to launch!
I like to once again thanks my buddy aka my mentor who bring me to WA. Pribs!
As well Kyle and Carson!
Cheers
#28 – derekmarshal – Finally! I lost My Virginity!
Date
: Feb 01, 2018
WA member since Oct 2015
Summary: Finally I did it! and it was darn amazing! and I now know what that awesome afterglow feels like after pounding and working away for what sames like ages..exhausted, tired and, yes a little sweaty!!
What a truly joyful fabulous feeling…..truly, there is nothing quite like it on earth
………..I checked my stats!
I crossed the $1000 in earning in a single month!
I had just lost my $1000/month virginity!..
What an amazing feeling!
It may have taken 2 years but hey, it is not how long you take to complete the race that counts, its is finishing the race!, getting there and achieving the goal that counts.
Must say after reaching that goal (and earning $350 in half a week). I am absolutely vibrant about what can be achieved this year and in coming years.
for example, and as an example of how a blog can grow over time
year 1 (2016) I earned something like $1800 in total
Year 2 (2017) over $5700 (just over triple)
Year 3…well.. I'm off to a flying start already and January is usually one of the slower months compared to 2017..(this January well, just over 4x the $260 of January 2017).
Whats more, I doubled my clicks from December 2017 to January 2018 (one month) and improved conversions slightly and earnings per 1000 visitors. I do attribute this reaching out to my sponsor and very experienced niche marketer Nathaniel (thanks buddy) in a email conversation and making just one of a few changes suggested.
#29 – McKrish – First $75+ Day In Affiliate Marketing!
Date
:
Feb 04, 2018
WA member since Nov 2017
Summary:
Today I made a single sale worth $200 and I got 40% of it. Not bad for my 3rd month here at WA! 🙂
#30 – CraigUKTV – 1st $1000 month – Wealthy Affiliate success!
Date
: Feb 05, 2018
WA member since Sep 2016
Summary: I didn't expect to meet this milestone last week but I got a couple of late sales on my TV subscriptions which took my earnings up to $1100 for the month of Jan.
It's taken me almost 1 year and 5 months to achieve this level of earnings but I set myself a target of 18 months so I'm pretty chuffed to have made it.
I want to share my journey, not to gloat but to show you how things can change along the way and also how I had to re-focus and change my strategy.
#31 – ArjunUllaz – It's Been 2 Years & 2 Months In WA. Finally Quit My Job. Yayyy!
Date
: Feb 19, 2018
WA member since Dec 2015
Summary:
It's my pleasure to announce that I have been around here for 2 years and 2 months. Finally a day what I dream of has come true. YES, I quit my 9*5 job. I was working as an SEO Specialist for 1 and half year now. Yesterday I resigned and now became a full time blogger/marketing nerd.
Am not earning per day 100$ though but still now am making 3x of my monthly salary which is much enough to survive in India. All thanks to WA community members & of course to Kyle & Carson.
Hmm. Some of may thinking why it took so long. Ok Here is my story.
….When I was in my final semester I really worried of my career on what to choose. While browsing through Google I search for "how to make money online sitting at home"all the time. LOL, I know majority of them here also went through the same by typing similar keywords.
At last landed on doing online surveys, data entries, that ended up in failure. But I realized that there are so many people who makes 5 figures 6 figures or even 7 figures online. Therefore decided not to quit.
Again started searching online for genuine programs by putting several keywords again and again. From there I short-listed 5 programs which I find interesting to me. WA was one among them. Later I scanned whole 5 programs and decided to try WA.
Next, Money was bit problem for me to arrange since I was a student and my parents initially don't want me to give a try saying it will be SCAM!. It takes one week for me to convince them and collected the money for premium membership. But unfortunately by that time BLACKDEAL offer got closed and again I have to rush for rest of the money.
Atlast in first week of Dec 2015 my life changing day has started. Became a premium member of Wealthy Affiliate Community. I immediately enrolled into their course and start learning. Also, I was really overjoyed with the messages and welcome messages by all members. I FELT AM IN RIGHT PLACE WITH RIGHT PEOPLE
Started my first blog in second week of Dec 2015. Hmm ? Did I see success? LOL I realized no free money out there at that time. That was just a beginning of my frustrating days since as a blogger first thing what we have to find is our interest and based on that we have to start writing.
Due to my poor writing skills I was forced to join myself for writing classes and it takes me one month to be on track. Thereafter I published 4 to 6 articles in a month and you know something ?
I didn't make anything say not even a single $ for the first 6 months. Hmm did I give up ? No way guys. I know my limitations. YES AM A SLOW LEARNER BUT I NEVER GIVE UP LIKE THAT.
Also, because of WA training I got my first job as junior SEO analyst and retired early as Senior SEO Specialist(Hope you know the reason why I stepped down).
I keep on crushing my blog by asking doubts, referring more tutorials here. If there are any tutorials missing then usually I ask questions or else I will explore Google for more.
Learned so many people's ups and downs. Got some valuable friends and connections. Later I saw one of my keyword comes to the front page of Google
Now I have 2 native English writers who posting behalf for me. And I edit my blog by adding my own SEO sauce to those blogs/affiliate sites. Right now My blogs, affiliate sites and my online store are performing well with the tips & tricks what I learned from here. Earning a consistent income of $150 approx per month from Adsense alone.
#32 – brokwebb – Joined the 10K Per Month Club. January Earnings $13,481.39
Date
: Feb 13, 2018
WA member since Nov 2013
Summary: One of my last posts sharing income was in October of 2016.
It was a post about how much your website/business can change in a year. At that time I'd went from an income of $300 to about $4,000 a month in a year.
Now it's the end of January 2018 (I know it's been a few months over a year) and I wanted to share my progress and how much your traffic and income can change if you work your ass off in for one year!
Starting in November 2017 I've been making over $10,000 a month and in January I had my highest month ever: $13,481.39
Hopefully this inspires you to keep going. If you follow the training, work hard, and give it time to work you will make money and if you continue to work hard you can grow a huge monthly passive income!
#33 – whitsunday – I Sold a Very Big Ticket Item With My Website.hundreds of thousands of buckeroonies!
Date
: Feb 25, 2018
WA member since Dec 2013
Summary: I need to tell you of my latest and greatest success story and it is important for you to know that I am deeply indebted to the Wealthy Affiliate training for my successes.
Of course I learned to make a website at WA and I learned how to promote it in social media and online.
Recently, like last week, I sold a very big ticket item and made a lot of thousands of dollars. True.
I took all of the skills I learned here at Wealthy Affiliate and piled them onto just one website.
Because the website is about a subject I know extremely well, I found it really easy to find ideas for posts and write fluidly. I kept layering and layering the pages and posts and I would have kept adding more and more but the item sold sooner than I anticipated.
Some of my readers commented on what an amazing sales presentation I had made of it.
The skill set learned here at WA included Youtube videos, keyword research, SEO checklists, easy read layouts and lots of captioned and tagged images.
Go strong and go well from Janelle
#34 – EddySalomon – How I Earned $9465.05 Thanks To WA Members
Date
: Mar 02, 2018
WA member since June 2007
Summary: So February is was a tough month for my site and others. There seemed to be less traffic around the week of Valentine's Day and it's just a shorter month. But despite that I was able to earn $9465.05 with my affiliate site. Imagine what a full month would have looked like without the holiday! lol I pieced together a screenshot of my income from the various programs that earn me revenue on my site.
How Did I Do It?
There is no magical secret. I pretty much follow what the training lays out.
WA Membership Has It's Perks
So a lot of times I see members wondering if it's worth investing in going premium. That's been a resounding yes for me since 2007 when I first joined. Aside from the technology and training, the members are a huge benefit. Essentially you get to rub elbows with successful people you normally wouldn't have access to.
So that said, the $2024.95 and $2128 I earned this month was a result of chatting with two other successful WA members. I make it a habit to look at others sites in my niche to get inspired and borrow ideas. I take it step further and ask questions if they happen to be WA members. I did that recently and it led to an additional $4000 this month and that number will grow every month just because of a few quick private messages.
I hope this helps. Let's see what happens next month!
#35 – herinnelson – I got a $650 Sale with $50 monthly recurring!
Date
: Mar 03, 2018
WA member since Sep 2016
Summary:
INFINITE WAYS TO SUCCEED
Yes, there are endless angles in which to produce a handsome income at Wealthy Affiliate. I have now combined my 2 jobs and interests into one place–here! Why not?!
WRITING
If you read my profile, you'll see I write books. I am creating a new website here to manage the sales.
WEBDESIGN
I also have a WebCenter business where I design and manage sites for clients. I have been doing this for over 20 years. I now am re-designing each of my client's sites in WordPress, and one-by-one I'll move them all here for similar fees of around $650. (The original sales were double or triple that.) They are sites I've managed for years and years, and each one will have a recurring monthly charge of $50
DUPLICATING SALES FOR HIGH PROFIT
So, you see, this is just one way to produce massive income when all is said and done. Selling sites is a great way to establish a business online. I fell into the perfect platform to do that and will be duplicating my past business sales to the present and on into the future!
I also have 5 other sites I'm working on here for–me! They are all works in progress–because, after all, web work continues on forever! Yes, I'll keep chipping away at it for years to come, I'm sure.
I'd love to hear your ideas of other ways to produce a great income here. What are your experiences?!
You can get as creative as you want! I won't complain!
#36 – arielharris7 – I am seeing money come in, and YOU can too, 3 steps
Date
: Jan 07, 2018
WA member since Aug 2017
Summary:
LAST MONTH INCOME:
My first sale was…drum roll please..$2.38 from Amazon.
I did some guest posts and was paid $60.00
I accepted some paid affiliate posts and received $52.00
Total: 114.38 
I cannot yet book that flight to Hawaii, but I can truly see getting on that plane now.
And that is food money. That I did not have the month before.
Is that enough to get excited about for me? Oh yes yes yes.. I am doing my happy dance!
#37 – ManikaHenn – My First Commission!
Date
: Feb 01, 2018
WA member since Sep 2017
Summary:
YES! So I had just woken up and had decided to check my email when I saw that I had gotten MY FIRST REFERRAL PURCHASE! The commission was an amazing USD26.85, which translates into around SGD40!
I checked my stats on Google Analytics, and it showed that I only had 6 people view my site from an organic search (bear in mind that I'm only getting 20 views/week) and one of them made a purchase!
My elation at the time was beyond description! I was excited breathless and astonished that it had actually happened, refreshing and re-refreshing my email over and over again. My site has only been up for around 2 months, and I uploaded the post that got me the referral on 13 Jan! One thing I took extra care of were the keywords, which I didn't spam throughout my article (in fact I wrote the article about a topic first then decided on suitable keywords later so that I wouldn't inadvertently keyword-stuff).
I have this sinking feeling that it may have just been luck (with such little traffic), but it's most definitely progress nonetheless!
I'm really super glad that my website has made this, as it gives me some small affirmation that I'm on the right track, even with my niche as broad as it is (anything Star Wars related).
So to anybody out there, do press on! Even if you haven't seen results yet, IT"S MOST DEFINITELY ON THE WAY!
#38 – Melb47 – My first commission sale!
Date
: Jan 31, 2018
WA member since Aug 2017
Summary:
The first sale has finally come. I was perusing my clicks on the e bay partner network expecting the normal $0 commission when my eyes bugged from my head in disbelief! There like a mirage in the dessert was the figure $.61!
What starts as a trickle can eventually become a flood.
Back to work!
#39 – Shwni – Got My First Payment From Google Adsense
Date
: Feb 04, 2018
WA member since May 2017
Summary:
I have just had my first big payment through being at WA which was from doing nothing but put a few ads on my website. I have only been using Adsense for 3 months and just got paid, OK, it wasn't a fortune but it still counts as getting paid and I am hoping it will continue to grow and be more frequent like every month.
It was only £92.62 but that is £92.62 more than I had yesterday 🙂
#40 – Melmichelle – I made my first $20!
Date
: Feb 19, 2018
WA member since Dec 2017
Summary:
I got an email this morning from a company I signed up to be an affiliate with. I earned $20 just like that! I didn't think that I needed proof that this works, but it helps! I have learned so much already since I joined WA in December. I am excited to be in the WA community and to build my websites. I am looking forward to writing and communicating with the people in my niche and on WA.
One of my niches is health, specifically cleanses. I ended up having kidney stones last month and using a kidney cleanse to pass them. Crazy timing since I had just chosen that niche! Now I have even more to write about! Here's to feeling better and learning much!
#41 – TCChandler – Made a sale!
Date
: Feb 20, 2018
WA member since Jan 2018
Summary:
I made a $9.95 sale and ended up earning $1.09!!! Small, BUT – I made a sale.
I've been working hard for a good three weeks, hoping something would happen. So I'm so excited to see the process is beginning to work!
Hoping for more commissions in the future! Thanks to everyone here at WA for supporting and encouraging me.
Excited to keep working hard! Thanks everyone!
#42 – derekwise21 – This WA system really works!
Date
: Mar 15, 2016
WA member since Jan 2016
Summary:
I have been a part of multi-level marketing businesses in the past and knew that there was a much better way of life then the normal 9 to 5 grind. While in college i finally decided to pick that book back up and read the whole thing.
I looked into ways of making money online before and never came across one that would let me try it for free. Which was a big deal because I quit my job to move to another city and had only 1 rental as income. So being able to try Wealthy Affiliate for free is really the only reason I said I would give it a go. I went premium only 7 days later and now have a great website up and running. Most online businesses don't really give you too much training where WA has given me so much training I am not even sure what I am going to do with all of this knowledge I have gained.
I was a tad skeptical at first because I have been promised many times online that there program would be beneficial and they just weren't. They promised traffic and I never got any. I have been a part of Wealthy Affiliate for a little over 2 months and I get traffic to my website everyday. It isn't a ton of traffic just yet but it is some which is more then what I saw from other companies I have tried online. I have also made some money with my website from Google Adsense, so I know that there system works and as long as I keep following all the training I know the money will follow eventually.
This is a big thanks to Kyle and Carson for creating something that can and will change my life.
I will be successful online and I know that Wealthy Affiliate is going to be a big reason why.
#43- magistudios – Amazon bought me a Volvo
Date
: Apr 05, 2016
WA member since Mar 2007
Summary:
Hey Folks, would you like a little bit of inspiration today?
I wanted to show you what YOU can achieve with hard work and dedication.
So… Here is a photo of a spare car I just bought (Volvo S40) the other day.
Entirely from Amazon commissions!
There is no secret sauce to online marketing…
All you need to do is:
Proper Niche Research
Proper Keyword Research
Lots of Content on and Off Your Site
Positive Attitude
Now off you go and make some commissions!
#44- Kathy331 – Is it working?
Date
: Jan 13, 2015
WA member since Aug 2014
Summary:
A conversation in live chat between 2 full time Internet marketers and long term members of WA prompted me to write this. This was the gist of it:
"the majority drop out after 3 to 4 mths of hard work when success is just around the corner"
I've passed the 4 mths barrier so is it working?
In a word, yes!
Traffic is improving.
I'm starting to get comments that aren't just from WA members.
Clicks on Adsense ads are increasing.
I've made few small affiliate sales.
Most of this is from organic traffic, I've used social networks but not heavily.
I've suffered from all the self doubt that most of you here will go through, but I now really feel confident that this will work. When I started it was a struggle to write even 300 words now I can do a 1500 word review and enjoy it!
I've built 2 websites that I enjoy writing for, (I want to buy all the products I review!) I've written a guest blog and am planning another. I can't begin to detail how much I've learnt at WA but am chuffed to bits that I now know enough to sometimes be a help to others!
So for all of you who are at that tricky 3/4mth time, DON'T GIVE UP, the experts (katskatskitchen & Shawn Martin) will tell you success is just around the corner. 🙂
#45- Catwoman1459 – Yes, I am still a Premium Member of Wealthy Affiliate
Date
: Apr 06, 2018
WA member since July 2016
Summary:
I joined WA in July of 2016 and went premium within the first month. Since then I have created three websites and an e-commerce store.
Now it was time to focus! I decided to work on one site and one site only. I put all my time and effort into that site which happened to be my favorite niche site. Yes, it's about caring for your pets!
Working hard and staying focused is finally paying off. My site is now getting plenty of traffic and I am making sales almost every day. I am thrilled with my progress and so glad I found Wealthy Affiliate and this wonderful community. Remember, It only works if you work it!
I want to give a big thank you to Kyle, Carson, Jay and every member that has helped me along the way!
Have a wonderful day and never give up!
#46 – MozMary – Who says content marketing is slow? $125 commissions on a new site
Date
: Apr 21, 2018
WA member since Sep 2014
Summary:
I had told you guys about my post that got ranked on page 1 inside two hours on a new site a couple of months back, just with the basic training here at Wealthy Affiliate
It was a review of an event already underway, so I was way late, they usually have a launch and big campaign advertising these things weeks ahead to their email lists but I had a new site and no list and I thought I'd go through the motions anyway to build up content not expecting much, certainly not expecting to outrank the organizers inside two hours on page 1 with my new site – however I'd seen someone else here at WA do it before – but there was no stampede visible in analytics and when the host emailed us to go claim our commissions I didn't even look! Until tonight!
– I just found out that even at the end of that event I got 3 optins and at least one person immediately bought the gold package at almost $250 leaving me with 50% commissions of $125!
This is the second time I've advertised an event late, towards the end actually and got people buying gold packages, the other time was on facebook. I always think maybe it's too late, should I even bother, duh! And then it surprised me they don't go for the lower priced packages, it's usualy the higher priced ones. Another surprise is the people buying are not exactly who I thought my website audience were!
However, it shows the amazing potential of this game, erm, biz. Of course this is one sale and as such 'pocket money' but the sort of pocket money that can cover your hosting and membership pretty quickly as we work consistently on our sites over time and scale up to an income.
We are playing a long game building up sites, it's not a get-rich-quick scheme but a real business if you want to see a real income. That said, on a bright and cheerful note anything really can happen! 🙂
Mary
ps I'm using a free theme and free everything at the moment. And google tends to reward my original content – I don't copy, and I do know my niche, both these things Kyle emphasizes in the training.
#47 – ramccracken – What WA has done for me in the first 6 months and how to make it work
Date
: Jan 09, 2014
WA member since June 2013
Summary:
I have experienced great success with WA by working a great program, WA, having support from my family, and staying determined to succeed. I wanted to share what I have achieved and some key points to my success to encourage others to make it happen. See where you want to be and make it happen.
When I started I had a lot of doubts and after month one, two, and three I had barely made a few cents and a lot of friends thought I was wasting my time and living in a dream world. Let me tell you that with WA and some great friends I've made along the way my dream world is becoming a reality.
My goals where to keep from my wife from going back to work after my son was born……. reality now. She gets to stay at home and raise our son which was a dream of ours so our kids would never be without one of us by their side.
The Car of my Dreams. Just bought it yesterday…….. reality
Quitting my job and doing IM fulltime…. Still working on it. I'd rather pay my house and cars off before I quit, but it's a 3 year plan.
You have the tools you only need to pick them up and use them. Thanks WA, Kyle, and Carson.
#48 – StefanC – $1000 mo – How life would be like without my online business?
Date
: Mar 30, 2018
WA member since June 2015
Summary:
I started my bootcamp site back in 2015 and have since written 361 articles!
Although I haven't quit my job yet, I can tell you that the passive income has positively impacted my life.
Without my online business, I could not…
Have traveled to Marocco, France, Brazil, Greece and still be able to save money in 2017.
Afford to work 30 hours per week earning the minimum wage.
Have plans of quitting my job in 2019 and do a gap year.
Dream about a flexible lifestyle and being my own boss.
March is almost over, and I have made over $1,000 in affiliate commissions and Adsense revenue combined. That was the first time I made 4 figures without the help of the WA black Friday offer. The best part? I was on holiday in Brazil for 4 weeks!
I promised to my parents I would stay with them for 2 months next year. But I can only do that if I quit my job. So I will do my best to achieve the income level I need to live on my own terms.
It feels great to look back and see how much I learned and accomplished… Imagine if I had given up after the first 6 months?
I hope this post motivates you to reach your goals too!
I started from scratch, probably just like you, without even knowing what hosting was. Also, English is not my first language, so I keep making mistakes and learning from them.
I just followed the Bootcamp and focused 95% on reviews. That was my strategy, and there is no secret about it.
There are many other profitable niches and strategies to make money online. But you have to focus on only one until you hit your main goals. That's what I am doing.
Work hard, keep learning, never give up on your DREAMS!
I wish you all a happy Easter! 🙂
#49 – IveTriedThat – The true measure of success
Date
: Apr 06, 2016
WA member since Apr 2009
Summary:
I'm often asked "Steve, how much money do you make per month?" Quite often, in fact. Maybe a little too often.
I hate this question because A. It's fairly rude! and B. Income "proof" is easily faked.
Instead, what I like to share are my photos from trips we've taken around the world. These can't be faked and it does prove that I'm able to live the lifestyle I often talk about.
We recently just got back from a long trip. Amanda and I spent most of March in Los Angeles and Hawaii on the Big Island and Maui. I wanted to share some of my favorite photos from the trip.
The first few days were spent around LA. We got to see some interesting sights around Venice Beach…
And the Santa Monica Pier..
Before heading to the Big Island to see the still active volcano…
And then we were off to Maui. If you've read any of my posts in the past, you'll know I have an unhealthy obsession with taking whale tours.
It's also not Hawaii without a few waterfalls…
And honestly, nothing beats a Maui sunset.
#50 – Shawn Martin – Bringing the wife home, a real WA success story
Date
: June 25, 2015
WA member since Apr 2012
Summary:
I started here at WA deeply in debt and sick of traveling playing music and I desperately needed a break. My health was failing and life on the road was killing me.
I have been a professional musician my whole adult life, but the lifestyle was too much for my aging body and mind to handle any longer.
It started out rough, and after 6 months I found myself earning 6 cents total and in a niche that was so broad I really did not have a chance.
Some dear members here were honest and ruthless in their guidance and kept insisting that I could do this, and they helped me find my first productive niche.
Within 30 days of choosing a workable niche, I had earned $1400.00 and I have really not looked back.
I do not want to go into what I did and what I learned and such, as I share this knowledge daily in the form of helping members as I was helped when I was starting out. I will give some pointers at the end of this blog that I follow daily.
What I do want to tell everyone is that success is possible for all of you, as long as you ask for help and follow Kyles training to the letter.
When I came here I had basic computer knowledge and a basic idea of how the net works, but that was about it.
I had zero marketing experience.
I now do this full time from home, have paid over 35 K in hospital bills, I have tripled my income every year, and I am just getting started.
I host 2 active sites here at WA, one is very productive and the other is still an infant. My other sites are hosted elsewhere and I keep them completely out of WA for many personal reasons, but they were built and became successful because of what i have learned here at WA.

Success Stories II
A collection of WA members in any niche of the market
These are just a few examples of Wealthy Affiliate Success Stories
I will continue adding more examples to this thread
Are you a WA member? I would love to hear your own success story
What to Do Now?
Use this article as inspiration and to see what's possible if you commit to hard work.
And of course…
TAKE ACTION
NEXT WA REVIEWED DEPARTMENT
70+ Ways to Make Money with WA
The available monetization options are literally endless
Let's Work Together
Let me become your Wealthy Affiliate Guide to help you build a profitable business faster
WHAT'S INCLUDED FOR FREE 
(Real Value $16,000+)
Bonus #8 – Hidden/Private
Wealthy Affiliate Bonuses
Become a Premium Member of Wealthy Affiliate
And Unlock the Vault of Bonuses
Some of the links on this page are "affiliate links". This means if you click on the link and purchase a product, membership, or service, I may receive an affiliate commission at no extra cost to you. Regardless, I only recommend products and services I use personally or I believe will add value to my readers. I am disclosing this in accordance with the Federal Trade Commission's: Guides Concerning the Use of Endorsements and Testimonials in Advertising. For more information, I refer you to the Disclaimer page