I was attending a Post Planner webinar presented by Rebekah Radice and Peg Fitzpatrick.Both are social media experts and addicts I would say.On top of that they are great personalities and very friendly individuals.
By following their actions on Twitter or Facebook you can learn a lot of new things and apply techniques that they use to engage with their audience.
Why Visual Content Matters?
According to a survey social posts including eye-catching images receive 94% more engagement.
This is very logical , we live in an era of over information , we are bombarded everyday with written content , we need a brake and when we get socialised online in mediums like Facebook , we want our eyes entertained.That is why we skip the long content messages and we stop in the images that are attractive.
Additionally images are being consumed easier by human brains and therefore there is no time to read everything that is posted.
The 3 P's of Facebook success
Personal – Purpose – Promotion
When it comes to business we should consider posting from time to time some personal images in our social accounts.Photos of the team members in an event , in facilities .. something to make our audience understand better who we are and so that they get connected with us in a friendly way.
Our content will not attract audiences if we don't have a purpose , one that showcases our business and our brand as an authority.
The promotion is the highest target within our shared content but it has to be limited and not every post we make on our Facebook fan page , and other social media channels , should be promotional.Additionally the promotional posts should provide value.
Brands that can intrigue their fans to respond and participate in their posts , polls , quizzes , images , videos or infographics are far more likely the ones that will attract new followers and expand their social status.
Interesting Statistical Data
95% of B2B byers prefer short content when making a decision.
The amount of videos posted on Facebook increased by 75% in 2014.
A survey of 30,000 Facebook fan pages shows that the posts with images received the 87% of all interactions.
The trends are showing increased demand on Videos inside Facebook , the old method of leaving a link to YouTube is almost obsolete.
Live streaming videos are becoming popular and they believe that is the future of social media.It's really obvious that people are looking for entertainment.
Neil Patel , a famous blogger , experienced higher levels of audience interaction on his Facebook page when he empowered Visual Content Marketing strategies.
How to Improve Your Visual Marketing
Look at companies in your niche that create relevant and engaging content for inspiration.
A lot of marketers use "Quotes" in a creative way through images.People are always hungry for motivational content and they respond to beautiful artwork.
The Facebook search strings can provide very important data about your audience.You can search for people that liked your page , what other pages they liked or you can define by demographics.
Intelligence Software Tool
This is a free tool to search inside Facebook for people using certain criteria.You add an extension to your Chrome browser and you can perform a search in any page that you visit.It will open a new tab and will display the corresponding results.
This is a very cool feature that as described by his developer it can be proved an essential tool for recruiting purposes.But in our case it can be used to track competing fan pages and to spot their social activities.
For example … I searched for people that "Liked" the term .."make money online".. and the tool gave me awesome results … How can I tell?…Through the results I spotted many bloggers that I know.
You can define your search by name , like , current job and other criteria.Very useful.
Moreover under everyone's name along with your search term results some other interesting data appear , showing the habits of these members and their interests.
Likealyzer
Another brilliant application can be found in the Likealyzer website.You insert a Facebook page URL and the tool analyses and gives you data concerning the performance of this Facebook page.
The most important feature is that it gives you recommendations on what to improve according to their algorithm.
As I don't have a Facebook fan page yet , I checked for a well known entrepreneur.Even on his page , which is a page Liked by thousands of people , still the tool suggests
Ask more questions to your fans
Like other pages and interact with them
Improve your timing … and more.
Further the tool provides information about the certain page , its performance and other very interesting statistical tables and it compares the page to other similar pages.
It additionally lists pages in your niche and can sort them by "Like Rank"
You can get a ton of ideas to implement on your own Facebook page
As you can clearly see Social Media is not only about our brand and our website and offers.Is about the interaction with other business owners , competitors and fans.It is not only self promotion.The entrepreneurs that only promote themselves soon will disappear , people are searching for value and entertainment.
The Traits of Highly Shareable Content
Unique
On Brand
Correctly Sized (especially for Facebook) … Canva can help you with the dimensions
Includes a Call to Action
Motivating and Inspiring – Relevant to Audience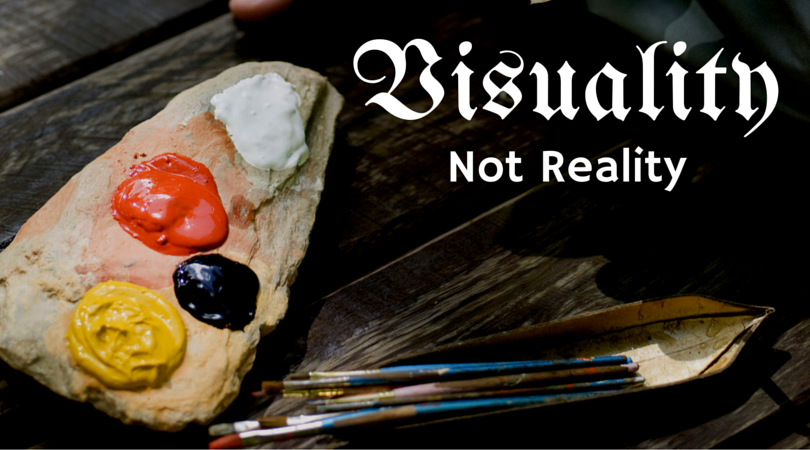 Final Take
These are the latest trends on Facebook and the Social Media generally.There are more useful material in that webinar but I will cover that in a future post.
Times have changed and Marketing always evolves , as everything does.We , as bloggers , should stay updated and follow the latest Visual Content Marketing principles.We don't want to be left behind.
I am thinking of creating my first Facebook page , what you think?..Any ideas on the topic that I choose?…I know I ask a lot but I thought I will take my chances.
As always , I am waiting for your comments and thoughts.Do you think that these tips and tools will help you mature your point of view as concerns Facebook and the social media?…Till next time , your online partner.
Related Resources

PostPlanner Review