Qualified leads are essential for businesses, regardless of the size and what industry they belong to. The more leads you have, the more opportunity you will get to increase your sales and boost your conversion rates. You can say that today's leads are your tomorrow's customers.
That being said, many businesses are still struggling to convince people to submit their data, such as names and email addresses — converting them into leads. But, you don't have to be one of them. A solid video marketing strategy can help you with that.
Online videos are everywhere. From social media platforms to websites of brands you're interested in,  there's not a day when you don't see people watching videos. With the proliferation of smartphones and tablets, it has become even easier to watch video content anywhere at any time you want.
Not only do videos capture audiences' attention fast, but they also help you collect more leads effortlessly– making the medium an ideal lead generation tool.
Below are some of the best ways you can implement to generate more leads using video marketing.
5 Ways To Generate Leads Through Video Marketing
#1 Create Gated Video Content
When you gate your video content (whether it's an explainer video, training video, research-based video, etc.), potential leads must provide their contact information to be able to see the entire content. 
The prompts can be anything from filling out forms, answering questions, and completing surveys before proceeding with the content they want to watch.
This method is probably the handiest way to use video marketing as a powerful lead generation tool. one thing you should bear in mind here is that you need to make sure that the video content you gate offers value for the viewers.
After all, they only submit their personal contact information to get a fair, beneficial trade at the end.
#2 Include Videos in Your Landing Pages
Landing pages are the crucial parts of your website where visitors are only a few clicks away from becoming leads. In this case, you can add videos to generate more trust by addressing any concerns that the visitor has before they decide to convert into leads. 
Include videos on your site to help you achieve this goal and make it easier for prospective leads to find out more about your brand.
Keep the form simple to make sure that you don't overwhelm your prospects with too many unnecessary fields. It's always better to ask for the contact information you really need and help your business gain more insights.
#3 Add Obvious Call-to-Actions (CTAs)
Call-to-action (CTA) in videos acts as a clear guide. It helps the viewer understand the next step they need to take and guides them towards the goal. It will also help your viewers know what to expect next, thus removing any confusion they might have about where or how long they need to wait for a response or more information.
So, it's crucial to make sure that every lead gen videos you create have a clear, noticeable call-to-action.
You can put the CTA at the end of your video or at an obvious point.
#4 Focus More on the Quality of the Content
A call-to-action is very important for any lead gen video, but it's not enough on its own to generate qualified leads. You need to give people something your prospects want in return after filling out form fields and clicking submit buttons. 
This means you need to focus on value when creating video content.
When a prospect finds your video content valuable and gives them what they want or need, they will not only be more likely to fill out form fields and complete them but also tend to come back to see more content.
#5 Share Videos on Social Media
To collect more leads, you need to go beyond your website and landing pages.  It's always better to also share your video content on social media sites such as Facebook and LinkedIn, so you can reach even more prospects and convince them to become leads.
You might also need to consider uploading the video on YouTube as it's a great platform for hosting online videos due to its high traffic numbers. It ranks second only behind Google when ranked by monthly visitors. This most popular video-sharing platform also allows you to add an end card at the end of the video, so the viewer can understand its purpose.
Marketing & Business Catalogs
Multimedia resources

 

(AZ directory – images, graphics & design, audio & music, video, animation, themes, plugins, code, apps, tools, education, jobs, buy & sell, communities, freebies)
Free stock photo websites

 

(AZ directory, overviews, reviews)
Video marketing software

 

(AZ directory and overviews)
We Teach
Marketing &
 Business
Live on Zoom
Your host: Tasos Perte Tzortzis
Schedule an interview so we can evaluate where you are right now, your needs and goals, and we'll give you a detailed analysis of how the workshops work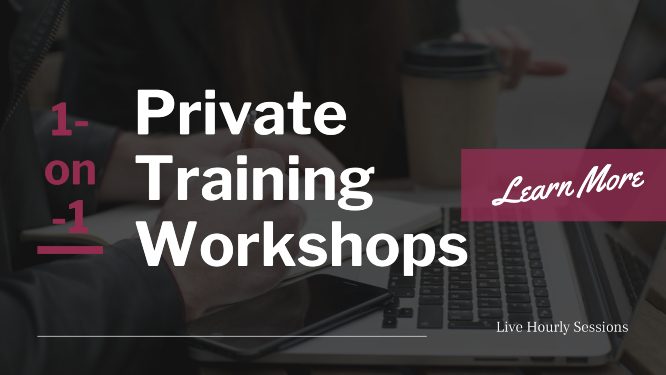 We all know that a lot of people would rather watch videos than reading text.  With video marketing, you can deliver your message and generate qualified leads in an immersive way for greater engagement.
Not to mention that videos are also affordable and quick to create. It doesn't matter if it is a corporate or personal project — the advent of smartphone technology has made shooting videos easier and cheaper to produce. 
With those five ways of using online videos as a powerful lead generation tool, you now understand how to collect those potential email addresses and keep the sales funnel full effortlessly.
Andre Oentoro
Explainer Video Company Founder
Andre Oentoro is the founder of Breadnbeyond, an award-winning explainer video company. He helps businesses increase conversion rates, close more sales, and get positive ROI from explainer videos (in that order).