Just like in any business, in any profession, education never stops. Especially, in the world of marketing, new ideas come to life, as the behavior of customers always changes. Marketers that want to stand out from the competition should read new books often to enhance their knowledge.
Now copywriting is an essential part of the marketing mix and is being used to entice people and get them to take action. With copywriting, you get people's attention by speaking a language they can easily relate to and present your products in a way that eliminates objections and confusion.
Today, I'm sharing with you a list of the copywriting and related books I enjoyed the most.
Every author has something to say, a unique perspective, another point of view, and you can benefit 'Big Time' from it.
Let's dive in!
Copywriting Books You Should Read Right Now
Donald Miller – Building a StoryBrand (2017)
HarperCollins Leadership
Donald "Don" Miller is an American author, public speaker, and business owner. He is the CEO of StoryBrand, a company that helps businesses clarify their messages
Clarify your message so customers will listen
Use the 7 elements of great storytelling to grow your business
Every day, most business leaders make a mistake that costs them thousands if not millions of dollars, they don't explain clearly what it is their company does
The author describes it as the book that makes marketing easy. Well, not exactly easy, but it makes marketing fun, enjoyable, and attractive. 
You, as a marketer have to take your potential customers on a journey. You have to tell a story. But not just any story. Donald, a best selling American author and public speaker out of Nashville, Tennessee is teaching a powerful 7-part framework to help companies realize that the real hero in every marketing story is the customer, not the company.
Companies that are being placed as heroes will face tremendous challenges and eventually will fail. On the other hand, companies that are being presented as guides to help the heroes (customers) succeed will reap the rewards. Customers always respond to marketing stories that are customer-centric.
The book aims to help businesses and organizations clarify their marketing message so customers engage. A paradigm-shifting approach to connecting with customers can give you the ultimate competitive advantage by revealing the secret to helping customers understand the benefits of using your products, ideas, or services.
If you read the book carefully, and you apply all the steps outlined, you will create a marketing message that is clear, one that intrigues people to know more about your brand.
I have already applied many of the SB7 principles into my marketing material and I am constantly monitoring the response. I designed a new homepage and built many landing pages based on the storytelling framework presented in this book. So far, the results are impressive. The CTA (call-to-action) buttons I created get clicked.
Amazon: 257 reviews, 4.8/5*
GoodReads: 134 reviews, 940 ratings, 4.41/5*
DigitalBear: Tim Millard, 5/5*
PodBay.fm: 440 ratings, 4.8/5*
Audible: 2,480 ratings, 4.8/5*
Barnes & Noble: 2 reviews, 5/5*
Kobo: 1 review, 5/5*
WebMarketSupport: Tasos Perte 4.5/5*
200+
Business & Marketing Tools Collection
Work management, tracking, organizing, payments, accounting, Google, keyword, market, and competition research, SEO, analytics, and related, marketing & advertising, web development, website monitoring, domains & website hosting, coding, and related, design & multimedia, marketplaces, entrepreneurial communities, hiring & outsourcing.

Ray Edwards – How to Write Copy that Sells (2016)
Morgan James Publishing
Ray Edwards is a communications strategist and copywriter for many industry leaders. His clients include New York Times best-selling authors Tony Robbins, Jack Canfield and Mark Victor Hansen, Jeff Walker and many more.
When it comes to marketing, there's one important element many business owners are missing. This single element is the key to more sales, more profits, and more of the success all entrepreneurs pursue.
This is the one marketing tool that has created more multi-million dollar empires from scratch than any other.
This alchemical business ingredient: copywriting
Ray Edwards, is my copywriting mentor and has played a pretty significant role in my marketing career. Among his passions is helping people become successful copywriters through the Copywriting Academy, a masterclass training like no other.
The book begins by identifying what is copywriting outlining a brief story in New York, back in 1904 and Ray underlines how to sell without being salesy.
Then Ray is analyzing the 15 building blocks of a sales letter (pre-head, headline, deck copy, lead, body, subheads, rapport, bullet points, credibility, testimonials, value justification, risk reversal, bonuses, call to action or explicit offer, P.S.). This part of the book looks like more with marketing training. It's full of practical advice you can put to work right away in order to improve your results.
The next part is analyzing headlines and helps you write headlines that 'grab readers by the eyeballs' by extending to the 5 essential qualities of a compelling headline (grabs attention, screens and qualifies readers, draws readers into the body copy, communicates the 'big idea', establishes credibility). Then Ray is sharing headline templates to help you make more sales.
The next part is dealing with bullet points and how to write them in order to virtually force prospects to buy. He analyzes 21 types of bullet points with practical examples all along.
In other parts of the book, Ray helps people write emails, showing how to create irresistible offers, how to write guarantees that dissolve fear, how to write copy that closes the deal, revealing the secrets of product launch copy, how to write blockbuster copy by watching movies, and there's a copywriting challenge to put theory into practice.
If you want to master your 'Sales Letter' skills, then this book is exactly what you need. With the help of this book and other Ray's educational material, I was able to improve drastically the performance of numerous landing pages and campaigns.
GoodReads: 178 ratings, 15 reviews, 4.25/5*
Amazon: 96 reviews, 4.6/5*
Kobo: 3 reviews, 3.3/5*
Indigo: 4/5*
WebMarketSupport: Tasos Perte 4/5*
Ben Settle – Super-Villains Of Persuasion #2 (2018)
MakeRight Publishing, Inc.
Ben Settle is an internet marketer, entrepreneur, email specialist, and author who writes about business, marketing, and selling – as well as the occasional twisted monster story.
It's about helping you achieve anything you want.
You will have a special attribute not one in a thousand men possesses. It will give you a charisma you can use to go forth and conquer your enemies and achieve your Mission. It can help you charge more for what you sell, give you more prestige, status, and respect.
You'll be able to attract people to you, seeking out your help, making them more open to your influence, it will make you a super villain of persuasion, too.
The author shares quotes from books, movies, and other sources.
He explores and analyses villains like Doctor Doom, and why he is superior to four other major fantastic four villains. Lux Luthor, prince Loki, Mr. Sinister from X-Men, Alladin's arch-enemy Jaffar, and dozens more.
He shares insights from great marketers like Dan Kennedy, Gary Halbert, and a few others.
He refers to history's great achievers like Johnny Carson, Steve McQueen, John Singleton – Hollywood director.
He highlights parts of novels like Congo of Michael Crichton.
He talks about best-selling authors like Rober Kiyosaki in Rich Dad, Poor Dad, FJ Shark author of How To Be The Jerk Women Love.
He also mentions Dr. Larry Nassar, a depraved rapist who specialized in helping athletes for the USA gymnastics team, and molested dozens of those patients at his office and gym.
A very powerful book that's absolutely necessary for business owners, marketers, copywriters, salespeople, people with no confidence, people with a vision, people with dreams.
If you have big goals, I mean really big, this book will help you realize that actually your big goals are very limited. 
GoodReads: 58 ratings, 4.34/5*
Amazon: 24 reviews, 4.6/5*
Kobo: 3 reviews, 3.3/5*
WebMarketSupport: Tasos Perte 4.5/5*
We Teach
Marketing &
 Business
Live on Zoom
Your host: Tasos Perte Tzortzis
Schedule an interview so we can evaluate where you are right now, your needs and goals, and we'll give you a detailed analysis of how the workshops work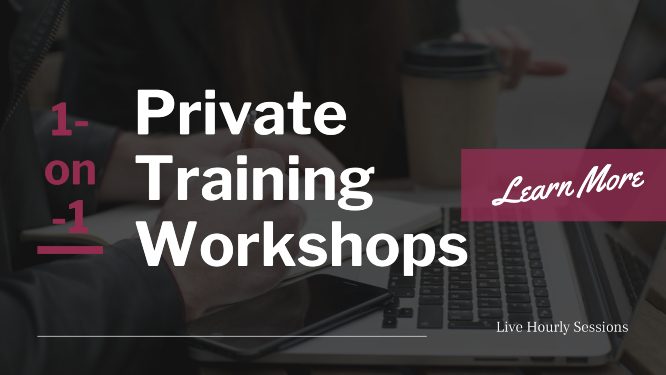 This is just the beginning of an extended catalog. I will keep the thread updated frequently.
In the meantime, check out the other related resources we have in store for you.
That's it, another article has finished, here on Web Market Support. I'm waiting for your comments and thoughts. Which copywriting or marketing book is your favorite? Which one should I add? Till next time.

Tasos Perte Tzortzis
Business Organisation & Administration, Marketing Consultant, Creator of the "7 Ideals" Methodology
Although doing traditional business offline since 1992, I fell in love with online marketing in late 2014 and have helped hundreds of brands sell more of their products and services. Founder of WebMarketSupport, Muvimag, Summer Dream.
Reading, arts, science, chess, coffee, tea, swimming, Audi, and family comes first.