Awesome news today!
Dan Meadors and Dylan Frost, two very successful Amazon sellers, are hosting a live virtual workshop. 
It's about helping you sell products on Amazon in just 3 days. 
They'll be revealing a method that is not widely accepted and it's the key to their massive success.
The Wholesale Formula Live Workshop
Dan and Dylan's Background
In 2011, Dan was selling products on Amazon as a hobby, a part-time project to complement his day job. He started out very small, with just $600. He was buying products at the local market on clearance and selling them for a small profit.
After a while, he saw a huge potential in this model.
When Dylan joined his team, they decided to found a new more sustainable business model, called "Reverse Sourcing Wholesale".
They managed to grow this business into over $30M just by selling on Amazon.
The purpose of this workshop
They are now passionate about teaching others the same business model.
It's a training program that started out in 2015. Since then, more than 5,000 students enrolled in it from all walks of life.
Now, this method is not one they invented and is being used by major corporations, including Amazon itself, but it's a method no one is talking about so it's a great chance for you to stand out from the crowd in the highly competitive eCommerce space.
I got access to the last year's workshop recordings and I saw the massive value in their training. Soon, I'll be publishing a full review of their training.
It's a business model I will definitely explore as I am always looking for new strategies like this one.
Come join me today in this live workshop.
It's free to attend so you can decide if this methodology is right for you.
That's it, another article has finished, here on Web Market Support. I am waiting for your comments and thoughts. Till next time.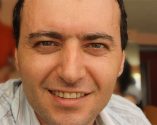 Tasos Perte Tzortzis
Marketing Specialist, Entrepreneur
Although doing traditional business offline since 1992, Tasos fell in love with online marketing in late 2014 and has helped hundreds of brands sell more of their products and services on the web.
He enjoys reading, music & arts, mathematics, chess, coffee, swimming, Audi, and playing with his kids.
Some of the links on this page are affiliate links. For more information, I refer you to the disclaimer page.