Update: May 03
The 3-part workshop series and the workshop masterclass have ended but Stu is organising a few more live events today and tomorrow.
Plus, he opened the doors to "The Membership Experience", the #1 training program in the world that teaches you the ins and outs of the membership business model.
The doors are open only for a while and then, on Friday, Stu is restricting access to the program for 1 whole year.
It's a comprehensive and detailed program including video lessons, worksheets and workbooks, infographics, scripts, and other downloadable material (audio, pdfs, and more), action items and tasks, support, bonus training, and other goodies covering everything you need to become an effective membership site owner and grow your business exponentially using a wide range of marketing and business strategies, tactics, and methods.
Also, The Membership Experience (ex-Tribe), is a community of like-minded membership site owners and students and it's a very interactive place with thousands of comments on every lesson.
I've been through this exceptional training in 2021 and it has been updated twice ever since.
I published a fully detailed review of "The Membership Experience" at that time and here's what I'm covering. Basically, I'm answering all the questions that might have.
Closing for 1 whole year!
Exciting news today and a unique opportunity for creators and business owners that want to harness the phenomenal power of "Recurring Revenue".
Amidst unstable economic times where uncertainty is the main currency, savvy entrepreneurs turn to subscription-based business models.
I'm talking about memberships.
According to Zuora, retaining and growing active subscribers is core to succeeding in any economic climate, and, in the case of a downturn, will add a layer of urgency to mitigating and reducing churn.
It's a business model that is growing at high rates right now as we speak, despite the economic decline since the covid-19 pandemic.
Why? Because of the tremendous benefits that a membership model provides both for businesses and customers.
And now, let me introduce you to the one and only Stu McLaren, the top industry expert on everything that has to do with membership sites who helped thousands of business owners including other leaders and big names launch and scale successful memberships in any market you can think of.
Stu is organising a live workshop series to help you discover the proven strategy to launch (or grow) a successful online membership business. One that lands stable, predictable recurring revenue in your bank account every single month.

This live training only happens once a year and I'm attending it since 2021. 
The best part? It's free to attend. How amazing is that!
But, you should take it very seriously if you want to build or grow a membership business.
So, let me share the details!
Stu McLaren – The Membership Workshop Series
Livestream starts Apr 20 at 3 pm ET
Philosophy:
Minimize stress: stress is killing us. The purpose of a membership site is to generate recurring revenue to eliminate stress from your life
Maximize profitability: Acquiring new customers and retaining them for a long time or a lifetime.
Be ultra-efficient: Eliminate unnecessary work. Double down on the 20% that is going to produce 80% of the results.
For the past 13 years, he's been working intimately with tens of thousands of authors, speakers, coaches, consultants, and business owners to transform what they know, love, and do into recurring revenue.
In 2008, he co-founded the world's most popular membership platform for WordPress – WishList Member. When he sold his interests in October 2014, they were powering over 58,000+ online communities and membership sites.
He's also coaching and consulting with high-level experts and influencers who want to grow – without the stress or tension of neglecting the things that matter most. He hosts his very own IMPACT  Mastermind with high 7-figure membership site owners.
He's also the host of the "Marketing your business" podcast.
And, he co-founded Searchie, a platform dedicated to membership site owners. A platform to create, manage and sell your content all in one place. A course and membership platform designed by content creators for content creators.
I help experts, authors, speakers, coaches, consultants and all types of business owners transform their knowledge, expertise, and influence into recurring revenue by launching, growing, and scaling membership businesses.
I've gained a unique behind-the-scenes perspective of what works in membership and subscription. And this isn't just some markets – I've literally been helping people in virtually every market you can think of – from photography and calligraphy to dog training, fitness, music, health, meal plans, teacher plans, non-profit, personal development, business development and so many more!
And through it all, I've discovered the subtle nuances that make a BIG difference in the success of the sites that thrive year over year versus those that struggle and stall.
The Membership Workshop Overview
In this epic livestream, Stu and his team will reveal the secrets of how to launch (or grow) a low-stress, high-profit membership that financial-proofs your business from the ups and downs of chasing one-off-sales, and instead, brings in reliable, recurring revenue you can count on month after month.
As I mentioned in the introduction, I've attended this workshop 2 times already and I know what exactly to expect from Stu and the other membership sites experts.
Stu is a fun and energetic guy, and he's sharing invaluable, proven, reliable, real-world, and actionable strategies and tactics.
No fluff, just straight-to-the-point business-oriented high-quality content so you can learn as much as possible.
That's a guarantee!
Dates and Time:
April 20, 24 & 27. 
LIVE each day at 3 pm ET. Replays available.
Stu is sharing:
A powerful process that will quickly help you determine if the membership idea you're considering will fly or flop

The simple, but most important piece of every successful membership… when you have this, everything else will fall into place

The 4 surprising reasons why people buy, and what hooks them to join and keep paying month after month (and it's not what you think)

Why the tech shouldn't be the thing that holds you back… in fact, Stu will share with you super low-tech options and simple tools that are changing the game
Who Is This Workshop For:
Practitioners
Authors
Speakers
Coaches & Consultants
Artists
Developers
Designers
Multimedia Producers
Professional Service Providers
Small business owners
Brick & Mortar Businesses
eCommerce Stores
Influencers
Anyone with a following
Marketing & Sales Professionals
Bloggers
Aspiring Entrepreneurs
Anyone with a message, a passion, or a hobby
Membership programs literally work for ANY kind of business. 
I recommend that you download and study the free guide that Stu released entitled "Launch a Successful and Profitable Membership Site".
You'll learn the exact steps it takes to build a successful membership business around what you already know, love, and do!
You'll discover how to:
Find the perfect market for your membership
Establish yourself as the go-to expert
Attract an awesome group of like-minded followers
Step off the content creation treadmill
Choose the best pricing model so you can make money
Stu is also sharing the "Membership Blueprint" during the workshop:
A step-by-step guide that outlines everything you need to transform your business and your life from being stressed and wondering where the next payday is coming to — far more profitable, way more stable, and a lot more fun (and it works even if you have a brick-and-mortar store).
Plus, you get access to:
A Facebook group where Stu will be answering questions during the live events
A Telegram channel dedicated to providing bite-sized membership tips and exclusive extras during the workshop
The Benefits of a Membership Business Model
The subscription economy has rapidly taken off over the past decade, growing over 435% in the past 9 years.
It's a business model that benefits tremendously both brands and customers.
The benefits of this model are literally countless, so I will highlight only the most important.
The subscription economy grew over 435% in the past 9 years
When customers pay month after month or year after year to enjoy their favourite products and services, this ensures a steady and balanced stream of income for membership owners.
You don't have to chase new customers day after day to keep money flowing in your business and we all that the #1 factor leading to business failure is lack of cash flow.
Instead, you focus on delivering more for your loyal fans and improving the customer experience to new levels with exclusive services.
This, in turn, will create space for innovation and planning for the future without worrying about money and investing.
Plus, subscription-based businesses attract talented stakeholders and more investors in case you want to sell your business in the future.
With membership sites, you as a business owner get to connect with your members on a deeper emotional level due to the nature of your exclusive and ongoing service.
If a one-time customer is valuable to a business, imagine how much more valuable is a repeat customer.
Membership sites tend to retain customers way more than traditional models and the customer's lifetime value is increased.
Members of those sites communicate with each other very often and this sense of community has a huge impact on the business and the marketplace as well.
If you manage to build a successful membership program and a community around it, then you have the luxury to reduce your marketing spend and focus on cultivating relationships with your loyal members and developing new products and services.
Plus, you can allocate your marketing budget to other areas or departments of your business.
This business model is the paradise of marketers where they can collect invaluable data about their customers' preferences and behaviour.
You get to collect and analyse 1st party and many times zero-party data, the most valuable data coming directly from the source.
Plus, you get to avoid 2nd and 3rd-party data which is in most cases inaccurate and expensive.
With this rich data in hand, you can improve your current product line drastically and develop new products and services that are set up for success.
Enriched Marketing Opportunities
The vast majority of membership site owners use email newsletters and campaigns to get in touch with their customer base to further foster their relationships, add more value, stay in the know, engage, and discuss problems and issues that members might have with their subscriptions.
As your membership program grows and you get to collect data from your current members and as you interact with your community constantly, and as new ideas come to life, you can deploy more targeted marketing strategies and consider adding upsell offers and even cross-sell additional products and services thus increasing your revenue.
Do not do that at the expense of customer experience though, you need to proceed carefully and strategically each and every time you have an idea.
One of the most scalable business models due to all the factors and facts I mentioned above.
Once a membership site reaches a certain number of active members depending on the industry, you can deploy growth strategies to scale and magnify your reach.
Plus, you can experiment with different pricing strategies by adding new levels of subscriptions without adding new products or services.
Just by installing a membership program, you create a unique competitive advantage.
A subscription is always a strong and unique selling advantage and can help you differentiate effectively from the competition.
Your members get to enjoy exclusive services and products not available for outsiders and not available in other companies as well.
Most membership site owners provide their members with exclusive information, training, support, material, and various resources.
Low Bar for Entry, Cost Savings
Customers that purchase a membership gain immediate access to the program without having to pay the total program cost at once.
If your program offers access to multiple products or services, compare the total cost of those products to the cost of your membership to demonstrate the potential cost savings for your customers.
For them, it's less money and less commitment.
With appealing and carefully structured pricing plans, special offers, trial periods, or even discounted rates for long-time members, you can attract way more customers with less work upfront and so you can save money for other activities in your business.
You can grant your customers access to a wide range of products and services, thus creating a one-stop shop to cover all their needs in one place.
Most people enjoy this kind of service as they save time, the most valuable currency in this world.
Plus, payments are simplified and in many cases automatic renewals take place.
On top of that, membership program customers get benefited from a more customized experience tailored to their specific needs, and that is absolutely priceless.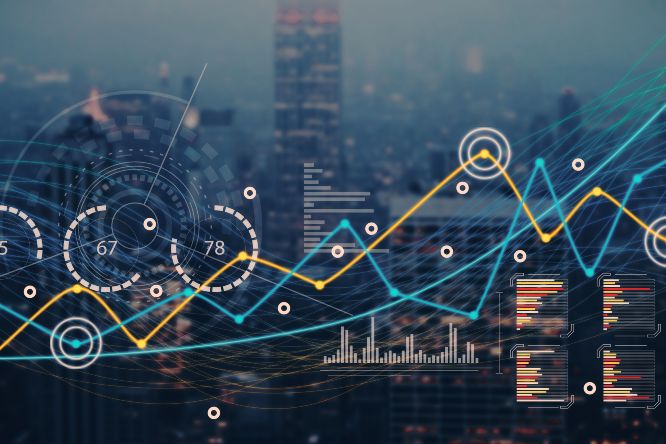 #1 According to McKinsey, the subscription e-commerce market has grown by more than 100% each year over the past five years.
The subscription eCommerce market has grown by more than 100% each year over the past five years
#2 In 2020, the subscription-based business model generated $2.6 billion in revenue, with an average customer retention rate of 80% according to Zuora.
In 2020, the subscription-based business model generated $2.6 Billion in revenue
In 2020, the subscription-based business model had an average customer retention rate of 80%
#3 15% of online shoppers have signed up for one or more subscription services to receive products on a recurring basis according to Weglot.
15% of online shoppers have signed up for one or more subscription services to receive products on a recurring basis
#4 According to McKinsey, top-performing loyalty programs can boost revenue from customers who redeem points by 15 to 25 percent annually, by increasing either their purchase frequency or basket size, or both.
Top-performing loyalty programs can boost revenue by 15 to 25% annually
#5 By 2025 the subscription economy will reach a market size of $1.5 trillion according to SubscriptionFlow.
By 2025 the subscription economy will reach a market size of $1.5 trillion
Industries, Niches & Examples
Membership programs work in any industry out there, even in the most obscure and tiny niche markets.
Examples of top industries it works for:
Coaching (insider clubs, extra training, packages, and more)
Lifestyle (early access to new products, exclusive discounts, customization options, VIP customer service, member-only events, free samples and gifts, and more)
Personal development (access to exclusive content, 1-on-1 coaching, community support, discounts on events and products, personalised recommendations, accountability tools, and so much more)
Health & Wellness (

classes, personal training sessions, nutrition plans)

Business/entrepreneurship (exclusive content, business coaching, networking opportunities, discounts on products and services, professional development opportunities, partnership opportunities, and more)
eLearning, Online Education (

courses, workshops, and other educational resources)

Subscription boxes (beauty, fashion, and food industries)

Media and entertainment (exclusive content, early releases, and other perks)

Professional Services (resources, tools, and networking opportunities for professionals in specific fields)

Non-profit and Advocacy Groups (resources, events, and networking opportunities for individuals interested in a particular cause or issue)
Examples of niche industries it works for:
Video games
Jewelry
Board games
Pharmaceuticals
Household supplies
and on and on and on
It works in any industry, niche, sub-niche, or micro-niche. 
Examples of Membership Site Owners
Not only big brands and giant organisations profit from the subscription-based business model.
Small business owners are thriving big time too. This model is for everyone with a passion.
Kasey Hope – P'zazz Art Studio,

 

a brick-and-mortar art studio: The Alabama Retail Association was formed in 1943 for retailers by retailers who saw a need for representation when public policy was made. Today, Alabama Retail represents 4,300 members with some 6,000 locations statewide, ranging from small, family owned retail stores to large national chains. The primary objective of the Alabama Retail Association is to lobby the Alabama Legislature and the U.S. Congress on behalf of retailers. Alabama Retail works at the local, state and national levels of government to educate lawmakers on the needs of retailers and cultivate a strong business climate. The association continually monitors legislative activity and represents retailers on such issues as workers' compensation regulation, worthless check fees, tax reform and business license reform.
Sarah Williams – Framed! subscription box business. A t-shirt club – monthly subscription with unique, super soft tees. The Monogram Box – a monthly subscription box. Tee's 4 Teachers – a monthly tee subscription designed with educators in mind
Gwynn Jones – Getting creative with Gwynn,

 

laser cut art membership. Creative ways to market your handmade home decor business. Open for new members January 24. Our Laser SVG Club members get new files each month PLUS marketing photos, exclusive discounts and some fun bonuses along the way!
Trupti Karjini – Thrive with Trupti,

 

watercolour membership for budding artists.

I teach you practical manifestation techniques so that you can actually 

*embody and apply* manifestation principles to BE-come a Master Manifestor.
Karen Cinnamon – Brides Club with Smashing the Glass,

 

a membership for Jewish brides-to-be. The world's leading Jewish Wedding Expert. The community that minimizes stress & overwhelm and maximizes your wedding budget. Community, instant answers to questions, checklists, exclusive discounts, freebies, advice and support 24/7, and so much more. 
Aarin Chung – Community Influencer Academy Plus,

 

membership for real estate agents. All marketing for all agents. Learn how to generate leads online, nurture relationships at scale, and take over any local market. Our members are recognized as anchors in their communities and they serve their communities at the highest level. This is how they meet so many new people every day, generate hundreds of warm leads every month, and close so many transactions every year, year after year.
Heidi Easley – Paint Party Headquarters. Stressed out trying to come up with new paintings while figuring out how to host a paint party? Discover Heidi's secrets to growing a Paint Party Business Online and In-Person!
Akilah Thompkins-Robinson – Girl Get Visible,

 

serves coaches and course creators who want to utilize and leverage SEO and visibility to grow their business. Girl Get Visible is for women, entrepreneurs, and businesses that are tired of swimming in the sea of sameness. At this moment, they are ready for their business to stand out, and get the attention of more clients and customers. Get visible, get found, get clients
Scott Paley – Nonprofit Leadership Lab, membership for non-profit leaders. Small Nonprofits. Big Impact. When you became a nonprofit leader, you also became a superhero. Whether you're a staff or board leader, the Nonprofit Leadership Lab and Joan Garry are here to help you and your small organization THRIVE!
Workshop #1 – The Membership Movement (Apr 20)
There are three characteristics of a great membership market. And in the first part of the workshop, Stu will unpack these and help you determine if your market is well-suited for a membership.
And not only that, you'll get a powerful tool that will quickly help you determine if your membership idea will fly or flop!
All the big businesses are switching to membership models, businesses like Adobe, Apple, Netflix, Spotify, Hulu, Chewy, and so many more.
But this model is lucrative for small businesses too. Stu is an expert in helping small business owners build thriving membership programs.
And in this session, he is sharing:
The three home-run indicators to tell if a market is a good fit for a membership

The top membership models you can use to find the best fit for your business
And more importantly, he will reveal the #1 reason why people are buying memberships.
Workshop #2 – The Success Path (Apr 24)
In the second part of the workshop, you'll learn the most important element of any membership site, the Success Path™.
This is the foundation of your membership.
You'll also learn the four real reasons why people buy and what hooks them to join and keep paying month after month.
Membership and subscription site sales are soaring, even though many other businesses have faced big slow-downs or the rollercoaster of an unstable market over the past year.
Whether you're a coach, consultant, course creator, or teacher of any kind, starting a membership business can help you adapt, even in an uncertain economy.
Specifically, a membership program can help you serve more people in less time when it's set up correctly… and you'll actually serve them better.
Here's a deeper look at what Stu will cover: 
A bulletproof strategy to help your members understand where they are now in their journey and how to get results faster

The shocking (and for many people, almost unbelievable) reason people sign up for a membership or subscription

The surprising reasons why people buy, and what you must do to keep them happily paying month after month

A secret framework thriving membership businesses use to generate millions of dollars, even when the market is down

How to make your hobby or business a lot more fun, profitable, and influential than you ever dreamed possible
Workshop #3 – The Membership Blueprint (Apr 27)
In the third and final part of the workshop, you'll get Stu's proven step-by-step Membership Blueprint for starting (or growing) a low-stress, highly profitable membership site.
It's a system that specifically highlights what you need to attract the right members and keep them for the long haul.
Plus, you'll discover a few of the most important (but often overlooked) steps that can make or break any membership business.
During this exclusive training, he's going to cover:
How to build a solid foundation for your membership, identify who you will serve, and the type of membership that fits you best 

The secret to creating magnetic content for your membership, plus how to deliver it and create a year's worth of your best work in less than a week (WOW! Can you even imagine having a year's worth of content in the vault ready to go?)

H

ow to connect your marketing with what you offer in your membership and what you can do to attract loyal paying members
A

 rock-solid (but also counter-intuitive) marketing strategy proven to convert more of your ideal members. With this system, you can finally eliminate heavy promoting, pushy messaging, and all the yucky marketing stuff you know you hate
Plus
Stu will show you how to scale your membership site without a bunch of heavy lifting.
Membership Business Views & Philosophies
Define your company's core values and make strategic decisions based on them.
Play the long game, be patient, and don't get over-excited about early good results.
Become known for something specific
Solve specific problems to help people improve their lives and situation
Celebrate the progress that people make with your membership program and offerings
Over-deliver by under-delivering, people do not really need a bunch of extra and unnecessary stuff
Grow your business by leaning into your uniqueness and the things that make you different
Being a membership program owner means you are an entrepreneur so you get to enjoy the perks associated with this model.
Being an entrepreneur is hard cause you can't shut off. Get unstuck and gain clarity
Recurring revenue is vital for every business. Imagine what happened when Covid hit and traditional brick-and-mortar businesses solely dependent on foot traffic saw their revenue flat out overnight.
Too scared to sell your product, service, or membership program? Selling is not about you or your products. It's all about the customers and their needs.
It's not about the money, it's about what the money makes possible
Fuel your business with the "Circle of Awesomeness". It's not about the sales that you make. It's all about the results people get from your program
The more you get results for your members, the more they will want to invest and keep their membership status
and so much more that Stu will reveal during the workshop events.
Extra Bonus Workshop #4 – Building a Strong Brand Culture & a Flexible Strategy for Membership Sites (April 28)
Although Stu is a membership site expert, I want to add my personal touch.
I've attended this workshop series 2 times and Stu is covering so much about membership sites but he can't cover everything in such a short period of time – 3 workshop sessions.
I want to dive deeper into this business model to show you a way to differentiate yourself and your programs from the competition thus increasing your chances of getting recognised as an expert in your respective field.
And that can happen if you understand how to build a strong brand culture – an essential element for any business model but particularly important for membership sites that rely heavily on building a loyal and interactive community of exciting customers.
Plus, in today's extremely competitive and ever-changing marketplace where the needs of consumers evolve at a fast pace, you will need a flexible, solid, and winning strategy and action plan to succeed.
Period!
And here's exactly how I will help you:
I'm hosting a workshop where we'll go through the first 2 phases of my methodology – the "7 Ideals", a systematic and structured approach to developing and implementing proprietary and custom-made strategies, processes, and campaigns for small businesses and startups that drive innovation, quality, results, impact, and growth.
In a nutshell, it's a methodology that helps you design, manage, and grow businesses.
We'll go through the 1st phase – 7ID ZONE to:
understand the market inside out
improve your business model and set high-quality standards
validate business ideas
eliminate risks
specify an ideal zone for market penetration
gain entrepreneurial, marketing, and sales skills and unparallel momentum
And we'll go through the 2nd phase – BIG IDEAS to:
build a strong and unique brand culture, philosophy, and value proposition
develop a solid, flexible, and winning strategy and action plan
make big decisions and step up
We'll also discuss the other 5 phases of the methodology briefly and we'll touch upon product development and innovation that happens in the 3rd phase – IDEOLOGY.
I'm so excited to deliver this training so don't miss out on this huge opportunity.
What you'll learn:
Who your ideal customers are, what exactly they need, and where to find them
What the competition does and how to differentiate your brand
The subtle nuances that will improve your business model and operations drastically
How to eliminate risks and follow only the best ideas that have high chance of success
How to enter the market in unorthodox but very elegant ways by creating a unique space where your brand and your customers can thrive
How to foster loyalty and trust among members of your program.
How to attract customers who share the same values
How to provide ongoing value
How to adapt and evolve your offerings over time to meet changing needs and preferences
How to make your members more likely to engage with each other and your brand
How to create a sense of belonging and purpose to increase engagement and retention rates
How to build a team, which vendors and suppliers to choose, make forecasts and predictions, which technologies to use
and so much more
7 IDEALS Mini Overview:
This methodology is the end result of over 30 years in business and marketing and I'm working on it since late 2021.
A value-driven and customer-centric strategy for small businesses and startups.
One that can take your small business or startup from unknown status to a leading name in your industry.
It's a holistic approach that will help you solve any problem in your company, improve your business model, gain entrepreneurial skills and momentum, and so much more.
It involves a set of principles, processes, models, frameworks, tactics, and techniques that you can use to achieve and surpass your business and marketing goals and objectives.
A few words about me:
I'm Tasos, a marketing consultant, entrepreneur, author, and creator of the "7 Ideals" methodology.
I have a Business Administration degree and I am a traditional entrepreneur since 1992. I expanded my business online in late 2014 and helped hundreds of brands sell more of their products and services.
You may recognize some of these names: Dean Graziosi, Tony Robbins, Jeff Walker, Nick Stephenson, Ray Edwards, Matt McWilliams, Aidan Booth & Steve Clayton, Jeanna Gabellini, Ryan Levesque, Stu McLaren, Steve Olsher, Kim Walsh Phillips, Revealed Films, software companies like ClickFunnels, OptinMonster, Systeme, marketplaces like EnvatoMarket, Designmodo, InkyDeals,  Renderosity, Dealjumbo, Snappa, communities like HopeWriters, Wealthy Affiliate, Affilorama, and on and on, this list is huge.
I invite you to check out our network page to get a feel of the brands we cooperate with.
Don't Miss Out On Any Workshop
If you are serious about building a successful membership program for years to come and impact the world in the most elegant and professional way, I highly recommend that you attend all 3 workshops with Stu and the #4 workshop with me on April 28th.
Plus, I suggest that you attend the workshops live and ask questions.
The magic happens only LIVE!
Stu is the #1 membership expert and has a team of specialised gurus to help you out in your journey.
He's fun, smiles a lot, and he's a smart guy too.
Plus, you have my help, a veteran in the business and a marketing maniac. I'm obsessed with strategic operations and innovation, and I have an artistic appeal.
Tasos Perte Tzortzis
Marketing Consultant, Creator of the "7 Ideals" Methodology
Although doing traditional business offline since 1992, I fell in love with online marketing in late 2014 and have helped hundreds of brands sell more of their products and services. Founder of WebMarketSupport, Muvimag, SummerDream.
I enjoy reading, arts, science, chess, coffee, tea, swimming, Audi, and playing with my kids.
Some of the links on this page are "affiliate links". For more information, I refer you to the Disclaimer page.