More amazing news today.
Stu MacLaren, the go-to expert for membership site owners is going live for a new masterclass.
If you are a passion-driven entrepreneur thinking of launching a membership site or someone who has not yet achieve phenomenal success with your current membership business, this live training is for you.
Stu McLaren – Free Live Masterclass, May 02 @ 8 pm ET
3 Keys to Building a Highly-Profitable Membership Site
He's known as:
the membership site guy!
For the past 12 years, he's been working intimately with tens of thousands of authors, speakers, coaches, consultants, and business owners to transform what they know, love, and do into recurring revenue.
In 2008, he co-founded the world's most popular membership platform for WordPress,  WishList Member. When he sold his interests in October 2014, they were powering over 58,000+ online communities and membership sites.
He's also coaching and consulting with high-level experts and influencers who want to grow – without the stress or tension of neglecting the things that matter most. He hosts his very own IMPACT  Mastermind with high 7-figure membership site owners.
He's also the host of the "Marketing your business" podcast. 
Today's Free Live Masterclass Overview
What Stu is going to reveal:
How to create cash flow when the market is down
The most reliable and predictable business known
The membership blueprint
How to protect your business against the ups and downs of this uncertain economy
His system for building highly successful membership sites
How to avoid the missteps and pitfalls that cause memberships to fail before they even launch
Examples and stories of memberships that went from scratch to success in less than 12 months
The #1 reason people join membership sites
The secret to creating content quickly
A few inside secrets he rarely teaches outside his private training workshops
If you are serious and want to level up your game with a damn-successful membership site, look no further. Stu is the go-to guy for all things memberships.
May 02 @ 8 pm ET:
I recommend you commit to attending this masterclass live today because there will be no replay as it happened with the live workshops earlier this week.
This is for you if you are a coach, consultant, course creator, blogger, service provider, marketer, teacher, or if you have a brick n mortar business.
Any business can benefit from having a membership site. Because with memberships, you add recurring revenue to your product line and thus you gain incredible momentum.
Now more than ever, people crave connection, offline and online. And a membership site is the most effective model to connect like-minded people so they can build lasting relationships.
In a world, where problems are only growing every day, you as an entrepreneur are getting paid to solve them.
The world needs you, like right now.
Now is the time to build the membership site that you always wanted but did not have the time to do so, or you did not have the resources, or you postponed it for next year. You can solve people's problems on an ongoing basis.
If you think that this does not work for your traditional brick n mortar store, think again. Transitioning online is easy and can be done overnight. You just add another level of revenue to your portfolio.
The membership sites are the business model of the future.
Memberships work for any industry and niche you can think of.
And even obscure segments of the market like painting, guitar instruction, fitness, nutrition, dog training, and other niched-down areas like knitting and calligraphy.
Also, during this masterclass, you'll be exposed to numerous membership site examples and stories from owners that applied Stu's teachings to their businesses. 
For example, Aarin Chung serves Real Estate agents who want to market their businesses online, and she had incredible growth in the first year after starting her membership.
You'll also learn…
Why the big brands (and the small ones) are shifting toward memberships and subscriptions, and how you as a business owner can best use your time and your resources to get in on it.
Three secrets to taking what you already know, love, and do, and turning them into a stable business.
The fastest way to launch a membership site, even if you don't consider yourself an expert.
And the easiest way to launch a membership site, even if you don't consider yourself "techy".
If you want to dive deeper into the subject and become a membership site owner that attracts the right people that are a perfect fit for your site and helps them get results, Stu has created an amazing private Facebook community to support you.
Also, I'm giving you an exclusive bonus to complement your journey to starting your own membership site. And it's going to be an exciting journey for you and your audience. 
You will need to sign up with your email address separately for the bonus worksheet. If you are already subscribed to our newsletter, you'll receive the worksheet download link via email and you'll be notified for the upcoming workshop shortly.
Your journey to starting a membership site
Stu McLaren has also shared a free guide to help you get started with your membership. It's a comprehensive book full of real examples of other membership site owners, actionable tips, and advice from an industry expert, to gain confidence and start your journey.
But you need to go through the guide, study it carefully, and use this knowledge in order to progress.
Learning is the first step and taking action is the next one and most important.
Stu helps membership site owners lay a solid foundation for years to come. Not only is he an expert in memberships, but the base for his teachings is what works right now for membership sites. 
He constantly monitors his students to pick the best strategies for every industry and shares them with his students. 
More information on his amazing work soon.
Stu McLaren & Tasos Tzortzis Free Training & Resources:
That's it, another article has finished, here on Web Market Support. I am waiting for your comments and thoughts. Till next time.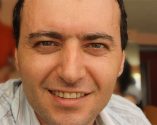 Tasos Perte Tzortzis
Marketing Specialist, Entrepreneur
Although doing traditional business offline since 1992, Tasos fell in love with online marketing in late 2014 and has helped hundreds of brands sell more of their products and services on the web.
He enjoys reading, music & arts, mathematics, chess, coffee, swimming, Audi, and playing with his kids.
Some of the links on this page are affiliate links. For more information, I refer you to the disclaimer page.