Are you thinking of launching a membership site? Great idea, as with membership sites you can earn recurring revenue and grow your business exponentially.
Also, there is huge demand. We all are members of a club, a subscription service, a video channel, or a website.
But how exactly do you get started? I bet there are hundreds of questions going through your mind. And that's a good sign.
You should not take the launch of a membership site lightly.
My friend, Stu McLaren comes to the rescue with a free guide on how to launch a successful and profitable membership site.
Let's dive right in!
Stu McLaren
Free Guide To Launching A Membership Site
He's known as:
the membership site guy!
For the past 12 years, he's been working intimately with tens of thousands of authors, speakers, coaches, consultants, and business owners to transform what they know, love, and do into recurring revenue.
In 2008, he co-founded the world's most popular membership platform for WordPress,  WishList Member. When he sold his interests in October 2014, they were powering over 58,000+ online communities and membership sites.
He's also coaching and consulting with high-level experts and influencers who want to grow – without the stress or tension of neglecting the things that matter most. He hosts his very own IMPACT  Mastermind with high 7-figure membership site owners.
He's also the host of the "Marketing your business" podcast. 
The Ultimate Guide To Launching A Membership
What It's Inside:
How to know if a membership is right for you
How to choose the best membership format for you
How to start a paid membership site (even if you don't have an audience)
3 simple rules for naming your membership site
How to be known as an expert and build trust
How to quickly grow your audience (without wasting time and money)
How to choose a pricing model for your membership site
The best content strategy for your membership site
It's a detailed 50-pages long eBook that will help you get started in the right direction and gain a massive advantage over your competition because the majority of membership site owners don't really know where to start and they fall into the trap of going all-in through trial and error. 
Let me give you an overview of what to expect from this guide.
How to know if a membership site is right for you:
Stu is giving you 3 simple questions to help you make sense of YOUR market. YOUR world. Not THE world.
By answering these questions, you'll be able to determine if there is a 'hot' market waiting for your services.
This is a critically important step before you dive into launching this new business.
You need to know if your market will support the membership you are thinking of running. For that matter, he is pointing you to 3 things you have to look at and get the answers.
He's also giving you examples of other successfully launched membership sites, what exactly they did, and how they approached their market, their niche.
How to choose the best membership format:
Stu is presenting the 6 main membership site models. He underlines that the model you will choose will make your customers' lives and your life better. 
You don't need to copy what others are doing. If you use your own strengths you'll be able to discover what's best for you and your niche, your audience. 
He explains the various models and he's giving examples of other successful membership site owners. 
He also helps you with the big question…
How do you decide which model to choose?
It boils down to 2 important factors. 
How to start a paid membership site:
Here, Stu is giving you 3 more questions to consider. These are very important questions to help you find and ultimately serve your market. 
Again, this section has examples of what other business owners did and why.
He also helps you in the case you already have an audience where you'll be able to jump-start your journey right away.
The example of Nicholas Wilton shows the real power of having an engaged audience and what this does to your conversions. (Hint) They go through the roof – 90% conversion rates. What? 
Yes, it's possible.
3 simple rules for naming your membership site:
The key to taking your success to the next level is the name of your site, of your membership, the name of your baby.
Stu highlights…
A rose by any other name may smell just as sweet, but there are a few essential factors to naming your membership that will definitely affect the aroma—and your membership success.
Follow the 3 rules to avoid the majority of marketing problems before they even begin.
How to be known as an expert and build trust:
The secret to selling to any market when you're just starting is displayed in 4 steps. 
It's a process, a well-defined and refined system over the years used by top leaders who learned it the hard way. 
You don't need to go that way.
The Circle of Awesomeness is the key strategy.
The example of Patty Palmer is inspiring and motivational, to say the least.
Stu also expands upon confidence that he calls the secret sauce.
And confidence really comes from helping your people get the results they need. 
This section craves for your attention.
How to quickly grow your audience:
There are 3 proven hacks to get the following you really want. 
The key thing here is that you want to scale your business only with high-quality people that are the perfect fit for your membership. 
Stu says…
After helping thousands of people get their own membership sites not only "off the
ground" but "into the air," we've seen these tips produce rewards time after time.
I really enjoyed the example of Jamie Swanson that discovered a niche within a niche. Pay close attention to this.
How to choose a pricing model:
There are 6 ways to price your membership and make it successful.
The questions here can be overwhelming…
What do I charge and how? Do I charge monthly or annual or a one-time fee or a trial?
Stu will help you go through the 6 models in an easy-to-understand language.
He will also help you choose one of them. Don't worry, you can't go wrong. There is a process of correcting mistakes. 
The best content strategy:
How to keep it simple. Sounds counterintuitive? Well, because it is. 
The most successful core content comes from what Stu calls "The Success Path".
This unique strategy shows you how to drive people from where they are to their desired destination. 
It also helps people understand your membership and how it will help them get the results they want so much. 
Stu explains…
People buy in when they know where you're headed and how you plan to get them there—and that's why core content is so valuable.
If you want to dive deeper into the subject and become a membership site owner that attracts the right people that are a perfect fit for your site and helps them get results, Stu has created an amazing private Facebook community to support you.
Also, I'm giving you an exclusive bonus to complement your journey to starting your own membership site. And it's going to be an exciting journey for you and your audience. 
Your journey to starting a membership site
The free guide by Stu McLaren will give you the push you need to get started with your membership. It's a comprehensive book full of real examples of other membership site owners, actionable tips, and advice from an industry expert, to gain confidence and start your journey.
But you need to go through the guide, study it carefully, and use this knowledge in order to progress.
Learning is the first step and taking action is the next one and most important.
Our bonus customer avatar worksheet will help you get clear on who is your ideal customer. Our upcoming workshop will help you implement the worksheet and we'll answer your questions so you can launch your membership site with confidence
You will need to sign up with your email address separately for the bonus worksheet. If you are already subscribed to our newsletter, you'll receive the worksheet download link via email and you'll be notified for the upcoming workshop shortly.
To get your free guide by Stu and get access to the private Facebook community click the button below.
Stu McLaren & Tasos Tzortzis Free Training & Resources:
That's it, another article has finished, here on Web Market Support. I am waiting for your comments and thoughts. Till next time.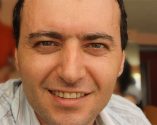 Tasos Perte Tzortzis
Marketing Specialist, Entrepreneur
Although doing traditional business offline since 1992, Tasos fell in love with online marketing in late 2014 and has helped hundreds of brands sell more of their products and services on the web.
He enjoys reading, music & arts, mathematics, chess, coffee, swimming, Audi, and playing with his kids.
Some of the links on this page are affiliate links. For more information, I refer you to the disclaimer page.