Are you thinking of launching a membership site? Great idea, as with membership sites you can earn recurring revenue and grow your business exponentially.
Also, there is huge demand. We all are members of a club, a subscription service, a video channel, or a website.
But how exactly do you get started? I bet there are hundreds of questions going through your mind. And that's a good sign.
You should not take the launch of a membership site lightly.
My friend, Stu McLaren comes to the rescue with a free guide. He's sharing his #1 strategy for growing membership sites.
Let's dive right in!
Stu McLaren
Free Guide – 12 Top Secrets
He's known as:
the membership site guy!
For the past 12 years, he's been working intimately with tens of thousands of authors, speakers, coaches, consultants, and business owners to transform what they know, love, and do into recurring revenue.
In 2008, he co-founded the world's most popular membership platform for WordPress,  WishList Member. When he sold his interests in October 2014, they were powering over 58,000+ online communities and membership sites.
He's also coaching and consulting with high-level experts and influencers who want to grow – without the stress or tension of neglecting the things that matter most. He hosts his very own IMPACT  Mastermind with high 7-figure membership site owners.
He's also the host of the "Marketing your business" podcast. 
12 Top Secrets From 6 & 7-Figure Membership Owners To Boost Your Business
What It's Inside:
How high-achievers attract new members
Leslie Vernick – the FB nugget strategy
Katrina Sequenzia – how to get to know your audience better than they know themselves
Laura Phillips – turn your superpower into a thriving membership
How to convert those you attracted and get them to join your membership
Rachel Miller – casting a wider net to grow your membership
Jamie Swanson – the easy way to get your course students to join your membership
Scott Paley – keep your launch tight and produce big results
Tracy Harris – the Instagram DM tactic to increase conversions
Keep your members. It's all about retention.
Tricia Callahan – the open-close shift to better serve your members
Sarah Williams – how a killer content strategy for a box subscription can create a sticky membership
Nicholas Wilton – how radical authenticity keeps members coming back for more
Bonnie Christine – how to strengthen your community with peer groups
Anna Runyan – how to use anticipation to keep members engaged
It's a detailed 37-pages long eBook that will help you get attract, convert, and retain members inside your community. All these powerful secrets and tips are shared by membership site owners that grew their businesses exponentially
Let me give you an overview of what to expect from this guide.
Mindset/Popularity:
Stu is helping you understand that running a successful membership site is not as hard you may think.
Of course, there are huge brands like Spotify, Apple Music, Netflix, Disney, Hulu, and so many more with millions of members.
But to become successful with a membership, you don't need to go to the extent of these brands.
People need memberships because they have ongoing needs to satisfy. They join service-based businesses, product-based businesses, community-based businesses, and knowledge-based businesses. 
Consumers can access anything and
everything online…from expert
coaching on how to master a skill like
copywriting to step-by-step guidance
on how to learn something totally
new like playing the acoustic guitar.
Membership-based businesses are thriving because they earn recurring revenue.
We live in the membership-movement era. 
The key areas:
All the expert membership site owners shared tips and strategies that fall under 3 main categories.
Attracting members, converting members, and keeping members. 
By tapping into those powerful strategies, you can literally shift your business from stuck to growing.
And you don't need to implement each and every one of those strategies or ideas.
All it takes is just one of them to help you scale your membership site.
Why just one?
It's simple. If a strategy works well, new members will be joining your community on a consistent basis, and they will refer their friends too. Their friends might bring their friends. And the cycle keeps growing turning just one strategy into a snowball of effects.
If you want to dive deeper into the subject and become a membership site owner that attracts the right people that are a perfect fit for your site and helps them get results, Stu has created an amazing private Facebook community to support you.
Also, I'm giving you an exclusive bonus to complement your journey to starting your own membership site. And it's going to be an exciting journey for you and your audience. 
Your journey to starting a membership site
The free guide by Stu McLaren will give you plenty of ideas and strategies that you can study at your own pace so you can choose the one that fits your goals, style, and your community needs. 
It's a comprehensive book full of real and successful strategies that membership site owners used to grow their businesses.
But you need to go through the guide, study it carefully, and use this knowledge in order to progress.
Learning is the first step and taking action is the next one and most important.
Stu McLaren & Tasos Tzortzis Free Training & Resources:
That's it, another article has finished, here on Web Market Support. I am waiting for your comments and thoughts. Till next time.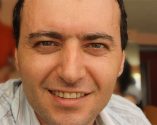 Tasos Perte Tzortzis
Marketing Specialist, Entrepreneur
Although doing traditional business offline since 1992, Tasos fell in love with online marketing in late 2014 and has helped hundreds of brands sell more of their products and services on the web.
He enjoys reading, music & arts, mathematics, chess, coffee, swimming, Audi, and playing with his kids.
Some of the links on this page are affiliate links. For more information, I refer you to the disclaimer page.