Steve Olsher – Audio Domination
Registration Doors Open Till Apr 25
April 11: we broadcasted the

 

1st live training session. We discussed the tremendous opportunity associated with podcasting and social audio and why now is the best time for brands, entrepreneurs, and people that want to share their message to invest in these mediums. And most importantly, we helped clarify what an ideal audience is, how to identify your own niche market, your target audience, and we gave numerous examples. Targeting the right people is critical for any business and it's the first step towards success.
April 12: Steve Olsher gave away a free lifetime digital subscription to the

 

"Podcast Magazine".
April 13: Steve broadcasted his 1st live training masterclass –

 

The Rise of Podcasting 2.0.
April 14: Steve gave away free access to

 

"The Ultimate Directory of Podcasters 2021". The directory will sell for $297 in May. Grab it now.
April 15: We broadcasted our 2nd training. This time will be delivered as a recorded webinar later tonight.

 

The Social Audio Revolution Part 2 – Marketing & Planning. We discuss various marketing channels and strategies that you can use to increase your visibility and authority online, market and competition research, what is direct response marketing and branding, how to plan and prepare your podcast show, how to approach and pitch podcasting icons, medium-sized influencers, and hosts,

 

and we give you an overview of Steve's 1st session.
April 15: Steve hosted a 2nd live training masterclass –

 

The 5 Audio Domination Profit Paths. How to turn your audio visibility into money in the bank.
April 16: Steve shared another invaluable resource, the book

 

"Crushing it with Clubhouse". A detailed step-by-step guide to help you get started with the most popular audio platform on the planet, get wins during your first week, how to create clubs and rooms, and attract your first 1,000 members fast. It also discusses legal stuff, how to record rooms, and so much more.
April 17: On Saturday, Apr 17, Steve hosted a 3rd live masterclass –

 

The Future of Audio: how social audio disrupted the podcast world, where things go next & the once-in-a-decade opportunity that awaits you
April 18: On Sunday, Apr 18 @ 6 pm GMT+3, we broadcasted the 3rd live training and we shared other marketing channels and strategies to enhance your authority and status, monetization strategies, sales funnels, and how you can combine social audio and podcasting together to explore your reach online.
April 19: Steve hosted the 4th live training in a row – the 1st part of the Audio Domination – the new opportunity to leverage the power of audio
April 20: Steve Olsher broadcasted the 2nd part of the live training series – the Audio Domination
April 21: Steve is going live @ 9am PT for the 3rd part of the training series – The Audio Domination
April 22: Audio Domination – The Training Suite by Steve Olsher opened the registration doors but only for a few days –

 

In-depth review with video & extra bonuses
April: 23: I'm hosting the 4th live training – the audio opportunity to dominate your market today, Friday, Apr 23, @ 1pm GMT+3.
Audio domination Training Suite | Overview
The most in-depth review of Steve's training on the planet:
We explain what it is and what to expect
Who is it for
Steve's background
What you don't need in order to succeed with audio domination
A video overview
Major benefits of podcasting & social audio
Who can use social audio
Podcast vs social audio
Analysis of the main training – Audio Domination 6-week live intensive training led by Steve. 6 modules delivered live in 3-4 hours sessions with Q&A
Analysis of the bonuses packed with the main training (personal guidance, club admin agreement, icon maker sales script, sponsorship agreement)
Profiting from podcasts extensive review: the flagship training with which Steve helped thousands of podcasters achieve phenomenal recognition during the last years
Review of the done-for-you services (podcast booking, custom email pitch, media one sheet)
Review of the podcast booking software – Yes, there is a custom-designed software to help aspiring podcasters discover popular shows, approach and pitch the shows' hosts
Steve's bonuses (podcast magazine feature, and more
Te 1 Million Downloads Mastermind review
FAQ based on Steve's live training sessions this week
Statistics for podcasting and social audio
Training & material recap – everything that is included (training, tools, community, support, official bonuses)
Payment plans/guarantee
My final detailed review 
Answering all questions
Audio Domination ratings
My huge bonuses (dedicated Facebook group for mentoring, coaching, feedback, Q&A)
Done-For-You and With-You Marketing Services – 2 complete sales funnels that we'll create together so you get to know how it's done and to model it on your own
These include: All the necessary landing pages on your website, Paid advertising campaigns on Google, Bing, Facebook, and other networks, Methods and content to attract online traffic organically. Organic traffic is when people discover your website on search engines and you don't pay for it, Email drip campaigns – an email drip campaign is a series of automated emails we send out to prospects so we can convert them into customers
How to get your bonuses
Tomorrow, I'm hosting a live training to explain everything you need to know about social audio and podcasting, Steve's training suite, and my bonuses.
I'll be showing you the advanced marketing strategies that you need in order to speed up your results and succeed with audio in your business.
The training scheduled for Apr 23 @ 6 pm GMT+3.
To Get Your Bonuses
Please Signup For Audio Domination Using The Link Below
And Complete The Form
Broadcast your brilliance
Your voice is an incredible tool that you can use to attract an ideal audience, build brand awareness, credibility, trust, and authority and monetize your online presence in numerous ways.
Enroll in Steve's training and grab your bonuses before it's too late.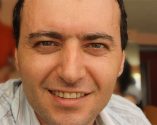 Tasos Perte Tzortzis
Marketing Specialist, Entrepreneur
Although doing traditional business offline since 1992, Tasos fell in love with online marketing in late 2014 and has helped hundreds of brands sell more of their products and services on the web.
He enjoys reading, music & arts, mathematics, chess, coffee, swimming, Audi, and playing with his kids.
Some of the links on this page are affiliate links. For more information, I refer you to the disclaimer page.