He was worried, that was very obvious, everyone could see it. But as a friend, I could see something more and when he started talking his words erupted like a volcano.
Should I start this business? What if I fail? What if my competition is too high? What if I do not have enough cash? What if the bank freezes the loan? what, if, what, if.
I closed my eyes and tried to concentrate. Was he standing on the edge of the cliff or not? I had to be very careful.
Okay…I answered, let me speak please…and I asked.
What if you finally succeed? and even thrive? and live the life you dream of? Have you ever wondered this?
He tried to avoid my question, but I asked again.
No, he said, I never thought I could be successful.
Should I Start This Business? 
I Answered With A Question
We have grown up living with fears
Life is hard, I admit, times are hard, and business is hard and you have to be fully committed, ready to face obstacles, problems, and demons.
But this is the real beauty, can you imagine if everything was easy? Imagine a world where everyone enjoys life without work, without creation, without doing anything.
Utopia!
Would we have achieved so much if we had been inactive? Would we have managed to visit the Moon? Spy on space and stars, and innovate in millions of areas?
Would we have been able to discover so much about Earth's past and our own?
We are still four-legged, but we also have a very capable brain, spirit, heart, and desires.
And we are always moving forward.
He worked as a clerk with the minimum wage and probably could not cover his expenses. And he would get married soon. His fears seemed very reasonable.
I listened to everything he said and waited for the right moment to interrupt him.
He thought of starting a small business. A local cafe in a very busy location in the city center. Our city, since the beginning of the economic crisis, is under-functioning, the increase in abandoned shops and businesses is dramatic. Thousands of people lost their jobs.
Obviously, such a start-up needs funding. Rents, especially in the center, are very high. Decoration, furniture, equipment, and supplies all add to the initial cost. We are talking about 100 thousand euros, at least.
Did you get in touch with a bank?
Yes, Bank X suggested a good plan, at least for the first 5 years.
This is awesome, so you have the money to get started.
I think yes. But I'm not sure if I will do that. I need your opinion and advice.
But you knew what I was going to answer, right? I almost never criticize negatively business plans.
I know, he replied.
I continued, in a more relaxed way.
I agree things are not going well in our country. But think about it, businesses close leaving room for those who stay and those who start.
There is no perfect moment to wait to start a business. You can not wait until the economy recovers. If you wait, you will never find a perfect moment. Whether you start or not.
I noticed a change in his movements, he was having fun, and maybe he was dreaming, he was looking forward to starting the business maybe.
This type of business, despite the high initial cost, allows you to collect money every day, cash that visitors pay before they leave. You do not have to wait days or months to get paid.
It is a big city, with over 1.5 million people, not to mention tourists and outsiders. There is a possibility.
But also a big risk, as always.
You just need the right mentality, that is, to believe in your own strengths.
So many entrepreneurs have succeeded before you, what more did they have? You have the money, you can employ staff, but you have to stay active all the time, you can not rest from now on.
Entrepreneurship is not a job, it is a way of life, it is a way of thinking. We move forward regardless of what is happening around us, we analyze our energies, we improve, we innovate. As long as we keep trying nothing can stop us.
Beyond that, basic marketing knowledge and promotions are important and can help us reach our target audience.
He tried to resume the conversation about possible aspects of failure.
Yes, business is risky, failure is a possibility, but even if it does, the experience will take you to the next step. Even if you fail, you will have the opportunity to sell the rights and the trademark. You may end up losing some money, depending on the loan, but this business will take care of your family for as long as it operates.
Our conversation continued by analyzing some details. After a while I left, he was already feeling better.
3 months later he celebrated the opening of his first business. So far it is going very well, although it is too soon to draw conclusions.
We Teach
Marketing &
 Business
Live on Zoom
Your host: Tasos Perte Tzortzis
Schedule an interview so we can evaluate where you are right now, your needs and goals, and we'll give you a detailed analysis of how the workshops work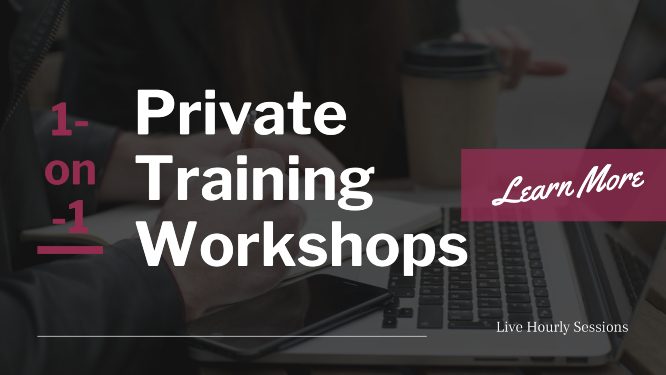 I never stop people from chasing their dreams. I try to free their spirit to spread their wings. Because I believe in the human species.
And to understand what an entrepreneur really is you have to experience it.
If you work your whole life for others, keep in mind that you are building their dreams, not your own.
Did I make the right decision to push him to start? Do you agree with me?
Another article has finished, here on WebMarketSupport. I am waiting for your comments and thoughts. Till next time.
Tasos Perte Tzortzis
Marketing Consultant, Creator of the "7 Ideals" Methodology
Although doing traditional business offline since 1992, I fell in love with online marketing in late 2014 and have helped hundreds of brands sell more of their products and services. Founder of WebMarketSupport, Muvimag, SummerDream.
I enjoy reading, arts, science, chess, coffee, tea, swimming, Audi, and playing with my kids.