Project Next Is Open Until May 20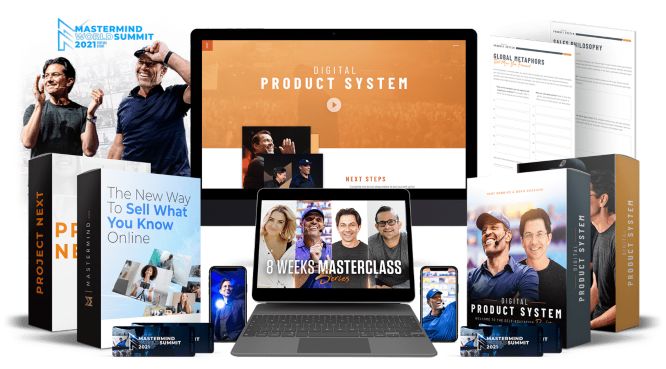 Today is the big event of the decade or should I say of the century.
Over 1 million people will gather together to embrace the self-education industry and to celebrate the change. The change of taking back control of their lives.
A movement that has taken the world by storm, the knowledge industry that is growing at such insane rates has opened up new doors and opportunities for people that are aware of the situation and are armed with the right capabilities. Those that move forward will reap the rewards.
And of course, you don't want to get left behind. Because that what is going to happen if you let this opportunity slip by. If you sit around waiting for things to get better, nothing will change.
This is a pivotal moment in history where you can get ahead of the wave and create something meaningful that impacts people's lives.
Every day, for 5 days, at 2 pm ET, Dean Graziosi, Tony Robbins, Prince EA, Jamie Kern Lima, Bossbabe. Pete Vargas, Chalene Johnson, and so many more amazing guests will be helping you adapt to the new digital economy.
And we are here to support your journey.
We're going live to answer your questions, share some amazing stories, and examples of the self-education industry, which I am part of since 2014. 
It was a blessing for me and I know that the time has come for you too.
It's the first time ever that so many world-renowned entrepreneurs and stars of the knowledge industry join forces together.
Self-Education Immersion
Live Training Wednesday, May 12, 10 am GMT+3
What it really means to be an entrepreneur
What it takes to get attention in the online world
What is your unique advantage
We'll share some incredible stories
We'll give some examples
We'll answer your questions regarding the 1st day of the 5-day challenge
The live training will be only available to registered members of our community. So sign up below and let's investigate together the industry that everyone will be talking about tomorrow on every platform you can imagine of.
Be part of it and make things happen instead of watching things happen.
We'll be sharing the link for the live session via email shortly.
Own Your Future Before Someone Else Does
The 5-day challenge is the biggest event in the internet's history and you'll meet the most influential, impactful, and amazing people on the planet.
You'll interact with 1 million people online, how cool is that!
You'll be challenged and take massive action from day one. 
We are here to support your transition and transformation. So sign up for our extra resources and the live training.
Power To Pivot
1-Day Live Virtual Immersion Workshop
THURSDAY JULY 15TH @ 9AM PT | 12PM ET
*A secret industry that's exponentially growing even during those unprecedented times
Dean Graziosi & Guests
Inside this 1-DAY live interactive training, you will discover how to take advantage of your own assets to build a better future:
Stop playing small, start or scale your own thing & THRIVE
Gain the roadmap to confidently pivot and take advantage of this window of opportunity
Pivot your thinking
Pivot your plan
Pivot your action
This advertisement is sponsored. For more information, I refer you to the disclaimer page
Tasos Perte Tzortzis
Marketing Consultant, Creator of the "7 Ideals" Methodology
Although doing traditional business offline since 1992, I fell in love with online marketing in late 2014 and have helped hundreds of brands sell more of their products and services. Founder of WebMarketSupport, Muvimag, SummerDream.
I enjoy reading, arts, science, chess, coffee, swimming, Audi, and playing with my kids.