You're thinking of rewarding your employees. You might be also thinking of rewarding only a few of them and be selective or you're confused if rewarding them is necessary or not for your business. 
I won't tell you what is right or wrong but I will share my experiences so you can decide on your own.
I remember my father preparing the staff payments every Friday in his office. He was inviting me to help him and I was eager to ask questions. I was a little boy but somehow this experience in the office had a huge impact on my entrepreneurial behaviour and personality.
I remember the white envelopes we were using to put the money in.
His philosophy was to pay all the employees every week. He said it was important to help them with cash flow. Other employers used to pay every month or more but he said this was devastating for the employees. In this case, they would probably spend a lot of money at once without being able to keep enough cash for the rest of the month until they get paid next time.
He also used to pay a little more, every single time, for each and every one of the employees. No matter the job position, level of productivity, or devotion. He wanted to be fair.
He was giving something more to the employees who were very dedicated.
For example…an employee would get normally paid 5,600 drachmas, he was giving 6,000. The legal number was 9,150, he was giving 10,000. Always a little more.
Then, we were gathering them in the production department and they were lining up to collect their payments.
I remember the smile on their face when they were opening the envelopes to find out there was a little reward in it. Always something more.
They were discussing it with each other and they absolutely felt grateful.
See the world through their eyes
My father was able to see through their eyes. He got started working when he was only 10 years old to support his poor family after World War II selling stuff in the flea markets. 
He knew that an employee needs support and encouragement. 
Now, as a factory owner, he was making enough to support his family and his business growth, giving a little more to the employees was not hurting his finances. Besides, it was more important to sustain a healthy working environment, than making a few thousand drachmas more.
And it was not only the small money rewards that made the difference.
The factory was built in an isolated area, tens of kilometers away from big cities and we had a van collecting the staff every morning from their homes. The driver of the van was an employee and he was getting paid extra for this service. 
When the van was entering the facilities, the employees were gathering in a big kitchen and they had time to drink a coffee, eat something, and discuss with each other.
This way, they were getting mentally prepared for work.
Also, there were breaks during the day and a big one during the launch. The majority of times, each employee had their own food but there were times that my parents were taking care of it. After the launch, the employees had time to enjoy together and to take a rest before going back to work. 
My parents were also celebrating employees' birthdays and they were giving gifts. 
My mother being the production manager was informing my father which employees were performing best. Then, they were rewarding them with 1 or 2 days of extra vacation.
We were producing women's clothes and the majority of the employees were women and so, we were giving away clothes frequently for them and their relatives. 
My parents also built a small church inside the facilities. In specific key dates, a local priest was being brought for a short ceremony. The employees had the chance to participate and time for a break. 
There were also times when they promoted employees for being productive, loyal, passionate, for solving problems, for being collaborative, and for their ideas. 
Promotions is one of the greatest incentives for employees and a key strategy for brands that want to thrive but it can also become a nightmare for big companies where employees tend to work solely focused on the promotions and often times they are willing to sabotage their co-workers.
Be extra careful with promotions because sometimes employees can become really jealous.
Obviously, I followed a very similar pattern as an employer. In every business I founded I kept on rewarding employees with a little extra every single time. Whether it was money, time, days of vacation, gifts, product giveaways, or anything else.
My philosophy is this: Your employees are your partners but they also depend on you to get paid. At least, keep them happy with mini rewards so they are productive.
We Teach
Marketing &
 Business
Live on Zoom
Your host: Tasos Perte Tzortzis
Schedule an interview so we can evaluate where you are right now, your needs and goals, and we'll give you a detailed analysis of how the workshops work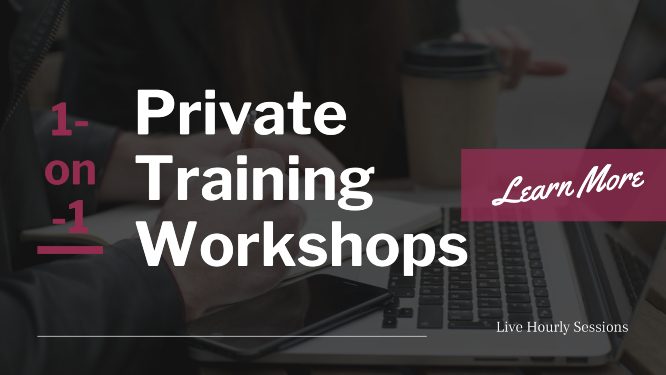 Rewards are working for me, almost always. It's a great incentive, it gives employees a reason to stay loyal and productive, it helps stabilize a working environment and reduces stress and monotony.
If you want to become a leader that is remembered, you should consider rewarding your partners, besides you have common goals.
Which road are you going to follow? It depends on you and your personality.
I hope that my experiences will inspire you to do the right thing.
Do you need help becoming a successful entrepreneur or with your marketing campaigns? Do you need help in creating awesome products people will love immediately?
Let us help you with our private training workshops!
That's it, another article has finished, here on WebMarketSupport. I am waiting for your comments and thoughts. Till next time.
Tasos Perte Tzortzis
Marketing Consultant, Creator of the "7 Ideals" Methodology
Although doing traditional business offline since 1992, I fell in love with online marketing in late 2014 and have helped hundreds of brands sell more of their products and services. Founder of WebMarketSupport, Muvimag, SummerDream.
I enjoy reading, arts, science, chess, coffee, tea, swimming, Audi, and playing with my kids.