Dr. Patrick Gentempo and Jeff Hays return with another epic production aiming to help ordinary people learn the secrets of wealth.
You can too if you watch the upcoming documentary that airs on July 21st.
The new docu-series is based on a famous quote by Warren Buffet:
"Be fearful when others are greedy, and greedy when others are fearful."
Wealth Breakthroughs Review
After the tremendous success of video projects like Money Revealed, Crisis Investing 2020, and Paycheck Solution where the Revealed Films team literally revealed thousands of revenue avenues and solutions for people in need, they return with Wealth Breakthroughs, a brand new project, their biggest so far.
As they have access to the greatest minds in the world, the top wealth experts, this is a series you don't want to miss out on.
It's very timely, after another recession that followed the covid-19 lockdowns.
And right now, everyone is fearful, but rightfully so. 
The Revealed Films team says for that matter:
As the coronavirus wreaks havoc among lives and finances alike, the speakers discussed below could not be imparting
their wisdom at a more opportune time.

Fortunes have been made in such times of uncertainty by those who not only saw opportunity but seized it.
Wealth Breakthrough meaning:
the magic moment when everything clicks into place, when building wealth goes from hard to easy, changing lives and fortunes forever.
In this free docu-cast series you'll find names like:
Kevin Harrington – original shark from Shark Tank
Brian Page – real estate investor and entrepreneur
Alan Akina – CEO of 101 Financial
Kenneth Polcari – senior market strategist
Garrett Gunderson – best-selling author, speaker, and founder of Wealth Factory
Andy Tanner – author and investor
James Altucher – entrepreneur, investor, hedge fund manager, venture capitalist, and podcaster
Jeff Walker – founder of the Product Launch Formula
Ann Wilson
Kim Kiyosaki – real estate investor, entrepreneur, and author
Roger Hamilton – entrepreneur and educator
Michale Bernoff – founder of the Human Communications Institute
George Gilder – investor, economist, author, and founder of the Discovery Institute
Dean Graziosi – entrepreneur, real-estate investor, best-selling author, creator of the Knowledge Business Blueprint
Carl Allen – entrepreneur, investor, and corporate dealmaker
Nomi Prins – former Wall Street executive-turned-journalist and best-selling author
Adam Baratta – co-founder of Advantage Gold
Tim Sykes – penny stock trader, author
Jay Abraham – top world's marketing strategist
Marco Santarelli – real estate investor and founder of Norada
John Briggs – CPA, tax adviser, and founder of Incite Tax
Erik Van Horn – founder of Franchise Secrets
Andy Snyder – founder of Manward Press
Jeff Hays, film and video producer and partner of Patrick says that there's no one way to reach a Wealth Breakthrough.
But whatever your passion is, wherever you are in life, the Wealth Breakthrough is, in fact, a blueprint for creating wealth, by those who've done it themselves and know what it takes.
You'll hear from entrepreneurs and traders who dispel the myths and mystery surrounding money.
Patrick and Jeff asked their participants 2 main important questions:
#1: What was the wealth breakthrough in your life that put you on the path to success?
#2: What's your best advice to those who want to break free from a 9-5 lifestyle?
Wealth Breakthroughs/Revealed Films
9 Episodes Documentary
Inventor of the infomercial, original shark on Shark Tank
His dad put him to work early, at 11 years old at the family's pub. He was working a 4-hour week after school and weekends. 
He was taught the financial operations, purchasing, he was washing dishes, serving and cleaning tables, everything.
When Kevin was in the age of college his dad told him he had no money for Kevin's education. He had to pay on his own for everything. 
He already had a business in high-school but only during the summer. He was forced to start a new business to pay his month-to-month expenses. 
He started a heating and airconditioning business this time. And the business went really well so he had to drop out of college to run his business effectively.
This business was profitable but Kevin did not want to continue doing this business for a long time, it was very labor organic and geographically limited. It was never going to be a global business. So he sold this business to one of his employees. 
He started doing meetings with business brokers and he was fascinated by this business model so he became a business broker himself.
He then expanded on creating a small business center, selling business brokering services, accounting, legal, advertising, and other services, all in one place. 
The magazine "Entrepreneur" heard about it and they approached Kevin with the idea of licensing this model and Kevin accepted. They opened up 30 new small business centers. 
Kevin explains how important is for every business to provide a win-win scenario for all parties involved. 
The most fascinating moment in this interview is the story of the infomercial. How everything started when Kevin was at a trade show.
I won't reveal more information on this matter, it's a part of the interview you should watch on your own.  
Patrick underlines the importance of being able to pitch your product in a certain way in front of people as an entrepreneur. It's not an easy task, because even the best product can fail due to lack of interest, so an entrepreneur has to be very careful. Kevin, of course, is a natural pitcher and for him, it seems easy.
They also discuss the importance of testimonials for product presentations. Kevin insists that industries like health and beauty, weight loss, situations where there is a magical transformation, 
They go on exploring all of Kevin's different businesses throughout the years and how he got involved with private companies and scaled his portfolio enormously.
An interview you don't want to miss. One of the most fascinating entrepreneurial stories, Kevin is a legend. 
Entrepreneur, investor, author
Kim soon realized that she would never be happy working for others. It was due to her character.
The same is true for me.
The first business project she started out had only one goal. To fund her business education to conferences around the US.
She had a business degree but almost learned nothing about running businesses, that's what happens when you enroll in universities.
Kim insists that you should always get educated by people who have done what you want to do themselves.
Then Kim and Jeff go on to discuss Robert Kiyosaki, her husband, their first business together teaching entrepreneurship, real estate investing, Oprah, the "game", and how Kim and Robert became financially free very soon.
Kim underlines that aspiring entrepreneurs should chase their dreams no matter their financial situation. She says…don't wait to invest until you get the money. Don't wait to start your own business until you find enough money. Go on and do it anyway, there are always setbacks and emergencies, and obstacles that would keep you from doing what you want to do.
There is also bad debt and good debt. Bad are credit cards, houses, car loans, student debt, where you have to pay for it. But good debt is debt that you borrow for example to buy properties, to run businesses, where you actually making money with this money.
A must-see interview especially for women entrepreneurs
Chief investment strategist/The Oxford Club
He's helping people achieve and maintain financial independence, he's writing about what's happening in the world, in the economy and the markets, and makes recommendations so that people act and further their net worth. 
He was always fascinated by money, middle-class household in a small town, and he was intrigued by some really wealthy people in his town. 
Alexander underlines that unfortunately, in school, they don't teach you about money, and this is what Kim Kiyosaki said earlier. 
Capitalism is not what professors in colleges tell. Capitalism is about helping other people, because it says that you can have everything in life you want as long as you help enough other people get what they want.
He retired from Wall Street almost 20 years ago. 
Now he discusses wealth principles:
It's very simple, you need to work, save, invest, and compound for a long period of time. 
Here's a very interesting example:
If someone in his 30's investing every month just $190 let's say in SAP500 that is generating a 10% interest for over 100 years now, from the age of 25 to 65, they will have over a million dollars.
Money is power, security, peace of mind, choices of how you live your life. Without money, everything is an obstacle.
Alexander is a revolutionary thinker, don't miss this one.
Jeff needs no introduction, he is one of the most respected entrepreneurs of our time and has impacted hundreds of thousands of lives with his innovative marketing formula.
In the mid 90's he quit his corporate job and he considered himself a failure. His wife supported the family and he was helping to raise his kids.
So, he was trying to find ways to make money and he searched online. Soon he published a newsletter about investing and the stock markets. He was fascinated by this industry and he was studying hard. His first newsletter went out to 90 email addresses, with 1 email being Jeff's 2nd email, and 1 email being his wife's email. Not long after that, he managed to publish a paid version of the first free newsletter and finally he had a business running. 
The rest is history. 
Jeff is a big fan of baby steps. He also believes in honesty, transparency, congruence, and authenticity.
He also explains how to create your first digital product online.
Jeff was desperate in huge need of money and he made it without any experience and zero guidance. You don't want to miss this interview. 
Wealth Breakthroughs/Revealed Films
9 Episodes Documentary
Entrepreneur, investor, author
Dean is one of my favourite entrepreneurs, passionate, exciting, full of energy. He's a genius when it comes to marketing and he's the creator of the Knowledge Business Blueprint, a training program that literally changed my life.
It doesn't matter where you are, there is limitless potential in our world, you only need to gain capabilities and stamina to keep moving forward.
Back to school, he had dyslexia, he felt inferior and he always thought that he should get to work as soon as possible.
His parents were fighting for their marriage and for their financial future and they were working hard, really hard. But that was not enough as Dean soon discovered.
So, he devoted himself to learning everything about money. Because he knew money solves problems. And he studied wealthy people starting from wealthy people in his small town.
And he illustrates how at the age of 17 started out his first business and he was able to build a dozen different businesses very soon.
All his life he was fighting with the 2 inner voices inside him, the one telling he is a loser, and the other holding him to the game.
Everything changed when he was 25 years old. It happened all because of a course he purchased by Tony Robbins. Now, after all those years, Dean and Tony have become friends and partners.
Dean is absolutely an underdog fighting against all the odds. And his phenomenal success is something worth studying.
Entrepreneur, bestselling author, journalist
She has a Wall street background and she believes that there's a huge gap between what Wall Street knowns and what the average person knows. She wants to bridge this gap.
She prefers trading in shorter terms, moving in and out depending on what's going on.
She discusses corporate scandals after the 9/11 period, telecom meltdowns and frauds.
She got sick of Goldman Sachs and he quit this career to become a journalist, someone that has a voice and has something to share with the world.
She then discusses the financial crisis of 2007, 2008 and how all happened.
Nomi is passionate about helping ordinary people with their finances and getting them on the path to investing. Watch this interview closely
Penny stock trader, author
Tim is a controversial trader of penny stocks, low-priced stocks that people avoid like the plague. But he knows his stuff very well, as he started trading when he was in high school and turned $12,000 into a million dollars.
He's also the creator of the DVD training program "How to make millions". 
People hate penny stocks because they don't understand them, they believe that these companies will eventually crash, and Tim agrees. 99% of them fail. But what traders don't know about penny stocks, is that in the meantime, before they fail, their stocks can rise even 1000% in a few days. 
He does not trade every day if there's nothing interesting going on.
Every year he resets his account to around $12,000 to start off as a newbie with a small account. 
Tim is an exceptional and unorthodox trader, don't miss this episode
Wealth Breakthroughs/Revealed Films
9 Episodes Documentary
On-Demand Packages and Bonuses
9 Episodes (DVDs & online access)
9 Episodes transcripts (bound book & pdf)
9 Episodes audios (mp3)
Bonus: 24 never-seen-before unaired interviews
Bonus: live Q&A session
Bonus: Wealth breakthroughs action guide workbook
Bonus: Choose yourself by James Altucher
Price: $79/$147
Also, there's a bonus package that expires after Episode 9 goes offline.
Twice each month, for a full year, they'll be recording and sending you a new life-changing episode.

Transcripts of each new episode

Audio version of each episode

Wealth breakthroughs workbook
My Review: the real value of this package is worth well over $2,000. And have in mind, that just one interview and insights from one of these wealth experts can change your life forever.
Go ahead, $79, or $147 for all these interviews is a steal for them and a big win for you.
9 Episodes (DVDs & online access)
9 Episodes transcripts (bound book & pdf)
9 Episodes audios (mp3)
Bonus: 24 never-seen-before unaired interviews
Bonus: exclusive lifetime access to episode 10
Bonus: exclusive lifetime access to episode 11
Bonus: live Q&A session
Bonus: Wealth breakthroughs action guide workbook
Bonus: Choose yourself by James Altucher
Bonus: Knowledge and power by George Gilder
Bonus: Road to ruin by James Rickards
Price: $179/$279
Also, there's a bonus package that expires after Episode 9 goes offline.
Twice each month, for a full year, they'll be recording and sending you a new life-changing episode.

Transcripts of each new episode

Audio version of each episode

Wealth breakthroughs workbook
My Review: the gold package could be sold for $3,000 or more. You have more bonuses, 2 more books to explore, and 2 more episodes to watch.
Go ahead, $179, or $279 for all these interviews and bonuses is a no-brainer.
I'll be adding updates to this review very frequently as new interviews and documentaries are being released.
In the meantime, you can watch the docu-series for free.
Wealth Breakthroughs/Revealed Films
9 Episodes Documentary
That's it, another review has finished, here on Web Market Support. I am waiting for your comments and thoughts. Till next time.

Tasos Perte Tzortzis
Business Organisation & Administration, Marketing Consultant, Creator of the "7 Ideals" Methodology
Although doing traditional business offline since 1992, I fell in love with online marketing in late 2014 and have helped hundreds of brands sell more of their products and services. Founder of WebMarketSupport, Muvimag, Summer Dream.
Reading, arts, science, chess, coffee, tea, swimming, Audi, and family comes first.
We Teach
Marketing &
 Business
Live on Zoom
Your host: Tasos Perte Tzortzis
Schedule an interview so we can evaluate where you are right now, your needs and goals, and we'll give you a detailed analysis of how the workshops work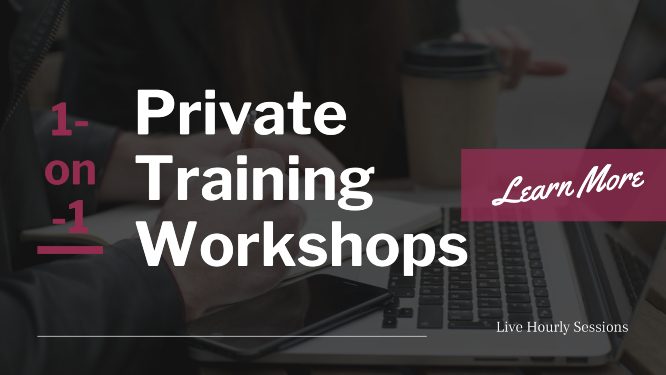 Some of the links on this page are "sponsored". For more information, I refer you to the Disclaimer page.