The legend strikes again!
It's good to see Ray active on the filed, as always. He just released a new free mini copywriting video course, to help aspiring copywriters shine in the digital and offline world.
I'm monitoring Ray's actions for a very long time now and he's my copywriting mentor. I always enjoy listening to his powerful audio files while he transforms the way I think about business, sales, and marketing with his unique and soft voice.
Ray is more than just a copywriter teaching other copywriters. He's got a unique talent, speaking to your heart and mind. When I hear, watch, or read Ray's material, I forget about sales and marketing, and I focus on the people.
The $2 Billion Sales Letter
The new copywriting course comes with a free e-book, the $2 billion sales letter, which I have already reviewed.
It's a mini collection of sales copy examples that generated billions of dollars. Although you might not be able to replicate those results soon, but you could, this book will help you realize one core secret.
That great copy is, in essence, formulated. As it happens with books, movie scripts, and anything that has to do with storytelling.
CashFlow on Command
Video Lesson #1 – The Master Skill of All Business
Ray is making an introduction. He illustrates his experience, some of his connections, and the areas he's active online.
Right from the start, he underlines the importance of writing copy that persuades people to act. It's the master skill as he says, the one that can transform companies, solo entrepreneurs or freelancers, ad campaigns, advertising in general.
The Master Skill of Business, and Life
The skill of Influence:
Let's use Ray's own words for that matter…
If you can influence people to come to work for your company you can get the best employees. If you can influence people to agree with you on a deal you can get the right contracts to make your business work. If you can influence people to believe in the value of your product you can get them to buy from you in larger amounts, for larger prices, more frequently.
If you can influence your spouse about where you want to have dinner you get to have the food you want tonight. Influence is the skill, not only the master skill in business but the master skill in life and you've been practicing it all your life.
That's why I know that anybody can do this thing that I'm going to tell you about. This thing called copywriting. Writing the copy, writing the words that sell products and services and ideas because you've been doing it all your life, you've been doing it since you were a child.
You certainly have had influenced your parents, didn't you? Do you have kids? Do you know how they influence you? Do you ever had the experience where they're whining and crying and they're asking for a funnel cake at the fair and you're telling them, "No, it's not good for you. You're not getting one." Five minutes later they got funnel cake all over their face because they know how to influence.
You already have these skills resident within you all and I'm going to show you how to activate them in a very specific way and that's going to give you the power to create the life you want for yourself
Then, Ray points out a few examples of wealthy copywriters that managed to work on huge projects. These copywriters come from all walks of life, others with degrees, others did not even finish high-school. But it does not matter, because…
If you can write an email or a Facebook post, then you absolutely can write compelling copy. Because it's a skill that you can learn.
The next part is a story, of two young men that graduated from the same college. He continues with the Wall Street Journal example, and Jay Abraham.
The Ultimate Upside Leverage
Downside leverage is like having a mortgage on your house.
The upside leverage is like having a company that struggles to make a progress, and you don't change anything. You don't change employees, you don't improve your products, you don't change the prices, nothing at all, except you change the copy that runs in your ads, or the copy that is posted at the front door or window of your company.
Because of this tiny change, people show interest in what you're selling.
The 4 Freedom Factors
Freedom of location
Time freedom
Freedom of association
Economic freedom
Video Lesson #1 – Resume:
A very powerful introduction to the world of copy. Yes, copy can change everything in a business. I've seen it happen almost every day on my website and in my offline first step endeavors as a local marketer.
Video #2 – Prelude:
In the next video, Ray is going to reveal his powerful copywriting framework in detail. You can use this to write blog posts, articles, letters, emails, this will help you write everything better. Finally, he will show you how to use copy to build and grow your business and if you are a freelancer or want to be a freelancer, he'll show you how to get paid while you build your business
Can't wait for that.
Video Lesson #2 – The New Persuasion Map Sales Tool
In this new video lesson, Ray shares a new way that you should use to approach your copywriting. It's neuroscience.
Ray says…
There's something about using your hand and a pen and paper and hand copying great sales letters, sales copy that was powerfully effective and proven to work in the marketplace handwriting it out multiple times. This takes a lot of work but there's something neurological that happens that gets the rhythms, the cadences, the way of thinking, the phraseology if you will of great copy ingrained in your nervous system so that it becomes instinctual.
This advice is very commonly given and it's very uncommonly practiced. Everybody in copywriting seems to know this advice, loves to give it probably 1 out of 100 people in the world of copywriting has actually done this, I'm one of those. I recommend you be one of those, too.
The really important question is how do you know which sales letters are worth hand copying?
Because if you copy unsuccessful sales letters, you'll be ingraining unsuccessful copywriting patterns into your nervous system. The best way is to let somebody who knows the actual performance of the sales letter guide you. I will do that for you. I'll do it for free.
Next, Ray uncovers another powerful copywriting secret.  80% of the sale is in the relationship, only 20% is in the mechanics of making the sale. 80% of your communication should be about identifying with your reader, with your prospect. Showing them that you understand their world, that you understand their problems, their pains, their fears, their frustrations, their anxieties plus you understand their aspirations, their dreams, their goals for the future.
15% of your copy should focus on showing your prospects the cost of not doing business with you.
The next 3% is about an incentive to act (a bonus, a deadline, scarcity, urgency…).
The final 2% is where you ask your prospects to buy what you're selling.
The Revised P.A.S.T.O.R Framework
I had already reviewed the PASTOR framework last year. But now, Ray's announcing that the framework has been improved.
The letters of the word PASTOR are acronyms but the meaning of this word lies in this. If you approach your prospects and clients as someone who cares about them, you'll never sound salesy or scammy. As a pastor, a shepherd who cares for the flock.
PASTOR:
P: Person, problem, and pain. This is part of the 80% (the relationships part). You make an introduction to your offer by showing your potential buyers that you know their problems, you know who they are, and how these problems make them feel. You make a connection with them, a very personal one.
A: Aspiration, amplification. You speak directly to your customers' dreams, hopes, and desires. You underline the cost of not doing business with you. This is part of the 15% (the cost of inaction).
S: Story, struggle, solution. This is where you tell a story. For example, how you struggled with a similar or the same problem and you found the solution, or how your product helped other people overcome their problems. If you can speak the same language they use, they feel you understand them, so they connect with you directly. This is part of the 80% (the relationships part).
T: Transformation, testimony. People don't buy products or services. They buy the positive outcome that your products will bring in their lives. The change, the transformation. Testimonies are important to your prospects in order to understand that others have used the same products or services and helped them reach their goals. It's part of the incentive, the 3%.  It's not a direct incentive like a deadline or scarcity but showing a transformation definitely incentivizes people to take action
O: Objections, offer. The objections are a new element to the framework. When you show people a product or service they will have questions, some may call them objections. They might be afraid that the product will not work for them, or they might find that the product is expensive. This is the part where you handle these objections/questions before they actually ask you. It's part of your copy.
Ray mentions that you should feel happy when facing these objections. And you can say something like, "Hey, a lot of people when they see this offer have questions about it, here are the most common questions I hear and the answers".
And Ray continues… " Tell them what you have to sell them, how much it is, how it's going to be delivered but make that only about 10% to 20% of the offer part of the copy. The other 80% of the offer portion of the copy needs to be about the transformation".
R: Request, response. This is where you actually ask your prospects to buy your product or service.
This is the framework I use for every sales page or sales letter I produce, whether it is for this website, a client, or an email. And it works like a charm.
Video Lesson #2 – Resume:
Ray made some changes in the PASTOR framework and added the sales map. This is where you know how much space of your copy should be included in every section. Powerful stuff as always.
Video #3 – Prelude:
He will be teaching how you can use these copy lessons in order to start a business from the ground up. Can't wait for that…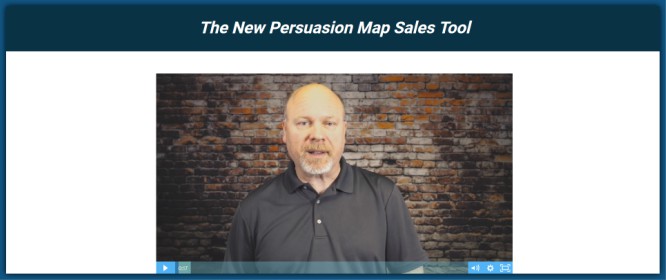 Video Lesson #3 – How to Write a $150,000 Sales Letter Even if You Hate Writing
After a brief introductory review of the first 2 videos, Ray is analyzing how he's able to write copy for clients and get paid $150,000. Of course, these are people and companies that make a lot of money.
They're paying Ray for pre-launch content. This is the modern way of things. When a company has a new product to be launched they don't just launch it right away. First, they warm up their audience, followers, or subscribers of the upcoming launch with digital content and emails.
Ray's producing long pieces of content for these pre-launches projects.
Ray Underlines…
The key to good pre-launch content is it should provide value in and of itself.
It should be good enough that if you want you could charge for it, but you don't. This proves your value to the people who are watching your pre-launch content or reading it. It makes it much easier to offer them something for money later on because they feel like, " Well, the free stuff was so good, that paid stuff must be even better".
He writes 10-15 pages documents and supporting emails. After 3 pieces of pre-launch content, he writes a sales message, the sales letter, a sales video, and script for the sales webinar.
These pieces all contain similar information but are written and structured differently. The sales letter is about 15-20 pages long but it can exceed the 50 pages in some cases depending on the product or service promoted.
Then, he writes cart open emails announcing the sales period that is time-limited, in almost every situation. He lets people know the cart is open, is closing soon, the details of the launch and more.
He then produces the cart close emails, and usually, people respond the very last days or even hours of the launch. It's in human nature to respond the very last minute.
Many people complaint about all these emails and messages, but Ray highlights that if you don't send these emails you'll receive more complaints from those who were interested and missed the chance to buy the product on time.
Next thing he takes care of is the webinar script. He follows buyers and non-buyers.
This is a lot of copy to be written.
And in the cases you bring joint venture partners to help promote your launch, you write emails for them as well.
A set of emails to persuade them to promote the launch, and a set of swipe emails to help them with their campaigns.
In total, the copy for the launch is about 100 pages long. It's a small book, and you give your best, it takes so much time to produce it, and it takes so much of your energy. That is why Ray is able to charge this kind of money to his clients.
Now you may say that you can't charge $150,000 for such content because you don't have Ray's experience or his track record. Ray agrees, but if you have the basic copywriting skills you can charge $10K, $15K, or $20K.
The key thing is in the results, not in the quantity of the copy content.
And companies don't have the time to write 150 pages of sales messages, nor they can, because they can't write copy that sells.
What your Business Will Look Like Once you've Mastered the Art of Writing Powerful Copy
In this part, Ray shares some stories and testimonials from people he helped with his copywriting academy lessons.
Trivia Barber, founder of Priority VA. She was connecting virtual assistants with companies and the copy she was writing was not good enough, no results whatsoever. She read and studies a lot but she did not want to get involved with copywriting until she met Ray.
She continues…
What really resonated with me about Ray and the way that not only he positions himself but his products, is that he wants us to build businesses that make money. He makes that not a bad thing but he wants us to do it in a way that is filled integrity and, really, he doesn't want us to lose ourselves in the process.
That's why I was so drawn to take part in his courses. I think the best thing that I found in all of Ray's trainings, whether it's in just a podcast because you can learn stuff from his podcast people. In anything that Ray puts out is that he gives you actionable content. It's not just this ethereal fluff that you need to then go sit in silence and figure out. He gives you actionable steps that you can take.
His pasture framework alone is worth the cost of an admission fee to working with Ray because it's a framework that will get you any content that you want to create in a well thought out, concise way that's really will convert at the end of the day. I use the pasture framework whether I'm writing a Facebook post, a sales page letter for my audience, whether I'm writing e-mails for myself or for affiliate programs that I'm a part of, it's really the basis of any content that I'm going to create.
The interesting thing is that now that my business is grown, I have teams of people that are coming alongside me and helping me create content at scale. The first thing we have them do is get through Copywriting Academy so that they too can start to embrace the methodologies that Ray so eloquently teaches in his contents
There are a few more testimonials and the video ends.
Next video prelude
How do you go to the next level? How do you, as a business owner, learn to take copy and turn it into cash?  If you want to be a freelancer, how do you take that skill and get paying clients right away so you can start paying the bills and building your own business and your own nest egg?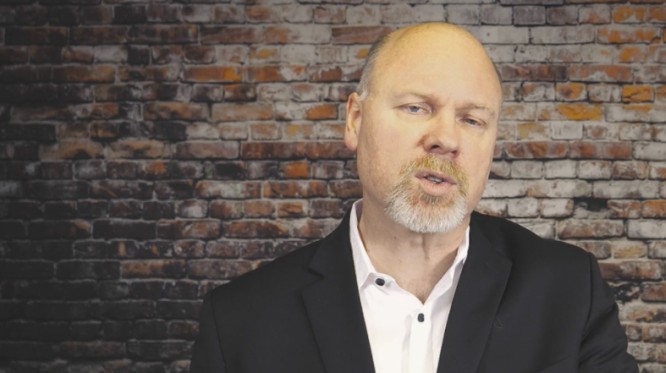 Looking for Ways to Start an Online Business? Here's a List of the Best Solutions
Epilogue
As I've already mentioned at the beginning, I'm a huge fan of Ray.
I've studied numerous courses and lessons, read one of his books, the "How to Write Copy that Sells", and I continue listening to his lessons while driving, pretty much often.
Ray's courses helped me create compelling copy for this website, and I helped a few local clients attract more customers and increase their revenue by applying his copywriting framework "PASTOR".
Ray's process for writing pre-launch content is the formula that all modern entrepreneurs and companies follow. I've participated in hundreds of joint venture launches and affiliate promotions, and everything that Ray suggests is what companies already doing. Before you sell you have to provide value in the marketplace.
If you're serious about starting a freelancing copywriting career, then Ray's the best coach out there (and I've watched many of them). He can help you get started the right way, as he's a very experienced writer and ad maker for radio stations, operating for decades.
There are thousands of positive reviews and critiques and he's been praised by top industry leaders, like Brian Tracy, Tony Robbins, and more.
If you need copy that sells, that is persuasive without sacrificing your integrity, that is not salesy or pushy, Ray's got the formula.
If you run a company and you don't want to spend hundreds or thousands of dollars every time you need copy that converts, then you should be interested in joining the copywriting academy. This way, you'll have the power to write copy for your products and services on your own, without worrying about finding good copywriters to get the job done.
Go and watch the free video series, and I promise you…even by attending these free lessons, you'll become a better marketer, and you'll be able to sell more of your products, services, or even your ideas.
That's it, another article has finished, here on Web Market Support. I am waiting for your comments and thoughts. Till next time…

Some of the links on this page are "affiliate links". This means if you click on the link and purchase a product, membership, or service, I may receive an affiliate commission at no extra cost to you. Regardless, I only recommend products and services I use personally or I believe will add value to my readers. I am disclosing this in accordance with the Federal Trade Commission's: Guides Concerning the Use of Endorsements and Testimonials in Advertising. For more information, I refer you to the Disclaimer page.