Own Your Future Challenge
5-Day Free Virtual Event May 11-15
Why you should attend the 5-day challenge
Last year's pandemic was catastrophic for all the countries around the world. 
Businesses shut down, economies paralyzed, millions of people left unemployed.
Fear and uncertainty took control.
On the other hand, businesses that are part of the digital economy, are growing.
eCommerce, online software, applications, social media, forums, networks, online communities, social audio platforms and podcasting, video platforms, virtual events, conferences, seminars, workshops, digital products and services, freelancers, virtual assistants, web design and photography, web development and coding, and so much more.
Now, 2 years ago, we had predicted that self-education was becoming the new norm. 
As universities and colleges cost a fortune and because students don't want to be in debt anymore, and because of the rise of eLearning platforms, where people can learn from other experts any topic, any subject, any profession in detail, and due to the covid-19 restrictions, people were isolated, and now they spend more time and money online than ever before.
This gave a boost to the self-education industry that is part of the digital economy. 
The self-education, or knowledge, or information industry if you will, is the fastest growing industry in the world and it's projected to reach $200 billion. 
And this is good news.
And now I want to invite you to investigate this amazing industry. 
And you can be part of the digital economy as a student of course, or you can take it one step further, and become a teacher and share your stories, experiences, skills, or expertise, or even better, you can become a knowledge reporter and share other people's skills and knowledge in the form of digital products and services that the market needs right now.
Tony Robbins:
Most of us today are missing the ingredient that can make you succeed.
Dean Graziosi:
If we don't own our future, someone else will.
There's a 5-day virtual event and it's called "Own Your Future Challenge". 
And it's called challenge for a reason.
Because this is not the typical or flat event where you just absorb knowledge and then forget about it in just a few months. 
This is all about YOU getting challenged. 
You will get challenged to adapt in the new digital economy. And it's about you taking massive action from day 1.
In this event, you will meet some amazing people, the biggest minds in the entrepreneurial world. All of them are part of the digital economy and each and every one of them has impacted thousands of people.
The orchestrator and big mind behind this event is Dean Graziosi. The world-renowned entrepreneur, real estate investor, multiple-time bestselling author, and also known as the "underdog".
We have Tony Robbins, bestselling author, entrepreneur, philanthropist, life coach, and America's top business strategist.
And we have other entrepreneurs snd people from the digital marketing industry like Russell Brunson, co-founder of Click Funnels, we have Jenna Kutcher, BossBabes, the founders of the fastest-growing media education company, we have Rachel Miller, Pete Vargas, founder of "Advance Your Reach", we have Pedro Adao, the challenge guy, we have Jamie Kern Lima, Chalene Johnson, world-renowned motivational speaker, we ave Glo Atanmo, an online educator and content creator in the travel space, we have Trent Shelton, a former NFL player, Prince EA, the filmmaker and creative speaker that touched the hearts of millions of people,, we have Dave Hollis, a former Disney executive, that left the company to own his own future.
And more guests are going to be announced in the next days. 
The 5-day virtual event is absolutely free and you can watch it from the comfort of your home or wherever you are in the world. 
There is more information about the event on this page and you can also get access to some amazing stories and examples of the self-education industry and other free downloads, material, and reports that I will be releasing during this week. 
So I invite you to join me in this 5-day virtual event to take ownership of your own future because if you don't own your own future, then someone else will.
If you don't take massive action today, if you watch things happen, if you wait for someone else to save you or fix things for you, then you will get left behind. 
But you can decide to take massive action today, and you will be proud in 1, or 2, or 5 years looking back that you took massive and uncomfortable action, and instead of waiting for things to happen, you made things happen. 
So sign up using the button below and I will see you soon.
Take care!
The orchestrator behind this gigantic event.
He's one of the most respected entrepreneurs of our generation. With a billion dollars in sales to his name, Dean is paid tens of thousands of dollars for just hours of his time.
He is the creator and founder of Motor Millions and Think A Little Different, both of which are successful business-opportunity infomercials that teach people how to make money with cars and real estate.
He has been on TV every day since 1999 and has shipped a total of over one million manuals, tapes, and videos. He's also a multiple-time bestselling author.
He lives in Scottsdale, Arizona.
But Dean's past is noteworthy for various reasons. You would expect that such a successful individual had been wealthy for all his life but that is not the case at all.
His family was not poor nor wealthy but when he was only 3 years old his parents got divorced. The family had economic problems ever since and they were moving from house to house. He lost the count. His mother was working day and night to provide the essentials.
He had dyslexia and his teachers had a hard time educating him.
He was scared at high school, afraid of his friends, afraid of being dyslectic, being like a nerd. He did not go to college.
His dad's business eventually failed. At some point, he could not even sleep. He was living on credit cards, adding debt to his account on a daily basis.
He took jobs to stay on his feet. He even started his own business but he failed.
And more importantly, he had to fight his inner demons. 
We all have 2 voices in our heads, Dean says.
But I still have this voice inside me telling me you gotta have money to make money, no one from my family was even been successful, how am I suppose to do better? My parents worked their butts off and they did not make it, why would I? I don't have a great education, I don't have a vast vocabulary, I can never read in front of somebody, my eyes go faster, my brain goes slower, there is a gap I can't bridge. 
And now there's this 2nd voice inside me that says…
Everybody's wrong, I think I can do this, I don't care I don't know how to write stuff, I'll try to do it,  damn it.
And these 2 voices were battling inside his head…
Dean found a way to make his "positive" inner voice become stronger by taking the negative stories and beliefs from the "disempowering" voice and flipping them upside down.
Just a reframe. 
His life totally changed when he ordered a training program created by Tony Robbins.
His circle thought he was a dreamer, a crazy man, who would pay for knowledge? Tapes and DVDs?
But these tapes literally fueled him with a superpower, a power that he was meant to use for the rest of his life.
Dean was introduced to the self-education system.
In just 3 years he runs his own infomercial on TV selling his own product.
Dean was an underdog but he became a billionaire. If you have an inner voice inside you that's telling you that you can't become successful, think of Dean and start studying what successful people do.
He devoted his life to transferring his beliefs, ethics, values, and experiences to entrepreneurs around the world.
Tony is one of the world's most sought-after success coaches and educators – filling arenas with hundreds of thousands of people annually while changing millions of lives. 
He is an American best-selling author, entrepreneur, philanthropist, life coach, and the nation's #1 life and business strategist. Robbins is known for his infomercials, seminars, and self-help books including Unlimited Power and Awaken the Giant Within. In 2015 and 2016 Robbins was listed on the Worth Magazine Power 100 list.
He has dedicated his life to helping people discover their true purpose and leverage their unique gifts to achieve massive success – to make their life a true masterpiece. If you're feeling stuck, or unsure of your next step, Tony will lead you to clarity, focus, and action.
Mr. Robbins has empowered more than 50 million people from 100 countries through his audio, video, and life training programs.  He created the #1 personal and professional development program of all time, and more than 4 million people have attended his live seminars.
He is the chairman of a holding company comprised of 40 privately held businesses with combined sales exceeding $5 billion a year. He has been honored by Accenture as one of the "Top 50 Business Intellectuals in the World"; by Harvard Business Press as one of the "Top 200 Business Gurus"; and by American Express as one of the "Top Six Business Leaders in the World" to coach its entrepreneurial clients. Fortune's recent cover article named him the "CEO Whisperer," and he has been named in the top 50 of Worth Magazine's 100 most powerful people in global finance for three consecutive years.
As BusinessInsider reveals, he started out as a broken janitor. He saved a week's worth of pay and the way he spent it changed his life.
His troublesome childhood and his poor family made him realize that he needed to change. 
Eventually, he learned about a seminar organized by someone named Jim Rohn. 
Tony's landlord described Rohn as a man that condenses the knowledge of a lifetime into hours.
Tony asked if he could go to one of his seminars.
This is where he spent this money. 
He was astounded by Rohn's motivational spirit and approached Rohn to work for him and soon became his protégé.
This is what changed his life.
He started applying Rohn's teachings and honed his own voice. 
He never looked back.
He is devoted to change people's lives mainly through live events, masterminds, and coaching. 
Most people are consumers, they are just trying to buy it, they don't own anything. And most people are trying to compete. If you are serving a small number of people and many people can do what you do, you're less valuable in the marketplace. But if you focus on you and you work and make yourself better, stronger, you develop insights or skills that are priceless to other people, then you'll never have to worry about doing well.
One of the most successful students of Dean and Tony.
A small-town Minnesota photographer, podcaster, and educator with big dreams.
She says…
At the age of 22, I invested in a $300 Craigslist camera. Little did I know, that camera would be my one-way ticket out of my windowless office corporate job. That single investment led me to the 7-figure empire I'm running today. 
In 2011, she launched a blog on a free WordPress site. It was all about weddings. 
She shot her first wedding on this camera he bought from Craiglist and started her business as a side hustle.
She was slowly growing her photography business and in 2014, she spoke at her first workshop.
His social media following was growing and she started utilizing emails. In 2015, she launched her first online course.
She then launched the podcast "Goal Digger". 
Her business exploded ever since. 
Dean, Tony, Jenna, and the lineup of speakers are devoted to helping people embrace the new digital economy.
It's a wake-up call for those that have higher dreams and hopes for the future but did not fight for them yet.
It's a call to change people's lives once and for all by helping them take their future into their own hands.
As Dean says…
If you don't own your future, someone else is gonna.
This challenge is designed to inspire, motivate, educate, and enterain but more importantly to propel attendees to take massive action with the goal of taking an idea they have and turning it into an economic opportunity.
American corporations using online learning in 2011
How old is the eLearning market in years
Self-study eLearning percentage in the market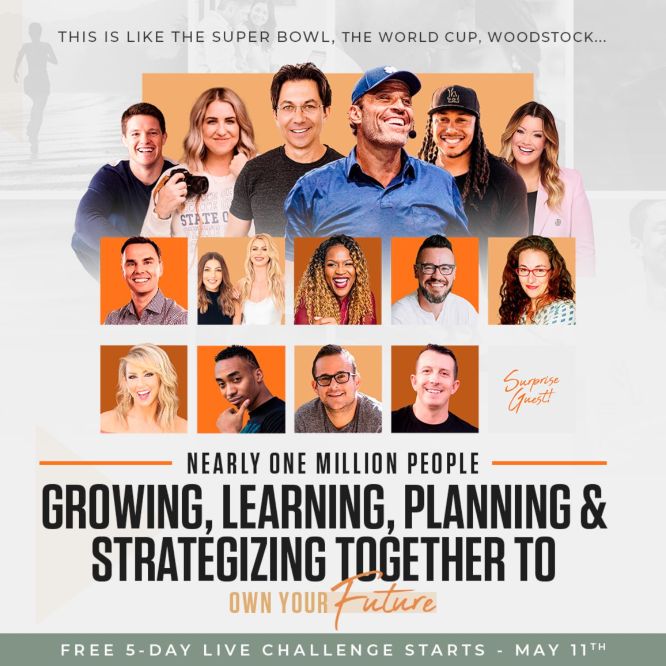 Mark down your calendars now.
May 11, 12, 13, 14, 15th @ 2 pm ET:
-If you have an internet presence and do not yet have products and services, the speakers at this event will guide you to create digital products and services and train you to promote them.

-If you have a business and want to add digital products and services to your portfolio, then you should not miss this challenge.

-If you still have neither a business running nor an online presence, this event will be the starting point of a new and brilliant career for you.
This event is for you if you are:
A coach, consultant, course creator, blogger, service provider, practitioner, entrepreneur, marketer, teacher, influencer, expert, if you have a brick n mortar or eCommerce business, or any business at all
A business owner that wants to add digital products and other services to their portfolio
An aspiring entrepreneur with an idea
Someone with a message to share
One of those that want to share their stories and experiences and impact other people
Someone who got through a mess and want to turn this bad experience into a powerful message that will affect millions of people
A creative soul that wants to connect with others on a deep emotional level
Someone who wants to share their passions to inspire, motivate, and create change in other people's lives
One of those that want to use their current skills, knowledge, or experiences and turn them into digital products
Curious about the self-education industry or ion other words the knowledge industry and want to move fast, with confidence, clarity, and a strategic plan
Someone who wants to report on other people's skills, knowledge, and expertise and turn them into something tangible that can affect people's lives
Anyone without online or digital experience
Someone that wants to pivot, shift, and explore new ideas and opportunities in the digital economy that's exponentially growing
3 Simple But Important Steps
Crush outside noise and inner self-doubt:
If you don't already have the life of your dreams with total control over your happiness, purpose and finances… it's because something (or someone, maybe even you) is getting in your way.
Craft your "own your future" roadmap:
Each day during the challenge you'll discover ONE step to take immediately to actually transform your life during the challenge.
This is how you build your success roadmap so that by the end of 5 days you'll be confident about how to pivot fully into the life you know you were meant to live.
Unlock the path to true mastery of your life:
This challenge is designed to show you the path to new possibilities that could lead to next-level success, new energy, and excitement, and most importantly new impact and purpose you couldn't have imagined before.
They were broadcasting on Facebook, YouTube, and Zoom (VIP) simultaneously. An epic production.
KK welcomed people in the warmest way and got everyone excited about what's coming next.
We watched a short video clip of Dean Graziosi's story and KK invited Dean to the plateau.
Dean was absolutely professional. He revealed the huge opportunity in the modern digital economy business world and how he was able to transform his life after watching Tony Robbins' DVDs and tapes back in the day when he was young.
The crowd was going nuts and wanted to learn more, the chat was flooded by questions but Dean calmed everyone down. He underlined that first, it's very important to adopt the right mindset, the entrepreneurial spirit before moving on to details on how exactly we'll be creating digital businesses.
But he also explained how the self-education industry works. He brought a whiteboard and showed that digital economists are the "bridge" between where people stand in their life and where they want to be.
In our lives, we may go through a mess, we learn and experience things that change us, and we take uncomfortable action in order to find a solution to our problems, and as a result, we develop skills and become masters on specific topics.
In the self-education industry, you can help people move forward fast and avoid all the pitfalls and obstacles that got in your way, you are actually the bridge.
Now, it was time to heat things up and…
And so Dean invited Tony to the room and the atmosphere changed. Tony's unparallel passion and constant movement got people ecstatic.
The first 15 minutes were chaotic and the VIP guests were going crazy (me included- you can spot me in the upper left corner, the guy in this dark alien background).
After a while, Tony discussed his past and how Jim Rohn was leading him to a world he never thought existed.
You see, Tony's family could not provide the essentials and he knew that he had to do something about it.
When he discovered Jim Rohn, everything changed.
Jim used to say…for things to change, you gotta change. For things to get better, you gotta get better.
Become the best version of yourself, give away as much value as you can, and then things will change for you as well.
Tony analyzed the 3 mandates of leadership, limiting and empowering beliefs, the President's John F. Kennedy in 1962 speech, presented the story of Mel Fisher who worked for 16 years without getting back anything in return just to follow his dream that eventually became true., and the 3 core beliefs all digital entrepreneurs should embrace.
Tony led the discussion for an hour and a half.
At some point, he invited everyone to stand up and had us refuel our bodies with positive energy through an exercise that I absolutely enjoyed. 
People were shouting like maniacs, others were dancing, I could see a mix of emotions.
Tony surprised me for good.
Jenna was next and she was very nervous. It's logical when you are in the same room with legends like Tony and Dean. 
He showed people that everything is possible and how a small girl from Minnesota achieved extraordinary success after following her dreams.
A down Earth girl shared amazing stories and got people wondering if they can do it too.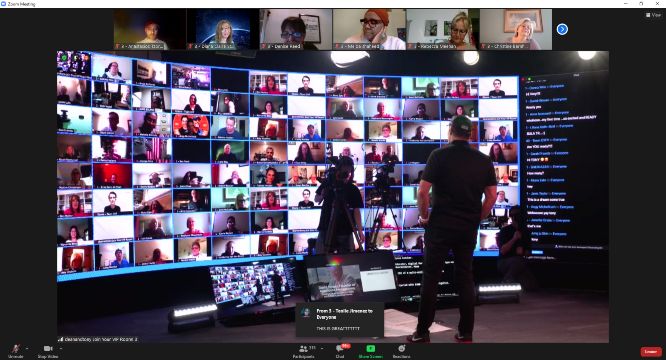 At the end of the session Tony, assigned homework.
Besides, this is what challenges are all about. Getting challenged.
There were 4 tasks to complete:
Write down one "old belief" you had about your life and your ability to own your future
Write down one "new belief" empowering you to own your future.
What has that old belief cost you in time, money and resources?
What would the new belief allow you to be, do, have, make?
VIP Portal Video Walkthrough
The extra VIP session was off the charts. Dean and Tony answered people's questions, they went deeper into the world of self-education and made a big promise for tomorrow (today).
Everyone applauded Jonathan (if I remember correctly his name), an aspiring entrepreneur, and a couple (can't remember names) that were frustrated about scaling their business.
Dean explained that this is only possible by hiring people and outsourcing things and Tony showed how he is able to manage over 80 companies, be a dad and husband at the same time, and a man that needs some time alone.
I won't reveal more information about the VIP session, on purpose, of course. 
Another epic production, they were broadcasting on Facebook, YouTube, and Zoom (VIP) simultaneously. 
Dean started out in a dynamic way. He shared his secret "dot" strategy.
He shared his story with the "Million Motors" brand. How disappointed he felt when he was trying to sell his expertise to the whole world.
But he had a moment of epiphany.
He realized that he did not have the knowledge to deliver his product to everyone. He did not know the best strategies for selling cars that could satisfy experienced car dealers.
But he was good enough for a small minority, a small group of people.
Those that wanted to make some extra money selling a car a month. The newbies, the beginners.
And he thought that this idea would work. And it did. It worked big time, and this was just the beginning of an extraordinary career.
Dean also shared other people's journeys and how they found their own dots as a way to serve people and impact their lives. A garage of examples that clearly show the power of going deep, searching this micro-niche that you are destined to serve.
Chalene Johnson in an elegant black dress showed up and the attendees started shouting. If I say she was energetic it would be an understatement.
She fired us up.
She explained how important the dot is when you run a business either online or offline.
She shared her story and how everything changed when she decided to do one thing instead of doing everything. Her dad and relatives, who the majority of them were entrepreneurs, believed that an entrepreneur can do everything on their own and this is what they should.
But Chalene discovered that they were wrong.
She analyzed how Amazon, this giant empire, got started out. I bet you know what Jeff Bezos was selling from his garage-based business. Books. Slowly, Amazon started selling other things, now they sell everything. But when you start small, you actually expand your horizon.
She also revealed that you can change your dot anytime you want.
The next guest Trent Shelton entered the room aggressively and people went crazy. The chat filled with hearts, smiles, and thumbs up.
There are 3 types of people, the watchers, the wishers, and the workers.
And there are people that need your story. Listen to the voice inside you and get your greatness to the world.
When the mission is strong enough, the struggle will never be enough.
Sometimes losing everything is the best thing it can happen to us. Because this is when we wake up for real.
The biggest enemy is our inner voice telling us we are not good enough.
Don't wait for people to support you. Go on and support yourself. And the level you support you receive does not even matter to the level of success you are going to achieve. You set the tone for your life.
Your mission has to be magnified, your mission is your magnet. It has to be about leaving a legacy.
Everything changed for Trent when he was in his room, looking at his child's photos and started wondering if this was what life had for him. He was at the lowest point of his life, but an inner voice told him that this is just the beginning.
Opportunity cost: never let the fear block you from changing. Commitment, do what you start doing.
He decided to record a video and when 10 people watched this video he was excited. It meant the world to him.
This was the beginning of an amazing journey.
At the end of the session Karisha, assigned homework.
Besides, this is what challenges are all about. Getting challenged.
There were 4 tasks to complete in less than 3 minutes inside the private Facebook group:
What is the limiting belief that most often stops you from unlocking what's in your head and selling what you know to those who need your knowledge?
Leaning into your new belief system, what is the one thing your friends/family/colleagues come to you for (that is easy for you to do) that has them saying "Wow, I wish I could do that!"?
Knowing what you know now, what could you sell to others based on your (well above average) skill level on the topic? (ex: how to train a pet, how to sing like a pro, overcome anxiety, etc)
Knowing what you know now, who could you sell to? Remember, your ideal client is you just a few years ago. (Don't be afraid to get specific!)
This time, the extra VIP session was sentimental. We had Trent and Dean answering questions and at least 3 of the attendees expressed their emotions and almost fell to tears.
Dean and Trent made everything they could to go deep with their answers and help the attendees overcome their fears, insecurities, and disbelief. 
They clearly showed the way that is all about embracing ourselves for what we are and there are always people willing to hear what we have to say. We can't satisfy everyone but we can do miracles for some of them.
Today's sessions is one I will never forget!
Another epic production, they were broadcasting on Facebook, YouTube, and Zoom (VIP) simultaneously.
Dean started out by recapping what happened during the first 2 days. He asked people what would they do if they had one week to prepare a course, training, or workshop and deliver it to their 20-year old self and convince them to spend $50 to get access to it.
He asked us what would we would if our 20-year old self said "Wel, I'm OK, I don't need this". 
Would we do everything we can to make them listen?
He explained that he and Tony were so enthusiastic about this challenge because they were presenting us with this extreme opportunity. 
He shared a beautiful story of her wife. 
Dean underlined the importance of loving what you do. And when you attach your enthusiasm and excitement to what you create, then selling does not feel like selling. 
He shared another incredible story when he was at an event with businesswomen. And how he helped one of them understand the real power of marketing and selling her product because when you avoid marketing and selling, you're actually making a huge disservice to your people.
He also shared the story of Jamie Falahee, who created a course on her cellphone in her kitchen to help naturally kids with eczema. She was Dean's student, and she had been through fire and hell to cure her son. And when she created a masterpiece course she was afraid to sell it. But Dean trained her and she overcame her limiting beliefs. The craziest part of this story is that 6 months later, Dean's wife was looking for help to cure their son's eczema and she discovered Jamie's course and went through it.
Dean again highlighted that selling is just service. 
Jamie Kern Lima was vulnerable and emotional.
She shared her beautiful story of how she transformed from a shy girl into someone who trusts her guts.
She was never fulfilled working for others, she always knew that there was something more.
She shared her story of IT Cosmetics, and the crowd was listening ecstatically as she was revealing how big cosmetic brands and TV shows were denying her proposals for cooperation.
But she decided to keep on going and trying no matter what. Her big why behind this brand new company and her vision helped her find the way to success. It was quite painful but so, so rewarding at the end.
At some point, they managed to book a meeting with a potential investor, and although the investor found the quality of Jamie's products superb he did not want to invest in her company.
And Jamie had the courage to ask why and she asked him to be sincere and honest.
And he said…
I just don't think women will buy makeup from someone who looks like you with your body and your weight.
Pretty devastating, right?
But she did not give up and after several years, she was able to sell IT Cosmetics for $1.2 billion to L'Oreal.
Bottom line: don't let others tell you that you can't do something. Actually, use these negative reactions as fuel, as your superpower to go further and further, and follow your dreams and vision no matter what.
The next guest Russell Brunson was absolutely excited.
He shared his story of being in college trying to support his girlfriend and searching online for ways to create an income stream.
At some point, he discovered that some people were getting paid for selling information. This seemed pretty awkward to him.
But he did not know what to sell and how to sell any piece of information. He was just a 20-years kid with no experience.
He shared the story of potato guns and how an idea came to life. He was curious if people would want to know how to make their own potato guns and if they were willing to pay for this kind of information.
He chased this dream, borrowed a camera to shoot a video showing people how to make potato guns. He then started working on building a website to start selling this DVD. And he managed to make a few sales.
This was a phenomenal success for him at this point. 
This is how Russell entered the knowledge industry, the self-education industry.
He also shared some video scenes from his past. How vulnerable and shy he was during some traditional presentations trying to sell his products. 
Incredible footage.
At the end of the session Karisha, assigned homework.
Besides, this is what challenges are all about. Getting challenged.
There were an example of a hook and 4 tasks to complete in less than 3 minutes inside the private Facebook group:
The hook: — Something compelling, unique, that thing, grabber, or "hook" that stops people in their tracks to read what you wrote or watch what you recorded. Example: "Have you ever in your adult life looked in the mirror and said… I thought I'd be further ahead in life by now… Well if so, you're not alone. My name is Dean Graziosi and I help…."
How has your view on selling changed from it being "salesy" to it being service?
Keeping in mind your ideal client is YOU a few years ago, when it comes to helping your ideal client move away from their current pain, what is one worry or fear they probably have?
When it comes to helping your ideal client move toward their desired future, what is one dream, or opportunity, they probably have?
Leaning into your new empowering belief system, complete this sentence: "Have you ever _____and thought _____? Well if so, you are not alone. My name is ___ and I help _____ with _____."
This time, the extra VIP session was all pure Q&A sessions. Dean and Russell answered specific questions people had about their businesses and how to enter the self-education industry.
Dean again explained the tremendous power of thinking about this business from this lens: that you are talking to your 20-year old self and helping them overcome obstacles and limiting beliefs.
Another phenomenal session. 
Another epic production, they were broadcasting on Facebook, YouTube, and Zoom (VIP) simultaneously.
Dean started out by mentioning that every day the viewership gets a little bit less. Some people watch the replays. It gets a little less because people give up on themselves. And it's sad, they miss out on huge opportunities, capabilities, the ability to shift and change.
Dean congratulates those that feel uncomfortable but move on anyway. 
We navigated new territories, we became new versions of ourselves, even in micro-doses. 
Dean received a text message yesterday from a dear friend who is in this business for a long time. And he said the last day was the most profound day in his life. 
And he received a text from his dad saying I've been watching you forever, but yesterday was the most profound day ever. 
When we can look through the lens of service, it changes everything.
Here's a new kind of exercise, it's not homework or challenge-related. Go someplace for 10 minutes, and truly visualize your life one year from today, just let yourself dream, Don't get to the tyranny of "how", visualize if this was the best year of your life. What does it look like?
Then Dean explained what entrepreneurs really do. He said…We make stuff up, and then we make things real.
He underlined that in today's challenge, we are going to take away the fear of sharing our message with the world.
Dean shared the story, teach, action framework. 
A very elegant framework to get people hooked on what is about to happen, motivated, and get them learning. 
Events and live presentations that start out with technical stuff all the way through the end leave us overwhelmed to death.
On the other hand, events that are motivational and inspiring, but there's nothing else to do like a call-to-action leave us feeling good but we don't know what to do next.
Dean taught the framework by picking up attendees to participate in real-time.
Then, he discussed that it's time for us to use social media to our advantage instead of the other way around. Don't be a consumer, be the person who is putting out the content. Use it to find the ideal people that need your message and offers. 
Rachel Miller, a social media organic growth hacker, and mom blogger published multiple books, sold 100,000 copies and more, and she is a mom of 6 kids. 
She shared her incredible story and how she was literally unemployable. 
So she started talking to people online. 
Then, she discussed her framework for social media. First, you need to find where your ideal people are. This is when the magic starts. You only need 100 people to be obsessed with what you reach. they will bring in people and you'll grow your community. Then you have a whole movement. 
But how do we find those people? The strategy is made up of 3 things: post a 15-question on your social media profile, in a group you're in or you own. These questions are not about you and your products. These are questions to find your first 100 people. 
Questions like who else is a mom, who else is your…your niche. Or you know you are a …dog trainer…if…blank.
Then add those who respond to an interest list. Facebook for example lets you segment people. Then you need to interact with this list. You have to intentional with these relationships. 
The next step is to use the message you have inside you and tell those people about it. 
The next guests, Bossbabes entered the stage dancing.
They were so excited for being on this stage with people like Dean, Tony, and the others.
They could not even believe that Dean Graziosi one day made a phone call to invite them to this huge event.
And they shared their story of how it all started. They were humble and hungry for more. Like all of us are.
don't wait for the inner negative voice inside you, disappear. That will never happen. You don't need to know all the steps you need to take, just do one step at a time and you'll find out how to continue.
Do something every single day, be consistent.
Put a time in your calendar, at least three times a week, to work on what's next for you. 
Text or call a family member or a friend, and let them know what you're thinking. Let them know you're ready for something and that is scary, and you have no idea what is going to happen. Let them know you want to stay accountable.
Next, we had Glo Atanmo. 
Glo started out by sharing an amazing story when she was only 11 years old. She was in school and had to pick up a profession she wanted to follow for the rest of her life by choosing one of 30 or so cards. 
But she could not pick one as all the other kids did.
And when her teacher called her and she stood up, she said to her…go home and find out what the word "entrepreneur" means. 
And when she read about the definition she felt like this was a calling. 
Then she shared the story of what she got started by having a blog and how she tried so many different options, every time with a new blog. 
She was changing her niche, her dot, constantly until she was able to discover the one thing she was meant to do. 
Then she shared the story of her operation surgery. 
She explained that everyone can make it on their own.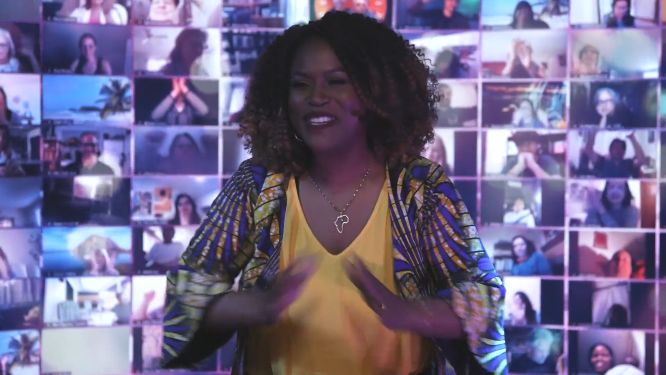 At the end of the session Karisha, assigned homework.
Besides, this is what challenges are all about. Getting challenged.
What a winning training formula looks like? inspiration (story), tactical (teach), anchor tool, action.
There 4 tasks to complete in less than 3 minutes inside the private Facebook group:
Brainstorm 3 scenes from your past that could turn into a story for you to reference as you train
Circle one scene that you could build out to be a "signature story" for you to share when you train.
What is an old limiting belief around sharing your story to teach others?
Leaning into your new empowering belief system, how would you share this story to help your
ideal client overcome THEIR limiting beliefs?
This time, the extra VIP session was all pure Q&A sessions. Dean and Glo answered specific questions people had about their businesses and how to enter the self-education industry.
We listened to a coach that wanted to become unique and show up as different and Dean explained that he had to change the way he was doing marketing. 
We listened to an educator from Canada that he was anxious about what to teach and Glo opened his heart.
And we listened to some other amazing people that were afraid that no one would ever listen to them but Dean and Glo laid out the path for them. 
Again, a session that I will remember forever.
I've discussed in the past what an entrepreneur really is. Because for me an entrepreneur is not just someone who runs and manages businesses.
A real entrepreneur is defined by a combination or all of these characteristics:
Risk-taking, improving, scaling, creating new products and services nonstop, innovating, providing massive value, getting results, jumping from idea to idea, taking massive action, creating new space and environment, discovering and capitalizing on opportunities, constantly experimenting, responding quickly to problems, objections, issues, and disasters, solving problems instead of creating them, being optimistic, never stop learning and educating, improvising, being productive, responsible, sharing values, contributing to a bigger movement, listening to what people want, what the market needs, being patient, consistent, giving, donating, being proud, implementing ideas immediately, believing in something before they even see it, leading, being a target of haters.
And most of all an entrepreneur is someone who has a vision, dreams and is obsessed with their mission.
The organizers and the amazing speakers are going to share inspirational stories of success and will train you in the online business world.
They will help you develop the right mindset, which is necessary in order to move forward with confidence and clarity.
They are going to be revealing their top business strategies on what's working right now in the dawn of the digital economy.
They will share a ton of methods, tactics, and business tips that you can use to fuel your own economy.
Marketing, sales, and growth strategies to take your digital business to the next level.
They will help you grow a small business into something greater that is changing people's lives.
All these people are very successful entrepreneurs on their own and they know what it takes to get where you want to be.
You will discover a proven entrepreneurial path you can follow with confidence and you'll gain invaluable clarity to use a strategic business plan on your way to success.
You'll learn how to develop, launch, and scale digital products and services.
You'll be equipped with a blueprint to turn any knowledge (your own or other people's) into something valuable and meaningful that actually touches people and impacts their lives.
The pandemic opened up new doors and opportunities but only a very small percentage of people are aware of it.
In fact, there's so much uncertainty and fear and this is absolutely logical.
Whole industries have been taken down in just a few months. Hospitality and tourism, restaurants, cafes, bars, clubs, gyms, cinemas, shopping centres, traditional entertainment, local businesses and stores of any kind, sports, you name it.
A new economic recession!
This was a big lesson for brands that needed to operate and a big percentage of them tried to transition to remote environments.
But the eLearning industry is only growing. Businesses that are operating mostly online are doing very well too.
If you want to take advantage of these trends, then you should embrace the digital economy.
An economy I am a member of since late 2014. I was immersed in self-education without even knowing it.
I took courses, enrolled in training programs, attended live events, classes, masterminds, coaching groups, and anything in between.
In just a few years all alone, I managed to turn a shy, tiny little marketing blog into an agency and I am hosting my own training sessions either privately or in groups, locally or online.
I received enormous knowledge from a number of coaches, speakers, teachers, and mentors and I am sharing it with the world.
It's always a give and take situation, people that are part of the knowledge industry receive and give back knowledge freely.
But that does not mean I stop learning.
There's a saying…
The moment you stop learning, your business starts dying.
Are You Going To Take Advantage Of It?
Sooner or later the world will open up again and we'll return to normality.
But are you prepared?
How are you going to take advantage of the opening?
So many people around the world need answers. They need help with their relationships, finances, businesses, and taxes.
They have problems and they need solutions.
They don't want to listen to educated people that can't bring results. they don't care if you don't have a degree or credentials. They just need your experiences and stories.
They need to get inspired to take action and get results that will help them change their broken lives.
Are you going to deliver your knowledge to help them accomplish their goals?
You could if you knew a way to transform the knowledge you already have or your experiences, or the skills and expertise of other people into something tangible and valuable.
The vast majority of people don't really know how to turn this knowledge into a product or service so they can make a difference but also earn.
The "Own Your Future" Challenge is created to help you do just that.
Take any idea, knowledge, experience, story, expertise, or passion and turn it into a digital product or service.
And if you think you don't have what it takes or if you don't want to share your own knowledge, you can report on other people's knowledge. You can become a knowledge broker.
If you want to unleash your creativity, take back your life on your own terms, and don't want to live with uncertainty anymore, this challenge is a perfect fit for you.
If you want to shape and direct your life instead of managing circumstances, then this challenge is designed for you.
Digital opportunities pop up everywhere because of the way the economy and the world are going. It's a shifted world and remember…
no one is going to save us.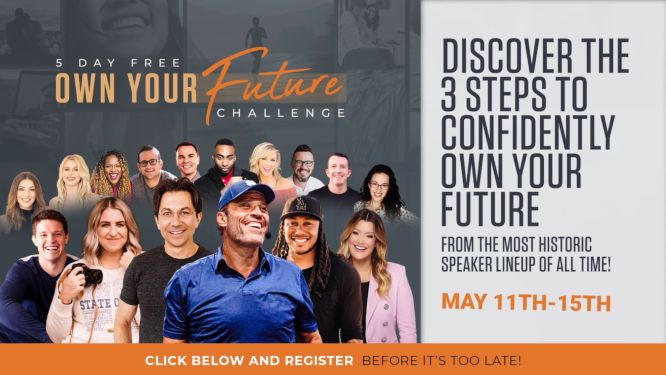 Last Challenge Of Dean & Tony
The last live event Dean and Tony organized touched nearly 1 million people. Over 830,000 people showed up. 
Dean and Tony helped their attendees to change their emotions, gain confidence, removed uncertainty, and literally gave them back their lives. 
Just imagine for a moment.
At Tony's live events usually, tens of thousands of people gather. 
But due to the pandemic and the fact that the event was virtual, Tony and Dean were able to connect with almost a million people at the same time.
Why Am I So Passionate About This Challenge?
Reason #1:
I am a student of Tony and Dean as well. I enrolled in training, read countless books, watched a gazillion videos, and attended dozens of events.
Their magical chemistry, Tony's unparalleled passion, Dean's wisdom, and ethics, and their capability in delivering massive value in advance for free, and organizing abilities will leave you speechless.
It's an event you need to experience in order to unlock your full potential.
Reason #2:
The lineup of these amazing and charismatic speakers. Each and every one of them affected thousands of people with their message.
Beyond Dean, Tony, and Jenna you will be served by:
Russell Brunson: co-founder of ClickFunnels and bestselling author. Over the past 19 years, he has popularized the concept of sales funnels and helped hundreds of thousands of entrepreneurs start and scale their businesses.
Trent Shelton: a former NFL player now considered one of the most groundbreaking motivational speakers. His "Rehab Time" videos have touched millions with messages on self-love, self-worth, and recognizing your greatness
BossBabe: co-founded by Natalie Ellis and Danielle Canty, is the fastest growing educational media company for female entrepreneurs. Bossbabe is on a mission to make scaling successful businesses the new norm through their monthly membership, coaching programs, and courses
Rachel Miller: a serial entrepreneur and a mom of 6 kids in 5 years. She started as a mom blogger and built an audience of millions. She published multiple books, including a bestseller that has sold more than 100,000 copies.
Glo Atanmo: an online educator and content creator in the travel space. After venturing to over 80 countries spanning 6 continents and working with brands along the way, she landed features in Forbes, Oprah Magazine, Conde Naste, Essence, Buzzfeed, and more
Chalene Johnson: a world-renowned motivational speaker with more than 30 years as a health expert. A New York Times bestselling author, health and lifestyle expert, and top health podcaster with over 20 million downloads of her show
Prince EA: a filmmaker, creative speaker who has touched the hearts, minds, and souls of millions of people worldwide. By producing creative, inspirational, and thought-provoking content, has accumulated over 1 billion views on Facebook alone.
Dave Hollis: a formed Disney executive who left to own his future. He is now the fulfilled dad of 4 rad kids, a New York Times bestselling author, coach, podcast host, and speaker
Jamie Kern Lima: an American entrepreneur, investor, media personality, and New York Times bestselling author. She is most recognized as the founder of IT Cosmetics and the first female CEO of L'Oreal in the company's history.
Pete Vargas: the founder of "Advance Your Reach" and a master of teaching people how to grow their businesses with stages. He and his team have booked over 25,000 stages worldwide and his company made the Inc 5000 list of fastest-growing private companies in America.
Pedro Adao: a 5-times ClickFunnels comma club award winner. Founder of the 100x Academy and creator of the "Crush it With Challenges" program. Pedro is best known for helping entrepreneurs launch, grow, and scale their businesses with the power of free and paid challenges.
More guests to come
Reason #3:
Time is of the essence here.
Do you think that time is unlimited? In fact, time is one of the most limited resources.
And this is the perfect moment in time to get involved in an industry that took off. It's one of those rare industries that are growing during these crazy times.
You need to own your future before others do.
If you wait to see how things are going, wait for someone else to fix your problems (that is not going to happen anyway), and if you wait and then maybe take action, you will get left behind.
Reason #4:
If you don't change today, if you get left behind, how would you feel when you look back in your life in 5, 10, or 20 years from now?
I know, the majority of people just sit around and wait for someone else to fix things. No one is going to, though.
No politician, no government, no savior.
They are waiting for the world to get better.
This is not how things work.
We are on our own.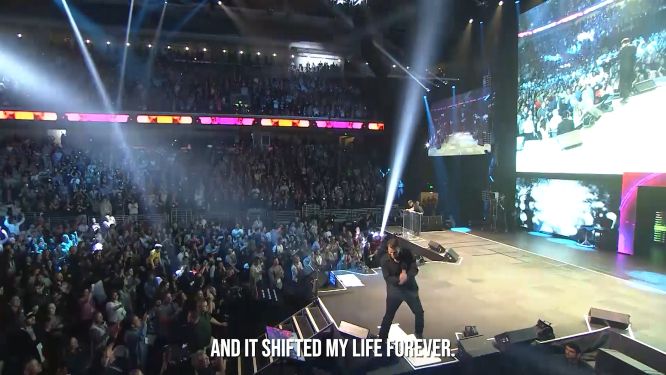 The impact of covid-19 on the digital economy
Universities around the globe got left behind as they provide knowledge that is becoming obsolete in just a few years. The traditional education system is actually broken and it costs a fortune. Millions of students go broke every year. 
But today's students are wiser than ever before and they all understand the devastating consequences of owing money to institutions and banks. And they don't want to be in debt anymore. 
And last year, we got hit by the covid-19 pandemic. As a result, people were isolated, we witnessed social distance fr the first time in history, but, we also discerned the signs of a new opportunity. 
Hi, I'm Tasos Tzortzis, creator of the "7 Ideals" marketing methodology, and before we dive deep into this topic, I want to share some data and facts. 
#1 – Giant companies like Google, Costco, Wholefoods, Starbucks, or Apple don't ask for degrees and credentials anymore. 
#2 – The rise of learning platforms like Udemy, Skillshare, Coursera, CreativeLive, or Teachable, where you can learn from other people that are experts in their field, any subject, any topic, any profession, in detail. 
#3 – The rise of training programs created by industry leaders who do onto have university or college degrees, and are not certified professionals. 
#4 – In an interview with Dr. Patrick Gentempo, Robert Kiyosaki, who is an American businessman and author fo the book "Rich Dad Poor Dad", Robert revealed that the education system is responsible for the rise of socialism, communism, and fascism, and even anger against the rich. 
And this is happening because they don't teach us money at school. 
What they teach us is to get a degree, get a job, and work for the rest of our lives, as employees to make other people rich. 
Take me for example, I had received amazing knowledge during university times, but it was all plain theory. No practice whatsoever. 
And more importantly, we were taught how to manage, organize, and administer businesses but not our own businesses or enterprises rather than being employees for other companies and organizations. 
We were not taught how to become entrepreneurs on our own.
Hopefully, I had the chance to continue the manufacturing company of my parents and I launched other traditional and brick n mortar businesses ever since, but the majority of my colleagues did not have the startup capital needed to become entrepreneurs on their own. So they became employees of other companies. 
And that's a shame. 
Now, when I expanded online in late 2014, I found myself learning again. And I immersed in self-education.
Why?
Because I needed specialized knowledge and I wanted to move fast like most people do who get involved in an online venture. 
#5 – In 2011, 77% of American corporations were using eLearning. In 1995, this number was only 4%.
#6 – the eLearning market is now more than 13 years old.
#7 – Self-study eLearning is on the rise and accounting for 15% of all training delivered. 
The pandemic's restrictions, quarantines, and lockdowns, literally destroyed local economies, brick n mortar businesses, and traditional stores in a wide range of industries and countries. 
And in my country, where we have the privilege of the strictest pandemic measures, not only is the economy destroyed but people suffer from depression and other psychological side-effects. 
But as an avid believer in that every historical change like this creates new opportunities and being very optimistic by nature, I predict that we are in the middle of a new and giant movement. 
Tis is the dawn of the digital economy.
We watched companies all over the world expanding online as an attempt to safeguard their position in the marketplace. Thousands if not millions of businesses enhanced their online presence, upgraded their websites, or opened eStores. 
We watched the rise of Amazon and other similar eCommerce platforms and marketplaces that enjoyed an unpreceded increase in revenue and brand awareness. 
This is an industry that is growing geometrically. 
Video conferencing platforms like Zoom, Skype, and so many more, exploded as people were unable to travel. 
We also witnessed the rise of video marketing and other video-related platforms, advertising platforms, and advertising networks and cloud-back up and hosting services, tech companies, software solutions, and also freelancers and virtual assistants are in demand. 
Companies spend more money on online ads than ever before. Besides, it's the only way to reach their target audience right now. 
And big tech companies like Google, Facebook, or Bing, are now exploring new opportunities to expand even more. 
People spend more money online than ever before, and they spend more time online, they consume videos, podcasts, read articles, blogs.
And we also witnessed the rise of social aduiop platforms and apps like Clubhouse, Fireside, LockerRoom, and many more. 
This is happening because people need immediate communication, they want to interact with other people regularly, fast, and without much effort. 
And of course, consumers are exposed to thousands of ads on a daily basis. 
This is good news, for us marketers. 
But more importantly, we witnessed the rise of self-education.
Teachers, educators, and even artists started using video conferencing apps and mediums to deliver their lessons. 
Even schools starting practising distance learning. 
Take me for example, I delivered numerous training workshops online last year, because I was unable to deliver them locally. 
Self-education is the new norm. 
And if you are not prepared, or to be even more accurate, if you are not ready to take advantage of it, you will get left behind. 
And this is something I don't want for you.
People need specialized knowledge from experienced individuals that stand where they want to be. 
People prefer taking online courses and enrolling in training programs created by people that being results instead of seeking people with credentials and degrees. 
We live in crazy times, where speed and time are the two most important assets. 
Now, here's the thing:
You can either be part of this economy as a student, which is something I applaud, but you can take it one step further, and become a teacher as well. 
You can be both a student and a teacher, and there is a 3rd option as well, but I won't reveal it right now. 
Why?
Because something big, something really big is coming. 
As we can see, only accelerated the inevitable. We had predicted that self-education was becoming the new norm. 
And this time has now come. 
Stay tuned as I will be discussing a lot this topic these days. 
Open your mind, your eyes, and your soul, and get prepared for the new dawn of the digital economy. 
Take care!
I will be sharing some amazing stories, examples of this phenomenal industry, insights, free downloads and other material, and a short pre-training to help you get prepared for this once in a lifetime event.
You will need to sign up with your email address separately for the bonus material. If you are already subscribed to our newsletter, you'll receive everything via email and you'll be notified of the upcoming training shortly.
Investigate This Amazing Industry
Jim Rohn gave Tony Robbins knowledge he did not have, he put that "bug" inside him.
Then Tony gained momentum, and as he was impacting millions of people, Dean Graziosi crossed his path.
Then, Dean's life changed and he impacted millions of people ever since. 
Jenna had the same experience.
And the majority of speakers in this event had the same or similar experiences. 
I had the same too.
Now it's your time to investigate the knowledge, or information, or self-education industry that is growing because we live in these crazy times. 
Give it a try and you can thank me later.
That's it, another article has finished, here on Web Market Support. I am waiting for your comments and thoughts. Till next time.

Tasos Perte Tzortzis
Business Organisation & Administration, Marketing Consultant, Creator of the "7 Ideals" Methodology
Although doing traditional business offline since 1992, I fell in love with online marketing in late 2014 and have helped hundreds of brands sell more of their products and services. Founder of WebMarketSupport, Muvimag, Summer Dream.
Reading, arts, science, chess, coffee, tea, swimming, Audi, and family comes first.
The Future Belongs to Small Businesses
CHALLENGE
What to expect, how to qualify, and what the 3 winners get at the end of the final stage
right now… PRELIMINARY STAGE
Are you ready to compete and win access to the 7 IDEALS methodology? It's a contest, there are scores and 3 WINNERS.
Good luck!
Tasos Perte | "7 Ideals" Methodology
Custom-made strategies, processes, and campaigns for small businesses and startups
Some of the links on this page are "sponsored". For more information, I refer you to the Disclaimer page.