I can see people dealing with fear when they start building a new website.Fear of writing content continuously , fear of running out of ideas , fear of the enormous competition , fear of making mistakes and finally most of them abandon their work.But even the most experienced individuals always make mistakes , it's part of the human nature
…"How can I make a difference.?"…"How can I compete with authoritative and established writers.?…"How can I become an authority myself.?"…All these commons questions are logical and I comprehend them.But no one started as an expert and every new project is a great challenge indeed.
In this discussion I am going to Explore some Ways for Overcoming the Fear Of Writing and I will display a few Great Inspirational Quotes for further Encouragement that can Lead to Improvement and Success
.."If you are making mistakes it means you are out there , doing something" ∼ Neil Gaiman (english author).


First things first , no one begun as an authority person…in fact you do not need to be one when writing content.There is no need to hold a Master Degree to write about a topic.You can even start with zero knowledge but the most important thing that you should have is a genuine interest for that
…"The only thing to do great work is to love what you do , if you have not found it yet keep on looking , do not settle"….If you think that you chose a niche that is not fulfilling enough , then change it , try something you are concerned about.
If you dedicate just a few hours daily researching and reading about your niche in blogs , forums , magazines and surfing the net soon you will obtain enough knowledge to cover basic questions that people ask.As time passes by you will be able to answer more complicated questions and to offer advices beyond the medium level.
The Beginning of Writing – Target the Right Audience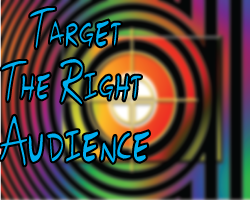 Give yourself some time to be prepared in order to cover questions that newbies have.Participate and become member in forums about your area to gain insights and read what other people say.Save your thoughts in drafts , note down everything , there will be time for organising later.When you feel that you are one step ahead , go on , it is the perfect time to begin on writing.
Your first target is the newbies , people that have interest about your niche and they just starting out.As you keep on reading and getting informed your knowledge will pass to a different level , you are now able to cover intermediate questions.Your audience now is the newbies and more advanced people and so on.As you are continuing and learning your audience will grow.
Do not keep in mind the experts and those authors that are standing on top of the industry when you write and do not compare your new website to those authoritative ones.If you do that surely you will think that your website is useless or cheap looking.But do keep in mind those people that know nothing or those that only have a basic knowledge on your niche.
There are millions of people searching everyday the net , looking for information on topics they have interest.And during their lives people become curious about everything , they seek advices to problems and always investigate new areas and genres.These people are looking for plain information , someone to talk to , a friendly written website providing solutions.
They do not care who wrote the article , they only care to solve their problems.Most of them do not mind if your writing is not so professional , in fact the majority of people tend to read easy written articles with practical advices and websites with a personal touch.
Important Advantage Over Your Current Competition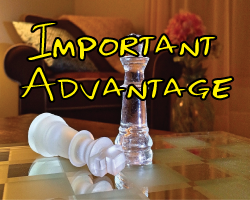 ♦ When you feel that you cannot outrank your competitors in a specific niche remember always that a lot of the current ranked websites are websites that were built from marketers that outsource their content to writers or other bloggers and sometimes they change their partners continuously , causing a confusing status for the readers.
Often they do not check their content , they just publish it.They do not have something unique to provide , there is no personal touch to their work.When someone is writing for someone else won't give the best of himself.He only cares to get paid for the work.
♦ Some other sites belong to people that were posting for fun and do not offer a continuous stream of adding knowledge since they do not experiment any further or in a regular basis.Their owners do not follow the latest trends and changes in their industry.As long as you are always informed and while offering value you can stand out of this crowd.
♦ There are moreover sites that only care for getting clicks on their ads , banners , subscription forms and do not involve with any kind of engagement with their audience.Usually these are news sites , spam sites or sites built from companies for their owners.Again the people that made these websites are people concerned only to get paid for their work.Sometimes a lot of websites , opt-in and landing pages belong to one webmaster who might shut down all or some of these sites.
♦ Additionally there are sites built from people with a genuine interest that did produce nice and remarkable work but for some reason they will abandon their site in the future.The reasons vary , from a changed occupation , a new niche website , illness , failure to renew the domain etc..
♦ Another sub-category includes sites that do not follow search engines and internet guidelines , those that would be penalised or those that were built only with main purpose to create links for other "friendly" sites.These websites do not last very long and their quality is poor.You can easily leave these sites behind in a short period of time.
If you dedicate yourself in continuous and insistent delivering of new content you will be able to outrank that competition if you keep on offering quality and since you are engaging with your audience.
Where to Get Ideas for your Writing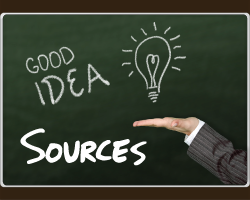 There are so many sources that I could not fit them in a single post.I will try to emphasize on the most important.Content is everywhere and you are already producing content without even knowing it yet.When you talk to a friend , when you chat in social media networks , when you reply to emails , you are creating content.You are not a writer , you just simply express your feelings in a written format to communicate with others.
.."Inspiration exists , but it has to find you working.." ∼ Picasso
Featured Sources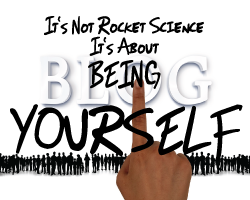 Blogs created by other people – always read other's people work not only to get ideas but to expand your writing skill…"Blogging is not rocket science , it's about being yourself and putting what you have into it…" ∼ anonymous 
Forums – being a member in forums related to your niche is a great resource to read discussions and get inspired from advanced or experts.Participate and be active by leaving comments and replies.That can add to your writing efforts…"The first principle of a free society is an uninhabited flow of words in an open forum…" ∼ Adlai Stevenson 
Books – I bet you have already read some books in your life , why not re-reading them even if they are out of your area.Another alternative is to buy new books that people suggest specifically for your topics…."Books wash away from the soul the dust of everyday life…"
Magazines – follow authoritative magazines and subscribe to their newsletter , you will get a ton of ideas delivered to your inbox…." A photographer without a magazine behind him is like a farmer without fields…" ∼ Norman Parkinson

Newspapers – just get to your local store once in a month to get a newspaper and note down the articles that caught your attention.Analyse them to find out why you got impressed…"He who is without a newspaper is cut off from his species…" ∼ P.T. Barnum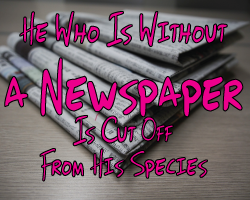 Social Media – become a member in social mediums , one at a time , participate and read , take part in conversations and become member of sub-communities with people of the same interests…"Social media has created a historical shift from the historically powerful to the historically powerless.Now everyone has a voice…" ∼ Sheryl Sandberg
Search Engines – always search for news , and stay alerted using Google Alerts on various topics again delivered to your mail account…."You can discover more about a person in an hour online than in a year in conversation.."
Wikipedia – when you come up with an interesting idea expand your knowledge on topics already written and to get more ideas for the future.
Quotes – there are thousands of sites dedicated to quotes , motivational , inspirational quotes along with images for further inspiration.Spend 5 minutes per day and pin your favourites in Pinterest…."an essential aspect of creativity is not being afraid to fail…"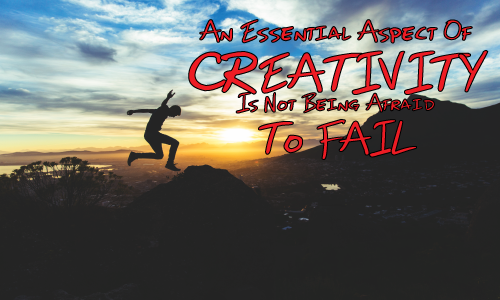 Success Stories – reading them will definitely empower your willing to continue.Remember that the most successful entrepreneurs failed more than once before they reached their dreams…."If you really want to do something you will find a way , if you don't you will find an excuse…." ∼ Jim Rohn
Art – observe with an open mind and get inspired from various types of art and creations.Stick to those that reflect value to you…"If you ask me what I came to do in this world , I , an artist , will answer you , I am here to live out loud…" ∼ Emile Zola
Music – the finest of arts , if you are not listening to music consider starting today , do it whenever you like.You will be amazed…."Music is what Feelings sound like…"…."Music is a world within itself , with a language we all understand…" ∼ Stevie Wander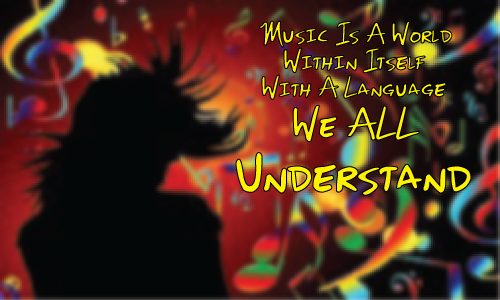 Photography – explore many images daily , expand your horizons.Try to insert a few words for the ones you loved mostly…."Life is like photography , we develop from the negatives…"
Movies – watch a movie once in a week and note down your thoughts , anything that get you excited can be a future post…."Life is not the amount of breaths you take , it's the moments that take your breath away…" ∼ Will Smith
History – knowing the past will give you power to enlighten your future.Learn from mistakes and copy campaigns and decisions from successful people…."History is a Greek word , which means , literally , just investigation…" ∼ Arnold Toynbee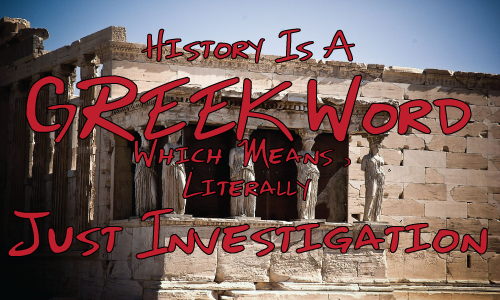 Friends – meet your best friends at least once in a week and talk about everything.Share thoughts , experiences and ask for advices or ideas…."Real friends don't get offended when you insult them , they smile and call you something even more offensive…"
Nature – take a walk , observe the birds , the animals , let the nature speak to you.Take some photographs and decompose them…"In every walk with nature one receives far more than he seeks…" ∼ John Muir
Yoga , Exercising – Join a group in your local gym or do some simple exercises in your home , plenty of resources can be found in videos uploaded to the web…."Yoga does not just change the way we see things , it transforms the person who sees…" …"Those who think they have no time for exercise , will sooner or later have to find time for illness…" ∼ Edward Stanley
Travel – if you can't afford travelling away from home , do it locally with your car or by walking , do not stay always in home…."The world is a book and those who do not travel read only one page.." ∼ St.Augustine
Poetry – reading some poems will dilate your writing skills subconsciously.That can add really extensive value to your content…"A poem begins in delight and ends in wisdom…" ∼ Robert Frost
Observation – stand in a public park , in a cafe , in a hotel lobby , at the airport , at a station or anywhere else just staring at people , something notable will trick your brain…."People's minds are changed through observation and not through argument…" ∼ Will Rogers
Meditation – just try to relax and empty your brain from everyday problems and thoughts , do it anytime for a few minutes.I usually do that when I lay to bed in nights before I get to sleep.The next day a new idea will flash in front of your eyes…."Quiet the mind and the soul will speak…." ∼ Ma Jaya Sati Bhagavati
Notebook – carry always a small notebook with you , or use your phone when an idea slips by.
Dialogues – Begin a dialogue with a friend , a taxi driver , the lady in the service , listen not just to reply but to understand …."In true dialogue , both sides are willing to change…"∼ Nhat Hanh
OverHeard Conversations – listen to people when they talk while you are alone in a cafe and reading your newspaper…There are always important point of views that can boost your ideas.
Routines – break your everyday habits with a new one every 2 weeks.When you were supposed to do something arranged , change it the last minute with doing something else…"You'll never change your life until you change something you do daily.The secret of your success is found in your daily routine …" ∼ John C Maxwell
Children – watch your children play , talking and screaming full of life.If you do not have children consider visiting some playgrounds or public parks from time to time.Do not ignore them , they are a great resource for inspiration…"Children see magic because they look for it…" ∼ Christopher Moore
Dreams – analyse them or share them with your best friends.."The future belongs to those who believe in the beauty of their dreams.." ∼ Eleanor Roosevelt
Brainstorm – write down your ideas in a paper or on your notepad.Do not worry about creating content at that time , just save your notes for later…."Regular brainstorming is as critical to an organisation as regular exercise is to your health.It creates a responsive , innovative culture…" ∼ Tom Kelley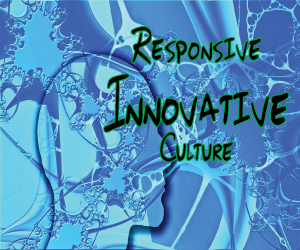 Interview People – interview someone you know really well and record if he / she agrees , or otherwise keep your notes…."To do a really good interview , you have to be truly interested in the person…" ∼ Daisy Fuentes
These are only a small portion of the inspiration resources you can use , but always do try to give your personal touch to your work.Do not copy directly anyone , that will be reflected and people will soon ignore you.Try writing with the perspective to sound unique, funny , emotional and interesting.You can be provocative or debatable , just do not write as you would do that for a handbook or a book with instructions.
…"Be Yourself, everyone else is already taken.." ∼ Oscar Wilde
…"We have a strategic plan , it's called doing things.." ∼ Herb Kelleher
…"Be who you are and say what you feel , cause those who mind don't matter , and those who matter don't mind…"
…"It's not how good you are , it's how good you wanna be…"
…"Life is like riding a bicycle , in order to keep your balance you have to keep on moving.."∼ Albert Einstein
…."Talent is cheaper than table salt , what separates the talented individual from the successful one is a lot of hard work…" ∼ Stephen King
"Whatever you have to say , go out there and say it."…Remember , if you feel that you can't build something Big Today , keep on building small great things….someone will notice…Just an article to go viral and you will be surprised…..

Valid Reasons to Convince You that Take Action Rewards