eLearning is becoming more and more popular, it's the future of learning. Students can access a plethora of courses online. It's a digital era, where distance plays a big role in our everyday lives.
Technology took the world by storm and the learning industry is no exception.
According to Guide2Research, the global eLearning market is projected to reach $336.98 billion by 2026. 
The global eLearning marketin by 2026 in US billions
I've compiled a list of online learning portals where you can learn anything from sciences, mathematics, design, crafts, law, and so much more.
There are University portals, colleges, and courses created by people who are practitioners and have experience in a field.
Are you a student? a parent? an aspiring entrepreneur? a freelancer? do you want to expand your horizons? Do you want to master an art or a science?
Let's dive right in!
Main slogan: Accept the challenge. Discover thousands of online courses worldwide.
Categories:
Agriculture & forestry
Applied sciences & professions
Arts, design, and architecture
Business & management
Computer science & IT
Education & training
Engineering & technology
Environmental studies & earth sciences
Hospitality, leisure, & sports
Humanities
Journalism & media
Law
Medicine & health
Natural sciences mathematics
Social sciences
How it works:
Explore: browse more than 11,000 online programmes from universities all over the world
Compare: 

Make a wishlist of your favourite programmes, check your fit with them, and read what other students are saying

Decide: 

Now that you have your top programmes shortlisted, you can pick the ones that fit you the best

Apply: 

When you feel confident about your online programme choice, you can apply directly via Studyportals
About: DistanceLearningPortal is a department of StudyPortals.
Studyportals began as a spin-off from a couple of large international study associations. It was born out of frustration, a total lack of information and overview of the fast-growing number of international Master's programmes in Europe. In 2007, Mastersportal.com was developed and proved to be a roaring success. Soon after, Bachelorsportal.com, PhDportal.com, Shortcoursesportal.com, and Distancelearningportal.com followed.
In 2019, we helped over 36 million students around the world to explore study programmes and make an informed choice, throughout over 200,000 courses at 3,750+ educational institutes across 110 countries.
Lemon Learning Modules Online
Main slogan: The courses reflect the priority areas of the Education Programme of the Council of Europe and topics range from democratic competencies to digital citizenship, from media literacy to bullying.
Learning courses:
Competences for Democratic Culture (New)
Media and Information Disorder (New)
Cooperation vs Competition
Communication dans la classe démocratique
Social media as a pedagogical tool
Intercultural School Development
Assessment in a Democratic Classroom
How to Welcome Newcomers to the Classroom?
Council of Europe's Digital Citizenship Education
Beyond Bullying (for young learners)
The Key to Media Literacy ('

Keys' series – short online course

)
The Key to Competences for Democratic Culture ('

Keys' series – short online course

)
The Key to Preventing Cyberbullying ('

Keys' series – short online course

)
The Key to Dealing with Controversial Issues (opening in winter 2021)
The Key to Democratic School Governance (opening in winter 2021)
About: Council of Europe, Avenue de l'Europe F-67075 Strasbourg Cedex, France – Tel. +33 (0)3 88 41 20 00
SOLP (Search Online Learning Portal)
Categories:
High-tech
High-tech crime webinars
High-tech crime micro-webinars
About: by Moodle, a learning platform designed to provide educators, administrators and learners with a single robust, secure and integrated system to create personalised learning environments. A learning management system.
Main slogan: This new resource provides educational, interactive courses for coaches and health professionals.
Categories:
Sport
Health
Protective behaviors
Global youth engagement
US- unified champion school
About: The Online Learning Portal creates specific learning training programs for various learning groups, including training modules, assessments, and other resources. Supported by Bank of America, Toyota, Golisano, Gallagher, EU.
Main slogan: Athena is an e-Learning platform that aims to educate and certify.
Stats: 11 courses, 396 students, 40 hours, 3 partners.
Courses:
E-STEAM: Equality in Science, Technology, Engineering, Art and Mathematics

Up to youth: Promoting Future Digital Social Entrepreneurs

YECh: Youth Volunteering Certification

YOUTH RE WORKING RURAL

Transforma – Training on e-Commerce in rural areas

Dental Hygienist – Managing the enterprise world!

Social ENTrepreneurship for IMmigrants

Youth Entrepreneurial Skills

Social Economy Consultant

Gender Equality and Entrepreneurship for All

Youth Entrepreneurial Skills – Young Entrepreneurs
About: 169 Iroon Politechniou str. 41223, Larissa, Greece. Partners: OpenMelon, OnlineManagementSolutions, ESYNE Omospondia.
Main Slogan: Learn on your schedule. Anywhere, anytime. Start learning today!
Stats: 130,000 online courses, 35M learners, 57K instructors, 400M course enrollments, 110M minutes of video, 65+ languages, 7,000+ enterprise customers, 80% of Fortune 100 companies trust Udemy for employee upskilling.
Categories:
Development
Business
Finance & accounting
IT & Software
Office productivity
Personal development
Design
Marketing
Lifestyle
Photography & video
Health & fitness
Music
Teaching & academics
About: As a child in a Turkish village, Udemy's founder saw first-hand what's possible when learning is within reach. Eren Bali found opportunities online and was inspired to help others do the same.
Main slogan: Learn the skills you need to succeed. Join over 12 million successful graduates and take our FREE 4-Week course today.
Stats: 100+ courses, 1000+ hours of content, 12M+ successful graduates.
Categories:
Graphic design
Digital marketing
Photography
Sports & exercise nutrition
Financial trading & investment
Nutrition
Photoshop
Social media marketing
Project management
Leadership & management
Mobile app dev
MS Excel
Fitness & weight loss
English for beginners
Makeup, nails, and beauty
Cryptocurrency
Start your own business
Gold trading
About: In 2012 1 course was offered, 700+ students enrolled. Since then, the company evolved. 
College Libraries Ontario
The Learning Portal
Main slogan: The Portal provides shared access to resources from all Ontario Colleges.
Categories:
Learning online
Where do I begin?
Study skills
Research
Writing
Digital skills
Digital citizenship
Career
Math
About: The Learning Portal / Le Portail d'Apprentissage is a collaboration between the College Libraries Ontario (CLO), several Ontario college learning centres, and the Ontario College Library Service (OCLS).
ICSI
The Institute of Company Secretaries of India
Main slogan: E-Learning today has taken the world by storm and helped make learning on-the-go, a norm. Today, learners have access to multiple forms of content that aim to engage the learner.
Categories:
Foundation
Executive
Professional
Theme article
Economic and commercial laws
GST
Direct tax
Company law
Accounting
Intellectual property right
Economics
Securities law
Information technology
Labour law
Insurance
Company law corner
About: ICSI HOUSE, 22 Institutional Area, Lodi Road, New Delhi – 110003. Students can contact our helpline number 0120-4522000 after 72 hours of submission of query/Grievance.
Main slogan: Daystar University seeks to develop managers, professionals, researchers, and scholars to be effective, Christian servant-leaders through the integration of Christian faith and holistic learning for the transformation of church and society in Africa and the world.
Courses:
CETL
DLPDI
Arts & humanities
Business & economics
Communication, languages, performing arts
Human and social science
Science, engineering, health
Library
Workshop training
eLearning training
Law
Nursing
About: P.0.Box 44400-00100 Nairobi, Kenya. Phone : +254 709 972 000.
200+
Business & Marketing Tools Collection
Work management, tracking, organizing, payments, accounting, Google, keyword, market, and competition research, SEO, analytics, and related, marketing & advertising, web development, website monitoring, domains & website hosting, coding, and related, design & multimedia, marketplaces, entrepreneurial communities, hiring & outsourcing.

Main slogan: Joint Advanced Distributed Learning.
Courses:
Kick-start to ADL
Critical Infrastructure
Awareness Course
HQ Resolute Support
Combating Trafficking in Human
Beings
Maritime Functional
Area Services Pre-Study
Course
Human Trafficking:
Causes, Consequences, and
Counter-Strategies
Introduction to NATO for
TACEVAL
Introduction to NATO
Contracting 110
and more
About: A NATO-Military, Governmental or NATO official email is required for registration. In 2003, the NATO Atlantic Council formed Allied Command Transformation to "transform" NATO and ensure it remain relevant to the world situation and nations' requirements. Part of this mandate was to ensure NATO's education and training was effective, efficient and reflected academic and industry advancements.
Harvard Business School Online
Main slogan: Learn online from the leaders in business education. Expand your business skills and engage with a global network of learners with our flexible, online courses.
Categories:
Business essentials
Leadership & management
Entrepreneurship & innovation
Strategy 
Analytics
Finance & accounting
Business in society
About: Harvard Business School Online launched as HBX in 2014 to deepen the School's impact and broaden its reach, all while staying true to the HBS mission: to educate leaders who make a difference in the world. The nuance? Now we could reach those leaders wherever they are—in the world, in their careers, and in their lives. Since, HBS Online has educated 100,000-plus learners from more than 175 countries via our innovative online platform.
Main slogan: Education World Wide* combines top up education programs including complete education path from Elementary school, through Middle and High School to the Bachelor and Master levels Higher Education.
Programs:
School (elementary, middle, high, for athletes, benefits & certifications, university entry level 3)
Business academy (1st and 2nd year business, 1st and 2nd year IT & computing, 3rd graduation year, 4th postgraduate year)
Intl' students language preparation (ESOL English language, for beginners)
IT courses
About: Education World Wide USA LLC registered school & entity in Weston, Florida for the United States of America, with the school code 6567. Education World Wide, brand of Can-Standard Ltd in Belgrade, RS for EU, Europe, Asia, Africa and Middle East. Education World Wide Diplomas and credentials originate from the USA, and are accepted globally, under the EQF in the European Union & Internationaly under ISCED 2011- UNESCO classification.
Neapolis University Pafos
Main slogan: The Distance Learning Unit (DLU) at Neapolis University uses the most modern electronic technology for a platform that offers students postgraduate programmes of study in contemporary specializations.
Courses:
Business administration
Business administration in tourism
Digital marketing
Educational psychology
European politics and governance
Information systems and digital innovation
Intl' and EU business law
Intl' relations, strategy, and security
Modern and contemporary Greek and European history
Public administration in educational administration
Public administration in general administration
Public administration on health care management
Theology
About: General Enquiries (Cyprus). T: +357 26843300. F: +357 26931944. Neapolis University Paphos, 2 Danais Avenue, 8042, Paphos, Cyprus.
EUIPO
European Union Intellectual Property Office
Main slogan: At EUIPO we believe that a learning environment drives continuous improvement in performance. This is why the Academy's first priority is to accompany our staff in a career-long learning path, as well as building EUIPO's capacity and reputation as a centre of excellence in IP.
Stats: 970 available courses, 488 courses with certificate, 23,000+ active users. 
Categories:
Intellectual property
Human resources
Information technology
Languages
General management
Other professional knowledge
Corporate competencies
About: Established in May 2011, the Academy of the European Union Intellectual Property Office (EUIPO) encompasses all the learning and educational activities for our staff, staff of the intellectual property (IP) offices of the European Union (EU), EUIPO's users, academia and the public at large. Avenida de Europa, 4, 03008 Alicante, Spain, Information centre: +34 965 139 100.
Main slogan: Take free online courses related to adult learning.
Categories:
Career pathways
Disabilities and equitable outcomes
English language acquisition
Integrating technology
Science
Teaching and learning
Facilitated
About: The Literacy Information and Communication System (LINCS) is a national leadership initiative of the U.S. Department of Education, Office of Career, Technical, and Adult Education (OCTAE) to expand evidence-based practice in the field of adult education.
Main slogan: Education is changing faster than ever. Discover new models and resources to move learning forward at your school.
Courses for students (293):
World languages
Social studies
Science
Mathematics
Other
English language arts
Visual & performing arts
Health & physical education
Courses for educators (223):
Pedagogical practices
Administration
teacher advocacy
Compliance
Literacy essentials
Subject-specific
Social-emotional learning
Classroom management
Counselors
Early childhood
Special education
About: Michigan Virtual™ has been working hard to provide a path to the future for students and educators since 1998. As a nonprofit 501(c)(3) corporation focused on education, we believe that brilliance resides in all of us, ready to change the world with next big idea.
920 Municipal Way Lansing, MI 48917-6872, USA, 888.532.5806.
Main slogan: Acquire skills that meet your needs. Faculty development and student mentoring.
Categories:
AICTE – NITTTR
Annual refresher programme in teaching (ARPIT)
Architecture and planning
Education
Engineering and technology
Humanities & arts
Law
Management & commerce
Maths & sciences
NPTEL domain
School
About: SWAYAM is a programme initiated by Government of India and designed to achieve the three cardinal principles of Education Policy viz., access, equity and quality. The objective of this effort is to take the best teaching learning resources to all, including the most disadvantaged. SWAYAM seeks to bridge the digital divide for students who have hitherto remained untouched by the digital revolution and have not been able to join the mainstream of the knowledge economy.
BEBS
Barcelona Executive Business School
Main slogan: We place enormous value in people – our students, our professors and our staff are all part of the BEBS community, which is inclusive, open, professional, ambitious and joyful. We want to change the world, and you?
Stats: 80+ nationalities, average age 31 years old, 20+ languages.
Courses:
Intl' Logistics and supply chain
Intl' business innovation
Intl' project management
Intl' eSupply chain management
Intl' business management
Intl' tourism and hospitality management
Intl' business management and innovation
Human resources management
Leadership and talent management
Operations management and logistics
Business administration
About: Although founded in 2014, BEBS comes from and with a history of academic excellence. The school has been founded by pioneers in the education sector, who wanted to create an educational institution which is not only academia, but also a modern business hub!. Carrer de Torroella Montgrí 23 BJ , 08027, Barcelona. Phone: +34 937 888 599.
Main slogan: Learn with us, today.Distance learning with a difference.
Categories:
Animal care and farming
Beauty
Childcare, teaching assistant, and education
Complementary health and therapies
Conservation and the environment
Counselling, psychology, and CBT
Criminology and security
Customer service
Diet and nutrition
Employability skills
English and maths
Health and safety
Health and social care
Horticulture and gardening
Lifestyle and hobbies
Management, business, and accounting
Miscellaneous
Project management
Spirituality
Sports and fitness
Web, IT, and graphics
About: Online Academy work with Training Qualifications UK (TQUK). Phone: (+44) 01202 113 211. Registered Office: Unit 8 & 9 St Stephens Court, 15-17 St Stephens Road, Bournemouth, BH2 6LA.
Best Marketing/Business Training Programs
Regular Updates
Main slogan: For every student, every classroom. Real results. We're a nonprofit with the mission to provide a free, world-class education for anyone, anywhere.
Courses:
Math: Pre-K – 8th grade
Math: get ready courses
Math: high-school and college
Science
Arts & Humanities
Test Prep
Computing
Economics
Reading & language arts
Life skills 
About: What started as one man tutoring his cousin has grown into a more than 150-person organization. We are developers, teachers, designers, strategists, scientists, and content specialists who passionately believe in inspiring the world to learn. 
Supporters (Bank of America, CollegeBoard, Ann & John Doerr, Bill & Melinda Gates Foundation, Fundacao Lemann, and more).
Main slogan: Learning Unbound. Global Online Academy is a nonprofit organization that reimagines learning to empower students and educators to thrive in a globally networked society.
Courses:
Art, media, and design
Mathematics & technology
Science & health
Social sciences
World languages
Flex courses (

opportunities for high school students to build modern learning skills)

Learners for life series (A series of courses designed to build lifelong learning skills)

Summer courses (Flexible, meaningful, and passion-based courses to enrich your summer)

Educator courses (designing for online learning, CBL – educator-designed to co-designed, CBL – from time-based to performance-based, designing for learning – math, designing for learning – science, designing for equity)
About: GOA is an international consortium of leading schools who want their students and educators to discover new ways to learn.
In 2011, 10 founding schools launch GOA. Reimagining learning began.
Main slogan: Answer your creative calling. Master your craft, your passion, or something new with creative classes taught by the world's best.
Stats: 1500+ curated classes, 650+ world-class instructors, and 10+ million students.
Categories:
Photo & video
Money & life
Art & design
Craft & maker
Music & audio
On-air free online classes 
About: In 2009, Chase Jarvis and Craig Swanson started kicking around the idea of making workshops to inspire and support people with the tools to develop their creative skills.
Main slogan: Your Course to Success. Build skills with courses, certificates, and degrees online from world-class universities and companies.
Stats: 3,900+ courses & specialization, 20+ degrees & MasterTrack certificates, 13+ professional certificates, 70M+ students, 2,400+ coursera for business customers.
Categories:
Arts & humanities
Business
Computer science
Data science
Information technology
Health
Math and logic
Personal development
Phusical science and engineering
Social sciences
Language learning
About: Coursera partners with more than 200 leading universities and companies to bring flexible, affordable, job-relevant online learning to individuals and organizations worldwide. 
Coursera was founded by Daphne Koller and Andrew Ng in 2012 with a vision of providing life-transforming learning experiences to learners around the world.
Main slogan: Share what you know. Create online courses and coaching services. Transform your experience and know-how into a thriving knowledge business.
Stats: 100K+ creators, $500M in courses and coaching
Categories:
Art
Careers
Marketing
Music
Food & drink
Photo & video
Home & garden
Design
Productivity
Travel & languages
Writing
Lifestyle & hobbies
Course creation
Business
Tech & programming
Health & fitness
Workshops
About: From the Bay area to Brooklyn, Fedora to Teachable, one person to over 150–our story is one of transformation too. Late one night in 2013, our founder and CEO Ankur Nagpal, put the finishing touches to what would become the predecessor of Teachable. A recent graduate of UC Berkeley and the newest resident of New York.
Main slogan: Pearson Online Academy is an accredited, online private school for students in grades K-12 brought to you by the experts in virtual learning. We empower students worldwide to achieve academic excellence through our affordable, high-quality online education that emphasizes college prep.
Categories:
Lower school
Middle school
Upper school
College prep
Counselling & college advisors
Individual courses
Summer school
About: 10960 Grantchester Way Columbia, Maryland 21044, 1-888-260-4159.
Main slogan: Your one-stop shop for personal development. Discover a freelance career, passion project or new hobby. The possibilities are endless
Categories:
Arts & crafts
Beauty & fashion
Business essentials
Food
Home
Hospitality
Pet care
Social & digital marketing
Teaching & languages
Technology
Trending
Wellbeing
About: With more than 1 million learners from 100 different countries we are expanding by 33% annually. Despite this growth, we never lose sight of quality and enjoy a 5-star satisfaction rating, with more than 90% of our users willing to recommend us to a friend. 
Main slogan: Education for anyone. Let's get back to learning.
Categories:
Tuition-free online public school (high-school, middle school, elementary school, kindergarten, online home school, STEM education, special education services)
Tuition based online school and courses (online private school, online live tutoring, adult education programs, online summer school programs & courses)
About: Since 2000, K12 has been a leader in K–12 online education, putting quality hands-on and online curriculum directly into the homes of the students and families we support. And as of December 16, 2020, K12 Inc., is becoming Stride, Inc. As a Stride company, we'll continue serving families and students of K12-powered schools and will expand our reach to offer learning solutions to students of all ages! 
Main slogan: Your complete solution for an excellent education. Browse our extensive course catalog and enroll online today!
Categories:
High-school
Middle school
Elementary school
Career electives
Elective
Health & PE
Language arts
Math
Science
Social studies
World languages
About: Accredited by Cognia, formally known as AdvancED Accreditation, and many high-school courses are University of California a-g approved. All the advanced placement courses are College Board approved. 
3655 W Anthem Way, Suite A-109237, Anthem, AZ 85086.
Main slogan: restless learners change the world. Learn from more than 160 member universities.
Stats: 546K+ people learning.
Categories:
Architecture, art & culture, biology and life sciences
Business & management, chemistry
Communication, computer science
Data analysis & statistics, design
Economics & finance, education & teacher
Training, electronics, energy and Earth sciences
Engineering, environmental studies, ethics
Food & nutrition, health & safety
History, humanities, language
Law, literature, math
Medicine, music, philanthropy
Philosophy, physics, science
Social sciences
About: edX is the trusted platform for education and learning. Founded by Harvard and MIT, edX is home to more than 20 million learners, the majority of top-ranked universities in the world and industry-leading companies. As a global nonprofit, edX is transforming traditional education, removing the barriers of cost, location and access. 
Founder & CEO: Anant Agarwal.
Main slogan: empower yourself. Free online courses from the world's leading experts. Join 18 million learners today.
Course types: 
Certificate
Diploma
Learning paths
Categories:
IT
Languages
Science
Health
Humanities
Business
Marketing
Math
Software development
Lifestyle
Life sciences
Skilled trades
Operations
Finance
Software engineering
Health care
About: Alison is one of the world's largest free learning platforms for education and skills training. It is a for-profit social enterprise dedicated to making it possible for anyone, to study anything, anywhere, at any time, for free online, at any subject level. Through our mission we are a catalyst for positive social change, creating opportunity, prosperity, and equality for everyone.
Alison was founded in Galway, Ireland, in 2007 by Mike Feerick. 
We Teach
Marketing &
 Business
Live on Zoom
Your host: Tasos Perte Tzortzis
Schedule an interview so we can evaluate where you are right now, your needs and goals, and we'll give you a detailed analysis of how the workshops work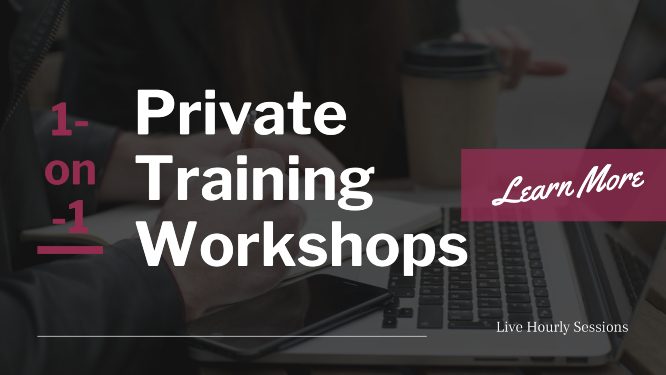 There you have it, a list of online learning portals you can use to sharpen your skills, knowledge, and shape your future.
Keep on learning, studying, experimenting, and most importantly, applying what you learn, so you can develop, grow, and gain a competitive edge in this multifaceted world.
That's it, another article has finished, here on Web Market Support. I am waiting for your comments and thoughts. Till next time.

Tasos Perte Tzortzis
Business Organisation & Administration, Marketing Consultant, Creator of the "7 Ideals" Methodology
Although doing traditional business offline since 1992, I fell in love with online marketing in late 2014 and have helped hundreds of brands sell more of their products and services. Founder of WebMarketSupport, Muvimag, Summer Dream.
Reading, arts, science, chess, coffee, tea, swimming, Audi, and family comes first.
Some of the links on this page are "affiliate links". For more information, I refer you to the Disclaimer page.