Last Updated: June 06, 2019
No Product No Problem is a marketing course created by Matt McWilliams who teaches affiliate marketing to aspiring entrepreneurs for ages. Matt is promising great results for all those that will complete the course and take action. The course is NOT available throughout the year and the registration doors are opening only for a few days.
Let's see, is it a course you should take seriously?
Matt is an exceptional marketer and an award-winning affiliate manager. He has helped top industry names launch their products empowering affiliate partners, names like Ray Edwards, Brian Tracy, Lewis Howes, Shutterfly, Peter Voogd, Claire Diaz-Ortiz, Ziglar Inc., Jeff Goins, and many more.
He has helped me 3X my online income in a few short months when he discovered my blog. I consume every piece of content he publishes like a maniac and thanks to Matt's connections, educational material, and continuous support I was able to connect with my audience in a way I never thought possible (more on that later).
I help online business owners and brands, small and large, to leverage the power of partners to grow their businesses. I teach you how to make money as an affiliate and how to work better with affiliates.
He has a very active You-Tube channel and delivers a fantastic podcast show, The Affiliate Guy Daily, which I have already reviewed.
In 2010 he was recognized as the top Affiliate Marketing Manager in the world by the Affiliate Summit Pinnacle Awards and he's won numerous other awards in that field as well.
He has over a decade and a half of affiliate marketing experience across multiple industries and has taught over 123,000 affiliates make money in affiliate marketing and now he's put everything he knows into No Product No Problem to help his audience make their first dollar online in affiliate marketing.
This is the 4th launch of the program (2019).
"No Product, No Problem" (NPNP) Review
No product, no problem was specifically designed to help business owners monetize their online platforms fast utilizing the affiliate marketing model. It's no secret that the vast majority of bloggers and other platform builders begin with no clear plan or no plan at all.
NPNP comes into play in order to change the awful statistics and to help business owners monetize their platforms with proven and ethical methods. But it doesn't stop there and the course goes above and beyond as it teaches aspiring marketers how to become successful promoting other companies products and services in a way that other basic programs simply can't.
The program is most suitable for beginners and intermediate affiliate marketers.
Ideal Audience:
Bloggers
Platform builders
Podcasters
Speakers
Authors
YouTubers and Vloggers
Online business owners
Affiliate marketers
You'll learn affiliate marketing, meaning you'll be promoting other companies products, services, programs, and launches for commissions. Affiliate marketing has been around for ages and it's one of the most common ways to monetize your online presence with countless benefits. It's one of the fastest ways to make money online without having to own a product. You just recommend products to other people through a blog or website, social media, forums, podcasts, videos, live events, or even offline.
This is how I started and although I've expanded on various other monetizing methods, still is my very favorite business model because it's flexible, it creates multiple streams of passive income, and returns profit 24/7.
No Product No Problem Modules
There are over 80 lessons in 9 modules and various bonuses. That makes NPNP one of the most comprehensive affiliate marketing trainings I've reviewed.
Welcome:
Imagine the possibilities
When should you start Affiliate Marketing?
Overview of the course
Module 01 – Basics:
Introduction
A quick history of Affiliate Marketing
How Affiliate Marketing works
The benefits of Affiliate Marketing
Why companies want you as an affiliate
Who's doing Affiliate Marketing
The different ways to promote affiliate offers
Different models of affiliate programs
Module 02 – Mindset:
Introduction
But I don't know how to sell
But I don't know my avatar
But I don't know what to focus on
But I have a small list
But I didn't use the product
But I don't have a website
But my audience doesn't buy
But I'm afraid I'll lose subscribers
Notes on comparisons and naysayers
Module 03 – Find programs:
Introduction
The first rule of affiliate marketing
Ways to find affiliate programs
What if there is no affiliate program?
How to virtually guarantee acceptance
If you get declined
Why you should promote competitors
How to decide what to promote
Next steps
How many programs can you promote at a time?
Our recommended programs
Module 04 – Legal/Rules:
Introduction
Consequences
FTC rules
Understand program rules
Paid advertising
Module 05 – Promo Prep:
Introduction
Content creation
Setting promotional goals
The sequence of success in Affiliate Marketing
Conditioning your audience
Creating a promotional calendar & plan
Warming up your audience
How to promote different material
Budgeting for paid ads
What if I can't go all in?
Module 06 – Selling:
Introduction
Basics of selling
Best practices
Overcoming fear of selling
Copywriting
Selling in email
How to use swipe copy
Selling on blog posts
Selling on podcasts/video
Ninja tactics
Module 07 – Finish Strong:
Introduction
Shifting from free to paid
Working with opt-ins
When someone buys
How to close sales
Staying motivated
Going the extra mile
Module 08 – Post Promo:
Introduction
Do a promo recap
Plan for the future
Build relationships
Your buyers
Post-promo housekeeping
Getting paid
How to promote more without fatigue
Next steps
Module 09 – Different Promotions:
Introduction
Digital courses
Book Launches
Physical products
Live events/summits
Single webinars
Evergreen (deep dive)
Promoting affiliate offers in books
Bonuses/Coaching Calls:
Introduction
List building
Bonus packages
Case studies
Marisa Murgatroyd EPM case study
Affiliate Marketing with NO list
Referring other affiliates
Creating your website
How to work with an affiliate manager
Resources page (deep dive)
Next level Affiliate Marketing
Your first affiliate promo
Networking with purpose live
Get the most out of affiliate Facebook groups
Resources
Module 01 – Basics
:
This is the introduction, and this is where you need to understand how affiliate marketing works, its countless benefits, and why companies need you. It will build your foundation in order to stand out from the crowd in this competitive space.
The lesson covers all the important elements of this business model and helps you clarify any misconceptions or doubts.
Module 02 – Mindset
:
You'll dive deep into the marketing mindset. It's all about overcoming your objections, all the common fears that all affiliate beginners face in their journey. Matt will teach you efficiently that you already know how to sell, it doesn't matter if you don't have a list, how to deal with unsubscribers, and so much more.
No one starts with a list, no one knows how to promote effectively at the beginning, everyone has objections and fears to fight. I've been in your shoes, but this is what marketing training is all about. To help you overcome these fears, once and for all.
Matt shares invaluable insights into the business model and mindset that will help you tremendously with your affiliate promotions. If you get this part of the training right, then I tell you, NOTHING can stop you. These lessons helped me fall in love with marketing. And Matt is doing a great job in putting these lessons early on.
Module 03 – Find programs
:
In this lesson, Matt will help you find the best of affiliate programs according to your niche and audience. He uses templates with scoring to help evaluate if a program is a good fit or not. He will help you deal with declines and rejections, how to approach affiliate managers using the power of emails with templates depending on the situation.
Matt is a firm believer of outreach through polite communications, he's been through thousands of thousands of applications as an affiliate manager. You'll get to see over Matt's shoulder how he deals with this subject.
Module 04 – Legal/Rules:
The shortest but the most boring part of the course. But it's necessary, because it will lay out the ground for your affiliate business. I wish that every affiliate marketing training had this subject covered, as Matt does.
Module 05 – Promo Prep & Module 06 – Selling & Module 07 – Finish Strong
Modules 05 – 07 is all about preparing for success, promoting products and offers, and closing sales. Matt will show you how to build up any promotion, how to warm up your audience, how to condition your email subscribers, and eventually how to sell like a machine.
He dives deep into the best practices of the TOP affiliates and illustrates how to use emails, blog posts, podcasts, videos, and other digital media.
The most important part of the training is the one that deals with 'How to Close Sales'. I provide a mini overview in the next section. In this subject, Matt reveals that the TOP affiliates' success has nothing to do with the size of their email lists or social followers, their blog traffic or how long they had been doing this. It's all about the last steps you should take in order to 'Close' the sales effectively. It's all about going the extra mile in your promotions.
You'll get to achieve extreme value from these modules as Matt uncovers top closing techniques that only a few teach online. This is the kind of knowledge that separates the average performers from the top performers. Matt will help you become a marketing ninja.
Module 08 – Post Promo:
It's all about building your future. Learning from your mistakes, learning from your success, how to turn affiliate marketing into a long-term asset of your online presence.
This is a subject that only a few trainings cover if any at all. And again, Matt is a TOP expert in the field that can help you build a sustainable affiliate business for many years to come.
Module 09 – Different Promotions
:
A wrap-up of everything that's covered in the course but this time approaching different kinds of promotions to add to your arsenal. How to promote digital courses, physical products, books, live events and summits, webinars, and evergreen content/material.
And although NPNP's 9 modules are more than enough to keep you going for decades, Matt has added some awesome bonuses here to offer you the best possible experience with this course. I would not expect so many valuable bonuses wrapped up together in a training.
Bonuses:
Topics that are covered include:
How to build a mailing list
How to promote affiliate offers with a small or NO list at all
How to work with affiliate managers
How to take your affiliate business to the next level
And it does not stop there. Countless hours (80+) of 'Killer Content' including:
Interviews
Case studies
Success stories
Resource pages
Facebook groups
Networking
and a special part on "Bonuses"
Yes, how to offer bonuses as an affiliate, which is one of my favorites. This is extremely crucial, and Matt shows you how to create bonus packages that move people into action and finally convert prospects into buyers.
Additionally, you get access to a private Facebook community of fellow students. A great place to ask questions, get support and feedback, and of course, connect with important allies that will help you skyrocket your online presence and/or become your affiliates to promote your own products.
Here are a few examples that will help you decide if this program is a good fit for you in your affiliate marketing journey.
Module 1 – Lesson #3 – The Benefits of Affiliate Marketing
In this introductory part of the training, Matt is distinguishing the benefits of this business model for the affiliates. He underlines the basic and obvious benefits and then he goes
deep and analyzes 6 major benefits
. These are:
Affiliate marketing trains your audience to buy
It proves you can sell (anything)
What works for your list (experiments/testing)
It creates unlimited relationships
It turns your competitors into partners
Benefits and serves your audience
This lesson proves that Matt's experience is a huge factor that you should take very seriously. I have compiled a list of affiliate marketing benefits in the past and I recently updated it with new information, but still, there are things I did not mention. Now I know how to update my article once again, thanks to Matt's course.
Module 2 – Lesson #1 – But I Don't Know How to Sell
I can't stress the importance of this lesson enough
. Most affiliate marketers that getting started are afraid. I know, I get it, I was there. I was afraid to sell.
The question that Matt hears all the time is this:
How can I promote other people's stuff? I don't own them
Reasonable, but you are wrong. Because you already know how to sell.
I won't reveal any more information here for obvious reasons but Matt helps you understand that selling is just what Zig Ziglar once said. It's a transfer of feelings. To prove that, Matt uses the "Restaurant" example.
Module 3 – Lesson #4 – How to Guarantee Acceptance Into Virtually any Affiliate Program
In this powerful lesson, Matt uncovers the secrets of affiliate applications. With his giant experience as an affiliate manager, he lays out all the important elements an affiliate application should have.
A quick summary of key advice:
Go deep and be specific
Show excitement
Go above and beyond
Help
Reach out
I have used all these formulas that Matt shared and I've seen my affiliate applications approved over and over. I know how to stand out from the affiliate crowd and how to show my expertise to the affiliate managers that process the applications.
Module 5 – Lesson #6 – Warming Up your Audience
In this lesson, Matt is sharing 7 powerful ways to warm up your audience and email list, specifically for product launches and promotions.
And although I've been doing promos since early 2015, still I learned so many new things that I immediately applied in my promotions. The results show that Matt's methods work. This part of the training helped me reach out to my audience in a more appealing way and at the same time in a way that builds my authority and showing my expertise.
The 7 warming up methods are:
Consistency
Guest posts & Q&As
Interviews
Link to content (email and posts)
Link to external articles
Reach out to proteges
Own series/content, or mini-courses
Module 6 – Lesson #3 – Overcoming your Fear of Selling
This is one of the
most important
lessons in the NPNP course. Why? Because no matter how powerful the content of the course is and no matter how powerful your campaigns are, you need to sell efficiently without fear. Because
fear is being reflected
in everything you do and your content.
Matt is teaching you that selling is not your biggest fear and he helps you understand the potential of a successful sale, the beautiful outcome. He eliminates 'Weak' words you should not use when selling and points you to powerful words you can use instead.
This part of the training helped me understand that marketing is a beautiful science and that it's NOT spam. This module will help you eliminate any fears you have and will put you in the right place from the getgo. All in all, marketing is a service to the people and it's a disservice when you are not comfortable with it. So, you gotta love marketing as you love everything else in your life.
Module 7 – Lesson #4 – How to Close Affiliate Sales
This part of the training
makes all the difference
. This is what separates TOP performers from the average performers. Matt shared 5 extremely powerful techniques to help affiliates "Close" the sale, that usually comes at the very end of a launch. Additionally, he shared valuable statistics that underline the importance of these techniques.
I won't reveal these tactics to you, it would be a steal.
But I tell you this: these are the methods that flat out work, and although it might feel you are over pushing your audience, and of course, some of them will unsubscribe, it doesn't matter. Only a few will opt-out from your list, and you'll get to reap the rewards. Because in every launch, you work hard to get people to signup, you do everything you can to promote your favorite products and offers, you try to direct people to the sales pages and so on. And this is the point where you don't give up, this is where you PUSH.
This lesson alone, helped me close more sales than I ever thought possible. And yes, I got people unsubscribing, but what is more valuable to you? 1-2 unsubscribers that would have never purchase anything from you, or to 3X or 4X or 10X your sales at the end of a launch?
Testimonials/Praise for NPNP
With Matt being an affiliate manager for so many leaders and companies and with NPNP being one of the most concrete affiliate trainings, the testimonials are literally endless, as expected.
Alston Balkom – Matt helped me make my affiliate business more profitable. Before I started working with Matt, my affiliate income was a minor part of my income. Now it is my primary income stream. Since I'm a self-taught programmer and webmaster, I needed a lot of hand-holding in the beginning. Matt and his staff helped me tremendously.
James Reid –  This was my first launch ever and I had no following at all. Matt & Co made things so easy for me that I actually exceeded 17 sales and finish in the TOP 40. And they made it FUN the whole time. These guys are superstars and live for helping
Rick Siderfin –  Matt McWilliams is a genuine and trustworthy source of information. If you are looking for a way to promote or make money from affiliate networks, I highly recommend you start with Matt
Anik Singal, CEO of Lurn, Inc – Matt exemplifies what it means to be a professional affiliate manager. I've had the immense pleasure of working with him and could not be more impressed.
Rene Bangelsdorf – Y'all were really positive and patient with those of us who were new to affiliate promotions, generous with praise, and made the whole experience enjoyable. Thanks for giving us newbies such great guidance.
Yesenia Vargas, I love what Matt has to share and teach about affiliate marketing. He has lots of actionable advice to help you diversify your income without being spammy. On the contrary, he teaches you how to stay authentic while also being an affiliate.
Nick Palkowski, Matt and his team did a phenomenal job at teaching affiliate marketing. The suggestions and templaytes they provided made it almost imposiible to not succeed.
John Chang, Matt is the go-to person for affiliate marketing – not because he's some 'Guru' or expert, but because you won't find a more down-to-earth guy who's going to go the extra mile to help you!
More names (check these out):
Kevin Harrington (Ziglar Inc), Ryan Eliason, Bill Baren, Josh Marsden, Jason Stone, Sue Dunlevie, Dan Miller, Tom Woods
Rich German, Kelly Jo Murphy, Bryan Hutchinson, Marie Grace Berg, David Gonzalez, Anna Powers, Brian Dixon, Matthew Loomis
Anthony Metivier, Jeff Bullas, Dorie Clark, Tara Jacobsen, Mary Jaksch, Peter Shankman, Jonathan Milligan, Lise Cartwright
Matt Stone, Steve Olsher, Loren Bartley, John Tighe, Joel Friedlander, Daniel Decker, Susie Moore, Tom Morkes
Michelle McCullough, Bob Bly, Liam Austin, Ciprian Soleriu, Lain Ehmann
On the NPNP enroll page you'll find my testimonial as well.
There are 3 available options:
#1: Independent Study
– $497 or 6 payments of $97 = $582 including:
80+ video lessonsAudio/video download of each lesson
Checklists, swipe files, and templates
Bonus: 5 affiliate marketing case studies ($235 value)
Bonus: Networking with purpose training ($197 value)
Bonus: Affiliate marketing with NO-list training ($97 value)
4 additional bonuses ($294 value)
Total Value: $1,417
#2: VIP (most popular)
– $697 or 8 payments of $97 = $776 including:
All the listed features of the Independent Study Version PLUS:
Lifetime private Facebook group ($348/year value)
Lifetime live monthly group coaching calls ($497/year value)
Lifetime coaching call archive ($497 value)
15 minutes 1-on-1 coaching calls with Matt on a first come first served basis ($500 value)
Ray Edwards exclusive training on affiliate bonus packages ($97 value)
Lifetime case study access ($847 value)
Total Value: $4,203
#3: VIP + Coaching
– $997 including:
All the listed features of the Independent Study Version & the VIP Version PLUS:
Email access to Matt
30 minutes 1-on-1 coaching call ($1,250 value)
Affiliate promotion strategy session ($1,250 value)
Affiliate promotion customized plan ($300 value)
Total Value: $7,003
UPDATE:
The program re-opened just for today, June 20, 2018. It's closing in 1 day and 8 hours.
The payment plan sees 12 monthly payments of $99. Total=$1,188
There's a
30-day 'Steal our Stuff' guarantee
, as Matt defines it. That means you can log in immediately to your dashboard and download all the material, all the templates, the checklists, the case studies, the swipe files, and the bonuses. And then, if you think this course is not for you, simply ask for a full refund. No questions asked, no hard feelings.
The guarantee makes this offer extremely irresistible and risk-free.
No Product No Problem is one of the most complete, comprehensive, and solid affiliate marketing trainings. There's so much value in it, so many secrets uncovered, and so many powerful advanced tactics to implement that make this offer incredibly irresistible. The course lives up to its promises and it will transform you into a marketing ninja.
It covers all the basics and even expands on legal settings, and goes above and beyond other courses as it teaches you how to adopt a marketing mindset to help you promote products effectively, interact with your audience, and most importantly it shows you how to close the sales.
The course will give you a highly competitive edge and will make you stand out from the crowd. It will help you get accepted by affiliate networks and managers, and it will help you realize the phenomenal potential of this business model.
The strategies, tactics, and methods Matt shares are absolutely worth every dime. The course will show you the way to choose the best affiliate products, it will help you connect with your audience strategically, and it will help you achieve maximum results by expanding on best practices in areas that other courses don't even touch.
Only the closing techniques Matt is sharing will keep you alert and excited for years.
There are also subjects that I would not expect to be covered, such as copywriting, overcoming the fear of selling, paid advertising and more.
The course is bundled with:
Video lessons
Audio and video downloads
Slides
eBooks
Templates
Checklists
Scoring tables
Swipe files
Email copy
Case studies
Reports
and huge bonuses
You'll get to connect with other fellow affiliates via the private Facebook groups and you'll get your questions answered.
And it does not stop there, the 30-days steal our stuff guarantee and the guarantee that you will see results from Matt, makes this program completely risk-free.
All in all, you have to consider that Matt is an exceptional marketer with huge experience, an award-winning affiliate manager and has helped leaders and top industry names launch their affiliate programs successfully for over a decade now.
My Relationship with Matt McWilliams
I've been working with Matt since 2016 and here's my personal story:
When I got started on this website I was only working a few spare hours per week due to my other offline businesses. I was already doing affiliate marketing but it was more of a hobby. But then one day, Matt discovered my blog and sent me an email asking me to become his partner.
I began working with him on various promotions and launches and at that time I had no mailing list and no serious blog traffic. But even under these conditions, I was able to generate sales and on top of that, I was able to get featured twice in the TOP affiliate leaderboards, where affiliate managers like Matt present privately to their partners the progress and performance of the affiliate team.
I did not finish in the TOP 10 of these promotions at the end of the launches but seeing your name placed under Jeff Walker, Eben Pagan or Jeff Bullas means a lot.
All of that, thanks to Matt's educational material that I was consistently consuming and of course by taking action and being consistent.
Here's a screenshot I've saved back then…It was the Copywriting Academy promotion and Mark Sieverkropp that posted the picture in the Facebook group is Matt's partner.
And I did it again, this time the summer of 2017 for the Nick Stephenson's 10K Readers promotion. I managed to reach the 19th position on June 20.
Here's the screenshot from the Facebook group
I want to be crystal clear on this. I don't illustrate these screenshots to brag but to show you that everything's possible if you believe in yourself and work consistently with a plan, and of course, to show you that Matt's education is a treasure.
I did it with almost no list, no serious blog traffic, and no huge social following. That means you can do it too!
Since then, my blog's traffic increased, my email list is growing day by day, and I was able to connect with top leaders and serious partners. As a result, my affiliate business exploded. Now I'm working mostly online and only a few hours offline, the exact opposite. This is the real potential of affiliate marketing.
Interview with Matt – May 29, 2019
Notice: I apologize for the quality of audio as concerns my voice. I had a wrong audio recording setup for my microphone and as a result, my voice was recorded very low.
I tried to increase the volume of my voice but it adds noise so I left it as it is.
Hopefully, Matt's voice recorded just fine and he's talking all the time. So, I guess, after all, it's not a big deal. It was my first interview ever!
Is There Anything Missing From the NPNP Course?
Although NPNP covers almost everything I would expect and even subjects I was not expecting to be included, there a few things missing. It does not expand on niche and market research, keyword research, SEO techniques, how to decide a domain name, web hosting services, and website builders.
It starts from a certain point where Matt assumes you already have a blog setup and you know how to publish digital content. It is focused on teaching you how to promote product launches through emails, blogs, social media, videos, podcasts, and other digital channels, which is Matt's specialty. It is not focused on teaching you how to get traffic to your website and how to monetize it.
But that does not make this course incomplete, no way, instead, it's a program with extreme value with over 20 hours of digital content and huge bonuses. It's just Matt's approach to affiliate marketing through product launches. These launches, however, are the most lucrative opportunities in the affiliate marketing space and that makes NPNP one of the most valuable affiliate trainings ever.
So, in order to help you get started with the very basics of online marketing and fill any gaps, I am offering some bonuses here that you should take advantage of!
Wait, There's More…My Huge Bonus $priceless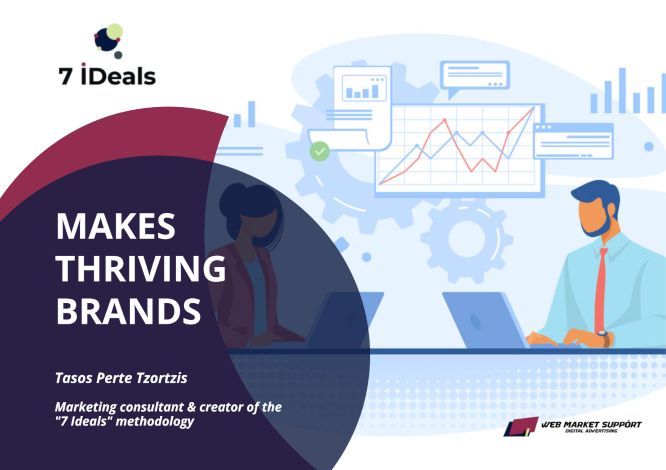 But before I announce the bonuses I need to introduce myself very briefly.
I'm a marketing consultant.
I first came across marketing at the university as part of my business administration studies, back in 1992.
I do online marketing since December 2014. I live, breathe, and dream marketing. This is what I do for a living.
I offer marketing and advertising services to clients directly and as a marketing publisher indirectly through this website.
Additionally, I provide live training and private workshops.
I helped hundreds of brands sell more of their products and services on the web.
I worked with networks, marketplaces, business owners, communities, and local stores.
I helped names like Dean Graziosi, Tony Robbins, Jeff Walker, Nick Stephenson, Ray Edwards, Matt McWilliams, Jeanna Gabellini, software companies like ClickFunnels, OptinMonster, marketplaces like EnvatoMarket, Designmodo, InkyDeals,  Renderosity, Dealjumbo, Snappa, communities like HopeWriters, Wealthy Affiliate, Affilorama, and on and on.
Marketing is the lifeblood of any business. Without it, we lose customers, and without customers, we lose business.
Marketing is responsible for bringing people in, get eyes on your products, services, offers, and programs.
Marketing also helps you retain customers for a lifetime.
If you need a boost in visibility, if you want to build brand awareness, I can help you.
You can also browse through our network page displaying some of the brands I cooperated with.
I'm also the creator of the "7 Ideals" methodology. A customer-centric, value-driven strategy for small business owners that want to impact the world.
It's a method I'm developing since 2020 and it's actually the end result of over 30 years in business and marketing.
To help you even further I decided to add some extra value to the already extreme package that Matt and his team compiled. And this is to help you realize how much I believe in this program.
And I have to be honest, I only promote HIGH-QUALITY programs that I firmly believe in. It would have been very easy for me to promote every program under the sun, but during my online journey that started in 2015, I only promoted the BEST of the BEST, and I will continue to do so in the future.
I am a huge fan of quality and I don't promote mediocre or incomplete programs.
Implementation of the first 2 phases of my "7 Ideals" methodology.  Absolutely priceless.
Business & Marketing Consulting, Coaching, and Feedback
The first 2 phases of my methodology – the "7 Ideals", a systematic and structured approach to developing and implementing proprietary and custom-made strategies, processes, and campaigns for small businesses and startups that drive innovation, quality, results, impact, and growth.
In a nutshell, it's a methodology that helps you design, manage, and grow businesses.
We'll go through the 1st phase – 7ID ZONE to:
understand the market inside out
improve your business model and set high-quality standards
validate business ideas
eliminate risks
specify an ideal zone for market penetration
gain entrepreneurial, marketing, and sales skills and unparallel momentum
And we'll go through the 2nd phase – BIG IDEAS to:
build a strong and unique brand culture, philosophy, and value proposition
develop a solid, flexible, and winning strategy and action plan
make big decisions and step up
We'll also discuss the other 5 phases of the methodology briefly and we'll touch upon product development and innovation that happens in the 3rd phase – IDEOLOGY.
Outcome:
Who your ideal customers are, what exactly they need, and where to find them
What the competition does and how to differentiate your brand
The subtle nuances that will improve your business model and operations drastically
How to eliminate risks and follow only the best ideas that have high chance of success
How to enter the market in unorthodox but very elegant ways by creating a unique space where your brand and your customers can thrive
How to foster loyalty and trust among members of your program.
How to attract customers who share the same values
How to provide ongoing value
How to adapt and evolve your offerings over time to meet changing needs and preferences
How to make your members more likely to engage with each other and your brand
How to create a sense of belonging and purpose to increase engagement and retention rates
How to build a team, which vendors and suppliers to choose, make forecasts and predictions, which technologies to use
and so much more
Unlimited email access and support for as long as you need it (lifetime)
NPNP affiliate training program ($997 value)
Swipe files and templates ($1,025 value)
Full library of case studies ($329 value)
Private community for ongoing support and learning ($988 value)
Full year of live coaching calls ($1,200 value)
List launch program ($497 value)
No list No Problem ($197 value)
Masteclass on affiliate bonuses ($494 value)
PLUS MY BONUSES
Bonus #1: Partial implementation of the "7 Ideals" methodology (real value $priceless)
Bonus #2: Unlimited email access and support (lifetime) (real value invaluable)
TOTAL REAL VALUE: +++
Free Resources Bundled with NPNP
Don't forget to grab the Free material that NPNP is bundled with:
It goes without saying but please keep in mind that investing in such an ELITE program does not guarantee anything if you're not willing to work. NPNP is not a magic pill nor any of the marketing programs I recommend. It's not enough to invest and sit back waiting to get results. This is not how things work. You have to be consistent and apply what you learn.
If you get NPNP, all the huge bonuses Matt compiled, and my extreme bonuses, network with others and Matt's team in the Facebook groups and complete your coaching sessions with me on Skype and via email, and you work towards your goals, then I don't see any reason for you to fail.

Instead, in this case, I predict a bright future for you as this business model will unlock unlimited opportunities and will have a huge impact in your career and your dreams.
That's it, another review has finished, here on Web Market Support. I am waiting for your comments and thoughts. Till next time.

Tasos Perte Tzortzis
Business Organisation & Administration, Marketing Consultant, Creator of the "7 Ideals" Methodology
Although doing traditional business offline since 1992, I fell in love with online marketing in late 2014 and have helped hundreds of brands sell more of their products and services. Founder of WebMarketSupport, Muvimag, Summer Dream.
Reading, arts, science, chess, coffee, tea, swimming, Audi, and family comes first.
Some of the links on this page are "sponsored". For more information, I refer you to the Disclaimer page.