Let's transform your entire business from something you just do for a living, into a movement that your ideal clients crave to be part of or…
let's launch a new business from scratch in any niche or industry and get your first leads and customers on the spot
Your Hosts:
Anastasios Tzortzis (marketing specialist)
Pedro Adao (the challenge guy)
Backstage Sessions March 27-28
The 5-day challenge has come to an end. But I still support the challenge and answering questions. I'll be live online all day on Sunday and Monday.
I'll be giving you a recap of what happened during this week, and I'll be answering your questions so you can run your challenges successfully.
Now, if you need extra help and guidance from real experts, I have good news. 
Pedro has just opened up the registration doors to his flagship training program, 'Crush it with Challenges'.
But they are open only for a few days.
This training will help you go faster and run your challenges even more effectively. Pedro is the best teacher when it comes to challenges as he has under his belt well over 47 challenges that crushed it. Many of them exceeded $1M in sales. Plus, you'll have access to a powerful community of like-minded entrepreneurs.
It's a training program I enrolled in and I published a detailed review with a video walkthrough. 
Plus, I'm supporting the training with a bonus package you don't wanna miss. I'll be hosting weekly private live video-call sessions to guide you through the program, answering your questions, and I will help you launch your first and second (if needed) challenge.
Lately, more and more brands are using online challenges as a marketing strategy to attract, educate, nurture, and entertain their audiences.
We've seen, for example, Jeanna Gabellini, Eben Pagan, Matt McWilliams, Grant Cardone, Ryan Deiss, HopeWriters, Ziglar Family, and so many more leaders and established entrepreneurs.
But these challenges have also been used by thousands of ordinary entrepreneurs and students of Pedro Adao.
I started using challenges 2 years ago with massive success. The conversion and engagement rates went through the roof.
They use challenges to generate leads and build brand awareness or they incorporate challenges in their product launches mix along with webinars, workshops, live events, assessments, quizzes, social groups, and so on.
Challenges are interesting, fun, exciting, and people interact with the brands in a unique way.
These challenges are becoming a trend and if you're not using them yet, you miss out on a huge opportunity.
Now have in mind, that Pedro's framework is centered on challenges but the unique advantage of the methodology is that it forces you to build a business around a mission-driven movement. 

Why is this an advantage?

Because today's marketplace is extremely competitive and it's very hard to get noticed. 

The only way to cut through the noise and get the attention you deserve is by positioning yourself, your brand, differently.

That changes everything.

The first step in Pedro's unique marketing framework is all about positioning. 
The only way to cut through the noise in this competitive marketplace
It's Called "Challenge" For A Reason
This is not about consuming content and learning new stuff. It's about you getting challenged.
Information without implementation is just a delusion
You're not here for just a few good ideas or strategies. You'll receive exclusive training on what's working right now. And things changed!
It's an online challenge to help you create your own challenges and change the way you do marketing once and for all.
Transform the way you do business and the way you deal with potential customers and clients
You'll be able to position your brand in such a way that draws immediate attention and get eyes on your products and services in the shortest period of time, something you can't accomplish with traditional marketing or business methods
You'll be able to create a movement and gather people into your tribe
You'll be able to scale an existing business or launch a new one
You'll understand what it takes to become a fully-equipped entrepreneur and how to stay motivated no matter what happens around you 
You'll participate and be challenged to apply what you're learning immediately. Because the transformation is only possible when you take action.
You'll gain confidence and you'll be able to recognize for yourself that you have what it takes to build an amazing business online and make an impact in other people's lives
Are you ready to be challenged, participate, and take massive action?
Don't Worry, I'm here to support you 
I'm an entrepreneur since 1992 and I do online marketing since 2014. I helped hundreds of brands sell more of their products and services on the web. I can help you too.
Join me and Pedro in his FREE 5-Day Movement Maker Challenge where he is going to break down not only how to start crushing challenges, but how to turn your business into a movement.
Every day, I'll be connecting with you live online to keep you accountable and make sure you implement what you learn in Pedro's challenge coaching.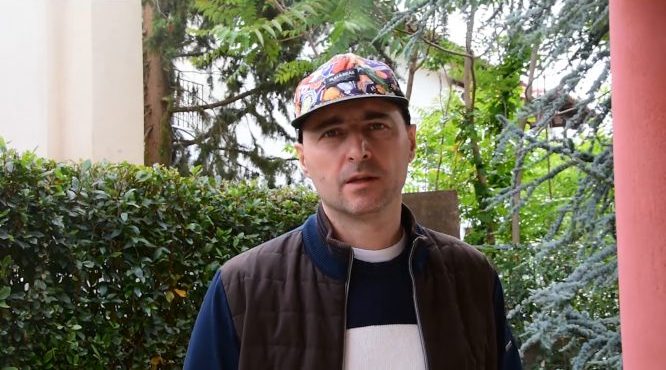 The 5-day challenge starts on Monday, March 22, and ends on Friday, March 26
During these days, Pedro will be the host of this brand-new challenge. He's going to guide, coach, and mentor you into an innovative way of doing business
He'll show you the way of creating and launching movement-based businesses that lead to massive levels of impact and financial fulfillment and freedom
You'll be trained on what's really working in this modern era of marketing and entrepreneurship in 2021. It's a new era, where old methods fade away and the world shifts
You'll receive life-changing and transformational shifts in your mindset and beliefs and you'll be equipped with the most simple, practical, yet highly-effective marketing strategy and tools that are working today
Every day, from Monday to Friday, and during the upcoming weekend, we'll have private 1-1 training sessions live on Zoom. I will keep you motivated and help you implement Perdo's teachings so you can have finally a breakthrough in your business in 2021.
Pedro Adao is the founder of the 100X Academy, which was founded in 2018 in the back of online challenges. This business quickly took off into multiple-figures and Pedro was able to create a powerful framework for highly-profitable challenges ever since.
Now, these online challenges are being used by the majority of industry leaders and entrepreneurs that understood that the world is changing and they had to do something about it.
These challenges worked for Pedro and thousands of gurus, influencers, and ordinary everyday entrepreneurs with massive success.
And they can work for you too.
but remember this movement maker challenge is not about making money. It's about giving meaning to money. It's about empowering people and having an impact.
Get ready to transform your business and life.
Credible, Passionate, and Successful Movement-Makers
The world needs you, are you ready?
the big picture
Are you ready to become a mission-based entrepreneur that can help the world shift from this collapsing economy to something bright with hope for the future?
The World needs entrepreneurs more than ever before
Last Year's Pandemic Changed Everything and The Majority Of People Need Support…FROM YOU!
The Challenge Starts Soon
Backstage Sessions March 27-28
Some of the links on this page are "affiliate links". For more information, I refer you to the Disclaimer page