I want to share some amazing news.
We are hosting a live training workshop series all about membership sites to support the upcoming training workshops of Stu McLaren. 
Stu is a membership sites expert with vast experience. 
In 2008, he co-founded the world's most popular membership platform for WordPress,  WishList Member. When he sold his interests in October 2014, they were powering over 58,000+ online communities and membership sites.
And for the past 12 years, he's been working intimately with tens of thousands of authors, speakers, coaches, consultants, and business owners to transform what they know, love, and do into recurring revenue.
Membership Sites Evolution
Live Training Apr 27 + May 02 @ 6 pm GMT+3
Why you should launch a membership site
Why now is the best time to invest in this business model.
How to get clear on who you are trying to serve
Identifying and targeting an ideal audience
Customer avatars for membership sites
Advanced marketing strategies dedicated to memberships
Direct response marketing
Branding
Paid advertising
Email marketing 
and more
Stu McLaren's Live Workshops
Here's what Stu is going to cover:
The proven strategy to launch (or grow) a successful online membership site
The secrets to launch a membership site that safeguards your business from the ups and downs of chasing one-off sales.
A powerful process that will quickly help you determine if the membership idea you're considering will fly or flop.
The simple, but most important element to every membership…. The Success Path™
The 4 surprising reasons why people buy, and what hooks them to join and stay month after month (and it's not what you think)
Why the tech shouldn't be the thing that holds you back… in fact, I'll share my favorite place to start and bonus: it's FREE
Get access to our live training series, download the customer avatars worksheet, Stu's guide for getting started with membership sites, and all the material we are going to release by signing up below.
Turn Your Knowledge & Passions Into Recurring Revenue
Stress and anxiety kill membership site owners. We are here to eliminate those obstacles once and for all.
When you are clear who you are trying to serve, when you have a proven strategy for running a membership site that has been refined over decades, and when you understand and put in practice advanced marketing strategies, methods, and tactics, nothing can stop you.
Creating recurring revenue is not just a dream, it's doable, and we'll prove it to you.
Stu's and Tasos training workshops, guides, and resources: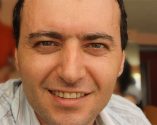 Tasos Perte Tzortzis
Marketing Specialist, Entrepreneur
Although doing traditional business offline since 1992, Tasos fell in love with online marketing in late 2014 and has helped hundreds of brands sell more of their products and services on the web.
He enjoys reading, music & arts, mathematics, chess, coffee, swimming, Audi, and playing with his kids.