More awesome news today!
Mary Morrissey, author of two best-selling books, No Less Than Greatness and Building Your Field of Dreams, which became a PBS special and world's top dream building expert, and an elite teacher in personal development is hosting a free online summit this Saturday.
Mary Morrissey – Free Online Summit September 26, 2020
Mary Morrissey

Bob Proctor

Sonia Ricotti

Lisa Sasevich
4 of the world's top transformational teachers want to coach you on how to eliminate any of your hidden abundance blocks and reprogram your subconscious mind to attract more prosperity into your life.
8 Spiritual Secrets for Multiplying Your Money:
The 3 most common mistakes

 people make when trying to increase their income 

(and what you can do to avoid them!)

The 3 most compelling questions

 to ask yourself to reveal YOUR abundance blocks (we all have them)

How to untangle yourself

 from your current money results – and open yourself up to the generosity of the universe

plus so much more
This is a 1-day live online event and it's free. Don't miss out!
That's it, another news article has finished, here on Web Market Support. I am waiting for your comments and thoughts. Till next time.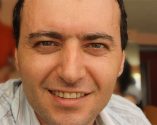 Tasos Perte Tzortzis
Marketing Specialist, Entrepreneur
Although doing traditional business offline since 1992, Tasos fell in love with online marketing in late 2014 and has helped hundreds of brands sell more of their products and services on the web.
He enjoys reading, music & arts, mathematics, chess, coffee, swimming, Audi, and playing with his kids.
Some of the links on this page are affiliate links. For more information, I refer you to the disclaimer page.