Marketing, the promotion of goods and services, is now an integral part of our lives. We are all consumers and we receive thousands of marketing messages in one day. We can choose between millions of products and solutions to satisfy our ever-growing needs.
The competition in any industry is enormous and brands keep bombarding us with countless ads. 
Thus, advertising campaigns are the subject of criticism, which can be well-intentioned or ill-intentioned, free or biased.
So the various questions that arise are reasonable.
Does marketing promote human well-being?
Does it contribute negatively or positively to our lives?
Is it a wish or a curse for our modern and technologically advanced world?
But bearing in mind that each person is possessed by different economic, political, philosophical, worldview, but also religious beliefs and that his or her preferences and actions are influenced by his/her personality, character, and experiences, but also by the social environment in which is an active member, we conclude that marketing criticism is basically subjective.
After all, how could it be objective and unaffected? We judge everything through our beliefs and experiences, through our own point of view.
In this article, we will try to examine marketing as objectively as possible to answer the key question.
Wish or curse?
Will I succeed or will I be influenced by my own beliefs?
Marketing | The Wish And The Curse
President Kennedy: Consumer Rights, March 15, 1962.
The President writes in the United States Congress: Consumers, by definition, include us all.
The Federal Government – by nature the highest spokesman for all the people – has a special obligation to be alert to the consumer's needs and to advance the consumer's interests.
The march of technology—affecting, for example, the foods we eat, the medicines we take, and the many appliances we use in our homes—has increased the difficulties of the consumer along with his opportunities;
Marketing is increasingly impersonal. Consumer choice is influenced by mass advertising utilizing highly developed arts of persuasion.
The Federal Government has to meet its responsibility to consumers in the exercise of their rights. These rights include:
(1) The right to safety
(2) The right to be informed
(3) The right to choose
(4) The right to be heard
The anti-marketing policy began to expand a little later, in the 1970s, a period marked by enormous economic achievements.
Basic Argumentation Against Marketing
Negative marketing criticism focused on the following points:
It promotes materialism, hedonism, and bliss as dominant social values
Consumers are increasingly anxious to acquire natural or non-natural goods
Contributes to the pollution and destruction of the environment
Accelerates the consumption of limited natural resources
Waste of resources for the development of its activities and increase of the cost of production of goods paid by the consumer
It requires the production of complex products that are not always safe. The consumer has to pay for it
Displays minor or imaginary differences in product quality and thus deceiving buyers
Consumers are tempted to buy products and services that they do not really need
Its specific activities such as advertising, packaging, label, deceive the whole set or some disadvantaged subsets
Distributes the majority of products to rich areas, degrading the poorest to a lower standard of living
There are many ads that offend morals, are creatures of low intelligence, and bad taste
Product distribution is complex, there are many intermediaries, and it increases final prices
Product prices are set and controlled by the largest companies in each industry, thus distorting full competition between producers
Retailers provide low-quality services to consumers
Personal selling is usually burdensome and oppressive, and the consumer does not make decisions freely and unaffectedly
As we have pointed out in a previous post, marketing is responsible for exploring and identifying the needs, desires, and aspirations of people (consumers).
In this way it facilitates businesses in their operation, meeting the needs of consumers. Businesses that adopt marketing strategies are able to produce goods and services that people really need.
Also, marketing is the science that discovers hidden opportunities in the marketplace, helping businesses to penetrate segments that were inaccessible.
Ongoing market research identifies dissatisfied groups of people who need specific goods that are not provided.
In addition to the myriad benefits of marketing for the business side, this science plays a crucial role in empowering wealth-producing, social, fiscal, and other sectors.
It generates revenue because, in order to create products that are either not available on the market or should be improved to meet the needs of the consumer public, the use of factors of production and their remuneration is required.
It contributes decisively to the economic development not only of individual companies but of entire countries. Through this development, a country's real per capita income increases over a long period of time.
It contributes to the increase of supply through production and demand through income.
Bearing in mind that consumer needs are theoretically unlimited and change over time, marketing guidance is an ongoing process that paves the way for achievement and innovation to meet the ever-changing needs of the buying public.
In this way, technological research is strengthened, which improves the living standards of people by offering solutions that once seemed like a distant dream.
As a result, new businesses are established and created on a continuous basis. Competition intensifies and economies are liberalized, creating new jobs and setting in motion the exchange of capital, income, and goods.
Public revenues are rising through taxation, which is able to take advantage of the growing number of companies that employ billions of people.
So the economies do not remain stagnant and progress in all areas is inevitable.
Undoubtedly, societies are rejuvenating and their members are in the majority productive and constantly looking for new ways to improve their standard of living.
The variety of goods and their quality is increasing due in part to the great competition. Businesses that do not offer high-quality products are outsourced and replaced by new ones run by ambitious entrepreneurs.
The consumer public can now be informed about products and services that interest them through innumerable channels and thus make better decisions by first comparing relevant and related products.
Marketing paves the way for information and communication, businesses are no longer impersonal and alienated as consumers are not only part of the production process, but also a pole of attraction and an object of research. Thriving businesses are those that trade daily with their buying public, exchanging views, messages, and ideas, and whose ultimate goal is not financial gain but the ultimate satisfaction of consumer needs.
These are the companies that listen to the problems and complaints of the consumers and set in motion mechanisms that will contribute to the improvement of the offered goods and services.
I could cite marketing advantages all day but in this case, I will be accused of bias.
I urge you to read the post about the importance of marketing and the other links below.
Berkeley – President Kennedy: Consumer Bill of Rights, March 15, 1962
WebMarketSupport – 70+ Reasons On Why Marketing Is So Important
Petros Malliaris PhD (Professor at the University of Piraeus) – Introduction to marketing (book)
We Teach
Marketing &
 Business
Live on Zoom
Your host: Tasos Perte Tzortzis
Schedule an interview so we can evaluate where you are right now, your needs and goals, and we'll give you a detailed analysis of how the workshops work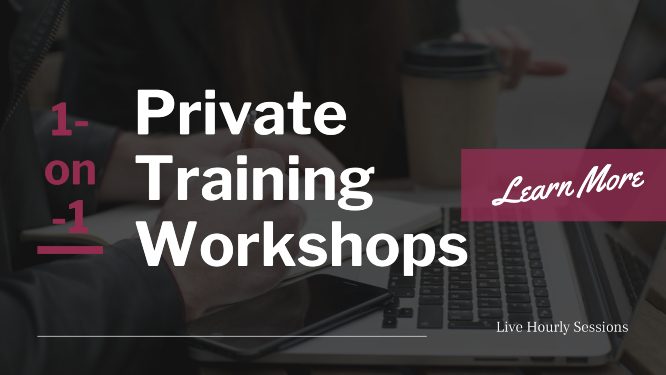 Marketing was one of the sciences that played a key role in improving and maximizing people's standard of living. Now we have set the bar very high, in fact, needs that were once a luxury are now taken for granted.
The science of marketing has succeeded in revitalizing and upgrading businesses, societies, and public bodies.
It is responsible for integrating the consumer public with the business potential and perfectly complies with the rules and restrictions set by US President Kennedy.
Consumers are no longer passive recipients but active members of market research, the production process, and the disposal of the final product.
Unfortunately, the enemies of marketing, instead of focusing on the general contribution of science to society, proceeded to an individual evaluation and harsh critique of certain marketing functions and processes.
I do not deny it, the marketing messages that bombard consumers' daily influence and often urge people to make purchases that they do not need, but let us not forget that only through marketing was it possible to identify and then meet those needs.
As with every industry and science, there are good practitioners and unethical ones that care only for money, let us not judge marketing blindly.
Marketing has contributed not only to the empowerment of businesses that have adopted it but also to buyers who now have not only a voice but also influence and decisively determine the future of the societies in which they are active members.
Another article has finished, here on Web Market Support. I am waiting for your comments and thoughts. Till next time.

Tasos Perte Tzortzis
Business Organisation & Administration, Marketing Consultant, Creator of the "7 Ideals" Methodology
Although doing traditional business offline since 1992, I fell in love with online marketing in late 2014 and have helped hundreds of brands sell more of their products and services. Founder of WebMarketSupport, Muvimag, Summer Dream.
Reading, arts, science, chess, coffee, tea, swimming, Audi, and family comes first.