A few months ago, we released our private training workshops. The first one was the "Information Reporter" workshop, followed up by the "Entrepreneurial Success", and then we released the 3rd workshop "Becoming a Marketing Publisher".
When we got hit by the pandemic, we decided to give away the "Entrepreneurial Success" workshop for free in the form of recorded video sessions, as a contribution to the community. We are delivering these sessions on a regular basis.
Now, we decided to give a new dimension to the 3rd and latest workshop and we renamed it, it's called "Marketing Publishing Mastery".
What is this new dimension all about? (I'll get back to that at the end of the article).
But it's also Black Friday time and it's time for some sales. This is the first in line announcement from a series of news we have in store for you.
Marketing Publishing Mastery Workshop
Early Black Friday 30% OFF
The updated private workshop
The workshop will be delivered privately live online as the 1st one. We use Zoom and Skype.
It's all about mastering the affiliate marketing business model. The most flexible online business model. A multi-billion dollar industry. You just connect consumers with brands by sharing information on your websites.
Affiliate marketing in a nutshell
These are the parties involved:
Companies (advertisers) that want to sell their products/services and don't want to spend a fortune on marketing and advertising services

Publishers (affiliates) promoting products/services of various companies on their own online properties

Affiliate networks: an intermediary between advertisers and publishers

The final consumer
A marketing publisher uses the model of affiliate marketing to promote products and services from companies around the world on his own properties online. A publisher connects consumers and brands and gets paid usually in the form of commissions.
Key benefits for all the parties involved
The advertised companies reduce their advertising costs to the minimum as now they pay commissions only when sales occur. They just sacrifice a percentage of their profits.
Brands reach new audiences and enjoy a whole new world of opportunities instantly.

The merchants (advertisers) can track their affiliates' actions and every campaign can be measured accurately thanks to new technologies, the marketing tools provided by affiliate networks, and the internet.

The publishers can build a business at very low-cost without having to worry about developing and delivering products and services, customer service, inventory, renting a property.
The publishers can promote 1000's of products at the same time on their websites and can monetize their online traffic in various ways beyond these promotions.
The publishers can work with just a computer and an internet connection, or even a phone from anywhere in the world.
Publishers set their own terms, enjoy timetable flexibility, they have minimum operating costs, earn recurring income from multiple streams.
Publishers have the luxury to partner with any company they want, affiliate managers, and affiliate networks. and they can easily scale their businesses utilizing the power of emails, videos, webinars, social media, or paid campaigns just to name a few opportunities.
The final consumers can make well-informed decisions and enjoy the same products with the same conditions at the same price.
What is affiliate marketing
History
Key benefits
Why companies need you
Mindset
Legal
Statistics
Pricing models
Keyword, market, and competition research
Exploring, analyzing, and choosing profitable niche markets
Affiliate website examples and types
Building a website
Content creation
SEO
Advertising and affiliate networks intro
Joining affiliate networks
Working with affiliate managers
Promoting products and services
Connecting effectively with people
Overcoming fear of writing and producing
Earning money through product reviews
Popular ways to make money with blogging
Becoming an expert
Adding multiple streams of income
Hiring and outsourcing
Tools and resources
Bonuses
Social media marketing
Copywriting
Landing pages
Becoming a real brand
Developing products and services
Recruiting affiliates
Case study #1: 

Turning around $25 ad spend into $2,500

Case study #2: 

How I turned $1,000 ad spend into $6,000 into 30 days. Content I created, campaigns, mediums, and more
A new dimension and a special discount
So, delivering this training workshop 1-on-1 live is not the only 'big' thing. And this is huge, it's not a training that is recorded and you watch on your own.
It's interactive, you'll get all your questions answered, you'll receive feedback, and you'll get to do your homework. 
But above all these, we won't only teach you how to master this specific business model.
We're going to take it one step further, and we are going to show you how to become a real 'brand' and how to develop your own products and services. 
But only if you first master the marketing publishing model.
Black Friday Sale 33% off.
Normally, this workshop retails for $297. With the 33% discount, the price goes to only $197.
And remember, there are unlimited video-call sessions. You will be scheduling sessions for as long as you need. The private sessions are held every week, every session is 1-hour long, and we'll be supporting you daily via emails and via the live chat.
This is the business model that got me started back at the end of December 2014. I had no online marketing experience at all, nor did I know how to build websites, do SEO, research, create content, drive traffic, and convert visitors into prospects and customers.
But when the first sales started rolling in, I quickly realized the huge potential of this business. 
Soon, I managed to get noticed by big industry names and top affiliate managers and as a result, this model took off.
Since 2015, I helped hundreds of brands sell more of their products and services, and acquire qualified leads and referrals.
But remember, it's a business, and it should be treated as such. Do not take things for granted. You have to work your way to the top. 
You'll have all the support and training you need, but it's up to you to make it happen.
There you have it, I hope you enjoy this special Black Friday opportunity and I look forward to working with you privately.
Black Friday/Cyber Monday 33% OFF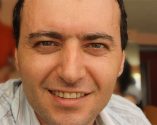 Tasos Perte Tzortzis
Marketing Specialist, Entrepreneur
Although doing traditional business offline since 1992, Tasos fell in love with online marketing in late 2014 and has helped hundreds of brands sell more of their products and services on the web.
He enjoys reading, music & arts, mathematics, chess, coffee, swimming, Audi, and playing with his kids.