Is marketing an unnecessary expense? Is it a luxury only giant companies can enjoy? The majority of business owners believe so. This is especially true for them during tough economic times when consumers change their buying habits and spend less even on basic products.
And this is what my father believed as an entrepreneur for over 40 years (he retired a long time ago).
Marketing During A Recession
We live in an era of economic downfall since 2008 and consumers feel stressed and overwhelmed. They lost their confidence and their buying decisions shifted. They became cautious and spend money wisely.
For the majority of companies during tough times, marketing is one of the first expenses they cut in an effort to reduce overall costs.
But what all these mean for you as a business owner? Did you reduce production costs? Did you reduce your marketing expenses in an effort to keep a balance? Did you cut advertising altogether? What are you going to do to grow your company?
What goes around, comes around. The economy is no different, and sooner or later we will enjoy a turnaround.
But even during a recession, there is a huge opportunity for brands to spread their message to the world. Consumers are still exposed to advertisements all day long. They still spend money and they will spend more when times get better.
This is a huge opportunity that companies should take very seriously and should rethink before they cut their marketing expenses.
Moreover, in periods of economic downfall, certain industries thrive and new products are being developed. Consumers discover these new products and a cycle of economic growth begins slowly.
Reasons Why Advertising Is A Necessity At All Times
When a brand stops spending money on advertising in a slow economy, a snowball effect takes place.
They spend less on advertising, they reduce their exposure and visibility, and as a result, their revenue decreases. This is a critical moment where these brands decide to further cut expenses and so they cut advertising altogether.
And this is the perfect chance for new brands to get exposure and discovered by millions of potential customers.
New startups spend money to get advertised and so they enhance their presence in the marketplace, whether offline or online.
Companies that continue to spend money on marketing during a recession, manage to attract new consumers and competitors' clients.
Not only but they enjoy marketing expenses at lower rates due to the slow economy.
People remember these companies as they watch their advertisements and consume their marketing messages, brochures, flyers, videos, banners, and other digital media.
Why giant companies like Coca-Cola, Adidas, or Apple still spend money on advertising? They've spent billions of dollars already for decades. Was not that enough to stay in their minds of consumers forever?
Some may think that they have spare money to spend. But that is not the reason why they keep on advertising.
It's because people tend to forget.
Marketing is all about a company's presence in the marketplace. It's about connections, relationships, and interaction with consumers and clients.
When you stop being there, someone else will take your place, it's inevitable!
The tough competition in every industry indicates that only companies with a strong presence will survive.
So what can you do to keep your brand in good shape?
Here's a list of things you can do to help your company stay on top during tough economic periods.
During a recession, consumers change their buying habits. This is a huge opportunity to redefine things for your company and your marketing strategy.
Research consumers' new buying habits to check if there's a shift in values related to your products and services.
Maybe they seek better pricing, longer durability, or other features. Or maybe all they want is a better customer experience or service.
Research the competition again to check what they do and where they spend their marketing budget. Maybe they changed ad spending habits as well.
Now is the time to win customers from competing companies. What do they do to delight their clients? What are they good at? What's their unique selling proposition?
Can you offer what they offer at a lower cost or using another point of view? Can you excel in communication and offer excellent support beyond their expectations?
Research keywords people use related to your brand and your products. What changed? What stays the same? What new keywords are being used? How can you tap on these new keywords?
Which social or other online channels do they use to discuss and interact with each other? Did they change preferences?
What distinguishes your enterprise from the competition? 
Keep on enhancing these values in the marketplace. Maybe use a new angle this time. Remind people that you are there, stronger than ever before offering the best products and services they can get.
Don't forget your employees, your power force. Remind them that your company survived similar downfalls and that they are very important.
Managers and employees should come and work closer than ever before.
Managers should also prioritize their relationships with current clients and enhance them. You can't afford to lose clients due to poor communication.
During a slow economy, consumers tend to prefer products with basic features avoiding luxurious and multi-purposed merchandise.
Can you eliminate some features of your products that consumers don't need right now?
Can you offer simplicity and better performance?
Redefine your product line. Check for new suppliers with the same quality standards to create a unique angle in your offerings. Emphasize this change in your marketing messages.
Avoid creating new products from scratch as it's very risky at this point and costs a lot of money. You could expand on new products and services once the economy turns around or when other strategies you implemented paid off so it might be worth researching ideas for new products without proceeding any further at the moment. New products based on current consumers' behavior and preferences.
Are your current distributors effective? Who are not? Can you recruit new players in the game? Could you offer bonuses and other perks to top performers?
Can you offer deals on specific products and services? Even temporary.
Can you bundle certain products with something more? Extensive support, extended credit period for old and existing well-paying clients, or discounts with specific terms?
Can you extend your guarantees and free-trial periods?
Any change you make should be infused into your marketing collateral.
Promotional Strategies and Tactics
During a recession, consumers are afraid and they tend to over-analyze everything before they make a purchasing decision.
That's OK.
Maybe it's time to emphasize other features and values for your current products and services.
Humans are social and they all want to belong somewhere. No one wants to be alone, especially during tough times.
This is the perfect moment to adjust your promotional strategies and delight your current and potential customers with a feeling of community.
You're fighting together, and together you'll step out of the danger zone.
Change taglines and one-liners. Change the text on your digital banners and ads. Respond to consumers' new needs and priorities.
If you're are not using emotional triggers in your copywriting, now is the perfect time to do that. In an era of information overload, consumers respond only to certain marketing messages. Such messages that trigger their emotions.
Target emotions like fear, belonging, pain, anger, aspiration, hope, curiosity, shame, guilt, urgency, and so on.
Maybe it's also time to invest in storytelling, as it's the most powerful method that exists to attract customers and get them hooked on your every word.
Not just any story though, you need a strong language that persuades people to take action.
Consider hiring Web Market Support for that matter.
Don't spend $1,000 per week on TV commercials, try radio instead.
Choose local low-cost ad tactics to check how the market responds.
Focus on online marketing as it's the most effective promotional channel and results can be measured with accuracy.
Try to do some work on your own to increase your brand's visibility. The business owner and managing directors should be present everywhere, both online and offline.
You don't need to hire an ad agency to do that for you.
Here are a few ideas you can implement to advertise your brand on your own online for free.
Emails, social channels like LinkedIn, Pinterest, Facebook, Twitter, Instagram, Yelp, Quora, online directories, business forums, communities, newspapers, magazines, columnists, review sections on your website, business allies, joint ventures, relational advertisers, complementary companies, seminars, webinars, or even guerrilla marketing tactics.
Why not investing in affiliate marketing? There are thousands of eager marketers ready to promote the best brands that need their help without having to pay them upfront.
A very cost-effective channel where you only pay when sales occur. You just sacrifice a percentage of your profit but you don't have to spend extra money beyond some basic expenses (ad network memberships or software).
I believe you already know that Amazon became an empire due to its affiliates.
Take advantage of this extremely powerful channel to spread the word during the recession. Don't forget to give away cool bonuses and prizes for your top affiliates to further motivate them in promoting your brand non-stop.
As John Quelch says…"Successful companies do not abandon their marketing strategies in a recession; they adapt them".
We Teach
Marketing &
 Business
Live on Zoom
Your host: Tasos Perte Tzortzis
Schedule an interview so we can evaluate where you are right now, your needs and goals, and we'll give you a detailed analysis of how the workshops work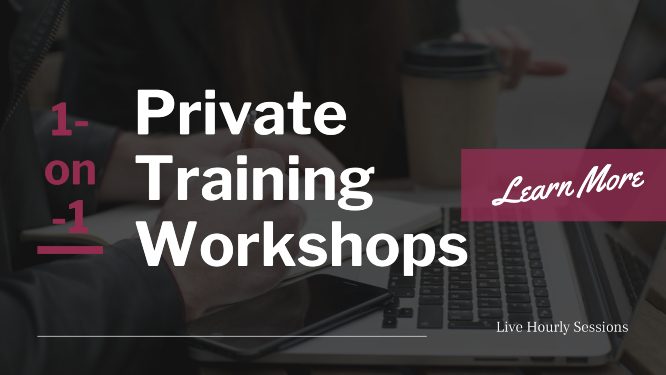 Brands that continue to invest in marketing during a recession are those who will reap the rewards when things get better.
These are the brands that people will remember when they are able to spend more money. 
For most companies, marketing is only secondary to what their primary offering is, but that is so far from reality.
This is why companies that are aware of the situation thrive and this is why others die.
Do you need help with your marketing campaigns?
Schedule a free video-call interview to help us understand where you are at your business right now, your needs and goals, and we will give you a detailed analysis of how we work. Then, we'll create the first campaign for you for free to prove we can get you results.
That's it, another article has finished, here on Web Market Support. What do you think? How are you going to deal with similar situations in your business? I'm waiting for your comments and thoughts. Till next time.

Tasos Perte Tzortzis
Business Organisation & Administration, Marketing Consultant, Creator of the "7 Ideals" Methodology
Although doing traditional business offline since 1992, I fell in love with online marketing in late 2014 and have helped hundreds of brands sell more of their products and services. Founder of WebMarketSupport, Muvimag, Summer Dream.
Reading, arts, science, chess, coffee, tea, swimming, Audi, and family comes first.