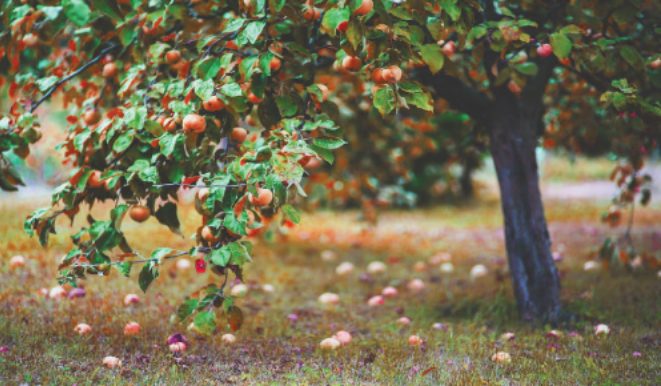 Low Hanging Fruit Keywords
Definition Of "Low Hanging Fruit In Marketing"
I bet you have heard this term if you ever got involved with marketing. By analyzing the phrase's words separately we imagine of a tree that has fruits on it. Some fruits stand higher on top branches, where we have to climb to get them, but some stand on lower branches and these fruits are easier to pick them up without so much effort. Accordingly, in marketing, this term is used for sales that can be achieved with the lowest effort.
Depending on the niche and the kind of business we refer to a low hanging fruit stands for the easiest target to bring sales for the company. Easy to sell customers, easy to concept opportunities or in the world of websites easy keywords to rank for.
Characteristics of Low Hanging Fruit Keywords
♦ Lower competition
♦ Lower traffic volume (are not so popular)
♦ Practically it is easier to get ranked for because of the lower competition
♦ Getting ranked even for low traffic keywords will help our website gain authority by appearing in the SERPs. (search engines results pages)
Remember though that there are many Ranking Factors beyond the competition, it is a very complicated procedure that search engines use with their algorithms but it is a starting point to search for low competition keywords when you first starting out so that your website should eventually get ranked for these terms. The most important factor of all is the quality of the content that you will create on your articles.
Search Volume And Competition Investigation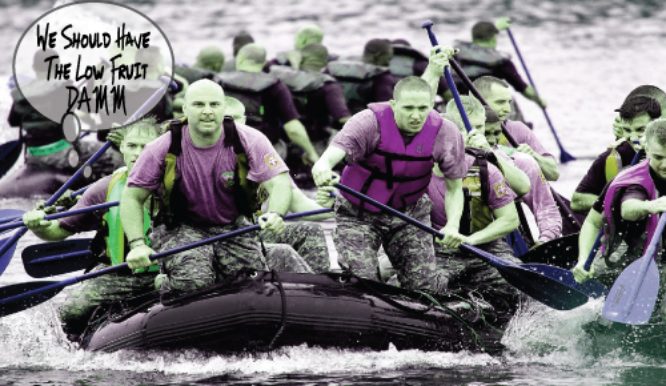 Related
♦ We want the competition to stand on 100 or less (the competing websites that are using the same keyword) – the lower the better for our website. When we minimize the competition we are reaching the lower hanging fruit.
♦ We need traffic volume (search) to stand as high as we can get. But typically for Low Hanging Keywords, we might pick terms of about 100 monthly searches or even lower. But there are Keywords that have very low competition (less than 50) and search (over 130 or even 400) which is the ideal for any website.
♦ Have in mind though that when you aim a low competition keyword that only receives let's say 50 searches per month it is a good deal. If your website is new with no authority yet it would be very difficult to get ranked for keywords getting high traffic but with much higher competition as well. There are websites out there in every niche that stand for a long time in the market, so we want to use low competition keywords at the beginning of our career. Eventually, we will get ranked for these terms and the traffic will be growing as we add more content and target more keywords.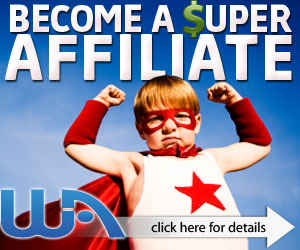 Important Factors To Consider
♦ We are putting the keyword in the post/page title. We always can add more words to produce a better or fancy phrase, to make a headline appealing so that people will click through on high rates
♦ We place that same keyword in a phrase later inside the first 2 paragraphs of our article ( it does not have to be the same phrase with our title) and then we continue on writing without worrying at all about this keyword. But if you place that keyword in the 3rd or 4th paragraph and not in the 2nd that is OK. The search engines are looking for information that is well written and they don't care that much of these parameters. Eventually, you will get ranked for this keyword, so do not worry
♦ Additionally, you can produce a meta-description if you want to, a short summary of your article that will appear in the SERPs, although that can not guarantee that this exact description will appear eventually on the results of the search engines. I, personally, do not use this function and the engines always find a decent way to include a meta-description based on my keyword and its position in the content of the article.
♦ Always make sure that your keyword is a part of a human phrase. Speak naturally and use keywords that make sense.
♦ Although we are targeting only a main keyword with our title at the end of the day we will get ranked for way more keywords from that same article, And that is because simply the search engines evaluate the whole content of an article and they will give us rankings for keywords we never thought of. So that means an article can bring traffic for multiple keywords.I think now that you can understand the true potential of the keyword meaning.
Creating Content For the Keywords We Found
♦ As I already said we need a title that both includes the targeted keyword we chose and sound interesting as well. Adding extra words or even questioning could make a difference. People tend to read headlines with questions. Also, some very negative or very positive terms attract visitors more than a simple headline does.
Examples are words like – Worst, Strongest, Avoid, Stop, Best.
♦ Headlines with numbers tend to attract more visitors. A lot of marketers use this technique and we often read titles like
How To Avoid Scams Online – 3 Easy Steps or
Want To Lose Weight Fast? – Do It In 1 Week and so on
♦ Separate your content into paragraphs and do not write content continuously. The article you are writing will be read by humans which are visual entities.
♦ Write headlines throughout the content of an article, summarising with each one the content that is following this headline. You can use extra colors if you want to. I use this technique. I do not want only black and white but that is optional.
♦ Keep your background white or as light as possible and your letters black. This will help your readers go through without pressuring their eyes.
♦ Use relevant images, this a very important factor. This is a mini catalog of royalty free images websites. Reading content only in the format of text can annoy and it is not entertaining.
♦ Try to make your article as much interesting as you can, express yourself and try to intrigue people in reading it
♦ Always use questions to engage with your audience. This way your readers feel they participate. At the end of every post what I do is to suggest people leave their comments, to ask their questions or queries and that can lead to more engagement and this is what you are trying to achieve as a blogger. The communication with the visitors.
♦ There is no magical number for the number of words that you will be using. Write until you have covered the topic you are analyzing naturally. This is what I do all the time. There are long articles and there are shorter ones, it all depends on the particular subject. The most important aspect is to clarify things for the people and give them the information they are looking for and what you think is crucial.
♦ Using other media like video, infographics, audio is always an advantage for you and people love multiple sources of content.
A List Of Awesome Low Competition Keywords As An Example
I am using the Wealthy Affiliate Keyword Research Tool and I have prepared some keywords for you to use in your campaigns. I tried to include many niches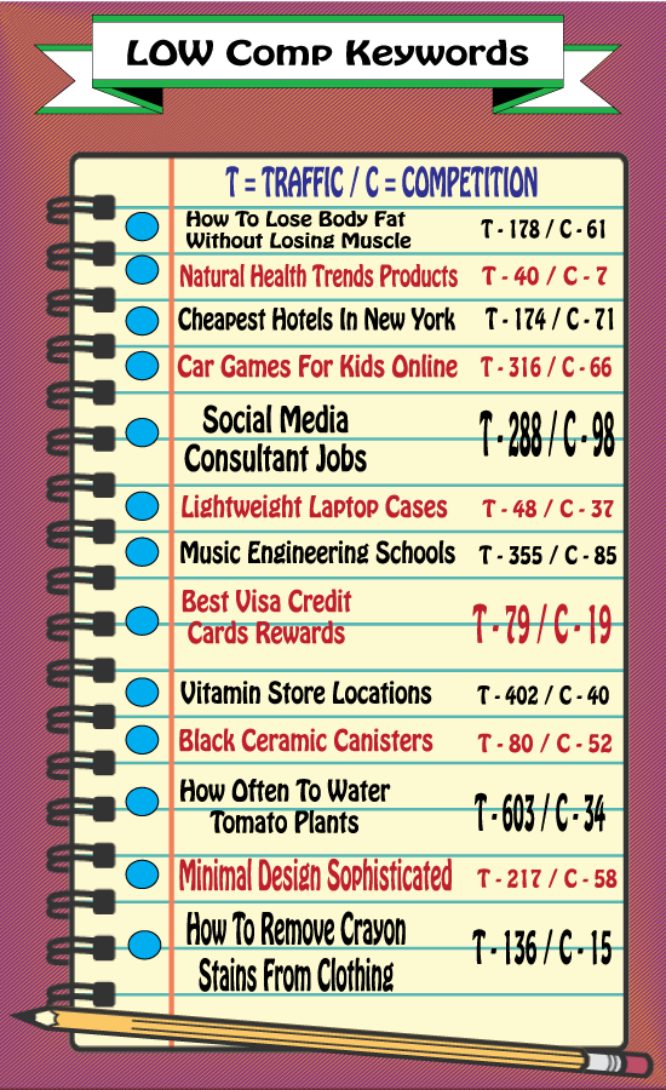 P.S The most important thing in this website business is to take action and create content on a regular basis. Do not lose much time in finding the best possible keyword. As I said, you will get ranked for multiple keywords just by one article alone. But aiming low competition keywords is a useful technique to start getting online traffic as the competition out there is enormous.
Related
I hope you enjoyed another article here on Web Market Support. Do you have any questions? Are you targeting low hanging fruit keywords with your campaigns? Till next time

Tasos Perte Tzortzis
Business Organisation & Administration, Marketing Consultant, Creator of the "7 Ideals" Methodology
Although doing traditional business offline since 1992, I fell in love with online marketing in late 2014 and have helped hundreds of brands sell more of their products and services. Founder of WebMarketSupport, Muvimag, Summer Dream.
Reading, arts, science, chess, coffee, tea, swimming, Audi, and family comes first.