You want to enhance your online presence and interact with local customers on the web. You need local traffic to your web properties and you want to gather insights about local keywords and rankings.
You may also want to analyze the local search market near your business locations to improve your competency.
We compiled a list of reliable local marketing and SEO platforms to do all that and so much more.
Manage your business listings, your reputation, monitor and respond to critics and reviews, analyze clicks, impressions, traffic, and other important data.
It's a list we'll be updating regularly.
Let's dive right in!
Main slogan: SEO Strategies To Drive Local Traffic To Your Site. Tailor your local SEO strategy to distinct local markets by mapping out precise search volume and ranking data for each keyword in every city or country that Google Search supports.
HyperLocal features:
Gain Precision of Local Search:

Get organic search engine volume and ranking insights for over 72,000 cities in the U.S and worldwide and analyze the data by desktop or mobile device. Use Google's default locations or define custom locations using HyperLocal's filters to better manage your local SEO efforts.

Demand and Content Performance
Analyze Local Search Market Near Your Business:

Track how well your local listings show up for searches conducted in the area surrounding your retail locations. Run side-by-side comparisons against local competitors and use the insights to develop content that will win you greater share of voice on local search engine results pages (SERP).

Your Local SEO Strategy in One Place for Quick Results:

The BrightEdge platform provides a seamless workflow to complete local SEO optimization projects faster. Discover new keywords from 

Data Cube

. Easily access optimization recommendations. Add 

Page Reporting

 charts into 

StoryBuilder

 dashboards for on-going performance measurement. Track performance of every local SEO target keyword and dig into Keyword Reporting for more insights.
Other Products:
Instant: rankings, recommendations, research
Content IQ: website audit solution
Daily Pulse:

Actionable SEO Insights at the Speed of Search

Data Cube:

SEO research solution to prioritize and formulate successful search and content strategies

Intent signal:

identifies the content most likely to rank above the fold on search results pages (SERP), which is essential to growing website traffic

Keyword reporting:

tracks ranking and performance for high-value keywords that drive organic search results

Market insights:

Actionable Market Insights from the Most Agile and Honest Focus Group in the World

Opportunity forecasting:

provides you with the projected impact content and search optimizations will have on key metrics to help you prioritize projects and make stronger business cases for your initiatives

Page reporting:

identifies the content that drives brand engagement and customer actions so you can repeat success, over and over.

Recommendations:

identifies the content that drives brand engagement and customer actions so you can repeat success, over and over.

Share of voice:

reveals the full set of competitors for key topics. Identify competitive URLs that outrank your pages and inspect their content to win back coveted SERP real estate.

Site report:

track the performance of marketing channels that drive website traffic. Identify the best-performing content pages to codify winning formulas.

StoryBuilder:

create the dashboards that elevate the role of organic search
Solutions:
B2B: t

urns your website into an efficient engine that promotes thought leadership, boosts brand affinity and generates more leads

DataMind:

owers SEO and content marketing solutions from the BrightEdge platform. DataMind provides marketers with fresh, accurate, and actionable findings to drive website performance and results.

Insights:

uses deep learning and big data to recommend the critical actions that will drive the biggest impact for your business.

Keyword research:

Focus your limited marketing resources on content that will have the biggest impact on your brand authority and website revenue

Mobile:

Users turn to mobile devices more frequently than desktop to research and complete transactions. Successful marketing includes strategies to deliver an exceptional mobile experience.

Connect content and SEO:

empowers marketers to transform online content into business results, such as traffic, conversions, and revenue

Win at SEO:

web-wide, real-time measurement of content engagement across all digital channels, including search, content, social, local, and mobile.

Succeed with BrightEdge:

Learn how SEOs, Digital Marketers, and Executives see the market and capitalize on the opportunities
Other departments and resources: SEO guides, case studies, white papers and povs, research reports, customer stories, webinars, ROI calculator, videos, checklists, SEO glossary, quizzes, blog, leadership, news, press releases, agency info, careers, events and user groups, investors, partners.
About: founded by Jim Yu and Lemuel Park in 2007. BrightEdge is venture-backed by some of the top venture capitalists in Silicon Valley. The company employs more than 350 people, operating in offices in Foster City, Seattle, Cleveland, Chicago, New York, London, Sydney, and Tokyo.
BrightEdge's 1,700+ global customers include 57 of the Fortune 100 and brands, like Robert Half, Tommy Hilfiger, 3M, Adobe, Microsoft, VMWare, Macy's, Marriott, Audi, and many more.
A very professional platform with extended capabilities for enterprise brands, agencies, and professionals. A leading SEO toolkit with an army of educational resources to take your game to the next level and grow your brand and your clients' brands.
200+
Business & Marketing Tools Collection
Work management, tracking, organizing, payments, accounting, Google, keyword, market, and competition research, SEO, analytics, and related, marketing & advertising, web development, website monitoring, domains & website hosting, coding, and related, design & multimedia, marketplaces, entrepreneurial communities, hiring & outsourcing.


Main slogan: Reach more customers. Maximize your online visibility with Moz's powerful local SEO and reputation management tool.
Features:
Manage and sync business listings
Ongoing lstings sync: Keep your listings actively updated across search engines, online directories, social media, apps, and data aggregators with minimal time and effort – all from a single dashboard.
Automated Duplicate Deletion: Eliminate confusion with our automated process for identifying, confirming, and deleting (not just suppressing) duplicate listings.
Profile Optimization: Understand the data and photos needed to complete your listings and profiles. We also automate the distribution of your local listings across our network of partner sites.
Robust review management

Reputation Management: Monitor, read, and respond to reviews on multiple sites from a single dashboard. Respond quickly to negative feedback to create a positive customer experience and retain customers.

Alerts & Notifications: Improve response times with instant alerts of new customer reviews about your business on the major sites.

Review Sentiment and Trends: Monitor review sentiment, common keywords in reviews, and customer feedback over time.

Easily post new updates & offers: 

Google & Facebook Integration: Publish your local listing information and updates directly to Google and Facebook.

Rich Content: Enhance your local listings and improve conversion rates by adding photos, special offers, store hours, a compelling business description and more.

Social Posts: Share news, photos, special offers, and Q&As to multiple directories.

Powerful insights and reporting: 
Profile completeness and listing scores
Review reporting and sentiment analysis
Traffic, clicks, and impressions
Other products and features:
Keyword research
Rank tracking
Site crawl
On-page optimization
Link research
Custom reports
Moz Bar
Link explorer
Free domain SEO metrics
Free domain SEO analysis tool
MozCast
MozScape API
Training, help, and resources: help hub, academy, blog, beginner's guide to SEO, SEO learning center, free downloads, community Q&A and events.
Plans: 
Lite: Easily manage your listings and

 

monitor your reviews. $129/year
Preferred: The complete location & reputation management tool. $179/year
Elite: Location & reputation management with additional directories like Yellow Pages & DexKnows. $299/year
Founded by Rand Fishkin and Gillian Muessig in 2004. It was called SEOmoz, and started as a blog and an online community where some of the world's first SEO experts shared their research and ideas. Quickly, they shifted their focus from consulting to software and took their first round of funding in 2007 followed by a 2nd round from the Foundry Group.
Trusted by brands like Zillow, Trivago, RazorFish, Alaska, Aaron's, 99designs. 
40.7 trillion links indexed by Link Explorer, 500M keyword suggestions in Keyword Explorer, 100,000 local business listings optimized with MozLocal, 8M SERPs analyzed daily by STAT. 
Presentation Tools & Sharing Platforms
Regular Updates
SEMrush Listing Management
Main slogan: A simple solution for Local SEO. Make your business visible, monitor reviews, and attract new customers easily.
Features:
Distribute business information: 

Edit the information in one place and get consistent and correct business data in all directories at once; no changes will be made without your input. 

Your business will become voice search ready, with automatic distribution of the information to Amazon Alexa, Apple, Bing, and Google.

Suppress duplicates:

Suppress duplicates in one click. Help potential customers find you quickly online and offline by keeping the right business data without duplicates across the web.
Track local rankings: See how well your business ranks when searching from any city location. Analyze the trend of your position among all local businesses in Google Maps.
Organize GMB and Facebook listings: Create the most comprehensive business profiles in the vital business directories, including business hours, work days, photos, and payment options. Get reports on how your listings perform: how often you were searched and displayed.
Manage reviews and user suggestions: Collect all reviews and respond to those on Google My Business and Facebook directly from Semrush; see ratings from different sources for all locations and discover the locations that are lagging behind. Get all user suggestions for changing information that they feel is incorrect and easily choose to approve or reject them
Overview locations in one place: Monitor all updates on your locations in one place and quickly identify the priority locations to work with. Follow the recommendations to achieve better local search results and easily share your achievements via the convenient progress report
Other products and features:
Keyword research
Competitive research
Link building
Rank tracking
On-page and tech SEO
Advertising
Social media
Content marketing
Management
SEOquake browser extension
SEMrush API
Training/Help/Resources: knowledgebase, academy, blog, webinars, podcast, eBooks, events. 
Plans: the local SEO tool comes as an add-on to the premium plans.
Pro: $119.95/mo or $99.95/mo billed annually + local (basic location +$20/mo, premium location +$40/mo)
Guru: $229.95/mo or $191.62/mo billed annually + local (basic location +$20/mo, premium location +$40/mo)
Business: $449.95/mo or $374.95/mo billed annually + local (basic location +$20/mo, premium location +$40/mo)
There's also a free plan. You can read more about SEMrush plans on this page.
All paid versions come with a 7-day free trial. You can cancel at any time.
Back in 2008, they started as a small group of SEO and IT specialists to make online competition fair and transparent, with equal opportunities for everyone. In 12 years, they've grown into one of the world's leading competitive research services for online marketing.
They help more than 6 million marketers.
US search awards, UK search awards, European search awards, MENA search awards, Dutch search awards. 7 offices, 900+ SEMrushers. Trusted by brands like Bloomberg, Business Insider, Reuters, HeraldSun, The Washington Post, DailyMail.
Business Accounting Solutions For Every Need
Regular Updates
Main slogan: interact with Google customers for free. 
Features:
Easily connect with customers on Google Search and Maps.

Secure customers with an excellent company profile: You can post photos and offers on your profile to show what makes your business unique and offer customers reasons to choose you each time.

Give customers more ways to reach you: Your customers are ready to get in touch by calling, texting or leaving reviews. Now, with more trading methods, you can increase the volume of your business.

Find out how many users link to you on Google

See how customers get in touch: clicks, calls, reservations, followers – see how they interact.
Settings:
Posts:

Keep your customers informed by sharing your news

Information: your company's data
Insights: direct, discovery, by name, listing in search and maps, customer actions (website visit, request for instructions, call), phone calls, photo views
Critics: reviews from users
Messages:

Enable customers to send free messages to your business on Google and reply from here or using the Google Maps app on your mobile device.

Photos: cover page, from owner, from a customer, 360,m video, interior, exterior, at work, club, ID card
Products
Services
Website
User management
Ad creation
Download custom Gmail
Related products and features:
Ads
Workspace
AdSense
Business solutions
Maps
Think with Google
Test my site
Training/Help/Resources: FAQ, Android mobile app, iOS mobile app, help center, community, Skillshop, developers website, place API, my business API, partners.
A must-have tool for any business. Getting exposure on Google guarantees that you're gonna receive impressions,  clicks, visits, phone calls, reservations, and bookings.
Best Marketing/Business Training Programs
Regular Updates
Main slogan: Take the lead in local search. Meet the easy-to-use, all-in-one platform for putting local businesses on the map, and driving them streets ahead of the competition.
Features:
Local search grid: put your rankings on the map! Get instant local search insights from your neighborhood, town or city
Local search rank checker: track local rankings with pinpoint accuracy and find the best opportunities to grow traffic
Citation tracker: quickly identify issues with business listings and find opportunities to increase visibility
Google My Business audit: uncover competitive insights to leapfrog your rivals and rank higher in the local pack
Local search audit: audit local SEO performance against the most important ranking factors in minutes
Reputation manager
Get reviews: create a constant flow of fantastic customer reviews on the sites that matter to you
Monitor reviews: stay on top of all your reviews across the web, so you can take action and respond faster
Showcase reviews: build trust in your business and increase conversion rates with customizable review widgets
Citation builder:

The pay-as-you-go service that makes easy work of building business listings.

Build citations the smart way with a trusted service that gives you complete control at unbeatable value

Local data aggregators: take online visibility to the next level – push business data across multiple directories and maps apps in one go
Features for agencies:
Agency lead generator: kickstart more conversations with an easy-to-implement widget that converts site visitors into warm leads

White-labeling: impress clients and take all the credit with customizable dashboards and reports featuring your own branding

Tailored, automated reports: share what you need to when you need to. Select the data to include in reports and share them with clients automatically.

Client access: allow your clients to check in on and respond to their reviews, leaving you to focus on the bigger picture
Solutions for:
Agencies – white-label tools and reporting
Multi-location business
Small business
Enterprise
Local SEO APIs
Free tools:
Local listings health scanner
Local search results checker
Local RankFlux: local algorithm monitoring
Google review link generator
Other departments and resources: case studies, customers, agency directory, academy, book a demo, blog, research, webinars, free resources, learn local marketing, podcast, help center, service status.
Plans: 
Single: perfect for small businesses with up to 3 locations, $29/mo or $24.17/mo billed annually
Multi-business: mid-sized businesses and growing agencies managing up to 6 locations, $49/mo or $40.83/mo billed annually
SEO pro: a complete plan for businesses and agencies managing up to 100 locations, $79/mo or $65.83/mo billed annually
Just reviews: $8/mo/location, a dedicated plan to monitor, generate, and showcase reviews
There's a free 14-day trial period.
A very professional all-in-one platform for local SEO trusted by many of my partners. The flexible plans and the free trial plus the fact that you can request a demo will answer all your questions. Over 80,000 local marketers use it. 150+ staff members working in 4 countries. Locations: Brighton, UK, Houston & Riverside, USA, Kyiv, UA.
They have 75 agents and 20 managers in their Citation submission team. Based in Mindanao, Philippines, the team is dedicated to delivering high-quality citation campaigns each month. These superstar citation agents and managers complete over 2,000 campaigns, delivering over 72,000 submissions for their customers every month.
ONLY

THE BEST
Keyword Research Tools
Keyword, market, and competition research. Niche research. SEO. Domains. Link building. Content ideas. Rank tracking. Site crawling. Local marketing. Advertising, social media, content marketing. Site audit. Management. Webmaster tools. Toolbars, extensions. Various checkers. Training, support, and help. Academies.
PLUS comparison charts

Catalogs, Directories, Lists
Marketing & Business Training
We Teach
Marketing &
 Business
Live on Zoom
Your host: Tasos Perte Tzortzis
Schedule an interview so we can evaluate where you are right now, your needs and goals, and we'll give you a detailed analysis of how the workshops work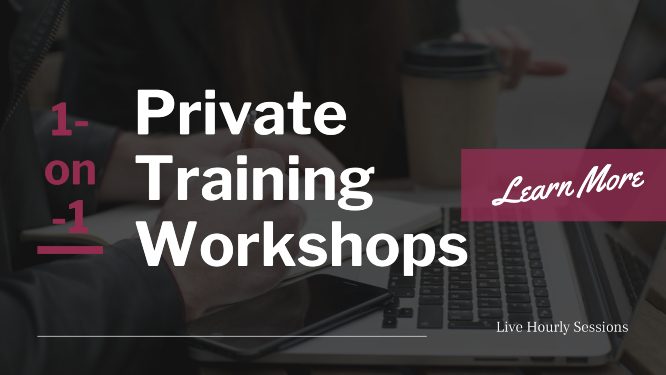 This is just the beginning of an extended catalog. I will keep the thread updated frequently.
In the meantime, check out the other SEO-related resources we have in store for you.
Do you need help with your local presence? Do you need help with your marketing campaigns?
Schedule a free video-call interview to help us understand where you are at your business right now, your needs and goals, and we will give you a detailed analysis of how we work. Then, we'll create the first campaign for you for free to prove we can get you results.
That's it, another article has finished, here on Web Market Support. I am waiting for your comments and thoughts. Have you used any of these tools? Which one is your favorite? Which one is the most promising? Which one should I add?
Tasos Perte Tzortzis
Marketing Consultant, Creator of the "7 Ideals" Methodology
Although doing traditional business offline since 1992, I fell in love with online marketing in late 2014 and have helped hundreds of brands sell more of their products and services. Founder of WebMarketSupport, Muvimag, SummerDream.
I enjoy reading, arts, science, chess, coffee, tea, swimming, Audi, and playing with my kids.