Who was Emmet in the Lego Movie? An ordinary man wakes up every morning around 07.00 and prepares for a typical day at work. He was a construction builder working as a part of a team for a giant corporation. Thousands of people were working in that company, just like Emmet. And no one seemed to have a "Big Dream".
The construction workers and everyone in town were listening and admiring the man called "Mr. Business". 
Everything he was suggesting in the news on TV was like a "Prayer". He was cool, smiling and people trusted him. They were following his rules and Emmet was one of his greatest fans. He did everything according to the "Book".
Lego Movie Meaning
Important Scenes – Dialogues
 One day Emmet was told that he was the One, the #1, someone "Special". You are the one that is about to change this world said "Wildstyle" aka "Lucy". 
A man called "Vitruvius" prophesied the "One", a master builder that meant to discover the "Red Brick", the missing part that could change the situation around them. To block the evil plans of Mr. Business and his obsession with perfectionism and the "Rules". And guess what, Emmet found that brick!
When Emmet was presented in front of Vitruvius as the man who discovered the secret brick the girl named "Wildstyle" informed Vitruvius that this guy was not even a master builder. She challenged Emmet to build a sports vehicle with Lego pieces that were all around him. Emmet disappointed Vitruvius and Wildstyle.
Wildstyle to Vitruvius: He will never be a Master Builder.
Vitruvius's response: Of course, he won't. If you continue to debase him. The point is to make him believe he can".
Later on, Emmet asked his team for specific rules and guidelines on what to do. But Vitruvius replied wisely "Don't worry about the others and what they do, think about what you can do on your own, to discover your uniqueness."
From this moment Emmet is transformed into a creative lego builder, accomplishing unbelievable tasks he never thought possible before. A master builder is way better than the old ones. Following his visions and dreams managed to impress the team of all gurus with his innovative ideas and lead them to succeed in their goals.
Vitruvius finally uncovers the whole truth behind the myth. This prophecy about the chosen one was a fake story, a fairy tale to convince the one who discovers the brick that he will save the world, the most important person in the universe.
Because this is what makes someone a chosen one. The belief that he can be the ONE.
Vitruvius reminds Emmet of his amazing accomplishments during the period he was a believer. And that is enough to convince Emmet once again of his abilities.
The final scene is with the father and son in the basement.
What Treasures are Hiding Behind this Story?
This movie is an alert for people struggling to believe they can create something "Awesome". But it is not always about the rules. OK, you can follow the rules but at the same time stay creative, do something new, and take the risk. Being creative will help you stand out from the crowd. Unfortunately, there is no other road.
The movie is calling the "Child" inside of us. If you are an adult you can remember the days you were innocent and enjoyed playing with your toys. But how exactly you were playing with these toys? Were you following certain rules and diagrams? Sometimes yes, but most of the time you were creative, ignoring any rules, you were just improvising.
I remember when I was a kid playing with Legos looking at the instructions inside of every Lego box. Although I was putting the pieces together according to the diagrams there were times that I was combining more pieces into a project from other Lego boxes, even from other brands like Playmobil. There were times when my creations were very different than those in the instructions.
But it was those times that we were experimenting with our own projects that we had the most fun as kids.
And this is what every kid is doing. I can see that in my boys, building random constructions using only their imagination. You can observe it in every kid out there. Because kids follow their hearts and instincts.
There Are More Secret Messages Inside the "Lego Movie"
If we work in teams, united and willing, ignoring problems and social differences, we can make miracles.
Mr. Business and his rules may point to modern governments and political syndications or those entrepreneurs that are corrupted to the bone in an eternal hunt for "Green". The news, TV programs like "Where is my pants", and Radio Songs like "Everything is awesome, everything is cool when you're part of the team" might indicate the crap new age advertising, low-quality TV shows, and popular songs that are beautiful but have nothing special to offer.
We are influenced by media and other mediums to follow a simple normal life, watch the garbage and ignore massive problems on mother Earth. Poverty, corruption, greed, wars (political, economic, physical).
Go to school, get a college degree, get a job, get paid pennies, take 2 days' vacation and be happy because we say so.
These are the gurus to who you invest thousands of dollars to buy their programs, to train you 1-on-1, and you will achieve what they did.
Conclusion – Personal Thoughts
Can we really be happy in that way? Is Mr. Business a Guru to invest thousands of dollars to receive a ticket for personal training or a partner that can drive you to massive success? Or the one that says everything right? Are governments enough to help us secure our financial future?
Or do we have to follow Vitruvius's words?
But don't wait for Vitruvius to appear in front of you and whisper those magic words to your ear. Follow someone that can uplift you and take you to the sky. There is someone very close.
Don't get disappointed with the thousands of people around you that think you are "Nobody". They ignore or degrade you but deep inside you there is a spark waiting to set you free.
A spark of entrepreneurship to discover the one and only truth. That if you can commit to an idea, you can make it happen. No experience is needed, no instructions, no rules, and no diagrams. There is passion in everyone and self-confidence will take its shape once you get started.
I hope you enjoyed this article. Have you seen this movie? What do you think? I am waiting for your comments and thoughts. Till next time.
We Teach
Marketing &
 Business
Live on Zoom
Your host: Tasos Perte Tzortzis
Schedule an interview so we can evaluate where you are right now, your needs and goals, and we'll give you a detailed analysis of how the workshops work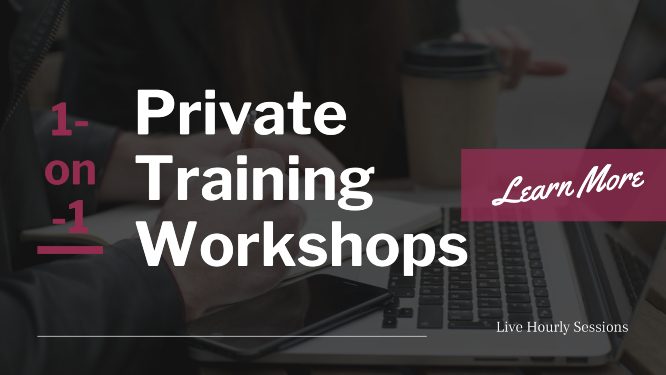 Tasos Perte Tzortzis
Business Organisation & Administration, Marketing Consultant, Creator of the "7 Ideals" Methodology
Although doing traditional business offline since 1992, I fell in love with online marketing in late 2014 and have helped hundreds of brands sell more of their products and services. Founder of WebMarketSupport, Muvimag, Summer Dream.
Reading, arts, science, chess, coffee, tea, swimming, Audi, and family comes first.