— There is an Important Update at the end of this Page —
I visited this "Crazy" website called Kickstarter Millionaire where there is a short 1-minute video introduction that can't be played until the end, no luck. I could hardly watch 50 seconds with many pauses, freezes and wasted more than 15 minutes. Jim is at a beautiful beach in Thailand and he is preparing a super product to shake the whole planet. A product that is designed to generate 8 figures for its owners.
OK, I moved forward to see what this product is all about.
Jim Graham  – Kickstarter Millionaire Review
All the secrets, strategies and hacks we are using to launch the marketing product of the decade
What if you could be part of the team that is responsible for an upcoming 8 figure launch?…What if you could be an affiliate of this great opportunity earning $100K in 24 hours and watch over our shoulders what we do and how we do that?
Maybe you are new to the online marketing world or you have invested thousands of dollars on websites, domains, hardware, coaching and consulting … with no luck.Or you are one of those who invested their precious time studying emails, opt-ins, sales pages, membership sites and still your bank account is not growing.
Jim Knows that Feeling First Hand
He personally invested over $250K in coaching products, consulting and services…Why did he invest so much money?…I bet he was already a millionaire.But why a millionaire is spending so much money the minute he is rich?…Still does not make any sense to me…His first sale was 17 cents on Amazon.That was a proof that what he was doing was working just perfect.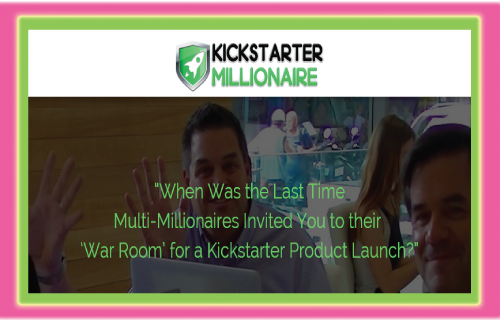 The Fastest and Easiest Way to Make "BIG" Money Online in NOT to Go Alone
Do it with the true experts and masters.His team has over 75 years of combined experience and over 100 years of combined business knowledge and is in place to launch this massive 8-figure launch.
The Board
Mr. B – email master – earns $100K per month as an affiliate using targeted traffic.
Mr. C – copywriting master – tens of thousands of hits per day to any website.
Mr. V – international master – top Russian marketer
Mrs. K – facebook ads master
Mr. K – code master – multi-platform product engineer
Mrs. T – affiliate master
Mr. R – payment processing master – consultant, debits, credits
Mr. G – social media visionary – consultant to Fortune 100 companies.
A team of Masters, is there any room for newbies or simple humans?
Looking for Ways to Start an Online Business? Here's a List of the Best Solutions
What if You Had at Your Fingertips?
The "Black Book" of top affiliates.
The complete blueprint to launch 6-7-8 figures.
Behind the curtain tips
Proprietary systems to be a #1 affiliate
Detailed check-lists to avoid mistakes
Proven email swipes to convert any targeted list into buyers
Jim, you are giving too much information for FREE already is there anything you are selling?
What Else You Get
50% commission and resale rights to Kickstarter Millionaire earning over $700 per sale.
Private Facebook group
Exclusive ongoing webinars
Graphics for social media to promote our products
VIP club discounts to lives and events and for any future offerings.
To Understand how Valuable the Kickstarter Millionaire Is Consider This
If you could make $100K with just one product online in the next 60 days, you would invest $ 10K, right?. But we are not charging that much money, no, we are not even charging the half.For just $1497 you can walk in our shoes…I don't want to walk in your stinky shoes, Mr. Jim, I want to see what this product is about.
But you will be a part of our team, you will grant access to all the tools, strategies and confidence to create and launch your own multi-million dollar product.
Just like that, by Magic?
He continues .. launching a new product (crowdfunded or otherwise) requires a highly detailed and proven system.Most entrepreneurs struggle with the 5000 tasks they have to do every day and miss on the Big Dream.
Watching, Copying and Participating in this 8-Figure Launch has never been done Online
Tasos, I am not here to tell how to grow your business 10X. This number is too small for me.I am here to show you the way to 100X or even more, to 1000X…Jim, you are a multiplier. Genius system, but how it works?…Simply pay me $1497 and watch me laugh.
Wait, there's so much more
For the action takers, we included a special bonus.You can make money before it even starts. All the members get resale rights, 50%.After the initial investment, if you can make 2 qualified referral sales, you break even. You make one more sale, your flight to Bangkok is most likely covered.
So, there are the costs for the trip as well.Give me your address in Bangkok, Jim.And rip me off, take my money, I can't wait for this secret product to be launched.
Few Other Juicy Goodies you will Get after you Pay
Participation in the launch of

an

Entrepreneur's Global TV Network.. this businessman does not have a name?
100 million potential global viewers
Professional TV presenters showcase you and your product
Live broadcast for authentic urgency
VIP access to the mastermind event in January 2016 … ahhh . these masterminds, I can recall many of them during my MLM endeavors.
Access to the team via Skype and FB, now I am secured.
How It Works
Click the buy now button
Watch the videos in the member's area
Clear your calendar
Prepare yourself for the next and best stage of your life
I thought you were about to talk about how this system works, Jim…Tasos, do I look like a fool?…Pay first and then we can talk…Ok ok Jim, I will pay you with a review rating, what you say about a close to Zero or even a negative number?
More Important Details
The price of this Product (What product is that actually?) is $1497 until October 31, 2015.The price goes to $2997 on November 1st and you still get 100% commissions on the new price forever.
You have access to all the tools and knowledge we use plus the Jim Graham's best selling book – The Ultimate Crowdfunding Blueprint (another blueprint?)
The Proofs
Video testimonials and fancy photographs in the style of MOBE and Matt Lloyd, thousand dollar checks in oversized papers.And that's it.The cycle ends
Online Research through the Images
I was very curious to find out more information on this person, Jim Graham. That man's image appears on numerous sites online.I wonder…Laptop Lifestyle Live, google plus trojan dot com?…Business Formulas Masterclass. Obviously, he is a "Master" in webinars and high exclusive overpriced seminars.
I registered for one of them and wait to be launched.I will UPDATE this thread with new information when available…But I am not predicting super quality.I expect another boast on how successful he is and the rest.Let's see.
The Facebook page is a blatant promotion of his webinars and his team. Furthermore, I discovered a very funny message from a female presented as Ani, a message full of hashtags, a clear example of full art spamming even inside Facebook. Members, who pin onto Graham's wall?
Another partner (In crime?) of Jim's is another social media mentor called Allison Shreeve. Apparently, they have spread over the internet multiple domains all pointing to these fancy webinars.Different names, the same product…You can't escape that easily.
A Present – A Free PDF Guide – 8-Figure Product Launch Checklist
Find a product in demand on Amazon or Ebay
Set a competitive price
Research Competition
Sales components – Give away, Up-Sell, Down-Sell
Formal funnel (tools)
Hosting
Auto-responder emails
Domain
Website
FB pages
FB groups
FB events
FB ads
You-Tube Channel
G+, LinkedIn, Instagram, Pinterest, other places blah blah blah
This is how the 8-Figures are achieved?…Oh my

Final Opinion – Conclusion
I am supposed to pay $1497 for a completely unknown product that is going to be launched in the near future.There is not even a date announced.The only thing announced is that the price will rise dramatically.I will have to cover my trip and flight costs to Bangkok and watch this super seminar that will change my life forever.
Will you do that?…Are you ready to make Mr. Jim richer?
I still can't understand why he spent over $250K to learn about online marketing secrets the minute he was already a millionaire.
What Graham is revealing can be found online for free, in fact, he is not revealing anything until you pay. A garbage product.
What you think?…another worthless scam or what?
Thank you for your trust, I promise to return with more reviews soon. Till next time, I am welcoming your comments and thoughts, here on Web Market Support. Stay tuned
Looking for Ways to Start an Online Business? Here's a List of the Best Solutions
— IMPORTANT UPDATE —
04 December 2015
Yesterday, on the 3rd of December I attended a webinar held by the team of Jim Graham.The presentation organized by Ken Krell, a member of Kickstarter Millionaire.
A few weeks ago I had been contacted by Karen … here, on this page, within the comments section.Karen is involved in this team and she explained to me that my conclusion about Jim Graham was wrong.
When I published that review, on October 8, I had no choice but to call this program a scam.They were asking for a lot of money in order to let me participate in a seminar in Thailand. On top of that, I had to cover the expenses of the travel.
With no information on their brand new landing page of what is all about and without offering any value whatsoever, they were trying to opt-in people in that seminar list.
Now, when someone is not offering value, his only information is one page of claims and blah blah blah, and he is asking for thousands of dollars, to me, it is a scam attempt.
Back to my conversation with Karen
she informed me that there was a live webinar arranged for the near future, and she asked kindly to re-evaluate the situation.Of course, I agreed and I signed up for this webinar.
In the meantime

 
Just a few days after my discussion with Karen, I had been approached by Kerrie Mercel , she left a comment on that page too.She was informing me that she had been scammed by Jim Graham, and she was leaving a link to her website, a website devoted only to this particular co-operation.
According to Kerrie, she lost $13K for a "done for you" marketing funnel and system.At that time Jim Graham's product was under the name "Business Formulas".And that is very suspicious, why Jim changed the product name?…The Kickstarter Millionaire website was brand new.
I visited her website and watched some videos she had uploaded to YouTube but I promised to myself to attend the webinar as well before jumping to conclusions.
The Webinar
Now it is time to give you information on the webinar.
The presentation began right on time, and Ken was speaking with passion, that first signs were very positive.
5 minutes later he made the first mistake.He wanted to prove how valuable is this product so he pointed out to some photographs of Jim with others, smiling, holding extra-sized checks, thousands of dollars.
This is not a method that can convince me of the value of a product.And definitely, it is not a method for experienced marketers or legitimate entrepreneurs. But that was just a bit of a whole pie.
The only valuable moments were when Ken shared a list of 7 Elements of Success
In-demand product
Competitive Pricing
Know your competition
Proper sales components
Right platform for your buyers
Digital assets (hosting, social media, website, emails)
Traffic and Media
I thought that Ken was going to explain the whole process but to my surprise, the webinar took a mysterious turn at that point.
Ken forgot all about that list and he started talking about the Kickstarter Website.As some of you may know, Kickstarter is a website where innovators and other people with ideas try to raise funds for their products.
He just surfed through the Kickstarter website and showed to his audience that some of the products were raising millions.Of course, I agree, some products worth even more than that.Most of them were tech gadgets or other smart modern solutions.
Then he took a tour in the Alibaba website, the famous marketplace for companies and manufacturers from Asia, mostly.
Then he returned to Kickstarter official website and then suddenly he asks…
.."What if you could work with us one on one? …. "It takes a team to succeed"… "We will do the heavy lifting for you" .. and other well-known marketing scam tactics.
With no other value whatsoever, and without explaining anything about the whole procedure on Kickstarter he tries to make money.
And we are talking about thousands of dollars.
Are you willing to pay someone thousands of dollars, just because he surfed 2 websites live on the web?
Of course, he makes it look fancy … normally you would have to pay $20K or here is the deal, pay $297 now and we can arrange 9 more payments of $297.And blah blah blah.
In order for you to understand how "Real" companies work and what they are offering I am giving you this
Example of Legitimate Companies
There are marketers, brands, and companies that hold webinars, just like Jim Graham and Ken Krell did.
But they are offering value throughout the presentation, sharing useful tips on how to use their products or how to improve our businesses and then, only at the end of the event they might make a deal (not always – it is very important).
Sometimes they sell products that could range from $50 per year or a software solution that costs $100 or they won't try to sell anything at all.
I attended hundreds of webinars just to find value and advice. Companies that just want to interact with their audience and clients.
But I never attended a webinar with ZERO Value asking for thousands of dollars without explaining anything.
Looking for Ways to Start an Online Business? Here's a List of the Best Solutions
Final Opinion – Conclusion
Enough with Jim Graham, I hope one day he will change his mind and become a fellow human being to help others and stop trying to steal from them.
Stay Away (Just to be sure) … Done, case closed.
We Teach
Marketing &
 Business
Live on Zoom
Your host: Tasos Perte Tzortzis
Schedule an interview so we can evaluate where you are right now, your needs and goals, and we'll give you a detailed analysis of how the workshops work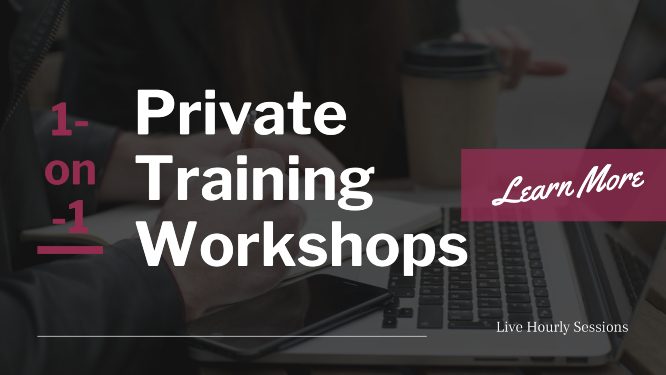 Tasos Perte Tzortzis
Business Organisation & Administration, Marketing Consultant, Creator of the "7 Ideals" Methodology
Although doing traditional business offline since 1992, I fell in love with online marketing in late 2014 and have helped hundreds of brands sell more of their products and services. Founder of WebMarketSupport, Muvimag, Summer Dream.
Reading, arts, science, chess, coffee, tea, swimming, Audi, and family comes first.