More exciting news today!
Jeanna Gabellini, a master business coach with 25+ years of experience, just announced a livestream event to help business owners attract clients by using unique attraction strategies.
If you are overwhelmed by the myriad of options when it comes to attracting clients, then this event is for you.
Jeanna and the expert lineup will make sure you're ready to bump up your client-attraction game in 2021 and beyond.
Jeanna Gabellini
Clients Galore Free Livestream
Her philosophy:
You can monetize anything you want…as long as you dig it.
Jeanna is a master business coach, law of attraction expert, and for the last 25+ years she's been helping business owners liberate themselves from the curse of "not enough" and the satanic myth "hard work pays off".
To have real success in business, you need to shift the way of thinking, your mentality, your mindset.
Change inside you…and everything will follow.
You need to change the way you think and feel about your own business. You gotta believe in your magic and what you bring to the world something amazing, that has the potential to change lives, not just make you rich.
She has been featured on channels like NBC, CBS, The Wall Street Journal, ABC, Fox, Yahoo Fiannce, to name a few.
Clients Galore – Free Livestream
The event is scheduled for Wednesday, March 3 at 10 am PT/1 pm ET.
The main slogan is: ditch complicated client-attraction strategies that make you want to pull your hair out.
Simple, supercharged, feel-good strategies that being you clients…fast.
The lineup:
Rob Goyette – the power of a plug-n-play client-attracting webinar
Sage Lavine – 3 keys to clarify your client-attracting marketing message
Rich German – how to create a client-referral machine
Jeanna Gabellini – 5 simple questions to create a client waitlist
Christian Mickelsen – 3 steps to get 10x more intro sessions booked with prospective clients
The event is also powered with prizes, 4-figure swag bags, party favors, and more to help you have your best year ever in business. 
You don't want to miss such a big event that is livestreamed for free. Jeanna and the experts lined up are a guarantee for your entrepreneurial growth.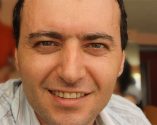 Tasos Perte Tzortzis
Marketing Specialist, Entrepreneur
Although doing traditional business offline since 1992, Tasos fell in love with online marketing in late 2014 and has helped hundreds of brands sell more of their products and services on the web.
He enjoys reading, music & arts, mathematics, chess, coffee, swimming, Audi, and playing with his kids.
Some of the links on this page are affiliate links. For more information, I refer you to the disclaimer page.