Success with Anthony Overview
Wow, for the first time in my life I am so impressed with a video presentation. Anthony got me for good and I am willing to pay him not only $67, not only 2 X $49 but 1000's of dollars just to know what is inside his genius mind….Welcome to another review of WebMarketSupport, such a negative review that has only one purpose, to save your money. Do not fall for this silly hype. With an hour video, he tried to convince me to buy his secret formula software.
Not so easy … because Our Success is not the main target inside Anthony's Website and with My Tough Review I will reveal the Scam techniques he uses to misdirect you into buying his "at first sight" cheap software
Success with Anthony Review
But who is Anthony Morrison.?…check his website (successwithanthony.com) to find out just another scam. A lot of complaints on the internet about Anthony and his brother, people lost 1000's of dollars trying to get their $100 initial easy fee.This is how they start.A small start-up cost that functions as a smoke curtain to get your credit card details, your phone and then sucks you into their poisoned funnels.
Here is what I found in warrior forum, a marketing news forum that I am a member.A lot of members received the same email from Clickbank, the world's largest affiliate network for digital products.Clickbank discontinued Anthony and his scam product "antsuccess" back in 2012 and they did it for a good reason and they also informed every marketer that was promoting this BS (by mistake, misinformation or lack of knowledge) to stop immediately their campaigns.

SWA – What Is He Trying To Do with This Hype?
Well, let's get to the main video presentation where we watch a fancy 3-minute introduction preparing us for what is gonna be.Then Anthony presents himself as a savior and different than the other online Gurus that only showing fake photo-shopped checks and luxury properties in order to impress the unsuspected victims.
But why someone that is trying to sell an internet marketing product should start by this?…Why he has to tell that about online scams?…and why he is not trying to present his program instead…And suddenly, oh my god, he is outside of a house, walking and finally showing 3-4 elegant super sports cars claiming he is a millionaire starting out from nothing.Are you familiar with such kind of techniques?
Although he is very different than the other frauds he has to illustrate his cars…His story touched me to the point of almost crying hearing that his father lost his money investing in an online fraud or something.And he had to take life into his own hands. He had nowhere to begin, but as with all of these fake "Masters", he managed to bypass all the problems and eventually to become a remarkable entrepreneur.And now he wants to share it with the whole world so that anyone could benefit from that and build his future life.Do Not Fall For This Hype, Ever …!!!
Red flags all around his cheap video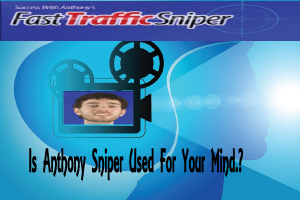 1st one was the luxury cars, what a useless method.
2nd one – the video cannot be stopped or paused.You can not even go to the bathroom or answer the phone, you have to stay there, let him brainwashing you to find out what he is trying to sell after all.Huge flag for me.
3rd flag – and he is still playing in the field although the referee tried to send him out of the game.He makes a comparison about traffic that websites get.
And he clearly claims that paid traffic is better than free one because the free path takes very long time to show results with all the boring stuff about blogging, SEO, analytics and that the paid method is nowadays very cheap and he has a secret formula to overrun that problem and to stay on top of the line.He is already trying to put you in the process of "PAYING" for something that you could do for FREE.
How Success with Anthony Works – Tools – Software
Fast Traffic Sniper 2.0 Software is what Anthony trying to sell.He will show us how to get traffic and compete Fortune 500 companies, using internet traffic but in the proper way, his way.He uses paid traffic, not free and boring one.That's why he created this formula.PPV software Lite.Step in front of the Youtube traffic that is already there.
Take advantage of the targeted traffic with this software.He says that people looking for information on You-Tube searching for reviews, yes I agree with that.And then he demonstrates his software for just "1 minute" – BE CAREFUL now …
That software will search YouTube for popular keywords presenting the most popular videos and the only thing we have to do is place one sales letter page URL onto these already existing videos and redirect people that trying to watch these videos to that sales page where they will have to choose to subscribe or not with their email details.
Now let me ask you?…..If you go to YouTube and press the button to watch a video review but instead of watching it you are redirected to a subscription form, would that be nice?..would you give your email details?…I think you could take that as a scam alert, and you should because that it is.Not to mention that YouTube will consider it as a hacking attempt and will not only remove your URL but also will ban you from this network at once
And Anthony did not explain that further to understand how it really works.What he did was to continue showing his conversion statistics, what a solid proof.!!!…..ALERT – ALERT – ALERT
What I did not understand is how you can convert such a crappy letter into sales?…His software promising to step in front of the competition and then what Mr. Anthony?.Then you have to pay and only then he will show you how.His top-secret formula finds targeted traffic and by magic BOOM, you have traffic coming into your ….your ….. nothing, you have nothing to present to the people, you just put your affiliate link and there all the internet traffic is coming to you and you make sales.
I wish it was just like that.We all could be rich in a few weeks.But as every business in life to make a profit and overcome your initial cost investments you have to work really hard and nobody can guarantee you that you will succeed after all.
DON'T YOU ever buy a software that is promising to bring internet traffic.Because it does not go this way.The only thing that this software is doing is the best option make you lose hundreds of dollars.In the much serious options, they will hack you using your credit card and you will have to turn your bank upside down in order to cancel any further payments.
Prepare for lawsuits, appointments with lawyers and so on.If you like to get in such a mess go ahead and buy the software, but don't come here and say that I did not warn you about.And…prepare for up-sells.They all start with a handful of dollars to scam you later on when they have your contact details.
Success with Anthony continues – His Training
Back to Anthony's product, he promises that his program will beat the major search engines like Google, Yahoo, and Bing but it won't even stop there.Pinterest, Amazon, and YouTube are going to serve you all night long.You only have to push some buttons with his software and magic.And to prove that what he does?
…Wow, an amazing trustworthy video presentation where we see some people inside a room with Anthony, everybody with a laptop in front of him and Anthony walking by to each and every one of them analyzing their profits.Profits that were only made after their education with him.After 2-3 hours you will start collecting money.
But how you do that remains a mystery….Now I am totally convinced.Be Very Careful because the Search Engines Spiders will eat out such kind of software, that is exactly what they look for.
Back to Anthony, what can I say, this guy is really funny.I would like to meet him in person to hang out, he would make me laugh all the time with his jokes.500 fortune companies will be impressed by his software and will immediately start to send us traffic …hahaha.Then some other elegant displays of high conversions proofs of his software.His penny secret, oh man just leave me alone and get to the juice. I wanna know your final price.But no, you have to sit tight cause Anthony wants you tortured.Listen to me he shouts
But How Much Does It Cost to Succeed with Anthony Morrison?
Then begins his sales letter to us.What if you had him and his team training you?…complete access to his secret formula.Fast traffic (overnight) yeah sure, insane traffic generating tools, please do not fall for such claims.His main MEGA Bonus. I told you he is a really funny guy.Even the search engines like Google will promote you for free.
I had a long time to hear such a genius joke.And our competitors, these 500 fortune companies have no idea what Anthony is doing, you see Anthony only helps the poor, a real Online Robin Hood.His first bonus would normally cost $295, his second one touches the $495, what it is.?…I am glad you asked.
Companies will use PPC (pay per click) campaigns, they will pay the costs and they will send their paid traffic to us.Oh man, this guy is getting insane.Whoever in the world will pay a PPC campaign to drive traffic to someone else?…Anthony is out of his mind
But if you have no idea about online marketing and how it works you will probably fall for that.That is where these BS GURUS stand, to pray on newbies.
Let's go on to his Bootcamp, the entire blueprint, something that he never offered before.Yes, I believe you man.Full video training, step by step guidance and full support.This one would normally cost $995.So he usually charges $2300 for all of that stuff , but as a genius Robin of the forests he won't sell it for $1000, no, not even for $500, no, he wants anyone happy so he decided to give it for a lousy $67.What is $67 compared to your online overnight success?
…His golden ticket to paradise.Full technology, full system, ready to go.And there are 2 guarantees, not only one, the first is $100 and the 2nd one is a 365 days refund guarantee.
Anthony Morrison, the Author – Support & Training Over Your Shoulder
Then he presents a book cover that he claims he wrote somewhere in the past, called "The Hidden Millionaire".I wonder who he is trying to hide, maybe his victims?.what you think?…Order now and the road to heaven is open ahead.He would even come to your house to train you over your shoulder.
Such a generous guy, although you might be living on the other side of this planet, he would take the first airplane as a millionaire he is and would come to your house to train you for your $67.I think he is trying to reach your pocket, by all means, he is not giving up.I think Anthony is starting to beg. But if you knew the signs.
SWA Final Opinion – Conclusion
I do not have much to add, this guy is totally a waste of time, I lost my time, I hope you won't lose your money though.That is why I made this review.
Hope you enjoyed yet another negative review, but with all of those shysters in internet marketing world prepare mostly for negative reviews. No one is trying to share his secrets because there is no such thing. The only secrets to success are hard work, devotion, consistency and tough stomach.Do not fall for crap hypes, please stay away from this junk.
I would like to hear your feedback and anyone that have any experience with this product, anyone lost money with Anthony it would be nice to let me know so that anyone could take advantage of that.When you have terrible experiences, you have to share it with the rest of the world.It really does help.Waiting for your comments.See you in my next review.
That's it, another review has finished, here on Web Market Support. I am waiting for your comments and thoughts, Till next time.
We Teach
Marketing &
 Business
Live on Zoom
Your host: Tasos Perte Tzortzis
Schedule an interview so we can evaluate where you are right now, your needs and goals, and we'll give you a detailed analysis of how the workshops work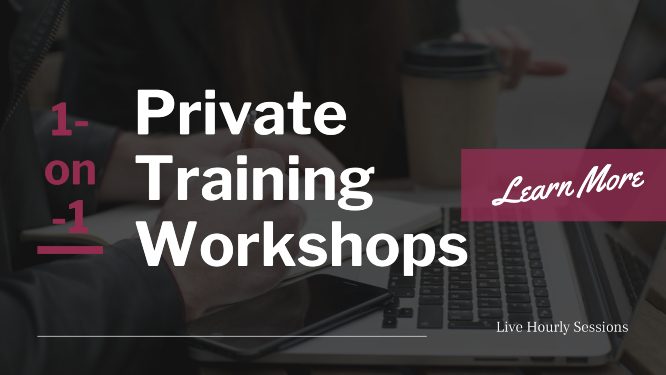 Tasos Perte Tzortzis
Marketing Consultant, Creator of the "7 Ideals" Methodology
Although doing traditional business offline since 1992, I fell in love with online marketing in late 2014 and have helped hundreds of brands sell more of their products and services. Founder of WebMarketSupport, Muvimag, SummerDream.
I enjoy reading, arts, science, chess, coffee, tea, swimming, Audi, and playing with my kids.