Business owners and brands still wonder if marketing is necessary. It's like wondering if promoting brands' products will do any good.
Well, think of it this way. If you never advertise your brand, how exactly are you going to build awareness and drive sales?
Maybe by speaking to friends and family members? Even in this case, you still do marketing!
Now before I proceed with my analysis of marketing benefits, I want to emphasize what marketing means.
Marketing definition:
Marketing includes product and service promotion, advertising, sales, public relations and networking, product design, market research and analysis of trends and competition, statistics, partnerships, training customers and potential customers, reputation building, copywriting, acquiring website traffic, search engine optimization, and delivering products and services.
It is also the science that builds awareness, trust, reliability, and dominance in order to enhance customer action by adding value at every stage of the buying cycle and turning prospects into customers, loyal fans, supporters, and promoters of a brand.
We communicate our standards, values, know-how, expertise, and vision and address the problems, needs, and desires of our customers.
It is the science that maximizes sales, improves products and quality through continuous contact with customers and the analysis of their answers to questions, their complaints, and market trends.
23 Reasons Why Marketing Is Necessary
#1 – Builds Brand Awareness
Without marketing and advertising, a brand is just another listing in a catalog. It's a brand without life and no connections whatsoever. A brand without an audience and fans. 
This is where marketing helps brands spread their message with the world using a variety of platforms and mediums (websites, blogs, search engines, social media, email campaigns, print advertising, videos, forums, networks, and on and on)
#2 – Builds Trust and Credibility
Blogs, digital content, free information, testimonials, awards, and other formats of advertising and marketing help brands gain status and earn customers' trust.
#3 – It Helps Brands Engage With Customers
Engaging with customers is what separates top-performing brands from poor ones. Engaging is not just promoting products to consumers.
It's about delivering valuable content they'd love to consume, building a community, entertain them, discussing and answering questions.
#4 – Customer Education and Information
Marketing is information. It helps potential customers understand the benefits of the product, why they need these products and how these products and services will make their lives better.
Marketing is educational and answers questions that potential customers have.
#5 – It Helps Customers Visualize the Beautiful Outcome Of Using  Products and Services
The beautiful outcome is what customers seek when they buy products. They want to improve their current situation, save time and money, gain status and make their lives better.
Marketing and copywriting are responsible for helping customers visualize their new life. It's about helping them realize why they need your products so bad and what they'll miss if they don't engage with your brand.
#6 – Attracts the "Right" Customers
Brands should always seek out new customers and audiences. We live in an era of big changes, and what works now may not work tomorrow.
Brands should embrace marketing as the absolute tool in attracting the best of customers, the RIGHT customers.
And this is one of our slogans…Connecting brands with the right customers
#7 – Exploits Brands' Key Differentiation Points
Effective marketing is about exploiting a brand's key differences related to the competition and how these key features will help its customers improve their lives.
It helps customers understand why and how a brand is different from its competitors and thus helping them make better decisions.
#8 – It Helps Drive and Increases Sales
I mentioned in my opening that marketing is an integral part of the sales department. 
Even for big corporations marketing is infused in sales processes.
Marketing and advertising are responsible for drawing potential customers in and for the pre-sell of products and services. 
Marketing makes sales easier as customers are well aware of the brands' product benefits.
#9 – It Helps Businesses Grow
No business can survive without customers and without growing their client base. 
As marketing is increasing sales and conversions, the business starts growing.
#10 – Reduces Production Costs
Do you think I'm overexaggerating here? Think again!
Marketing is all about research and through this research, a brand gets to know customers' habits, interests, and understands their point of view.
As a result, the brand can reduce the overall cost of the production by focusing on the characteristics of the product that make a big difference for its customers and/or by removing unnecessary features and elements.
#11 – Online Marketing Offers a Cheap Platform For Advertising
Online marketing made it possible for startups,  small businesses, and even solo entrepreneurs to compete with giant companies and established organizations.
Now a business owner can spend 30 minutes daily on social platforms, forums, networks to create connections and interact with customers and fans. In-house marketers can create blog posts and other forms of digital content at a low-cost to share their marketing messages with the world.
The prices we pay for ads on various platforms and search engines are negligible compared to the cost of traditional channels such as television.
#12 – Customers Value Experience
The vast majority of customers have seen enough advertisements. In fact, they are bombarded with 1,000's of marketing messages on a daily basis.
They can easily recognize big corporations, giant companies, and brands that are different, brands that offer a unique perspective, a friendly approach where interaction and engagement happen in real-time.
A great company is not the one that reduces its prices but the one that is offering the best possible user experience.
Customers do not just consume products and services, they experience them.
#13 – Sustains Brands' Presence and Reputation
Let me ask a question. Why do brands like Coca-Cola, Microsoft, or Apple still spend money on advertising? Aren't they famous?
People forget and they forget pretty easily.
This is why advertising should be a brand's primary focus as it helps them sustain their presence and reputation in the marketplace and gain new customers.
Also, if a company, even a well-known one, stops advertising, then the new companies entering the market will surpass them in popularity.
#14 – Keeps the Conversation With Existing Customers
Customers are important when they purchase products and services but are also even more important when they walk out the door of a brand's store or facilities.
Existing customers can help a brand gain new customers through word-of-mouth and genuine referrals.
It's therefore crucial for brands to invest in keeping the conversation going long after the first sale.
Contact your existing customers via emails or other mediums to ask if they are satisfied with their purchase, send them post-educational material, surveys to complete, and ask them what they'll want to see changed, which features of your product they enjoyed more and if they have any recommendations.
Invest in these conversations and you'll watch your company grow.
#15 – Identifies Sales Opportunities and Creates New Revenue Options
Thorough marketing research can help brands identify sales opportunities not visible prior to this research.
Marketing research is responsible for product improvement and differentiation. Research helps brands identify new audiences and segments of the population for which they can develop new products and services, dedicated to these audiences' custom needs.
#16 – It Helps Brands Gain Social Following
If done right (without spamming), marketing can help brands stand out on social and other platforms.
Social followers and fans are brands' advocates and they share stuff with their friends and networks all day long.
You can't miss out on this huge opportunity.
#17 – Enhances Brands' Loyalty Among Existing Customers
Retaining existing customers is way less expensive for brands than acquiring new customers and this is key to help reduce advertising costs.
Small businesses and solo entrepreneurs can copy what giant companies, to further delight their customers and constantly improve their buying experience.
When existing customers enjoy a brand's products and services long after the first purchase is when they become customers for life and loyal advocates.
Marketing builds brand awareness not only for potential customers but for other partners and joint-ventures.
When a brand is constantly advertising its values, products, and services to the world, and is continuously active in the marketplace, new doors are opening up.
#19 – Drive and Improve Conversions
A marketer's role is not only to advertise products and services but to further analyze the results and perform various tests.
This is when things start taking off for businesses.
Marketers can help a brand realize which audiences they should focus on and how to improve their conversion rates.
When we refer to conversions, we mean moving customers from one stage of the buying cycle to the next. From potential customer to customer, to repeat customer, to regular customer, follower, admirer, promoter of a brand.
#20 – Research and Analysis of Consumers' Habits, Interests, and Behavior
By researching consumers' behavior, habits, and interests marketers are able to fuel brands with extremely important information on how exactly customers want to interact with their brand.
Customers are the lifeblood of any business, and inevitably, it should be the primary focus if brands want to thrive.
Marketing is responsible for identifying customers' needs, desires, and pain points. And this is how great brands create products tailored to their customers' needs.
#21 – It Helps Brands Gain Insights Into The Competition
Thorough market research goes beyond analyzing customers' behavior. It investigates and analyzes competing companies and how they communicate their value in the marketplace.
This way, brands are able to determine key points to focus on, how to differentiate their products and offerings and discover new angles for their promotions.
#22 – Helps Management Make Informed Decisions
As I've already mentioned, thorough market research identifies consumers' behavior, needs, desires, pain points and helps brands focus on the characteristics of the products that make sense for their target audience.
All this data and further analysis and tests that marketers perform can be used by management to make informed decisions and how they'll move forward in the marketplace.
Apparently, marketing is the only reason a brand can thrive. You can't just expect customers to discover your brand on their own.
And because marketing is responsible for business growth and helps brands connect with consumers and partners, it leads to the ultimate and most-desired success.
We Teach
Marketing &
 Business
Live on Zoom
Your host: Tasos Perte Tzortzis
Schedule an interview so we can evaluate where you are right now, your needs and goals, and we'll give you a detailed analysis of how the workshops work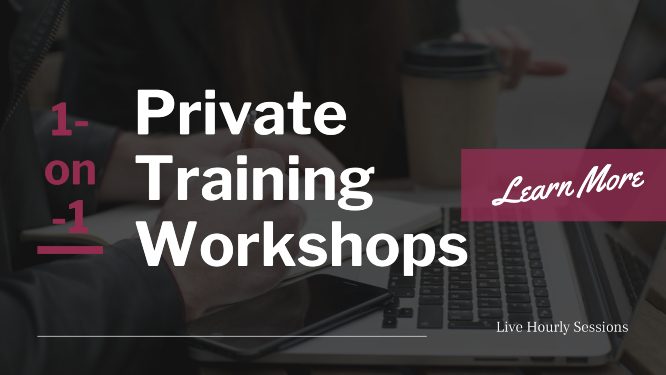 There you have it. A multitude of reasons why your brand should invest in marketing not today, but yesterday.
If you need help with your marketing schedule a free consulting call or request a free demo.
That's it, another article has finished, here on Web Market Support. I am waiting for your comments and thoughts. What's your point of view on marketing? 

Tasos Perte Tzortzis
Business Organisation & Administration, Marketing Consultant, Creator of the "7 Ideals" Methodology
Although doing traditional business offline since 1992, I fell in love with online marketing in late 2014 and have helped hundreds of brands sell more of their products and services. Founder of WebMarketSupport, Muvimag, Summer Dream.
Reading, arts, science, chess, coffee, tea, swimming, Audi, and family comes first.