Influencer marketing has been embraced by the majority of brands that want to accelerate results, boost their online presence and authority, and increase conversions and sales.
But not all influencer campaigns work really well. There are also a lot of fraudulent influencers with fake followers.
We compiled a list of the most reliable software, tools, platforms, networks, and solutions for businesses of all sizes. You can use these tools and platforms to discover influencers, monitor engagement efforts, uncover trends and insights, optimize social media interactions, and so much more.
It's a list we'll be updating frequently.
Let's dive right in!
Influencer Marketing
Software, Platforms, Tools & Networks
Work Management Tools
Regular Updates
Main slogan: We Power the Largest Influencer Programs in the World. Traackr is the system of record for data-driven influencer marketing that marketers use to invest in the right strategies, streamline campaigns, and scale programs.
Product:
By solution: for brands, for agencies
By use cases: influencer discovery, influencer vetting, brand safety, campaign management, budget optimization, program management, relationship management, market benchmarking
Features:
Search by influencer content:

Find influencers based on mentions of your brand, competitors, topics of interest, and hashtags.

Search by influencer attributes:

Narrow your search by specifying influencer criteria, such as job title, gender, location, language, platform, follower count, and engagement rate.

Search by audience criteria:

Focus on influencers that reach your target audience by specifying audience gender, age, family status, interests, brand affinity, location, occupation, and income level.

Access proactive recommendations:

Grow your influencer community with automated recommendations of new influencers talking about your brand, competitors, and key topics of interest.

Advanced influencer vetting insights, 

Essential brand safeguards, 

Streamlined campaign management, 

Intelligent budget optimization, 

Scalable program management, 

A CRM for your influencers, 

Market-level competitive insights & benchmarking

Complete footprint: Access a 360° view of an influencer's online presence with key performance metrics for every platform.

Historical content: Search more than 2.5 years of an influencer's content to assess the quality and performance of their most relevant posts.

Audience demographics: See who your influencers influence with insights on their audience's age, gender, location, occupation, income, interests, and brand affinity.

Audience quality and fake follower analysis: Understand the overall quality, authenticity, and reachability of an influencer's audience.

Brand safety: Protect your brand's reputation with automated safety checks and ongoing monitoring for brand risks, automated safety checks, ongoing safety monitoring, approval workflows

Custom workflows

Influencer communications

Briefing and collaborations

Budget calculator

Global influencer payments

Campaign reporting

Spend tracking

Multi-currency support

ROI reporting

Influencer onboarding

Relationship management

Global system of record

Program reporting

Enterprise-grade scalability

Collaboration & visibility

Custom data

Notes, tasks, & relationship ownership

Influencer tiers

Brand leaderboard

Category benchmarking

Paid and organic performance

Influencer coverage across tiers

Platform analysis

Brand vitality score (VIT)
Plans: You can schedule a demo. 
Other departments and resources:  customers, case studies, insight reports, playbooks on successful influencer strategies, podcast, blog, careers, partners, press.
About: Pierre-Loic Assayag, founder & CEO, David Chancogne, founder & CTO. Locations: San Fransisco, London, New York, Paris, Boston.
200+
Business & Marketing Tools Collection
Work management, tracking, organizing, payments, accounting, Google, keyword, market, and competition research, SEO, analytics, and related, marketing & advertising, web development, website monitoring, domains & website hosting, coding, and related, design & multimedia, marketplaces, entrepreneurial communities, hiring & outsourcing.


Main slogan: connecting brands with creators to generate mobile-first content at greater speed and lower cost. 10K+ campaigns.
Products:
For brands and agencies
For creators
Features for brands and agencies: create your campaign in minutes, receive branded content within days, complete your campaign in weeks
Branded content that converts
Content campaign:

Access TRIBE's content creators to generate branded content that you license for use on your own advertising channels.

Influencer campaign:

Creators will submit photos and videos celebrating your brand. You then approve the ones you love and they'll post it to their followers.

Harness your customers
Brand safe
100% control
Self-serve
Facebook integration
Branded content ads
Advanced reporting and benchmarking
Sentiment analysis
Audience targeting, insights, and reporting
Brands fans (creator CRM)
Longer-term collaborations
Gifting campaigns
NDA workflows & exclusivity
Features for creators: you bring the creativity, they bring fresh campaigns daily
Create content
Have fun
Get paid:

Set your price and get paid in as little as 48 hours.

Loads of daily opportunities to make money promoting the brands you love.
What are your posts worth?
3K – 25K followers per account (Instagram, Twitter, Facebook) – $100 – $250

25K – 50K followers per account (Instagram, Twitter, Facebook) – $250 – $400

50K – 100K followers per account (Instagram, Twitter, Facebook) – $400 – $600

100K – 500K followers per account (Instagram, Twitter, Facebook) – $600 – $1,200

500K – 1M followers per account (Instagram, Twitter, Facebook) – $1,200 – $2,500

1M – 5M followers per account (Instagram, Twitter, Facebook) – $2,500 – $5,000

5M+ followers per account (Instagram, Twitter, Facebook) – $5,000+
Plans:
Try (pay-per-use):

You'd like to get a feel for the platform as a solution to your influencer marketing and branded content needs. $0 annual fee, $299 Activation fee per campaign

Pro: You're a marketer who needs features and data to help source creators, approve content, measure performance and execute campaigns seamlessly across the year. Custom annual fee, 1 user, unlimited campaigns

Teams: You're a marketing team with ongoing influencer activity & digital content needs. Your team needs to effortlessly collaborate, & achieve greater performance efficiencies from your annual activity. Custom annual fee.

Up to 5 users, Unlimited campaigns + Unlimited guest & collaborator access
Enterprise:

Let us customise a package of seats, and support to meet your organisation's influencer marketing and digital content objectives. Custom annual fee.

Custom Users. Unlimited campaigns + Unlimited guest & collaborator access
You can request a demo.
Other departments and resources: marketers in pyjamas, case studies, blog, events, webinars, help center. 
About: Locations: New York, London, Melbourne, Sydney. TRIBE was founded by Aussie TV and Radio Host, Jules Lund, who fell in love with the power of social media after helping build the most engaged Facebook brand page in Australia.
In 2014 he discovered that, for the price of one sponsored post from a celebrity, fashion blogger or YouTuber, you could fill a campaign with 50 micro-influencers.
Cloud Backup, Storage, Hosting
Reliable Services
Main slogan: influencer marketing made easy. 20K+ registered influencers. 
How it works: 
Create a campaign: It's free, no subscription fee, You only pay when you confirm post proposals
It's fast:

Setting up a campaign takes about 10 minutes. Manage hundreds of influencers in the time it took to manage one

It's convenient:

Scale your influencer marketing and manage everything under one roof

It's tailor-made:

You can define every aspect of your campaign

Receive proposals from influencers: Discover the best matching influencers, Receive creative content from influencers, Preview, accept, negotiate or deny proposals
Go live: Your campaign gets published by the approved influencers, Track the campaign performance in real time, Review the influencers, You can also decide to only buy the content
Repurpose purchased influencer-content:

Use beautiful content created by influencers to feed your Instagram page
Who is it for:
Small businesses:

Promote your product or service on a tight budget. Do more with less.

Brand marketers:

Build a strong community around your brand with creative influencer-generated content.

Agencies:

Increase your client's ROI for every dollar spent. Save time by managing influencer marketing campaigns end-to-end in minutes.
Brief, invite, receive proposals, buy, measure.
Influencers: Ifluenz is for influencers who have at least 5,000 followers with an authentic and highly engaged audience.

Content creators: Your creativity makes you stand out from the crowd? Brands are waiting to benefit from it and reward you!

Talent agencies: Find collaboration proposals for the talents you manage. Keep control and track everything.
Define your interest, review, propose, post, get paid.
Plans: free subscription, only pay for the content you love, on-demand. 
How much should you spend on your campaigns?
Discover: Get familiar with influencer marketing, Reach a new audience of potential customers, $500 – $3,000
Boost: Significantly boost sales and brand awareness, Gain new followers, $3,000 – $15,000
Amplify: Make your brand trendy, Build a strong community around your brand, Increase customers acquisition, $15,000 – $50,000
*These are not plans or packages. It is only an estimation of how much you should spend on your campaigns.
Other departments and resources: influencer calculator, blog, write for us.
About: The W Factory Sarl. Geneva, Switzerland.
Online Marketplaces
The Ultimate List
(Buy and Sell Products)
The Ultimate List of Multimedia Resources
Regular Updates
Images, Graphics, Audio, Video, Animation, Themes, Plugins, Code, Apps, Education, Jobs, Buy & Sell Art
Catalogs, Directories, Lists
Marketing & Business Training
We Teach
Marketing &
 Business
Live on Zoom
Your host: Tasos Perte Tzortzis
Schedule an interview so we can evaluate where you are right now, your needs and goals, and we'll give you a detailed analysis of how the workshops work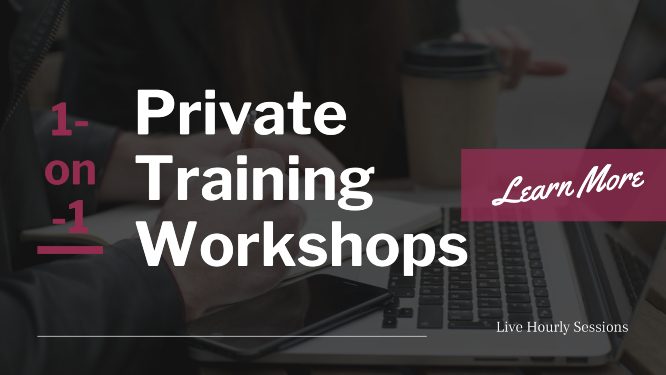 This is just the beginning of an extended catalog. I will keep the thread updated frequently.
In the meantime, check out the other related resources we have in store for you.
Do you need help to identify and reach out to influencers that can boost your presence, authority, and status? Do you need help with your marketing campaigns?
Schedule a free video-call interview to help us understand where you are at your business right now, your needs and goals, and we will give you a detailed analysis of how we work. Then, we'll create the first campaign for you for free to prove we can get you results.
That's it, another article has finished, here on Web Market Support. I'm waiting for your comments and thoughts. Which solution is the most promising? Which one should I add? Till next time.
Tasos Perte Tzortzis
Marketing Consultant, Creator of the "7 Ideals" Methodology
Although doing traditional business offline since 1992, I fell in love with online marketing in late 2014 and have helped hundreds of brands sell more of their products and services. Founder of WebMarketSupport, Muvimag, SummerDream.
I enjoy reading, arts, science, chess, coffee, tea, swimming, Audi, and playing with my kids.
Some of the links on this page are "affiliate links". For more information, I refer you to the Disclaimer page