What is the main and most important mechanism that is responsible for business development?
Marketing or otherwise the promotion of goods and services.
But marketing is not limited to promoting goods.
Marketing includes sales, advertising, product design, web design, public relations, social media and other networks, branding, and more.
Marketing is the science that identifies and attracts a targeted audience, that propels prospects to try products and services, brings them back to try new products, and buy again and again. Marketing is responsible for finding new customers on a regular basis and for creating a reputation and credibility for businesses.
Quite simply, companies that do not apply marketing techniques lose customers, and without customers, they lose sales and opportunities. Opportunities to grow and excel.
Increase Your Sales With Strategic Marketing
Unfortunately…the vast majority of companies around the world and especially in our country, do not have the same opinion about marketing.
And this fact is sad.
Most Greek entrepreneurs consider marketing either a waste of time and money or a luxury that only giants can enjoy.
My father, who has been working in the flea markets for 10 years, believed the same. Even when he became a successful entrepreneur he considered marketing and advertising a waste of money.
I do not blame him. It is or rather was very difficult to assess the true value of ads in the past. Was an advertising campaign successful? Did anyone see the ads? If so, who exactly saw them? How many new customers were acquired? Through which channel were they acquired? The questions have no end.
But the advertising carried out by all the "old" entrepreneurs was fragmentary actions without the existence of a strategic plan. Scattered advertisements on the radio or on television because this is what the X company did, let's hire the famous cook Y to praise us because the business owner thought so, a sign on the street because everyone does it, leaflets distributed to random people, in random points, at random hours and much more.
These actions are not marketing. They are individual actions of spasmodic and opportunistic advertising,
So, as my father's company became almost a giant with more than 50 employees selling its products all over the world, it closed in a period of market reorganization as the Chinese knitting industry monopolized the interest by setting new prices in the market which the Greek knitters simply could not compete.
And as Greek manufacturers never invested in advertising and sales, and as they were not constantly looking for new customers, in an instant they lost all their existing customers and most of them closed, dragging to the precipice a multitude of other professions that relied on them and at the same time, the whole economy of the country suffered terrible losses in the mid-1990s.
It was then that I first came across marketing and advertising at the University and immediately realized how important they are.
I realized that even companies with inferior products and services enjoyed a larger market share than companies with clearly superior products which, however, did not take advantage of marketing.
It may not have been a coincidence that they taught marketing and advertising in the schools of Business Administration and Management. Because even the most well-organized businesses without customers can not survive.
And without marketing, you can not get new customers.
Introduction to Strategic Marketing
What exactly is strategic marketing?
First of all, it is the exact opposite of those individual, spasmodic, and random ads.
Strategic marketing aims to integrate the actions of a business focusing on the needs and desires of customers but also the priorities and future goals of the business.
It is the strategy of an organization (company) that combines all marketing goals in one integrated plan. A good marketing strategy must be derived from market research and focus on the right mix of products in order to achieve maximum profit potential and maintain the business. Marketing strategy is the foundation of a marketing plan.
Strategic marketing utilizes available and non-available business resources with the aim of maximizing sales, creating a competitive advantage in the market, and increasing customer satisfaction.
It is the planning of the actions of a company in such a way that every resource, every step, every move enhances, promotes, and exponentially improves the result of each element.
Each action aims to influence, attract and invite potential and existing customers to take specific actions, actions which are not always the sale of goods and services.
Strategic marketing combines many components such as market research, product and service development, pricing, distribution, promotion and advertising, sales, trade shows, and events, management, competitive advantage, publicity, customer acquisition, and retention, and business development to achieve marketing goals in a specific timeline.
Strategic marketing is the ability to incorporate all of these factors into your thinking about how it all relates to each other and to know what you are trying to achieve from the beginning so that you can constantly monitor how well you are achieving your respective goals.
With strategic marketing, we are constantly trying to calculate, monitor, and improve marketing actions and tactics and reallocate a company's resources so that it grows as much as possible in the shortest amount of time.
Strategic marketing is not limited to these but includes actions aimed at building alliances with other and related companies, competitive or not.
It's the only way small businesses can compete with giant companies.
We Teach
Marketing &
 Business
Live on Zoom
Your host: Tasos Perte Tzortzis
Schedule an interview so we can evaluate where you are right now, your needs and goals, and we'll give you a detailed analysis of how the workshops work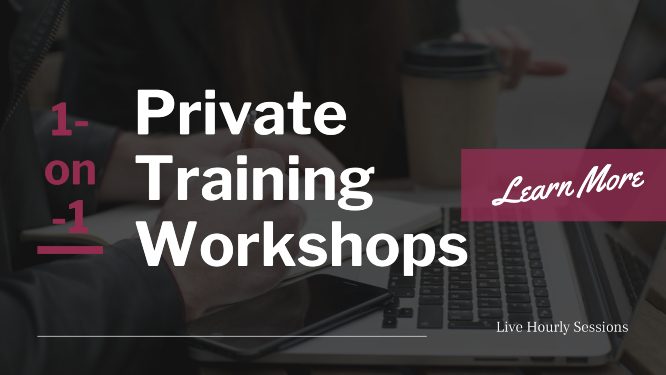 This was a brief introduction to strategic marketing.
Σε επόμενο άρθρο θα εμβαθύνουμε στο θέμα.
In the next article, we will delve into the subject.
Until then, if you want to know more about the subject and you want to see how you can grow your business by utilizing its available and non-available resources, you can schedule a video-call interview which is provided free of charge.
Another article has finished, here on WebMarketSupport. I am waiting for your comments and thoughts. Till next time.
Tasos Perte Tzortzis
Marketing Consultant, Creator of the "7 Ideals" Methodology
Although doing traditional business offline since 1992, I fell in love with online marketing in late 2014 and have helped hundreds of brands sell more of their products and services. Founder of WebMarketSupport, Muvimag, SummerDream.
I enjoy reading, arts, science, chess, coffee, tea, swimming, Audi, and playing with my kids.