People often ask me how to succeed in business. I know that statistics are not on our side. Many of them are afraid to start a business adventure and most of the start-ups fail.
Is it because of the new financial situation or is it the result of a wrong mentality?
There is no simple answer to these questions because if we could offer a specific solution that applies to all cases and manage to point out the secret of success, then all entrepreneurs would be successful.
While there are tips and rules you can follow, the key to success ultimately lies within you.
For this reason, some people succeed, and rightly so, but you can be one of them.
24 Tips To Succeed As An Entrepreneur
To start a business on your own you have to be prepared for a constant battle, this journey is not easy. Being an entrepreneur is much harder than being an employee, it is a risky model, but the rewards are much greater in the long run.
But let me ask you a question now…
Do you dream of achieving something important for you and your family? Do you want to embark on an endless adventure? Do you want to create products and services that people will enjoy and remember forever?
If you answered "yes", go ahead and read the article, if you answered "no", come back when you feel ready for action.
Basic rules and tips for business success
Focus on your target audience
What specific market segment do you serve? Who are your ideal customers? What do you know about them?
What problems and difficulties do they face in their daily lives? What are their goals? What are their ambitions?
What products do they use besides yours? How do they buy them? What channels do they use?
If you have answers to these crucial questions, then you can more easily offer solutions and products to your audience.
We define our target audience by creating customer avatars or in other words, buyer (consumer) personas.
We use characteristics and attributes like age, gender, location, occupation, level of income, goals, values, challenges, problems, needs, and others.
Market and competition research
It's time to analyze the market.
What are the latest trends? What products are in high demand and why?
What keywords do online shoppers use to find solutions and products?
Additionally, we need to consider…
Are there new opportunities locally? Are there areas that are in bloom and others that are under-functioning? Can you understand the reasons why this happens?
What products does the competition offer? How are they different from yours? Is it the price, the quality, the design, the advertising, the way they communicate with buyers?
Can you spot deficiencies and cover them with new products?
Can you differentiate your products from the competition? Where will you focus? At the price? quality? market experience? customer service?
You also need to diversify your advertising messages and campaigns to attract more people and help shoppers understand how your products differ.
Give several reasons to prefer you over your competitors.
The quality of products and services is the #1 factor of building awareness in the competitive market.
It is the reason why people choose specific companies and products.
It is the reason why they share their shopping experiences with people in their circle.
Do not "drop" your prices. The low price does not mean more sales.
The low price in most cases is perceived as low quality. Of course, not all buyers react in the same way, but the majority choose products that are quality and are usually willing to pay more for something better.
In addition to high-quality products, you should also offer an unparalleled shopping experience.
For example, I prefer companies and stores that offer a very satisfying shopping experience compared to other companies that offer better products but a lower experience.
Give your audience reasons to prefer your brand over and over again.
It is much easier to retain our existing customers than to acquire new ones.
Problems are inevitable in all work environments.
A balanced entrepreneur solves problems, does not create them.
He is ready to deal with difficult situations, dissatisfied customers, unfortunate events, and disasters.
He does not protest but only has his "eyes" open and moves forward.
Also, this is very important, an entrepreneur listens to the problems of potential and existing customers, he's deeply interested and tries to find solutions to them.
All businesses carry risk. That is the rule, and it is inviolable.
But if you do not take risks, you will never grow.
Try creating a new product. Okay, it may fail, but the process itself will be extremely rewarding. You will learn something new, you will test the audience's reaction to change. You will gain experiences and new ideas for future quests.
If you already have a successful product line, now is the time to try to open up to new markets with the same or new products.
But always be careful, there is no need to take risks that could harm our business, you, and the people who rely on you. Calculate the risk carefully and consistently.
Only invest as much as you can easily afford to lose.
About 1 in 5 business plans and ideas eventually succeed. Before you get frustrated with the seemingly small 20%, look at it from another angle.
1 of the 5 plans will succeed and there is a chance to become a huge success with impressive results for your business and its future.
What are 4 small failures in front of a big success?
So look for new solutions.
We live in times when everything is changing around us, very fast.
We can not rest. Something that works today may be a thing of the past.
That is why we must constantly look for innovative ideas and anticipate market trends.
A successful entrepreneur is not taking a rest and is constantly experimenting with new ideas to create exciting products, services, and shopping experiences.
If you are a young entrepreneur do not rush. Success does not come overnight.
It takes patience, hard will, and willingness not only to work but also to face the difficulties and the many problems that will arise every day.
If you are already an entrepreneur and you have just created something new, give time to the market and the world and they, in turn, will give you valuable data and metrics which you will be able to analyze and proceed accordingly.
Prepare for stress and lack of sleep
If you are a beginner you should prepare for difficult days and sleepless nights.
If you are still an active entrepreneur you know the rules of the game.
The way a new idea, a new product, an extension to new markets, audiences, or regions overwhelms you.
Is there anyone who is infallible?
Mistakes will occur, every day. The issue is how you deal with them, how you react to them.
Do you see them as a failure or as an opportunity to get better and enrich your knowledge?
Familiarize yourself with the mistakes and assimilate them. You learn from them. Mistakes are a sign that you are doing something right. It means you are trying.
Do not be afraid to expand on new horizons, mistakes will be made, and you will just move on. Spread your wings.
To be successful as an entrepreneur you need to focus on your goals and increase your productivity.
Always start your day with the most difficult task, the one you can not entrust to others and which is the most important for your business.
Take frequent breaks to refresh yourself and take care of yourself and your family.
A balanced entrepreneur who enjoys life beyond work is more likely to succeed.
Pay attention to your customers' problems, needs, and aspirations, of your potential customers, partners, and suppliers, but also of the people who work for you.
A good businessman is a very good listener and pays attention to his every communication.
Take care of your associates and employees. They are the people who walk with you on this eternal journey to the top and success.
Reward good performance, behavior, productivity, ethics, dedication, creativity, and insight.
Entrepreneurs do not stop learning and training. They like to read and study other successful leaders and personalities.
Every day is an opportunity for something new. Enrich your knowledge and expand into various sciences beyond business management and administration.
To understand how consumers behave and why they buy products, you need to study marketing, advertising, and psychology.
You will also need to devote some time to your personal development as a person and entrepreneur.
Highly successful entrepreneurs associate with people who share the same values.
They hang out with other successful people, businessmen or not.
They "use" them as an incentive to climb even higher. But also as an example to imitate.
Try to improve the life of your customers and add value.
Money is not everything.
There are other values ​​that deserve your attention.
Successful entrepreneurs contribute to more than just making a profit.
They act like magnets and create communities of loyal fans.
Only then will we be able to deliver the world better than we received it.
Think of it this way. You are not in the product business. You are in the people business.
Entrepreneurs believe in something before they see it and have a very strong imagination. They do not care if people think they are crazy, they move on regardless of what is happening around them.
They are creative and know that there is always room for improvement.
They do not need to copy, only to be inspired and cultivated.
An entrepreneur does not just adapt to the environment. Creates space. New environments where it can offer tremendous value to the world.
The businessman is followed, he does not follow.
He is a leader and he is the one to whom others turn when they are in need. He is the one they invoke in difficulties, problems, damages, and disasters.
He is the "captain" who faces the storms and the waves.
Choose to work only with people who share a common vision with you, as much as possible.
Creative people with an insightful spirit.
With people who thirst for something more.
Marketing, Advertising, Sales
I left the most important for last.
Successful entrepreneurs are constantly trained or invest in marketing, advertising, and sales.
Without promotion, the products are not promoted on their own.
If people do not hear or read the right words, they do not buy. 
Unless they see something to convince them, they do not spend money.
Consumers buy based on emotions but they also justify their actions with logical arguments.
Marketing is the mainspring of any business. It's the difference between brands that thrive and brands that get forgotten.
Marketing incorporates researching, advertising, demand generation, traffic acquisition, lead generation and nurturing, sales, branding, product design, public relations, customer engagement, delight, loyalty, and retention, and much more. It's the difference between failure and success. Without it, we lose customers, without customers, we lose business.
Marketing, advertising, and sales will give you momentum, will help you reach your target audience, and convert them into leads, and then paying customers and customers for life.
Once we've identified and defined our target audience and researched the market, the competition, and keywords people use to discover related to our brand products, it's time to reach out to them.
And first, we need to invest in creating useful, relevant, and informational content to attract people our way.
It's a marketing strategy we use to attract, educate, nurture, and retain a targeted audience by planning, producing, and distributing relevant and valuable content in various formats through multiple channels, platforms, and media on a consistent basis.
The goal is to build awareness, trust, credibility, and authority and drive customer action by adding value at every stage of the buyer's journey and convert prospects into customers, loyal fans, advocates, and promoters of a brand.
We communicate our brand's standards, values, expertise, and vision and address customers' problems, needs, and wants.
Content is the basis for the majority of other marketing channels we use and there are various formats we can use.
Search engine optimization and marketing
Paid advertising
Social media marketing
Email marketing
Guest posting
Comment marketing
Influencer marketing
Public Relations
Affiliate marketing
Sponsorships
Local marketing
Guerrilla marketing
and more
We Teach
Marketing &
 Business
Live on Zoom
Your host: Tasos Perte Tzortzis
Schedule an interview so we can evaluate where you are right now, your needs and goals, and we'll give you a detailed analysis of how the workshops work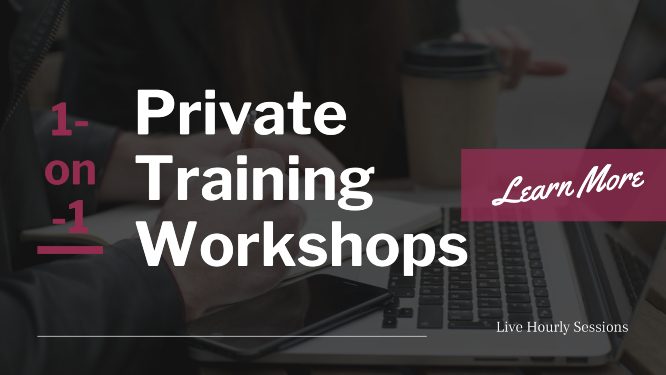 I believe in you and your innovative ideas.
The world needs a lot more successful entrepreneurs, it is the driving force of this planet.
You are the ones who will create a new generation of unparalleled products and services and you are the ones that others will remember forever.
This is a short list of tips and basic rules. But there is so much more you can do to boost your business and sales.
Need help growing your business? Need help creating great products and services that your audience will love? Want to explore the amazing world of marketing?
You can schedule a video-call interview to help us understand where your business is now, your needs and goals, and we will give you a detailed analysis of how we work. Then we will create the first campaign for free to prove to you that we can deliver results.
Another article has finished, here on WebMarketSupport. I am waiting for your comments and thoughts. Till next time.

Tasos Perte Tzortzis
Business Organisation & Administration, Marketing Consultant, Creator of the "7 Ideals" Methodology
Although doing traditional business offline since 1992, I fell in love with online marketing in late 2014 and have helped hundreds of brands sell more of their products and services. Founder of WebMarketSupport, Muvimag, Summer Dream.
Reading, arts, science, chess, coffee, tea, swimming, Audi, and family comes first.