The Beginner's Ultra Guide to Making Money Online
As you can see, there are plenty of options if you want to make money online as a designer. If you can commit to working, deliver high-quality products to your clients, and build a good reputation, then the sky is the limit. 
I would start off as a freelancer and join job boards to quickly make some cash. From there I would enhance my online presence on forums, communities, marketplaces, and social media.
Then you would need basic marketing knowledge to create a website and take your design business to the next level with various methods and by selling courses online. 
Of course, video marketing, podcasting, Joint Ventures, co-operation, reaching out to influencers or guerilla cold tactics are always welcomed.
*But don't get overwhelmed by the plethora of options. And most importantly, don't be afraid to start small. Take one step at a time.
That's it, another article has finished, here on Web Market Support. I look forward to seeing your next design success story online and I'm waiting for your comments and thoughts. Till next time.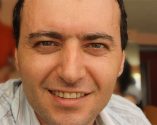 Tasos Perte Tzortzis
Marketing Specialist, Entrepreneur
Although doing traditional business offline since 1992, Tasos fell in love with online marketing in late 2014 and has helped hundreds of brands sell more of their products and services on the web.
He enjoys reading, music & arts, mathematics, chess, coffee, swimming, Audi, and playing with his kids.
Some of the links on this page are "affiliate links". This means if you click on the link and purchase a product, membership, or service, I may receive an affiliate commission at no extra cost to you. Regardless, I only recommend products and services I use personally or I believe will add value to my readers. I am disclosing this in accordance with the Federal Trade Commission's: Guides Concerning the Use of Endorsements and Testimonials in Advertising. For more information, I refer you to the Disclaimer page