Are you a passion-driven coach, consultant, speaker, service provider, or entrepreneur looking to grow your practice and business? Or are you an aspiring business owner that wants to see what's working right now in this digital economy?
Then I have good news today.
Some of the world's biggest minds in the modern entrepreneurial arena are joining forces for a giant and epic event.
A 3-day event that you can attend for free. Crazy right?
How To Grow Your Coaching Practice
Expo & Festival May 5th – 7th, 2021
The team of Virtual Coach is organizing the event. Eben Pagan, his wife Annie Lalla, and James Mel, co-founder. 
Virtual Coach is the #1 training platform for coaches. It's a comprehensive system including everything you need to become a master coach and launch your coaching practice in just 10 weeks with live classes, a coaching training package, various tools, separate courses, and bonus material.
If you're a coach already, the system can increase your coaching skills and help you build a platform for getting clients online.
It's a program I enrolled in and the quality of the training is unparalleled.
Eben is a well-known entrepreneur, teacher, and technology investor. He's launched and invested in many companies, selling over 100 million dollars of products and services in the process.
He's devoted the last years of his life to the study of opportunity and creating training that teaches entrepreneurs all his best strategies and techniques for business, marketing, and wealth creation.
He sees entrepreneurs as the dreamers, innovators, and doers that make the world a better place through their businesses and what they create.
His philosophy:
Give away 10X more value than you ask for in return.
Interview with Tony Robbins: Tony, the legendary business guru of all times, called Eben Pagan for an interview for his new program at that time, Money Masters. There, Eben explained how he was able to build an online empire by selling out his first eBook online.
Then Tony invited Eben to speak at his Ultimate Business Mastery program, where thousands of business and marketing gurus meet.
Interview with Richard Branson: a special event where Richard and Eben raised money for a charity. 
USC Marshall School of Business: Eben was invited to speak in one of the top entrepreneurial schools of America. There, he showed students how powerful the business model of creating online courses was.
He's also known as the mentor of mentors. He trained industry leaders like:
Sonia Ricotti
Christian Michelsen
Marisa Murgatroyd
Ryan Levesque
Brian Tracy
T. Harv Eker
He's also the author of books like:
Opportunity: How to win in business and create a life you love
Waking up productive
Self-made wealth
Get altitude
The niche intelligence report
What I learned from selling $100M of online products
Clear communication
He's also the creator of courses like:
How to be an entrepreneur
How to build a profitable business
Building a virtual business
Presentations that pay
Turning your talent into income
Accelerate
Inner circle
Traffic mastery
Copywriting blueprints
Modern marketing mastery
Money psychology
I got my start in business over 10 years ago after my best friend showed me how successful he was selling information products online.
I can still remember locking myself in my bedroom for three straight weeks to write my first ebook.
When I finally finished writing the book, I put it online and went to bed.I woke up the next morning and couldn't believe what I saw…
I had my first sale.
It was only one sale, but more sales came in over the next few days and that's when I knew I was on to something…I kept growing my company and after a few years, my little ebook quickly turned into a multi-million dollar a year virtual business employing 75 people around the world.
That's when I started getting emails from people asking me for business and marketing advice to teach them how to be successful in starting and launching their own businesses using my techniques and formulas.
I've been very fortunate to work with some amazing people like Tony Robbins and Sir Richard Branson.
I've devoted several years of my life to create training that teaches entrepreneurs all my best strategies and techniques for business, marketing, and wealth creation.
With an Honors Science Degree in Biology & Philosophy (minor in Buddhism), her studies include evolutionary psychology, integral theory, spiral dynamics, inter-generational family systems, and therapeutic sexuality. With professional certifications in Coaching, NLP, and Clinical Hypnosis, her tools extend to metaphoric narrative, role-play, and interacting with clients as their highest selves.
In her coaching, she helps individuals attract, create and foster extraordinary connections that maximize freedom and minimize shame.
She works with two types of people:
Singles who are done with dating & ready to find their partner

Couples wanting to resolve conflicts that erode their connection
He went to college and got good grades, got a job, and started making money.
And like many, once he made some money, I started getting approved for all kinds of credit cards and lines of credit.
He started betting on sports. He quickly lost all his money and had put himself $30,000 in debt.
He landed an awesome corporate job at the Chamber of Commerce.
He worked his butt off.
But he realized it would take him almost 100 years to get rich that way!
Fortunately, it was at that job he met his first mentor. 
Since then, he's been studying wealth like a madman, became a millionaire by age 30, and now lives the life of my dreams.
Coach Expo & Festival Free 3-Day Event
Why you should attend it:
This is a gathering of titans of the personal development, business, and coaching world
You'll take part in the conversation, the keynote presentations, and the breakout sessions that are designed to elevate your life, status, and business in order to achieve any goals you've set
You'll make valuable connections and meet like-minded entrepreneurs and individuals
There are yoga, breathwork, meditation, and dance sessions led by world-class facilitators and other fun activities. It's not only about learning.
And of course, it's free. A very rare opportunity to interact with top-class coaches. An event that would normally cost thousands of dollars to attend.
The lineup (this is where things take off):
Marisa Peer:

a world-renowned speaker, Rapid Transformational Therapy trainer, and best-selling author.

Les Brown:

an American motivational speaker, author, former radio DJ, and former television host.

Marie Forleo:

an American entrepreneur. She is a New York Times bestselling author for the advice books, Everything is Figureoutable and Make Every Man Want You.

Jack Canfield:

an American author, motivational speaker, corporate trainer, and entrepreneur. He is the co-author of the Chicken Soup for the Soul series, which has more than 250 titles and 500 million copies in print in over 40 languages

Gabby Bernstein:

a #1 New York Times Bestselling author, motivational speaker, spiritual leader, and podcast host

Aloe Blacc:

an American musician, singer, songwriter, record producer, and philanthropist

Dean Graziosi: renowned entrepreneur, multiple bestselling author, real estate investor
Preston Smiles:

a top motivational speaker with a unique twist on life

Chalene Johnson:

a world-renowned speaker, Rapid Transformational Therapy trainer, and best-selling author.

Michael Simmons:

co-founder of 

Empact

, a Princeton, N.J.-based organization focused on supporting young entrepreneurs through culture and community.

Jay Abraham:

one of the top marketing strategists in the world and business growth expert

Evan Carmichael:

an entrepreneur who started doing what he loves at the early age of 19. At 22, he was a VC helping companies to raise $500,000 to $15 million

Samantha Skelly: Founder of Pause Breathwork. Her mission

is to empower women to connect back to their

 

bodies while strengthening the relationship they have to food.

Anthony Trucks:

a former NFL Athlete, American Ninja Warrior on NBC, international speaker, host of the Aww Shift & Shift Starter Podcasts, author, and founder of Identity Shift coaching

Marisa Murgatroyd:

 founder of Live Your Message, where she turns entrepreneurs into Online Superheroes

Annie Lalla: top-class relationship coach, wife of Eben Pagan
Rob Goyette:

 

A past guest of Natural Born Coaches, has been serving the coaching community since 2007.

John Asaraf:

one of the leading mindset and behavior experts in the world

Suzanne Evans:

an English 

journalist

 and politician, formerly associated with the 

UK Independence Party

 

Shanel Cooper Sykes:

 a certified life coach, professional make-up artist, speaker and a magnificent cook

Jesse Eker: son of T. Harv Eker who  is

an author, businessman and motivational speaker known for his theories on wealth and motivation

Christian Mickelsen: world-class coach, student of Eben Pagan
Nick Unsworth:

a serial entrepreneur and business coach with a focus on 

Facebook marketing
Eben Pagan: coach of coaches, course creator, entrepreneur
Brad Hart:

helps people build mastermind groups to increase their income and impact exponentially.

Shaqir Hussyin: founder of

 

WealthAcademy.

Built 10 different brands to over 7 figures
Douglas James:

a world-recognized expert on a mission to change the lives of driven entrepreneurs

Jeanna Gabellini:

a master business coach with 25+ years of experience

Claire Zammit:

a transformational leader who shared her life-changing Feminine Power principles with millions of women

Mark Lack: branding and marketing expert
Ryan Levesque: Inc 500 CEO of the Ask Method Company, creator of the Quiz Funnel Masterclass, bestselling author
Sage Lavine:

a Conscious Business Coach for Women Entrepreneurs. Sage is the CEO and founder of the Entrepreneurial Leadership Academy

Ryan Hamilton: Associate Professor – Mental Performance Coach – Professional Speaker
Jon Talarico:

helps people uncover and discover their million-dollar DNA
Mark down your calendars now.
May 5th through 7th:
I recommend you commit to attending live this historical event.
It's all about helping you make a quantum leap and grow your coaching practice or business.
And it's not about learning, getting motivated, and then forget the whole thing in a week or two.
It's about growing your entrepreneurial spirit and mindset, getting empowered for many years to come, dive deep into what's working right now in the digital economy, and also having fun.
But most of all it's about "Being".
And it's free because it's virtual. These events sell out for thousands of dollars and they sell quickly.
You can thank me later.
Training, Inspiration, Self-Care, Community:
Business growth – what's working right now:

You'll sit in on coaching growth business sessions with top experts like Jack Canfield, Marisa Peer, Dean Graziosi, Les Brown and several others. 

Next-level world-class inspiration:

some of the top speakers in the world, who will inspire you to get outside your comfort zone, so you breakthrough to your next level of success!

Find your center – transformational well-being experiences: you'll develop habits and rituals that will keep you healthy and energized. Each day we'll have powerful, energizing sessions, that will include Yoga, Meditation, Breathwork and even dance! FUN is critical to growing "you" as a person and growing your business as well. These sessions will make that happen for you.
The biggest coaching community: tens of thousands of amazing coaches from around the world will gather. Make friends, connect and get support from other like minded people!
Sneak Peek Into Some of The Speakers:
Les Brown: discover your power voice. H

ow to uncover and unleash your greatness by teaching you how to tell your story so you can inspire & impact the world

Rob Goyette: How To Add Coaching Revenue Into Your Bank Account In As Little As 4 Days
Anthony Trucks: How to use a "hidden in plain sight" superpower to supercharge your speed to success.
Marisa Peer:

Learn the secret to having a successful career with Britain's #1 therapist. Reprogram your mind for success

Marisa Murgatroyd: The Dopamine Button: How to Grow Your Online Course Sales by Activating the "Reward Center" Inside Your Customer's Brain
Nick Unsworth: How to Build and Scale a 7-Figure Coaching Business with Online Challenges
Jon Talarico:

how to connect to more income and opportunities through the power of connection.

Shaqir Hussyin: Marketing Funnels That Turn Clicks Into High Ticket Clients
Sage Lavine:

Learn how to use your life as a PhD program to bring your greatest message to the world and discover the framework you can use to launch a business based on what you are most passionate about 

Samantha Skelly: Learn the number one tool to optimize performance, vitality and energy.
John Asaraf: Discover the Scientifically Proven Methods to Accelerate Achieving Your Coaching Business Goals… Guaranteed… Especially If You're Stuck, Struggling or Just Starting Out!
Evan Carmichael: How to Go From Zero to 100,000 followers
Christian Mickelsen: 5 Secrets To Create Online Programs That Sell
Gabby Bernstein:

how to coach with confidence and take your practice to the next level

Shanel Cooper Sykes: Manifesting Power. Learn how to tap into your inner power to create anything you want
Jesse Eker: How To Build A 7-Figure Coaching Business Using Virtual Events
Mark Lack: How to use personal branding to grow your business and get more sales
Suzanne Evans: Create Your Own Virtual Stage for Six Figure Pay Days
Jack Canfield: The Success Principles: How to Get from Where You Are to Where You Want to Be
Brad Hart:

How To Increase Impact and Income In 5-10 Hours/Month Using Masterminds
High-quality answers to your questions:
2 fire chat sessions with Marie Forleo, Eben Pagan, and Jay Abraham.
Building a Coaching Business Workshops
I host a series of workshops where I build a coaching business following Eben Pagan's "Virtual Coach" training program and combining it with my "7 Ideals" methodology.
So far, I delivered 2 workshops. Daily updates.
Here's my progress:
I've gone through Eben Pagan's report "How to become a virtual coach" and I've identified my coaching niche, it's in the business domain. I've noted down areas of business and money where I often see opportunities for improvement. 
I've also gone through the 6-figure coaching business blueprint and now I know what coaching clients expect from me, how to approach them, present myself as an authority, and I'm ready to give 5-star coaching sessions that help my clients improve their businesses and get the results they need by gaining unparallel confidence and doing all the work on their own. 
The resume is this:
A coach is a facilitator, listener, guide, and supports the client through transitions and transformations in their lives. The coach doesn't do the work, the client does.
I moved forward with my "7 IDeals" methodology to identify a targeted audience,  I gave you an overview of the 1st phase of the methodology, and I explained the process that I need to follow in order to develop my coaching voice. And that is going to happen when I go through the 2nd phase.
I created a "Branded Results Package" and I've gone through Eben's video training series and I watched the first 2 episodes, the coach's secret and charge what you're worth.
The next step is to create a short video explaining my services, and I'll build a landing page where we'll be driving traffic in the next days.
We're also going to create our first info-product as we want to test the market, people's responses, and get valuable feedback before we dive really deep.
So tune in for tomorrow's workshop, which is going to be epic.
Your journey to starting or growing a coaching business
We have the privilege to attend this epic virtual event for free.
This is not happening every day.
I know Eben and Annie and both are not only amazing coaching teachers but open-minded people with a talent for organizing live events like this.
Learning, inspiration, motivation, business growth, top strategies on what's working right now, numerous high-class methods and tactics, fun activities, questions & answers sessions. 
Enough said!
That's it, another article has finished, here on Web Market Support. I am waiting for your comments and thoughts. Till next time.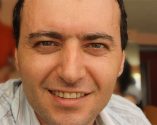 Tasos Perte Tzortzis
Marketing Specialist, Entrepreneur
Although doing traditional business offline since 1992, Tasos fell in love with online marketing in late 2014 and has helped hundreds of brands sell more of their products and services on the web.
He enjoys reading, music & arts, mathematics, chess, coffee, swimming, Audi, and playing with his kids.
Some of the links on this page are affiliate links. For more information, I refer you to the disclaimer page.