More awesome news today!
Hope Writers, is an amazing community for authors that provides ongoing training, support, access to a private Facebook group, and the ability to join independent circles created by other members for additional support, feedback, and help. Every member can join these circles and create their own circles as well.
The hope writers team is huge and consists of 20+ team members dedicated to helping authors in their publishing journey.
They have over 3,200 paying members now, from beginning writers to published authors.
This is the 5th year that hope writers exist as a community.
They have announced a series of free online events you can attend. they will be answering burning questions, sharing secret strategies for authors that want to get their work published, and a multitude of tips, methods, and tactics that can help writers progress and move forward with clarity and confidence and gain momentum in this competitive landscape.
Hope Writers Community Jan 2022 Free Events
Your words matter! And this series of events will help you get the clarity, confidence, and momentum you need to move forward and share your brilliance with the world.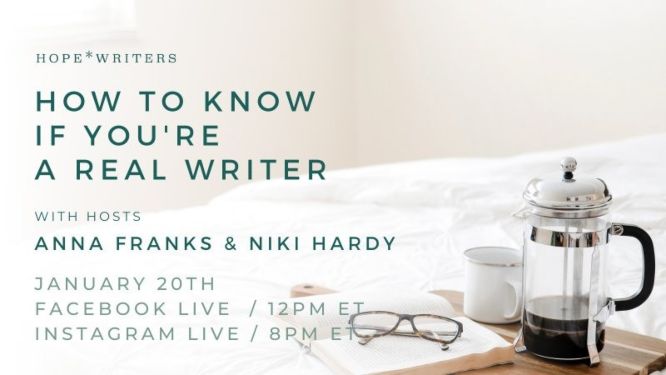 Hosted by hope*writers team members
Anna Franks and Niki Hardy
Not sure if you're ready to call yourself a writer? Join us for a conversation with hosts Anna and Niki, where they'll discuss how to know if you're a real writer. Come and be encouraged to pursue your writing goals!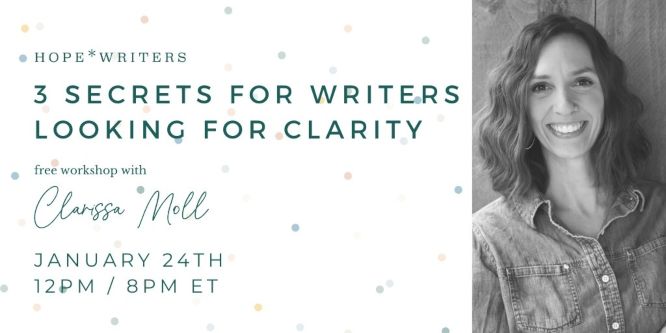 Hosted by hope*writers team member Clarissa Moll
Discover your writing rhythm, create a simple plan, and finally find your writing people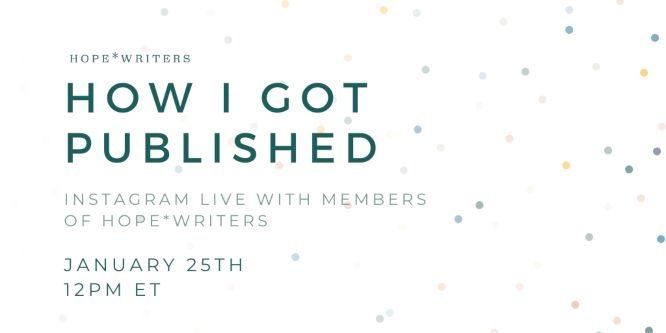 Hosted by hope*writers team member Niki Hardy
Listen in as we talk to hope*writers members who published their books with the support and encouragement they received from the hope*writers community, and learn how you can make progress toward your writing goals too.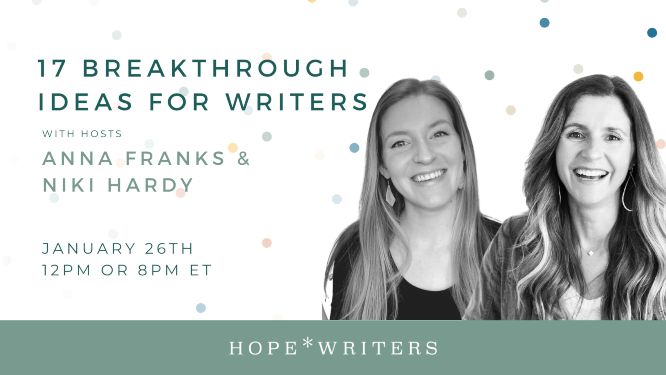 Hosted by hope*writers team members
Anna Franks and Niki Hardy
We gathered some of the best tips and advice from our favorite experts in writing and publishing, and we want to share these breakthrough ideas with you! Get your pen and paper ready to take notes on this information-packed conversation with hosts Anna and Niki.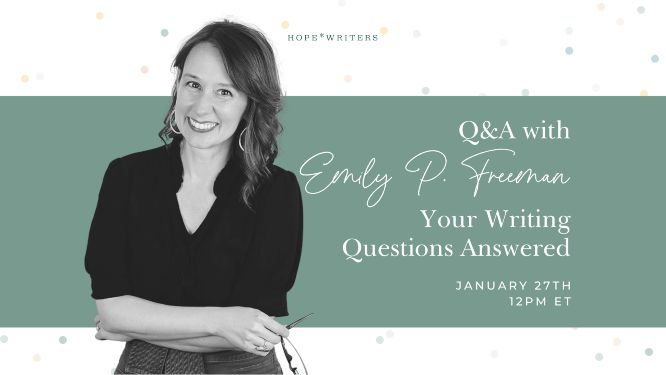 Hosted by hope*writers team member Anna Franks and hope*writers co-founder Emily P. Freeman
Join Emily P. Freeman, hope*writers co-founder and Wall Street Journal bestselling author, as she answers your writing questions.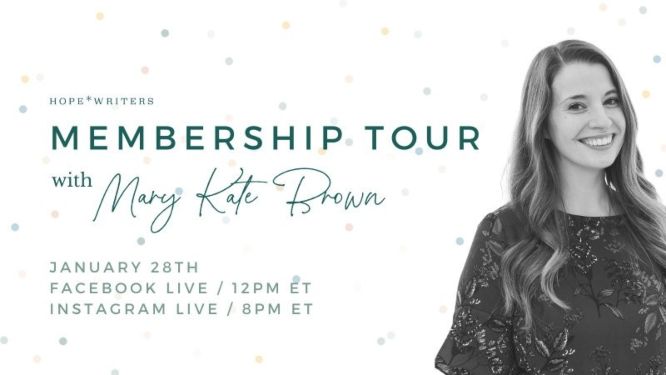 Hosted by hope*writers team member Mary Kate Brown
Mary Kate Brown will be your tour guide as we walk through the member library, weekly teachings, writing small groups we call hope*circles, our member directory, the private Facebook group — and much more! You'll also get to meet the team members who will support you along the way.
Hope Writers' Free Resources:
Are You Ready To Take Your Writing To The Next Level?
This series of events will answer many of your questions regarding writing and the hope writers community.
This is a great chance to take a look behind the scenes and get to know some of their team members.
You'll get familiar with their philosophy, writing and publishing approach, and so much more.
More information about this awesome community in my full review.
Are you a beginner, an aspiring, or an established author?
Do you have any questions? Let me know.
That's it, another review has finished, here on Web Market Support. I am waiting for your comments and thoughts. Till next time.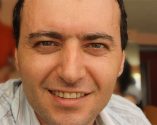 Tasos Perte Tzortzis
Marketing Specialist, Entrepreneur
Although doing traditional business offline since 1992, Tasos fell in love with online marketing in late 2014 and has helped hundreds of brands sell more of their products and services on the web.
He enjoys reading, music & arts, mathematics, chess, coffee, swimming, Audi, and playing with his kids.
Some of the links on this page are affiliate links. For more information, I refer you to the disclaimer page.