Amazing news today!
Emily Freeman, one of the co-founders of Hope Writers, who has written five books and is the host of the Next Right Thing podcast, announced that the registration doors of the community will open up later this month.
Access to the community's membership is available only once or twice a year.
This is a great chance, a window of opportunity, to join forces with the most powerful community of authors online and get your books published.
The community provides ongoing training, support, access to a private Facebook group, and the ability to join independent circles created by other members for additional support, feedback, and help. Every member can join these circles and create their own circles as well.
The hope writers team is huge and consists of 20+ team members dedicated to helping authors in their publishing journey.
They have over 3,200 paying members now, from beginning writers to published authors.
This is the 5th year that hope writers exist as a community.
Hope Writers Community For Authors
Mark Your Calendars  January 24-28, 2022
A Super-Quick 2-Question Survey
Hope Writers want to improve their user experience and for this matter, there is a super-quick survey that you can answer to help them.
At the end of the survey, there is a special hidden bonus waiting for you. It is well worth your time. In fact, it's a no-brainer.
Hope Writers is a community dedicated to helping authors and aspiring authors find their way to getting published and succeed.
They have vast experience and they truly care about their members.
I am a member of this community for over a year now,
We have published a detailed review. Here's what we cover:
Main slogans
Ideal audience (who is it for)
Hope Writers story
Video walkthrough of the members' area
Analysis of the modules and lessons
The hope writers path
What is a hope circle?
Membership FAQ
Stages
Tuesday teachings
Standalone courses
Progress planner *new
Quick recap, everything that's included
The hope writers library
Members stories
Payment plans/guarantee
Final review
Why your words matter
My "writing" story
Is there anything missing?
Ratings
Our extra bonuses
Free resources
Related resources
More information about this awesome community in my full review.
More information about the opening that's happening on January 24, in our upcoming articles.
*We're going to announce some cool bonuses, as always.
Are you a beginner, an aspiring, or an established author?
Do you have any questions? Let me know.
Hope Writers' Free Resources:
That's it, another review has finished, here on Web Market Support. I am waiting for your comments and thoughts. Till next time.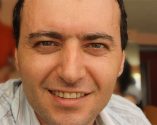 Tasos Perte Tzortzis
Marketing Specialist, Entrepreneur
Although doing traditional business offline since 1992, Tasos fell in love with online marketing in late 2014 and has helped hundreds of brands sell more of their products and services on the web.
He enjoys reading, music & arts, mathematics, chess, coffee, swimming, Audi, and playing with his kids.
Some of the links on this page are affiliate links. For more information, I refer you to the disclaimer page.