Awesome news for writers and authors interested in improving and honing their skills and having fun doing it.
Hope writers, this amazing community of authors I had reviewed not so long ago, is organizing a brand new writing challenge.
It's called…
Instagram Writing Challenge | Hope Writers
Jan 17-21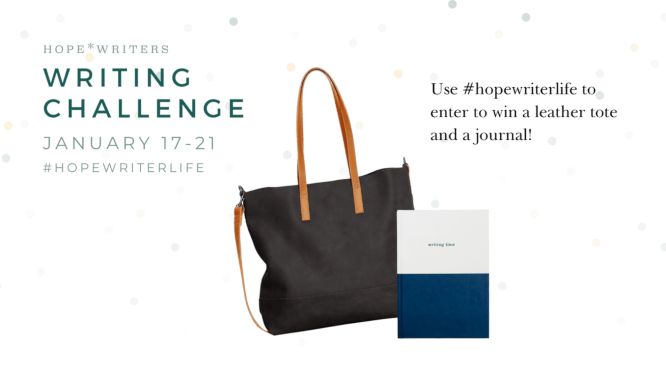 Hope Writers Instagram Writing Challenge
Hope Writers is a community dedicated to helping authors and aspiring authors find their way to getting published and succeed.
They have vast experience and they truly care about their members.
This year as they were thinking of adding more support to writers, they came up with this brilliant idea, a challenge.
This challenge is for you if:
You've been dreaming about writing for a long time
You are serious about getting your work published
You just want to participate in a fun challenge with other writers from all over the world
It's difficult for you to find space in your day to write
You want to write with others and have fun
You believe that is never too late to start or restart writing
Included in the challenge:
Exclusive teaching and interviews from well-known novelists 
A Facebook community to share your progress and ask questions
Printable worksheets
Support and encouragement along the way
How it works:
WRITE: Use the daily prompts as inspiration to get started
SHARE: Select a photo to go with your caption and post to Instagram. Be sure to include the #hopewriterlife hashtag
CONNECT: Follow the #hopewriterlife hashtag to connect with other writers and cheer each other on
Writing prompts:
Jan 17 = SLOW
Jan 18 = REST
Jan 19 = RENEW
Jan 20 = SPARK
Jan 21 = POSSIBILITY
#hopewriterlife
Write to win:
One random post from the #hopewriterlife hashtag will be selected to win a leather Abera Crossbody Tote and a Writing Time journal courtesy of The Writerly Shop.
Here are some of the author names being interviewed in the challenge:
Cynthia Ruchti: tells stories hemmed in hope through award-winning novels, nonfiction, and speaking events for women.
Becky Wade: she's the Christy award book of the year…
Shawn Smucker: the award-winning author of "These nameless things", "Light from distant stars", and more.
Julie Cantrell: New York Times and USA Today bestselling author and TEDx speaker
Toni Shiloh: multi-published Christian contemporary romance author
Your host for this event:
Emily Conrad: a hope writers team member and author of the novel "Justice".
I believe the story on your heart has the power to bring hope to a world that needs it.
Hope Writers' Free Resources:
This is the perfect chance for you to make progress with your writing. To get the support and the encouragement you need so much and deserve.
Without help, you can't really progress with your writing, whether it is a novel, an eBook, a fiction, or a nonfiction book.
More information about this awesome community in my full review.
In the meantime, I am eager to learn about your progress with the challenge.
That's it, another review has finished, here on Web Market Support. I am waiting for your comments and thoughts. Till next time.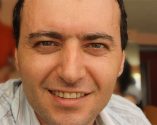 Tasos Perte Tzortzis
Marketing Specialist, Entrepreneur
Although doing traditional business offline since 1992, Tasos fell in love with online marketing in late 2014 and has helped hundreds of brands sell more of their products and services on the web.
He enjoys reading, music & arts, mathematics, chess, coffee, swimming, Audi, and playing with his kids.
Some of the links on this page are affiliate links. For more information, I refer you to the disclaimer page.