More awesome news today!
The amazing community for authors Hope Writers of which I am a member is offering a brand new email template that you can use to grow your business instantly.
The community provides ongoing training, support, access to a private Facebook group, and the ability to join independent circles created by other members for additional support, feedback, and help. Every member can join these circles and create their own circles as well.
They are dedicated to helping their members getting their books published and succeed.
Let's see what this email template can do for you!
Hope Writers – Epic Welcome Email Template
Hope Writers Free Email Template
The template is specifically designed for authors that want to welcome their new email subscribers and begin a dialogue.
A clear, easy-to-read welcoming email that provides enough information about the author and at the same time it doesn't overwhelm the reader with too many details.
Plus, it is engaging and focused on getting a response from the reader.
A professionally written template that you can use in any business and industry. 
Go on and download the free template.
I want to give you an additional bonus for downloading the template from Hope Writers.
50 powerful email headlines that people can't help but click.
These headlines can be used in various situations and can increase your open rates dramatically.
Remember, the role of the headline is to get people to open your email and this is the starting point for all your emails, to get people's attention.
You won't need to subscribe to my email list to get your bonus.
You will only need to download the epic email template from Hope Writers. 
Just send me a screenshot of the pdf you downloaded, your email address (you won't be subscribed to my list unless you want to do so), and I will send you the link to download my 50 email headlines bonus.
You can contact me here.
Hope Writers' Free Resources:
More information about this awesome community in my full review.
In the meantime, I am eager to learn your opinion about the email template and my email headlines bonus.
That's it, another article has finished, here on Web Market Support. I am waiting for your comments and thoughts. Till next time.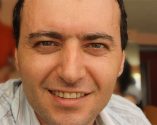 Tasos Perte Tzortzis
Marketing Specialist, Entrepreneur
Although doing traditional business offline since 1992, Tasos fell in love with online marketing in late 2014 and has helped hundreds of brands sell more of their products and services on the web.
He enjoys reading, music & arts, mathematics, chess, coffee, swimming, Audi, and playing with his kids.
Some of the links on this page are affiliate links. For more information, I refer you to the disclaimer page.