There are hundreds of reasons that could challenge someone to become an entrepreneur. I further believe that there is a big percentage of people born to follow such a road. But everyone can be motivated and everyone has the skills to become one, the problem though is that a lot of people lack self-confidence.
Good Reasons To Become An Entrepreneur
I was in high school with my old buddy walking the road back home. We were young of course but pretty mature to talk about life and our plans. The conversation began as we remembered an incident that took place a few days ago in a public service building. We had to deliver some documents to an office manager. It took us almost 4 hours to complete a simple task that would normally last one minute or two.
The floor was crowded and people were waiting in line to get their job done. But the line was huge and some of the bystanders were obviously anxious. It was only when they started shouting to motivate more public servants to replace the empty desks and finally let the people finish their assignments.
We both agreed that we don't belong in such places. We would never work for the public or an unknown employer, we had dreams of creating something on our own. Even if we would fail we had to try. We wanted to make a difference, something memorable for the next generations.
I always felt that I was born to be an independent business owner. I knew I could rely on myself and get any job done. I certainly did not need someone to tell me what to do and when.
Main benefits of entrepreneurship
When you become independent you set your own rules. The more you work the more chances you have to succeed. If you stay consistent at what you do there is literally no limit.
You discover your limits by taking the risks to run a business. When you take a risk to build a business you dive deep into a new world. No one can guarantee that you will make money after all. There is a high risk to fail and lose the money you invested. But is that risk that makes the whole concept worth taking.
You fight to overcome problems, you deal with new challenges every day while trying to make the best possible decisions. You have to make it on your own. You are pushed to discover your limits and find solutions for every obstacle that comes in your way.
The feeling of creativity: If you have faced both sides of the coin I am sure you know what I am talking about. When you work for someone else, an employer, an organization, a company you can't be as creative, as you would if you were a business owner. Not always, but this is the general rule.
Working for others is like living in a mini prison. There are rules, patterns, and examples to follow. Most of the time no one will discern your true efforts and credit you accordingly.
An entrepreneur knows no boundaries and always seeks solutions without calculating rules and limits.
An employee has to fight against the clock and get a salary at the end of the week or the month. But this is not a friendly environment for creativity. And this is not how I wanted to spend half of my life.
When you work for yourself you are always in a creative state of mind, alerted. Your goal to overcome the competition is a great reason alone for endless adventures. You can't stop, you are moving forward and evolve continuously.
Satisfaction, Completion. The satisfaction that derives from entrepreneurship can not be easily described. It is a feeling you have to taste it on your own to understand. It makes you feel complete. Your job is your child, you do everything in your power to let it raise and grow.
The results of your hard efforts will compensate you in the end. And I am not talking only about money but mental satisfaction as well. This is what makes you feel complete.
Make a Change to this Corrupted World, Motivate Newcomers, Offer Quality. 
Money is the greatest reason for corruption and is inevitably expressed in the majority of modern communities. The world is full of unethical entrepreneurs that care only for their growth and success ignoring the rest and the social consequences. But this is not the true spirit of entrepreneurship.
If you have a vision, not only for personal development but a vision for this world, this planet…then it is your chance to make a change. And you are absolutely capable of helping the world move in that direction. With your ethical practices and actions, you motivate others to do the same resulting in ongoing mutual progress.
By being honest and decent and by offering high-quality products and services you set the foundation for a prosperous future. Satisfying customers will spread the word of mouth and "Glory" will knock on your door soon. Is there any feeling better than to be surrounded by people that praise you for your contributions?
You'll be creating amazing products and services to satisfy the needs and wants of the marketplace. You'll be solving people's problems, relieving their frustrations and fears, filling gaps in their lives. 
You'll be innovating, jumping from idea to idea until you hit gold, and you'll run countless experiments. 
Sure, you might fail regularly, but this is just part of the process. These experiments lead to the final destination, the ultimate success.
You'll be making decisions all day long, you'll be rewarding people, and create opportunities and success for you and those that surround you.
You'll eventually become better at marketing, sales, and persuasion. You'll find a way to get things done.
The internet provides an outstanding opportunity to advertise your business, products, and services without the high costs associated with traditional means of advertising, like TV and radio commercials, billboards, printed material, and so on.
Think about it, in the past, there were no opportunities to advertise at low cost and export your products around the world.
Now there are no limits, you can target the whole population if you want.
We Teach
Marketing &
 Business
Live on Zoom
Your host: Tasos Perte Tzortzis
Schedule an interview so we can evaluate where you are right now, your needs and goals, and we'll give you a detailed analysis of how the workshops work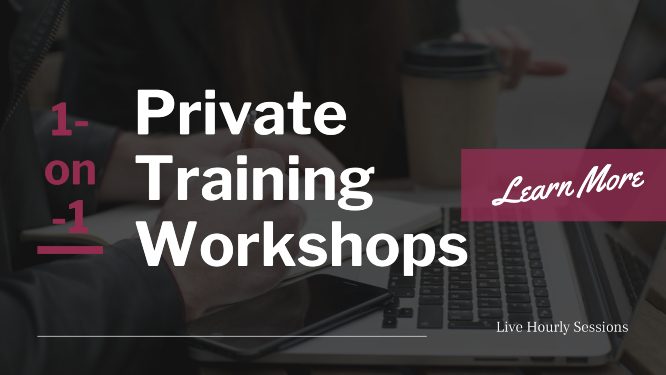 I want to close with 2 powerful quotes.
"The best way to predict the future is to create it" by Abraham Lincoln.

"I have not failed, I just found 10,000 ways that won't work" by Thomas Edison.
Are you still thinking of becoming an entrepreneur? Don't wait another day. The world needs you and your ideas, today!
That's it, another article has finished, here on Web Market Support. I am waiting for your comments and thoughts. Till next time.
Tasos Perte Tzortzis
Marketing Consultant, Creator of the "7 Ideals" Methodology
Although doing traditional business offline since 1992, I fell in love with online marketing in late 2014 and have helped hundreds of brands sell more of their products and services. Founder of WebMarketSupport, Muvimag, SummerDream.
I enjoy reading, arts, science, chess, coffee, tea, swimming, Audi, and playing with my kids.