Problems in business are very common. But when problems arise in family businesses, the results are often catastrophic.
How many times have we witnessed such sad incidents?
There is nothing worse than having a family fight over the business, position, money.
There are many cases where lives were lost.
The power of money is unlimited, it even transcends family ties.
We created it so that we could trade and improve our lives, but we could not control its influence on us and let it dominate us.
We put more emphasis on acquiring material goods instead of investing in human relationships.
But while money is omnipotent, it does not have the power to buy everything.
Today I want to share a friend's story as an example to avoid.
Example of Family Business Problems
The beginning of the problem
I have been following his story since the problem started. And that was 10 years ago. I know this experience cost him a lot, but on the other hand, I believe he now has a future ahead of him.
He was working in his father and uncle's factory, a local business with local customers. The two brothers started this business 25 years ago.
But both brothers were married and soon their children grew up. My friend is the youngest of 2 brothers, but the only one involved in the company.
On the other hand, his uncle has 3 sons, and they all participate in the company.
At some point in the future, the factory would be divided into 4 young men. My friend would have 50% (his father's share) and the other 3 brothers (uncle's side) would have to share the remaining 50%.
And that was the reason that sparked an ongoing battle between the two elderly brothers. His uncle believed that his sons were at a disadvantage. They were three against one and had to share 50%. But he could not legally support it.
The law is clear, the percentage of one of the original partners is shared among his descendants, regardless of how many they are.
This was something the friend's uncle should have thought of earlier as the father of 3 boys. He knew the plant could not feed so many families. Maybe he could motivate one or two of his kids to other businesses.
His uncle started stealing money from the company to buy real estate and for personal expenses.
He was not present on time, he was late, he did not show up other times, and he left his older brother and my friend to deal with the workload and obligations alone.
His sons were aggressive and almost violent against my friend.
Eventually, the uncle started a new identical business with a new name in the same area trying to get as many customers as he could from his brother and blamed him.
Now the 2 brothers do not talk to each other. The 4 young men, the children, did not exchange a word all these years.
In addition, everyone had to face an inevitable marathon of courts.
They lost money, reputation, and customers. But above all, they lost their composure. And they ruined their relationship.
But things could have been worse, fortunately, no blood was shed.
What can we learn from this story?
When starting a new business with a partner, in this case, a family member or relative, we need to look to the future. If this business is going to last (and why not? That's the ultimate goal of any business, to last) then new members may be involved. Children, spouses, or other relatives.
We must be prepared for change. Psychologically and financially.
In this case, what is the mistake of the 4 young men? None, they inherited a problem.
It was sad to watch my friend talking about it. Two brothers who once joined forces and looked to the future with hope and managed to build a profitable business that lasted almost 30 years, broke up in the worst way. Everyone was trying to protect their children.
A healthy business with a big brand was disbanded. My friend did not choose it, he could not do otherwise, he was a young boy when he started working there.
But can we be fully prepared?
Well, no one can answer so easily, no one can predict the future. Even if we are prepared, some problems may arise.
As a rule, if you can avoid working with family members and relatives, do so. It is best to create something yourself or with the help of an external partner or co-founder.
If we can leave the family out of business so much the better. A family must remain united, in every way.
We know the power of money and how much it corrupts our souls and alienates us.
Far and beloved…as the saying goes.
About 70% of family businesses fail or are sold before the second generation gets a chance to take over.
Only 10% remain active to lead the third generation, and this happens in private companies.
Unlike public companies, where the average term of a CEO is six years, many family businesses have the same leaders for 20 or 25 years, and these extended terms can increase the difficulty of coping with changes in technology, business models. and consumer behavior.
Family businesses that fail before the 2nd generation takes over
Active private companies led by the 3rd generation
Average term in years of managing directors in public companies
Average term in years of managing directors in family businesses
Instead of being a small part of the global economy, family businesses make up 80-90% of all businesses worldwide.
The percentage of family businesses worldwide
We Teach
Marketing &
 Business
Live on Zoom
Your host: Tasos Perte Tzortzis
Schedule an interview so we can evaluate where you are right now, your needs and goals, and we'll give you a detailed analysis of how the workshops work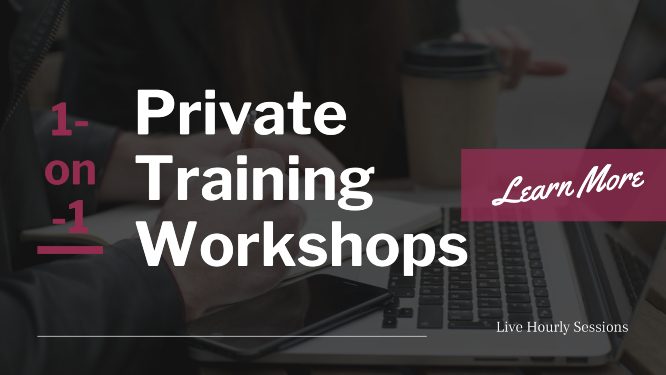 I hope you are inspired by this story and use it as an example so that you do not get involved in adventures with your family business.
"As we can see from the statistics, family businesses are the majority.
Business problems are inevitable and ongoing, we must act prudently, decisively, and take our responsibilities.
Because in case of financial or personal disputes the consequences can be tragic.
Another article has finished, here on WebMarketSupport. I am waiting for your comments and your thoughts. Till next time.

Tasos Perte Tzortzis
Business Organisation & Administration, Marketing Consultant, Creator of the "7 Ideals" Methodology
Although doing traditional business offline since 1992, I fell in love with online marketing in late 2014 and have helped hundreds of brands sell more of their products and services. Founder of WebMarketSupport, Muvimag, Summer Dream.
Reading, arts, science, chess, coffee, tea, swimming, Audi, and family comes first.