Last Updated: 05 Mar 2018
The web world is full of marketplaces where you can find designs, illustrations, videos or music. But what I like most is marketplaces combined with thousands of creatives in which you can choose from huge collections.
Website: Envato Market
They say "everything you need for your next creative project. Over 9 millions digital products created by a global community of designers, photographers, developers, illustrators, and producers".
Envato is the leading marketplace for creative assets and creative people. Millions of people around the world choose this marketplace, studio and courses to buy files, hire freelancers, or learn the skills needed to build websites, videos, apps, graphics and more.
You can find anything related to websites, the range is really huge
Themes & Templates
Graphics & vectors
Photos & images
Footage & motion graphics
Scripts & Plugins
Music & sounds
3D models & textures
Themes & Templates
26000+ website templates and themes from $2.You can browse by popularity, top new items, featured, new and free.
Alternatively, you can use the up left button to open a mini extension where you can refine your search by
Popular files
Featured files
Top new files
Follow feed
Top authors
Top new authors
WordPress
HTML
Marketing
CMS
eCommerce
Muse
UI design
Plugins
Courses
The ThemeForest can help you launch beautiful responsive websites with themes and templates for WordPress, Joomla, Drupal, Magento, Landing pages and more.
Every week they feature an author, for example, this week is ThemePlayers and they provide a link to a portfolio webpage.ThemePlayers is producing HTML5 templates, e-commerce HTML templates, portfolio templates, PSD templates, WordPress themes, WooCommerce themes.
One sample of their work
Daycare – responsive kindergarten HTML template.You can preview in a new window on your browser, view screenshots and read all the details.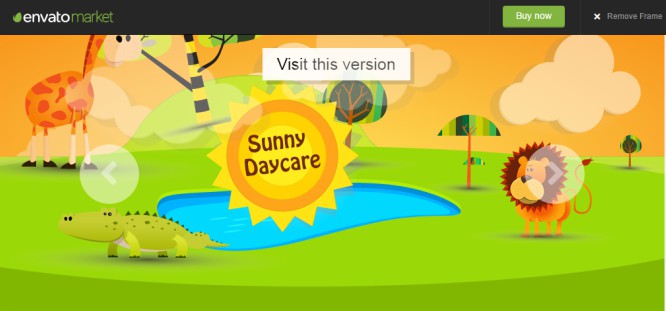 Discover 26,000+ code scripts and plugins from $2. All the code you need from PHP to Bootstrap.
Categories:
JavaScript, PHP Scripts, .NET
WordPress, Plugins, CSS
HTML5, Mobile, Apps, Skins
Edge, Animate, Templates
I will mention some examples
Airplane ad banners – $11
dFlip – Flipbook jQuery plugin – $14
iPanorama 360 – Virtual tour builder for WordPress – $19
There are also free code tutorials. WordPress, web development, JavaScript.
More than 680,000 video effects and video footage created by professionals around the world.
Categories:
After Effects project files
Premiere pro templates
Apple Motion templates
Motion graphics
Stock Footage
Cinema 4D templates
Add-ons
Additionally, there are courses to extend your knowledge like the
10 part video course to Adobe After Effects
and free video editing and shooting tutorials to help you with your projects. After effects, video editing, motion graphics.
Royalty free music and audio tracks from $1.Over 713,000 tracks and sounds.
Ambient, children's, cinematic
Classical, corporate, country, western
Drum & bass, breakbeat, electronica
Experimental, abstract, folk
Acoustic, funk, groove
Hip-hopp, holiday & seasonal, House, Jazz
Percussion, Pop, Rock
Soul, R&B
Vocals, Voice, world beat, miscellaneous
Moreover, there are categories like
Music Packs
Music Kits
Logos & Idents
Sound effects
Source files
Additionally, there are free music and sound engineering tutorials. Audio production, music mixing, How-To.
Over 653,000 fonts, logos, and icons. This is a huge collection of hand-reviewed graphic assets.
Graphics, print templates
ePublishing, textures, isolated objects
Icons, fonts, logo templates
T-shirts, game assets
3D renders, backgrounds, decorative
Hero images, illustrations, photo templates
Product mock-ups, miscellaneous
Prints, web elements, add-ons
Vectors, presentations, infographics
There are also free graphic and web design tutorials. Photoshop, graphic design, illustrator.
Royalty free stock photos from $1.
Architecture, business, food
Animals
Health, sports, people
Technology, travel, video footage
There are free photography tutorials. Photoshop, graphic design, photography.
Over 56,000 3D models and CG textures from $1. Another hand-reviewed collection.
3Dmodels, cars, HDRI images
CG textures, materials & shaders
Base meshes, scripts & plugins
2D concepts, animation data
Render setups, base meshes
Authoring on Envato
Announcements, challenges, articles
Rooftop, hangout, Item feedback
Author collaboration, tips & tricks
A place to talk and interact with fellow authors and share ideas.
Project making
A department to share what you are working on and ask for feedback.
Courses & tutorials
Web design and development
Graphic design, Audio
Videography & motion graphics
Project collaboration
Envato Customers
Hangout, looking for, web design & development
Graphic design, audio, video & motion, courses & tutorials
A community of designers, developers, and creatives ready for your project. Select a service from the marketplace, collaborate with an expert on your project, review, approve, you're done.
This is another department where you can request for the completion of a project. A simple, safe and secure way to connect with hand-picked designers and developers to get the work done, right. Find the talent you need by comparing prices, portfolios and get community recommendations.
Then supply your brief for the talent to review. At this point, Envato takes payment, which is held until the job is completed and you are happy with the outcome.
You can manage your job using online tools to message with the talent.
If you're a freelancer, you can apply to become a member.
Categories:
Audio
Design
Graphics
WordPress
Logo design & branding
Online marketing
Video & animation
Mobile & apps
Websites & programming
Inspiration, trends, learning, contests. Topics covered:
Audio, code, elements, graphics
Photography, video, themes & templates
Business development, featured authors, WordPress
You can find a huge collection of articles related to the industry.
Examples:
Envato famous five – Fantasy interactive, David Guetta, Chanel, the wrap and knock-knock edition
How to know if your next piece of stock music is any good
Win $2000 by creating a video using our free photo animator after effects project
An in-depth guide to using a virtual orchestra
Branding guide
Top Video trends to watch in 2018
The value of deconstruction tutorials
Sell your work to millions of buyers on Envato Market. Top authors make over $20K per month selling digital products. Envato charges fees to buyers and authors and you set your prices.
Non-exclusive authors
Envato charges 55% to the author. For example, when an item sells for $100 the breakdown of fees is as
$20 buyer fee, $80 item price, $44 author fee, $36 net author earnings.
Exclusive authors
The author fee is between 12.5% to 37.5% of the item price. Just like the previous example when the product sells for $100 the fees are
$20 buyer fee, $80 item price, $20 author fee, $60 net author earnings
There are guides to help you along the way. Topics covered:
Getting started (step-by-step upload process, author's introduction, author collaboration, exclusivity policy, extended license, and more)
Refunds (managing refunds, information)
All about money (payment options, discounts, promotional pricing guidelines, setting prices, fee schedule, fixed buyers fees, author-driven pricing category)
Creating content (assets, links, source files, model, property release, GPL code guidelines, item variations)
Item insights (seasonal content submission, items they need and they don't need, sales tips, music general acceptance)
Quality review (common rejection reasons, held items in the review queue, item information changes, rejected items, review times, special circumstances
Supporting your items (rating responses, comment reporting, item support settings, author vacation notice)
Growth & Marketing (listings, profiles, item comments, ratings, item promotion guidelines, external blogs, offering items for free, audio player)
Productivity (asset resources, free item preview templates, asset library, resources, API keys)
ThemeForest requirements (additional images, Adobe muse submission, Drupal commerce submission, Ecwid submission, Facebook templates, Ghost themes)
CodeCanyon requirements (Bootstrap skins, general file preparation, code, layers, extensions, WordPress, NodeJS)
VideoHive requirements (Adobe after effects, project files, Apple motion, cinema 4D, element 3D)
AudioJungle requirements (pastiche imitation, author resources, FAQ, general file preparation, vocals reference, loops)
GraphicRiver requirements (add-ons, aperture preset, business card templates, ePublishing digital magazine, file packs, fonts submission)
PhotoDUne requirements (getting started, overview of photo submissions, photo manager, upload, general policies, technical, backgrounds, textures)
3D Ocean requirements (3D print models, general file preparation, file packs)
Envato rewards the best of the best authors. And that is very important. In every company or organization, the people that sell more should be rewarded. I am using that technique from the beginning of my career and I can tell that brings total satisfaction to everyone.
Envato Affiliate Program
Join an affiliate network that pays out more than $3 million dollars per year.
Affiliates earn 30% commissions on the first transaction a new buyer makes on all of the Envato marketplaces. When a new user clicks your referral link, signs up for an account and purchases an item (or adds credit) via any of the Envato Market sites, you will receive 30% of that person's credited amount or 30% of the purchased item price (whichever is higher). If they add $20 credit into their account, you get $6. If they buy a $200 item, you get $60.
They offer promotional material you can use:
There are guidelines you should check out before applying to become an affiliate.
Update 28 May 2017
Website: Tuts
Upskill with 1000+ design and digital courses
26,000+ design ready assets
Quality templates
Commercial license
1000+ video courses
170+ e-books
No advertising on all 23,000+ tuts
It comes to $29/month, including a Tuts+ subscription worth $15/month
What you can achieve
Customize your project by adding unique fonts, graphics, and styles
Up your digital knowledge with the courses (design & illustration, web design, code, photo & video, 3D & motion graphics)
Final Words
The Envato Market is a huge marketplace for freelancers, creatives, and artists showcasing their portfolios. A place where companies can find the right talent to finish a creative project for them.
A community where designers, developers, and other creatives share ideas, collaborate and hang out.
The high-quality products and the low prices ensure satisfaction even for the most demanding individuals. You can find digital products for any website in any niche and serve your clients with professional results.
Moreover, the beautiful dashboard has plenty of options so you can manage your time and projects wisely.
A very well organized company with plenty of free guides, tutorials, and everything that has to do with requirements and how to get started, divided by categories,
I am very excited to share this resource with you today.
A-Z List Of Online Marketplaces
Other Design Resources
Related Resources
That's it, another review has finished, here on Web Market Support. I am waiting for your comments and thoughts. Till next time.

Some of the links on this page are "affiliate links". This means if you click on the link and purchase a product, membership, or service, I may receive an affiliate commission at no extra cost to you. Regardless, I only recommend products and services I use personally or I believe will add value to my readers. I am disclosing this in accordance with the Federal Trade Commission's: Guides Concerning the Use of Endorsements and Testimonials in Advertising. For more information, I refer you to the Disclaimer page