In another article, we discussed the meaning of entrepreneurship, that entrepreneurs are different, unique, and we defined common personality traits they share.
Today, I want to discuss another important aspect of entrepreneurship and why entrepreneurs are not normal.
Now I don't mean they are psychic or crazy, although that could be true as well.
So why are they different, why aren't they normal?
What is the main difference between them and the majority of people?
Let's dive in!
Entrepreneurs Are Not Normal People
For me, real entrepreneurs are not people who just run or manage businesses. If you think an entrepreneur is someone who operates a business, then you probably did not have the time to go deeper. Entrepreneurs run businesses but this is only happening on the surface.
Powerful and successful entrepreneurs are risk-takers. They don't settle. They keep on pursuing things, but they also take calculated risks.
They are innovators, creative, action-takers, and highly motivated.
They make decisions no matter the case, they are productive, responsible, they solve problems instead of creating them, and they don't whine.
They are good listeners, they care about people and their customers.
They are leaders, people follow them, and they are open-minded.
They constantly learn new things and they are collaborative. They recognize the power of the team and they reward achievers and people that take action.
Most of the time, they are persuasive and they have their own way of making things happen.
They always enjoy time alone, to regroup and refresh.
They imagine things and they believe something before they even see it. They don't always put logic front and center.
And most of all, they are visionaries, they are after a big cause, something greater than them. They want to create something remarkable, something that people will remember for years.
Now, people are motivated either to avoid something they don't want or hate, or toward something to gain and pleasure.
The thing is that the majority of people are more motivated to avoid bad things, to get away from pain and fear.
And this is the most important thing we need to consider.
Most people will not try to earn $100, for example, but they will do anything to avoid losing the $100 they already possess.
That is why the majority of people settle and set lower standards and have lower expectations. They are satisfied with less as long as life is normal and nothing bad happens.
They are not seeking greatness and they do not experiment. They do not challenge themselves to achieve higher levels of success, although they have amazing capabilities. They are afraid of failing, they procrastinate, stay inactive, and they have a low image for themselves. They always think that someone else is more powerful, someone else is greater, someone else is better, and so on.
They are not willing to take risks. And so they get stuck into obscurity and they just get things by.
This is normal for them.
On the contrary, entrepreneurs are more motivated by pleasure and they will do anything to achieve greatness.
They are not afraid, they can handle pain, and they are willing to lose $100 in order to gain $1,000.
They do not settle, they don't take things for granted, and no matter what happens around them, they always seek new things, they improvise and improve.
They are chasing their dreams, their vision.
They are leaders, movement-makers. They create value for the world and they consume way less than they produce.
They are good listeners and they try to help people solve their problems by developing and providing superior solutions.
People follow true leaders as they do anything they can to serve their movement.
And when you serve people that follow you, you become an idol, an example for inspiration.
This is the main difference between the majority of people that live a normal life and entrepreneurs that live life in an unorthodox way.
What the world needs right now
Last year's pandemic made some things clear. It proved that politicians, governments, and various other public sectors can't handle the situation.
Why?
How do they handle the situation? By locking people and businesses down, but these actions have a snowball effect.
Without businesses and enterprises, the economy is getting destroyed. Not to mention other side effects, psychological pressure, increase in alcohol, medicines, and drug use, violence, fear, social distance, isolation, and suicidal tendencies.
These extreme events need extreme solutions, and these people simply can't provide them. They are not good enough for the job.
And the world is in need. It needs more entrepreneurs, more leaders, and more movement-makers.
To get the economy rolling again, employ the millions of unemployed, and give food and shelter to those who lost everything.
To get things done, to provide new solutions, new services, and a vision for tomorrow.
The world needs people that care not only about power, glory, and money but for the community.
The world needs greatness and it needs it now!
We Teach
Marketing &
 Business
Live on Zoom
Your host: Tasos Perte Tzortzis
Schedule an interview so we can evaluate where you are right now, your needs and goals, and we'll give you a detailed analysis of how the workshops work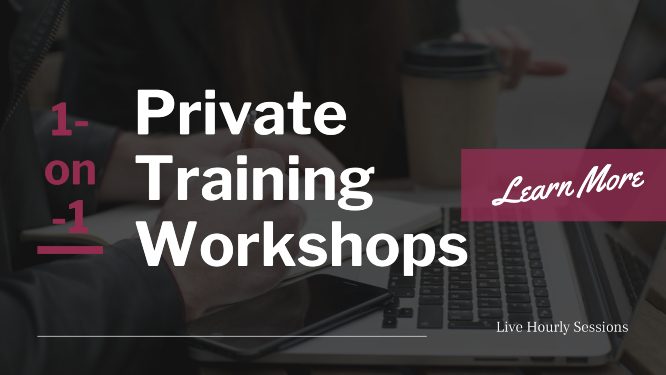 What are you going to do? Are you going to take some risks in order to discover something new? Do you have a vision for tomorrow?
Are you ready to live beyond normal no matter what happens? Are you willing to become a minority?
Do you want to make an impact on people's lives? They need it, more than ever before.
That's it, another article has finished, here on Web Market Support. I am waiting for your comments and thoughts. Till next time.

Tasos Perte Tzortzis
Business Organisation & Administration, Marketing Consultant, Creator of the "7 Ideals" Methodology
Although doing traditional business offline since 1992, I fell in love with online marketing in late 2014 and have helped hundreds of brands sell more of their products and services. Founder of WebMarketSupport, Muvimag, Summer Dream.
Reading, arts, science, chess, coffee, tea, swimming, Audi, and family comes first.